As POPSUGAR editors, we independently select and write about stuff we love and think you'll like too. If you buy a product we have recommended, we may receive affiliate commission, which in turn supports our work.
Welp, today in "funny dog products your pooch will secretly loathe you for purchasing" news, mermaid-inspired life jackets for dogs exist, and they're just as flippin' adorable as you'd imagine. Currently sold on Amazon in four different sizes, the flotation devices are made of a shimmery, scaly blue or pink material and feature a prominent tail that floats on the water's surface as your pup paddles along. Each jacket comes equipped with adjustable buckles and velcro to get the perfect fit for your furry friend, in addition to a top handle so you can easily remove them from the water if need be.
Whether your pet is learning to swim, hanging with you in the pool, joining in on your kayak adventures, or riding along in a boat, these mermaid life jackets are a great option for keeping them afloat and safe. Sure, your dog will likely side-eye the heck out of you as soon as you strap 'em in, but hey, do it for the 'gram, right? Ahead, shop the hysterical life jackets in all their Princess Ariel-approved glory.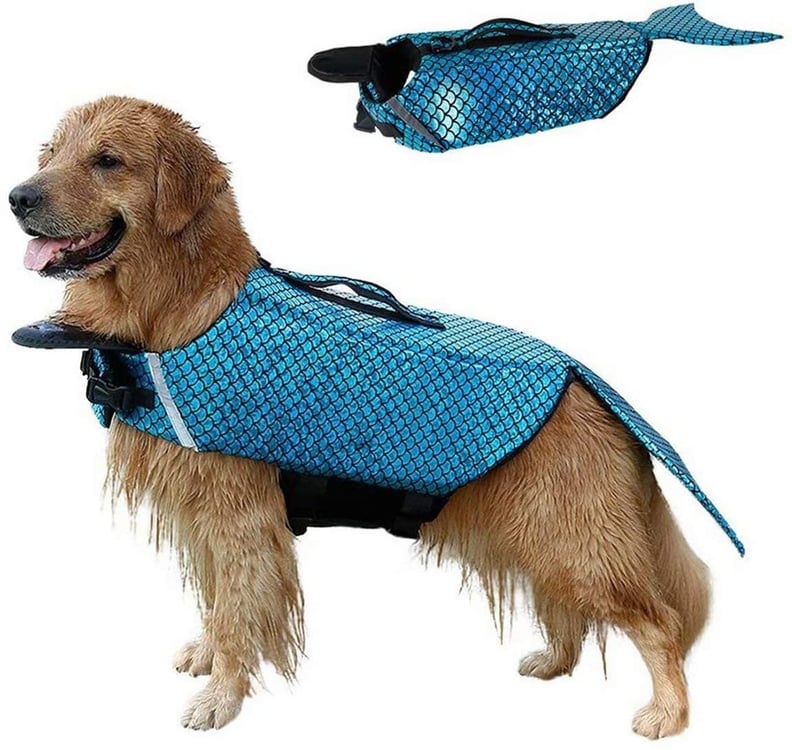 Buy the Blue Mermaid Dog Life Jacket Here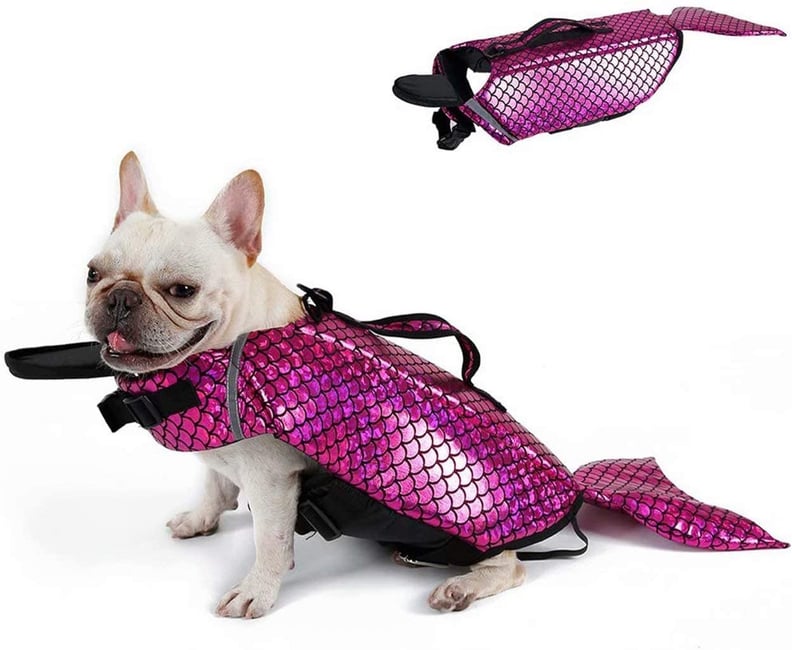 Buy the Pink Mermaid Dog Life Jacket Here