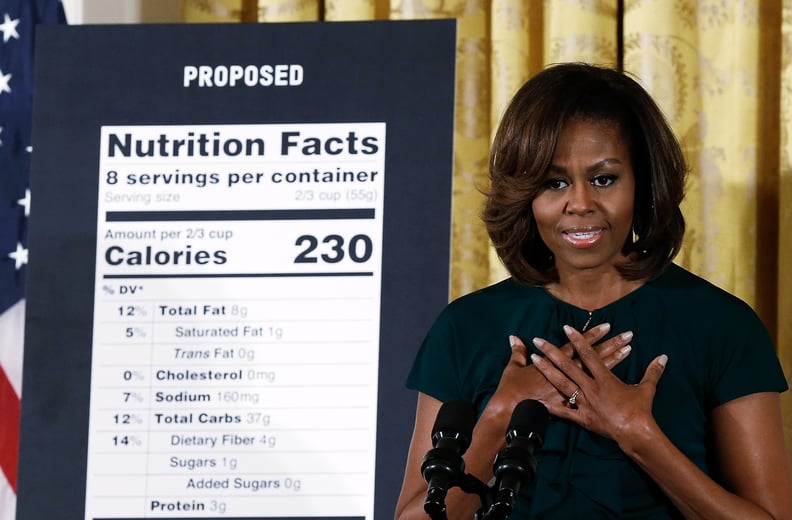 Source: Source: Getty / Win McNamee
In her continued effort to combat childhood obesity, First Lady Michelle Obama has added another phase to her healthy-living plan. This time, she is going after the food and drinks that contribute to poor health. Starting this Fall, all junk food, soft drinks, and their respective ads will be removed from US schools.
"We are well on our way to building healthier schools for all of our children," she said during a speech from the White House on Tuesday. The speech was part of a weeklong celebration to honor the fourth anniversary of the Let's Move! campaign. Launched in 2010, the movement promotes healthy habits and ensures all families have access to healthy, affordable food in their communities. The new phase also includes expanding the school breakfast program to over 9 million children throughout 2,000 schools.
So far, the first lady's efforts appear to be paying off. A recent study from the Journal of the American Medical Association revealed that obesity prevalence in preschoolers has dropped from 14 to eight percent in the last decade. However, it's still an issue and can lead to long-term health problems like heart disease, diabetes, and some cancers. By fighting obesity at a young age, Michelle hopes to set up children for a healthy, happy future.
"Healthy, well-educated kids are more likely to become healthy, well-educated adults," she said during her speech.
To keep kids and their parents moving toward a healthier future, the first lady has added a challenge component to the Let's Move! campaign. She is asking families to show off, "those new snacks you're serving, the fun games you're playing, and the gardens you're growing" on Facebook, Twitter, and Instagram using the hashtag #letsmove. Not only will this keep families accountable for their activity, but it allows, "everyone [to] see how you and your community are moving toward a healthier future."
Need a little inspiration? Check out how Michelle moves during the day.