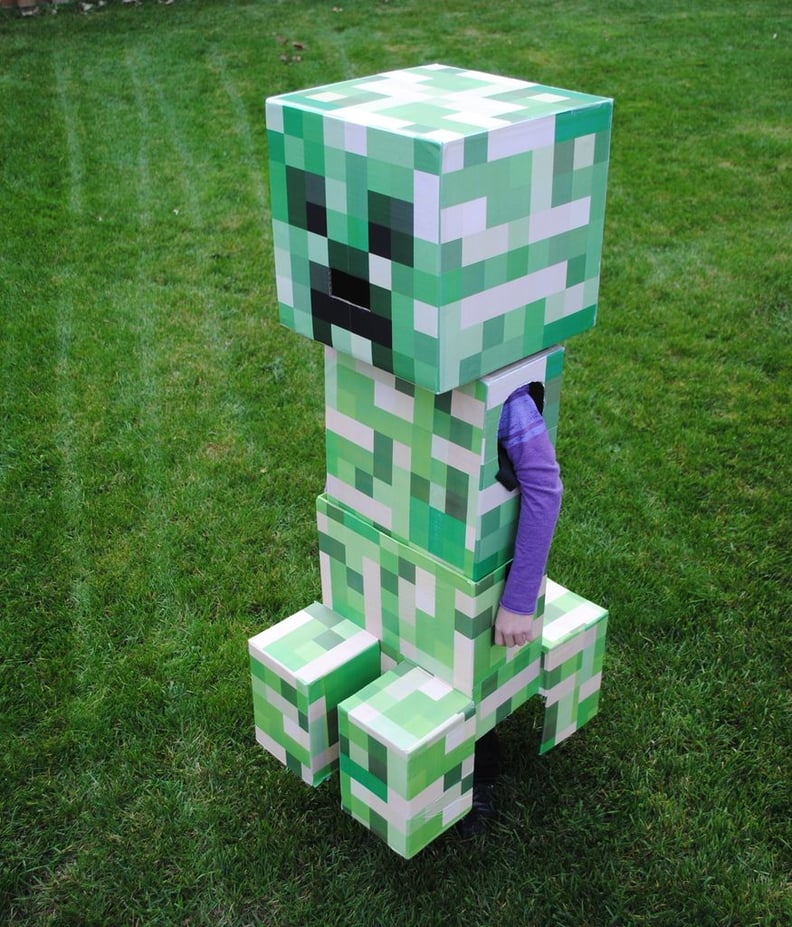 Instructables
As POPSUGAR editors, we independently select and write about stuff we love and think you'll like too. If you buy a product we have recommended, we may receive affiliate commission, which in turn supports our work.
Instead of superheroes and princesses, this year's hottest Halloween costumes may be based on some tiny green creatures. If your tot has gotten swept up in Minecraft mania, then chances are they'll be begging to dress as one of the game's characters when they go trick-or-treating. From store-bought finds to DIY creations, these 11 Halloween costumes are sure to score with your little gamer.
01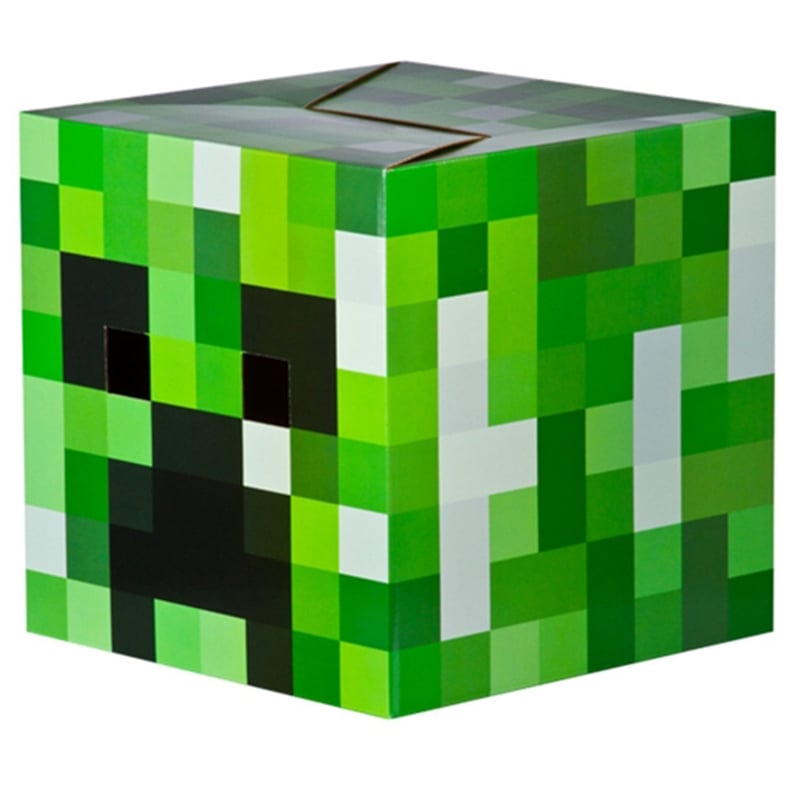 Little Creeper
If your child wants to dress as something more mischievous, then this Creeper mask ($19) is perfect for them!
02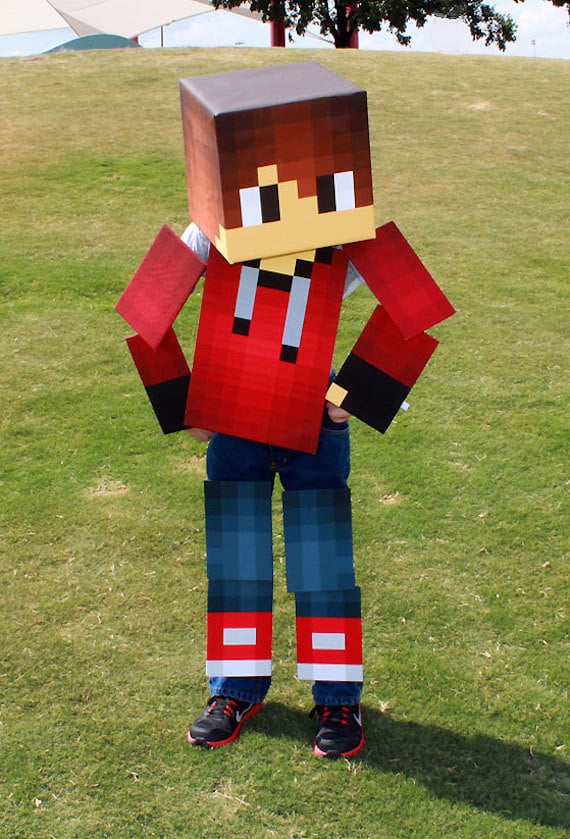 Minecraft Makeover
Thanks to Etsy shop owner LemurApps, your child can dress as a number of Minecraft characters ($60) for Halloween.
03 Ghoulish Creeper
Using a cardboard box and some dark paint, you can turn your Creeper into a more frightful creature.
04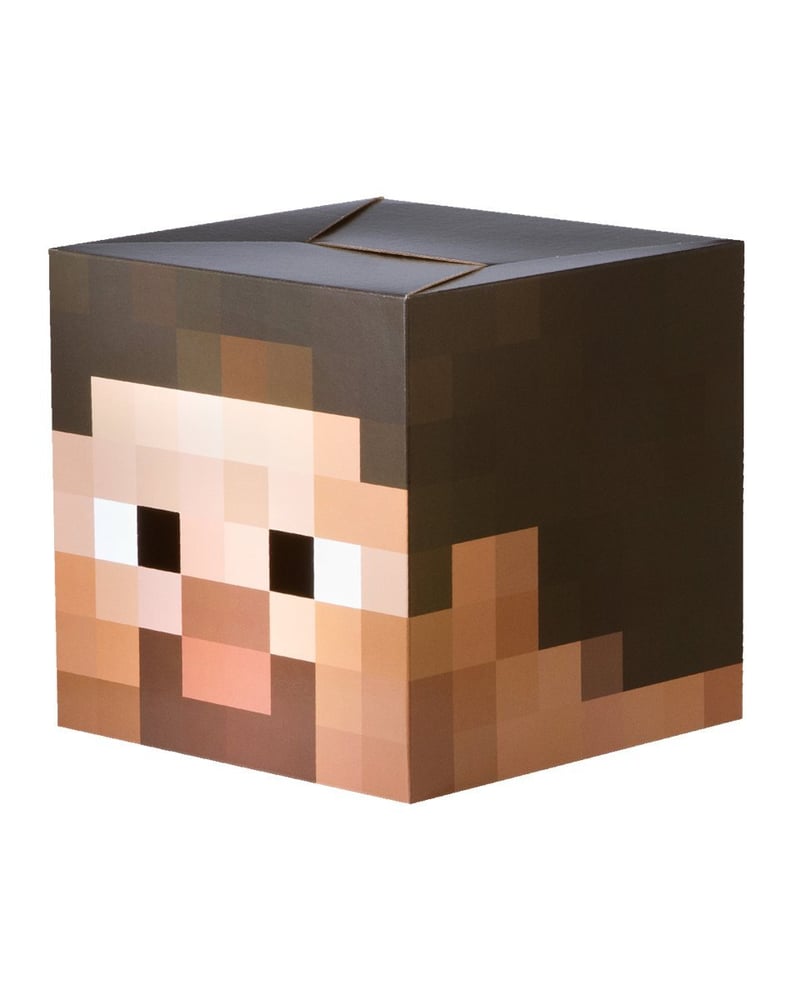 Hello Steve
Transform your tot into the game's main character with a mask ($19), jeans, and a blue t-shirt.
05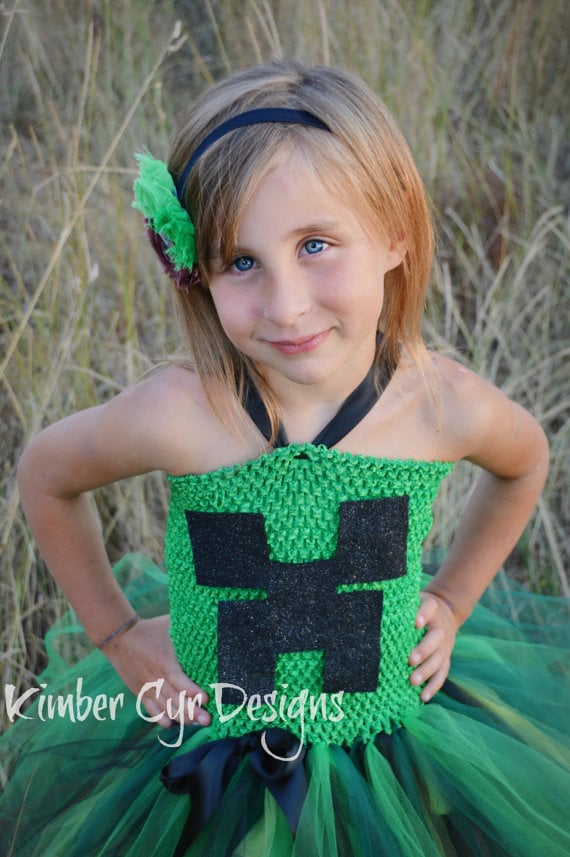 Tutu-craft
06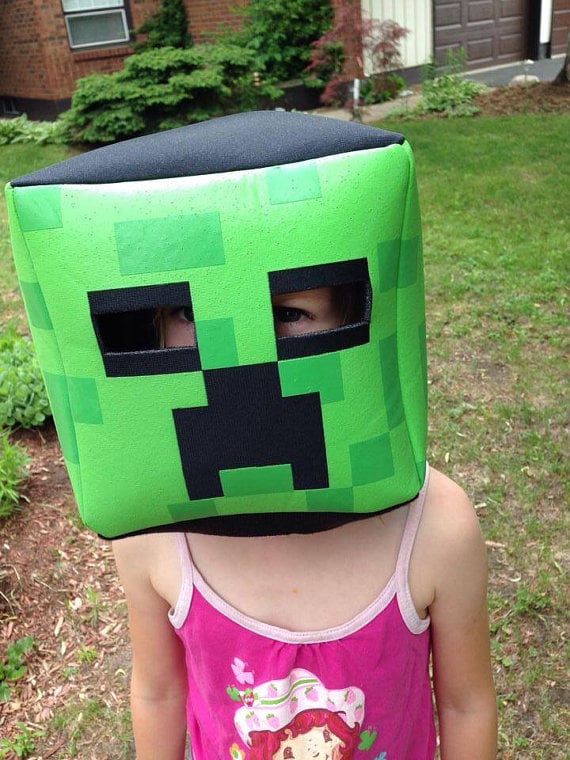 Cute Creeper
For a softer and more breathable option, we recommend this Etsy find ($31).
07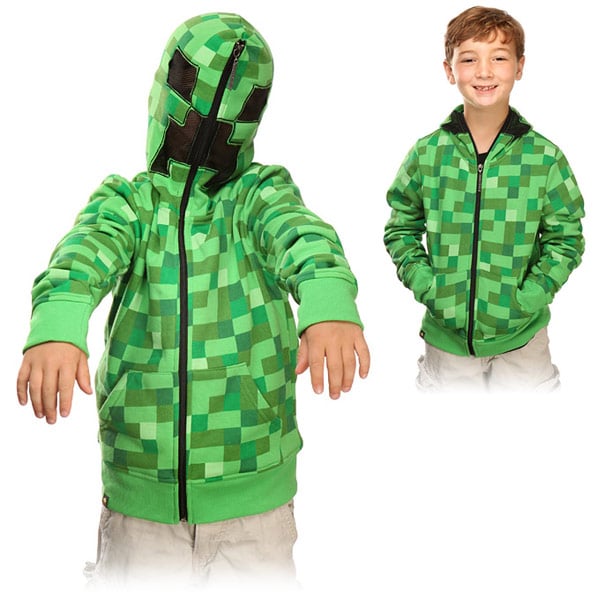 Hooded Creature
Not only does this Creeper hoodie ($19) make a great costume, but your kid can wear it long after Halloween has ended.
08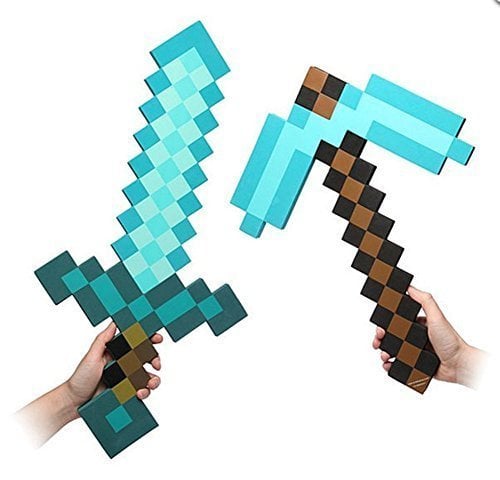 The Right Accessories
If your little one wants to battle in the realm, then they'll need the appropriate equipment. But don't worry, moms — these weapons ($17 for set) are made of foam.
09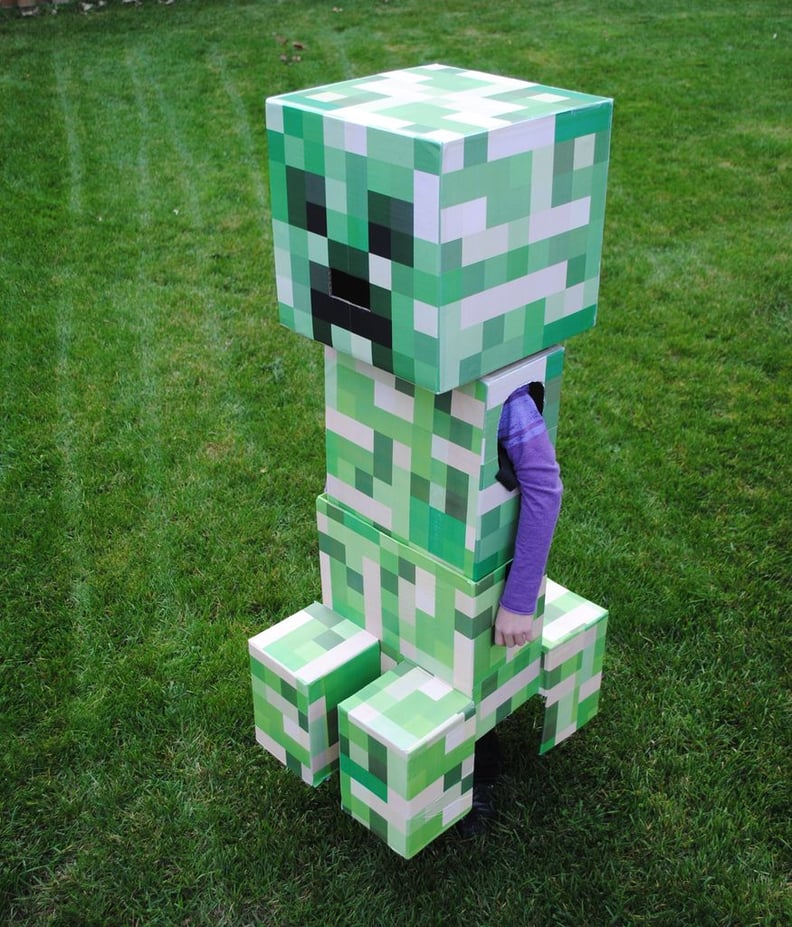 The Ultimate Creeper
If you have some serious crafting skills (and, of course, time), then this DIY costume is a must for your little Minecraft fan.
10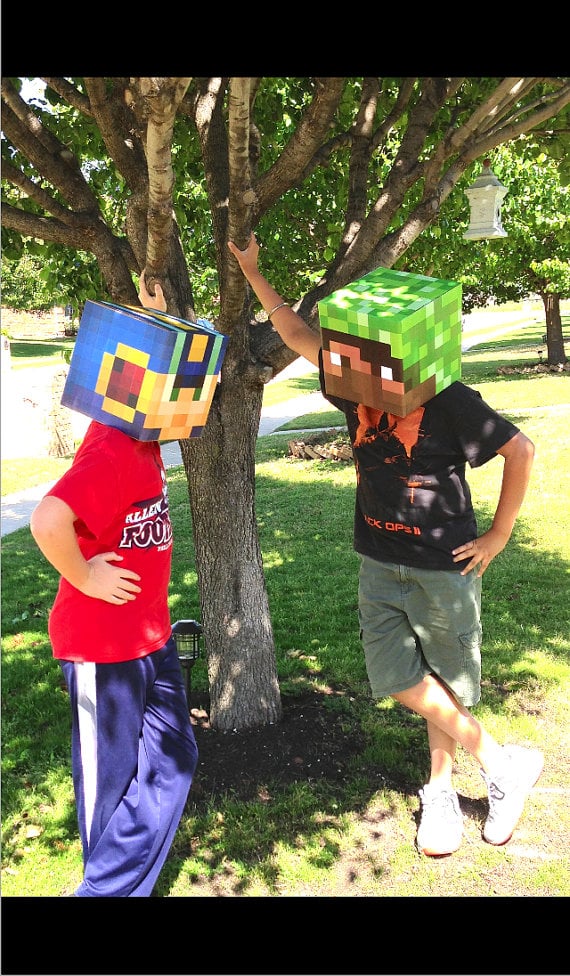 Box Heads
These boxy masks ($15) come in a variety of styles and leave your kiddo to dress freely while still looking totally awesome!
11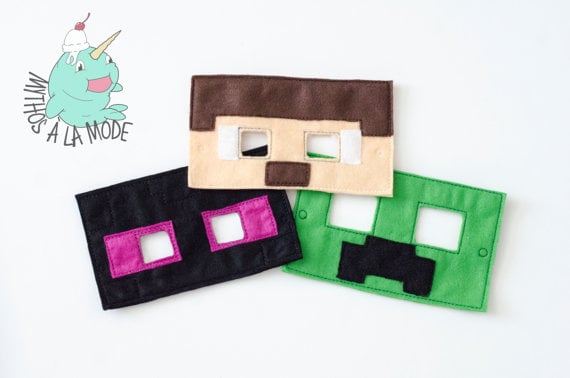 Masquerade
These soft and simple Minecraft masks ($16) aren't too overwhelming for small faces, and the big eye holes mean they'll be able to see every single piece of candy that goes into their bucket!
12