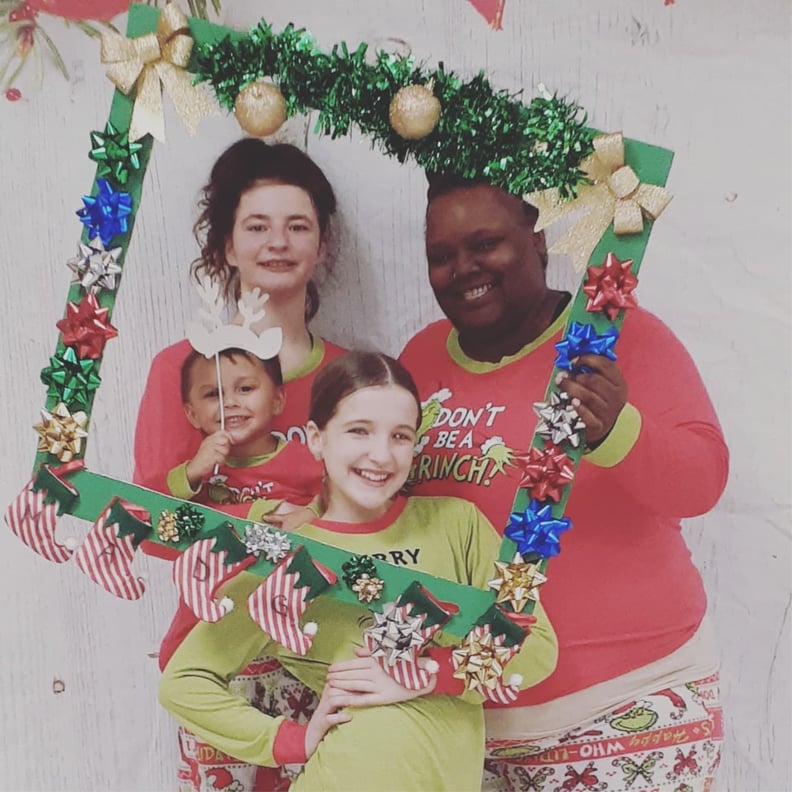 Treka Engleman
Treka Engleman
Treka Engleman, a 32-year-old teacher's aide from Cincinnati, OH, has known that she wanted to foster children since she was a little girl. At 29 years old, she officially took the plunge, and now an adoptive mom of three, she hasn't looked back. Treka recently shared her adoption experience with us, as well as her thoughts on transracial adoption as a whole.
"I've always wanted to be involved with foster care," she told POPSUGAR. "When I was younger, I had seen a family of five or six kids at church who ended up going into foster care. They were separated and all put in different homes; it just broke my heart. I said to myself, 'One day I'm going to be involved in the foster care system so I can keep families together.'"
At 29 years old, Treka began researching how to become a foster parent, and because you need to be 21 years old to be considered, Treka knew that she could at least check off that one box. "You didn't have to be married or anything," she explained. "You just needed enough space for the kids to come into and be willing to take the class, so I just went on and did it!"
"They teach me how to be a mom, so we're all learning something from each other."
Treka got her first placement in December 2016, when she brought her son, Elijah, who was born addicted to drugs, into her home at just 6 days old. "It was a huge change for me," Treka said, laughing. "At first I didn't want a baby, but I called them and told them that I'd consider taking an infant. They called me the next day to tell me that they had a 5-day-old baby who needed a foster home."
As a single parent, juggling a baby with her full-time teaching job wasn't exactly easy. "I still had to work!" she said. "I couldn't take maternity leave like most parents do. It was a huge change." Despite her crazy schedule, Treka continued to foster other children in the community. But it wasn't until she met a little girl named Alexis that things became more permanent.
"I had other kids between Alexis and Elijah who went back home to their families," she said. "I received a call that they needed to place two sisters, but they only showed up with one. I had asked what happened to the [other] girl and they had told me that Alexis's older sister, Mercedes, had gotten into some trouble and needed to stay in a group home."
Treka was more than willing to take Alexis in, but she couldn't shake the fact that the two sisters were separated. Eventually, she agreed to foster Mercedes, too, and that's when she saw an enormous change in both of the girls. "When Alexis first came into my home, I was reading some of the reports on her behavior," Treka said. "She had been getting in trouble at school. But when they got back together, I saw a huge change. It was clear that they needed to be together."
Fast forward to Nov. 1, 2019, and Treka officially became a mom to Mercedes, 16, Alexis, 13, and Elijah, 3. As a transracial adoptive parent, Treka admits that she's received pushback for adopting white children.
"I mean, I've always been around kids, and I thought it was going to be the same, but it's a lot different," she said. "They live with me now, they're mine. They teach me how to be a mom, so we're all learning something from each other. Hearing people's comments bothered me at first. I asked myself, 'Why does it matter what race the kids are?' We all bleed the same color. That doesn't matter to me at all. I never look at them as just being white. We're all human."