As POPSUGAR editors, we independently select and write about stuff we love and think you'll like too. If you buy a product we have recommended, we may receive affiliate commission, which in turn supports our work.
Spooky season is creeping up, which means it's time to start brainstorming Halloween costumes. If you're a boy mom, then you're lucky because there are tons of adorable mother-son Halloween costumes out there — from the classic matching pumpkins to characters from their favorite movie.
Still, it can be tricky to think up the perfect mother-and-son costume to best represent you and your little one. After all, this is as much a bonding experience as it is a fun chance to dress up. Soon enough they'll be "too old" to go trick-or-treating with you. So take advantage of opportunity while you still can.
If you're stumped where to start, we've rounded up the best mom and son costume ideas out there. No matter what your kid's interests are — from farm animals to superheroes to wizards — we've got you covered with these easy mother-son costumes. Some are even DIY-friendly, meaning half of the costume could already be in your closet. Get ready to make this holiday a memorable one with one of these 12 ideas for cute mom-and-son Halloween costumes. And if you have a daughter, we've got plenty of costume ideas for you too.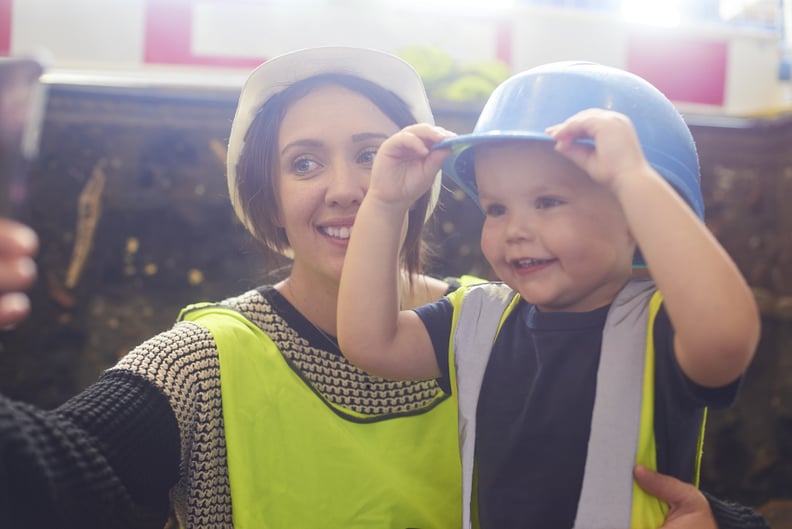 Mom and Son Halloween Costume: Construction Workers
Just think how cute he'll look in a tiny yellow vest and hard hat. Plus, those are really the only two items you need to create this adorable mom and son Halloween costume. Grab one of their toy hammers from the playroom and you nailed it!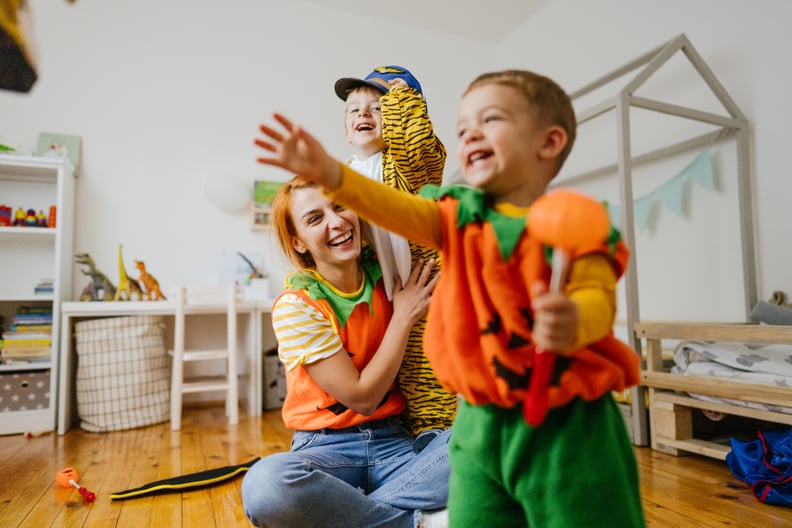 Mom and Son Halloween Costume: Pumpkins
Dressing your little one up as pumpkin for Halloween is basically a right of passage. If you haven't done it yet, now's your chance. And why not match them while you're at it? You two will look absolutely gourd-geous.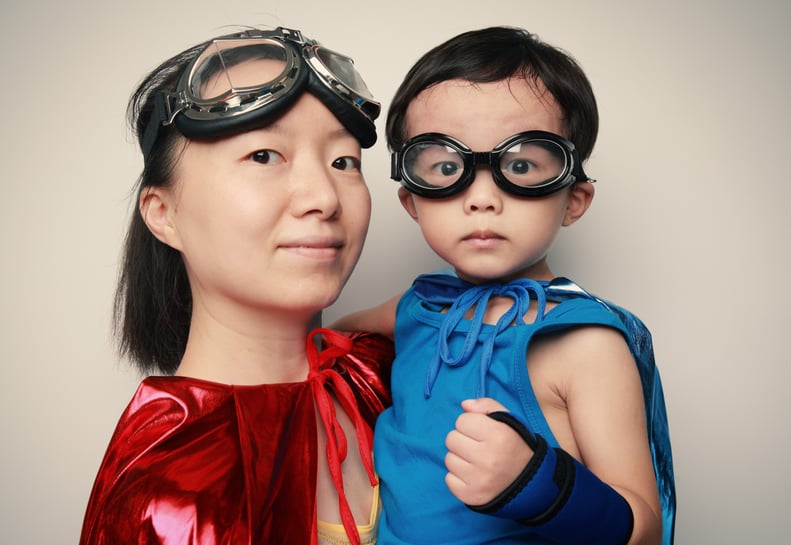 Mom and Son Halloween Costume: Superheroes
Fulfill your kids' superhero dreams with this costume and they'll feel like they can really fly. You can either opt for a store-bought cape or go the DIY route and have your little one come up with their very own superhero names for the both of you.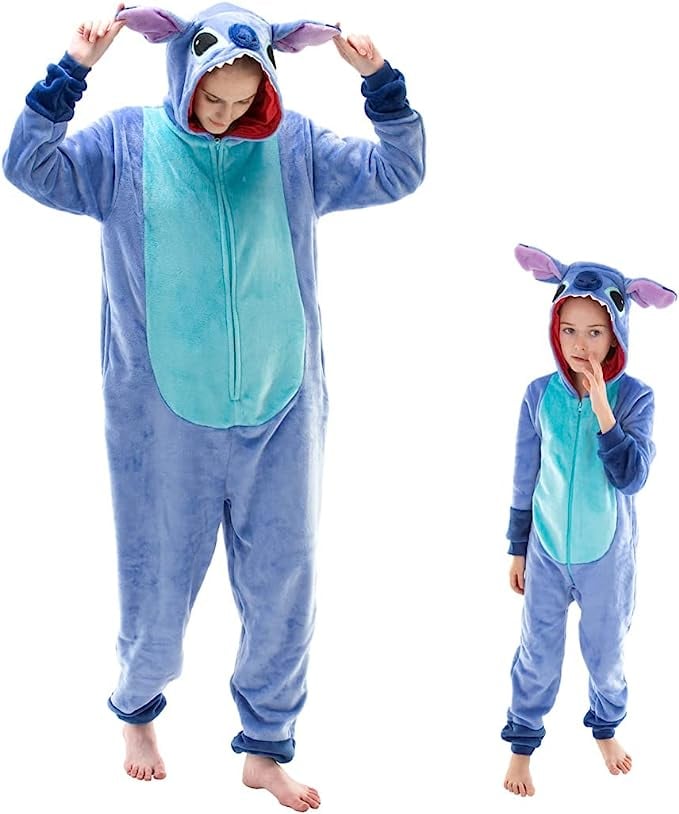 Mom and Son Halloween Costume: Stitch
According to Stitch, "Ohana means family, family means no one gets left behind." That phrase applies to matching Halloween costumes too. While you can dress up as different characters from "Lelo & Stitch," these COSUSKET Onesie Pajamas ($30) are so comfy, why not both go as the same character? (The Amazon onesie comes in adult and kid sizes, so it's easy to snag two.) Plus, your little one will love running around as your mini Stitch while picking up his favorite candy throughout the night.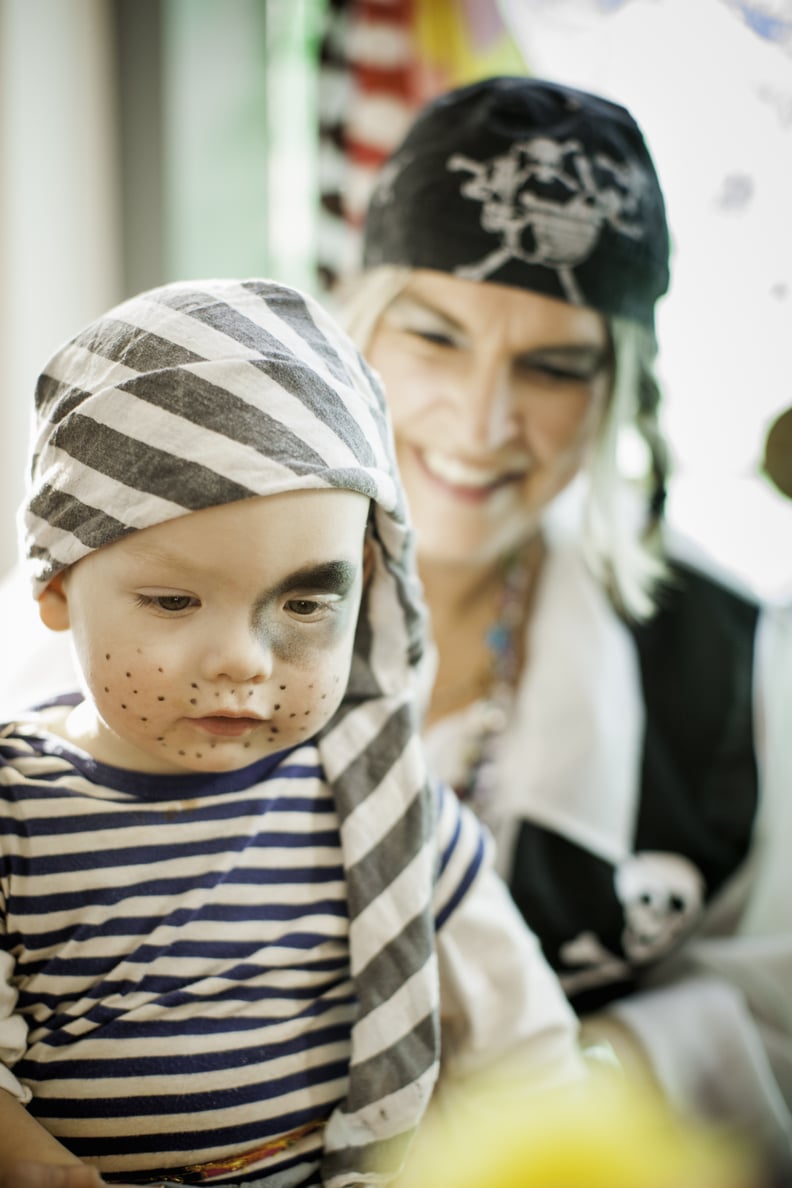 Mom and Son Halloween Costume: Pirates
You can't get much cuter than a baby pirate, right? All you need is some black and white striped clothing and a little face paint to make this vision come to life.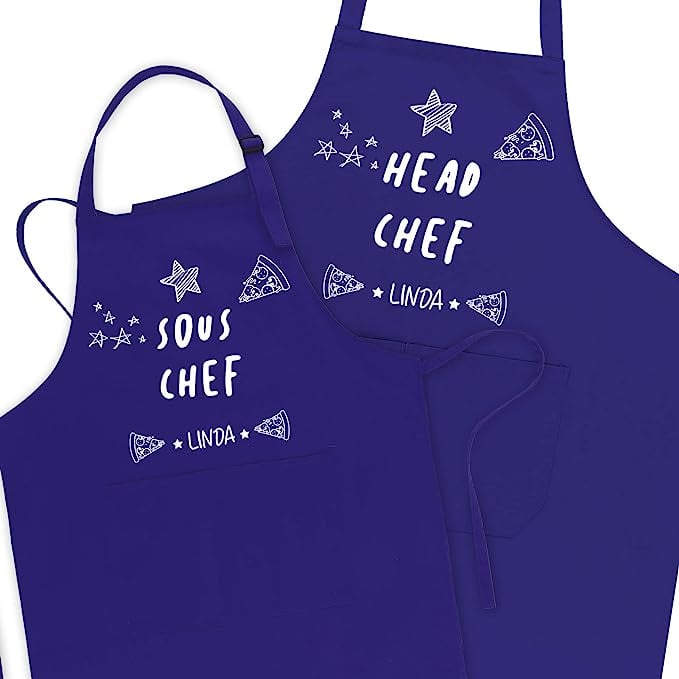 Mom and Son Halloween Costume: Head Chef and Sous Chef
If you've got a mini Bobby Flay on your hands, then these matching aprons ($22) are the perfect accessory to your head chef and sous chef costumes. The two of you can even make your own hats at home with construction paper and crayons.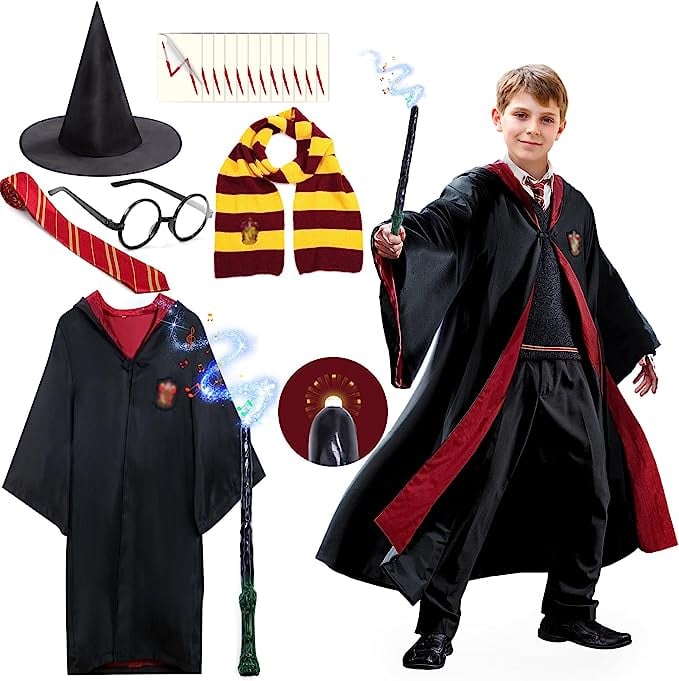 Mom and Son Halloween Costume: Hogwarts Characters
If Hogwarts is where they go in their dreams, make it a reality by dressing up as Harry Potter or another House Gryffindor student for Halloween. This Skirfy Wizard Party Costume Set ($47) comes with a robe, hat, magic wand, scarf, tie, glasses, and tattoo stickers.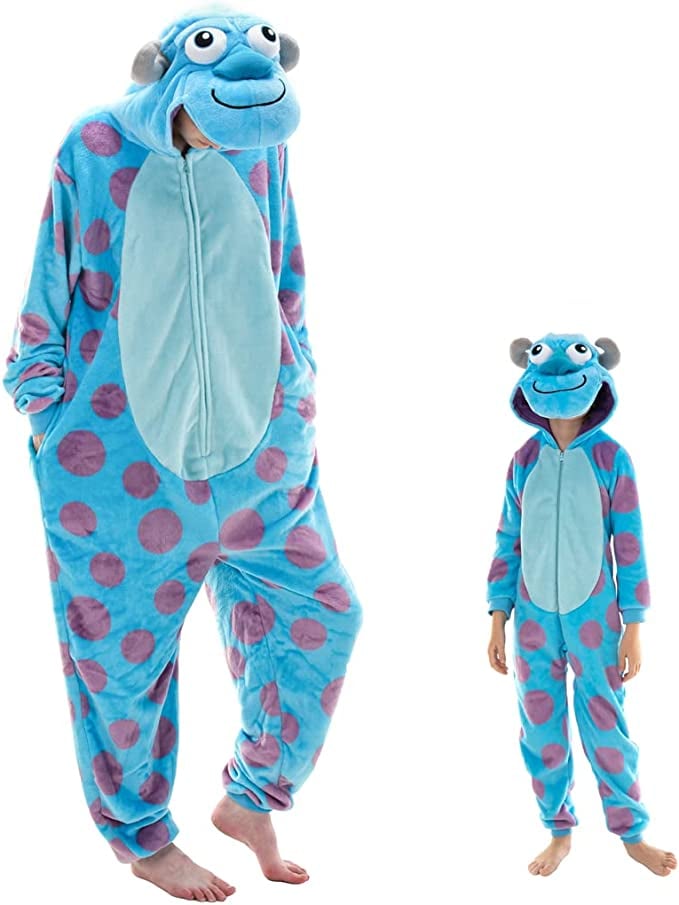 Mom and Son Halloween Costume: Sully Sullivan
Sully from "Monster's Inc." is one of the most lovable animated characters. Turn your son into his favorite monster this year with this COSUSKET Onesie ($33). And you can either grab another one for yourself or dress as Sully's right hand man, Mike Wazowski (see below).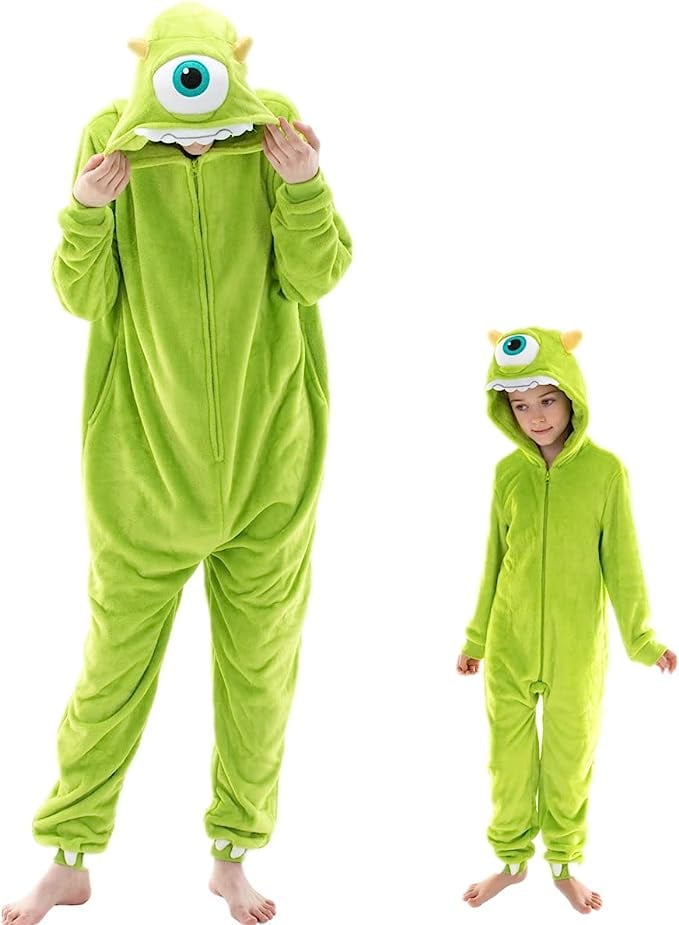 Mom and Son Halloween Costume: Mike Wazowski
There aren't many dynamic duos better than Sully and Mike Wazowski. If your little man is also your bestie, then be the one-eyed monster to Monstropolis's best scarer. The COSUSKET Onesie ($33) comes in a Mike variation, too.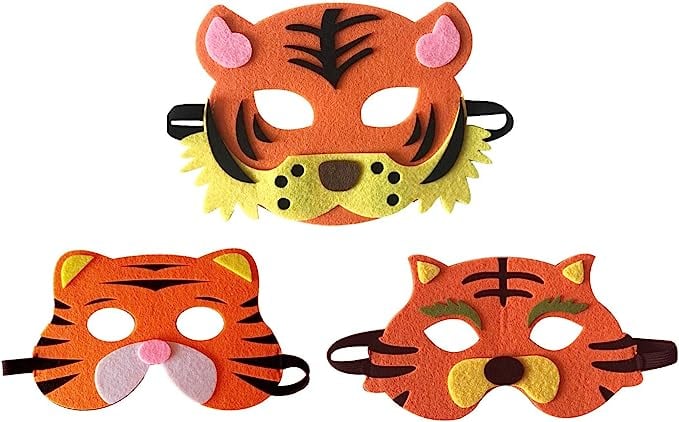 Mom and Son Halloween Costume: Tigers
Halloween is all about playing pretend. So join in on the fun and let their imagination run wild with these Felt Tiger Masks ($10) as they embark on a nighttime hunt for their prey (read: chocolates and candy galore).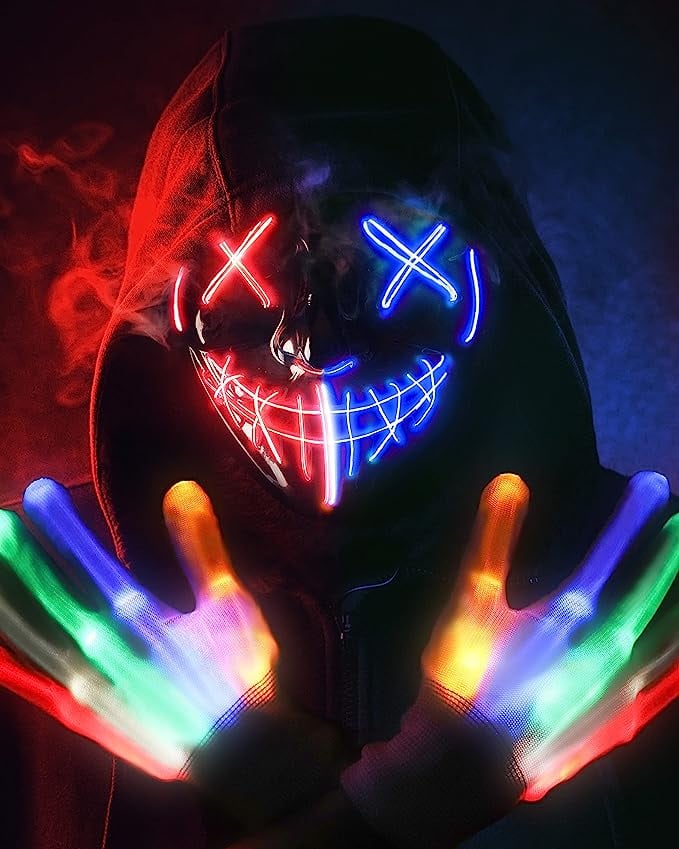 Mom and Son Halloween Costume: Glow in the Dark Skeletons
Want something a bit spookier? If your son is older, then they'll love this LED skeleton mask and gloves set ($10). You two can pair the set with regular clothes and dress up like characters from "The Purge."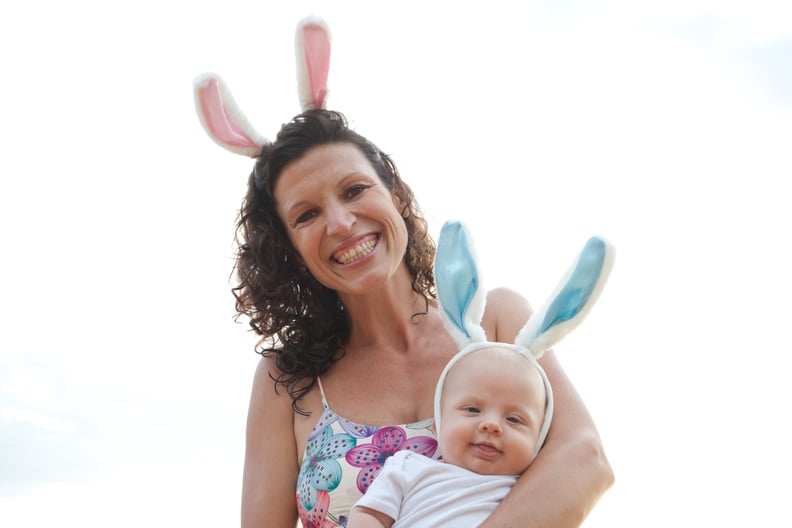 Mom and Son Halloween Costume: Easter Bunnies
All you need is bunny ears and one cute baby to make this costume complete. Lucky for you, you already have the baby — and a pair of bunny ears can be found on Amazon or at your local Halloween store.