These 2 Moms Tried to Hit All the Rides at Disney World in 1 Day, and We're Seriously Impressed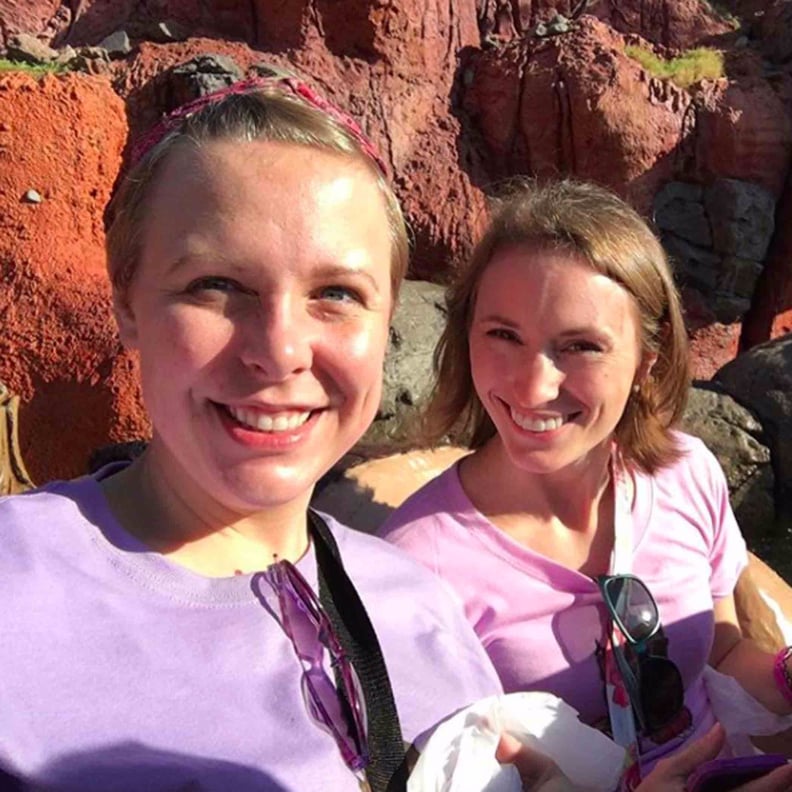 Stay-at-home moms Kristina Hawkins and Keli Weston had a totally crazy idea we wish we'd thought of first: they headed to Walt Disney World sans kids — yes, every parent's dream! — and tried to hit every single ride there in one day. And we're not just talking about the Magic Kingdom. Kristina and Keli set out to hit all 47 rides across the four parks at Disney World. Thankfully, the pair, which was one of 15 teams competing that day, documented their crazy day on various social media platforms including Facebook, Twitter, and Instagram, using the handle Epic Disney Escape, and we couldn't help but root for them.
Even though we're already tired just thinking about trying to take a spin on all 47 rides in a day, it's not a brand-new idea for Disney fanatics. The concept, which is often referred to as the "WDW47 Challenge," was originally created by Disney superfans Shane Lindsay and Ted Tamburo. And to be totally honest, finishing the challenge is just as hard as it looks. According to Babble, only 14 out of the 125 attempts to take a spin on each and every ride have been successful.
Kristina assured POPSUGAR that the challenge isn't exactly a walk in the park: "WDW47 is extremely hard! Most of the time teams go hours without eating or taking breaks. There is no downtime, and it is physically grueling. We each took over 42,000 steps and were awake for 23 hours." Sheesh! That's a lot of steps.
Believe it or not, the planning is also just as intense. People brave enough to try the challenge have to plan for weeks or even months to find the perfect day to test their luck. "You really have to compete with crowds, ride lines, and breakdowns, utilize Fastpasses, and really know each park like the back of your hand!" explained Kristina. "You can't have any help from cast members. If a ride breaks down for the day, you fail. If a ride is down for refurbishment, the entire run is disqualified. You really have to plan."
Nonetheless, Kristina and Keli hit the ground running, starting at Animal Kingdom with Avatar's Flights of Passage ride and following up with Disney's Hollywood Studios, Epcot, and Magic Kingdom. Despite running into delays on two rides, the duo nearly finished every single one of them, getting on 46 of the 47 total rides. The one ride they didn't get to? The Seven Dwarfs Mine Train, which they narrowly missed by five short minutes. Scroll through the photos to live vicariously through these two determined mamas.