This Birth Photographer Shares the Most Memorable — and Jaw-Dropping — Photos From Her 100 Deliveries
Birth is one of the most important moments of women's lives, yet many mothers find that after the fact, they only have a few concrete memories of the entire birth experience.
Monet Moutrie, of Monet Nicole, is an experienced birth photographer and has captured an astounding 100 deliveries. From unmedicated home water births to hospital C-sections and stillbirths, she has seen it all — and has taken thousands of mind-blowing photographs in the process.
"I've witnessed and captured moments of intense strength, intense doubt, and intense joy. Quite simply: there is nothing more emotionally evocative than birth," Monet told POPSUGAR. "Having professional birth photographs can help give those memories more shape and power."
During her time observing the most intense hours of a family's life, she's learned that no birth is the same — and that there's immense beauty in the differences. "The more I do birth photography, the more I realize that women need to feel empowered and supported in whatever choices they make," said Monet. "The span of human emotion is often displayed in the hours that surround the first breath of a child."
As Monet reflects on her 100 births, she's shared her all-time favorite photos — and the incredible details that make their stories just as memorable.
01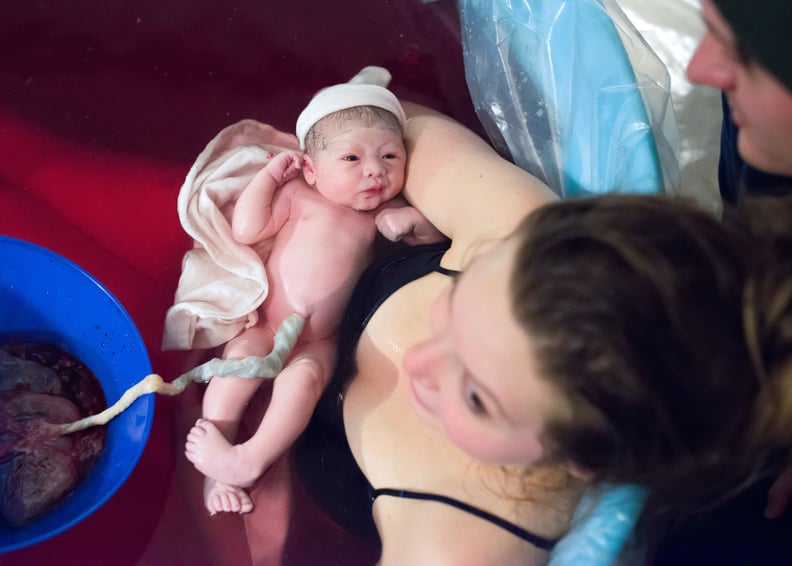 "It always amazes me when first-time parents choose a home birth for their baby. It can be so hard to let go and trust your body when you haven't gone through labor before, and yet so many of my clients do it."
02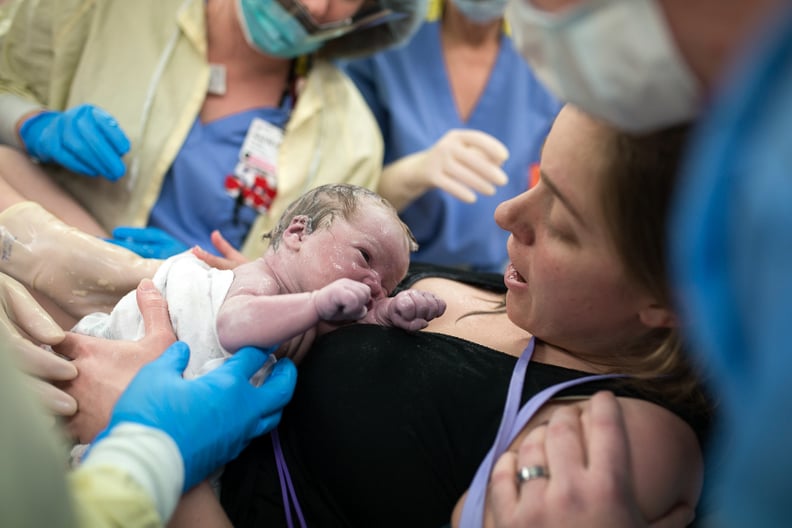 "Words can't convey the strength of this woman, who gave birth to her perfect baby girl in the OR — just minutes before they could begin her emergency C-section."
03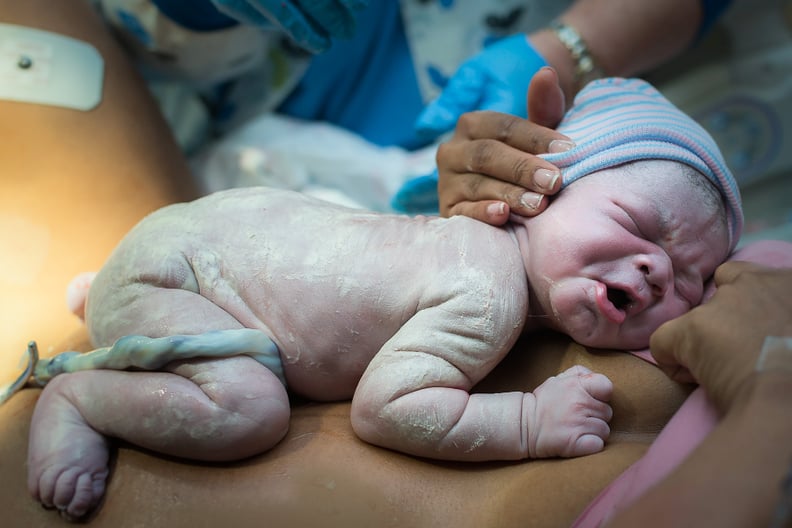 "This first-time mom transferred from our local birth center to the hospital when her blood pressure got too high. It can be so hard to have an abrupt change to your birth plans. When I walked in, I found this amazing woman laughing and smiling."
04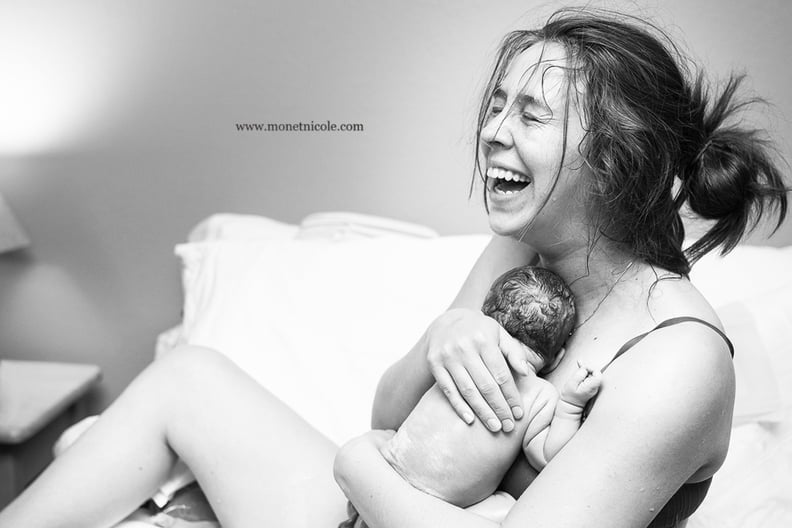 "They called me and told me that contractions were picking up. I found them in the bathroom — mom was in the bathtub with a distinct urge to push. I asked the dad, "Do you want to catch your baby?" She ended up pushing for several minutes and the midwife ran through the door just minutes before baby was born."
05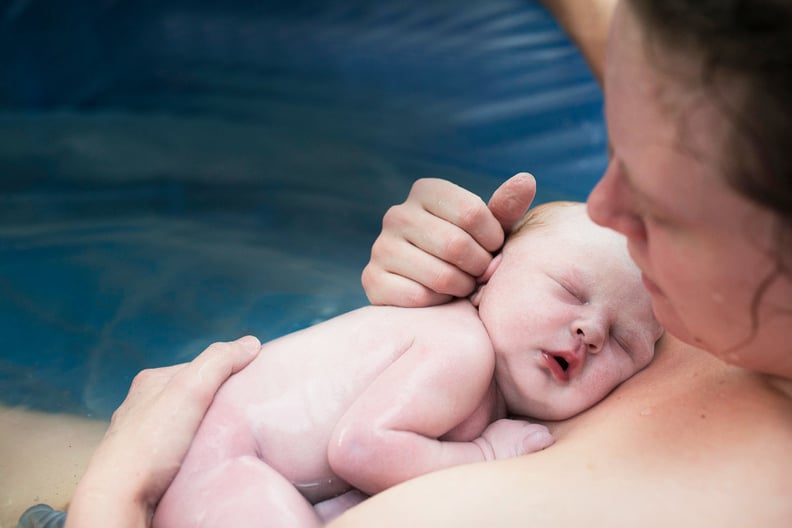 "This mom is currently in training to become a home-birth midwife. To see her reach down and pull up her own baby was on of the most moving and empowering moments I've ever witnessed."
06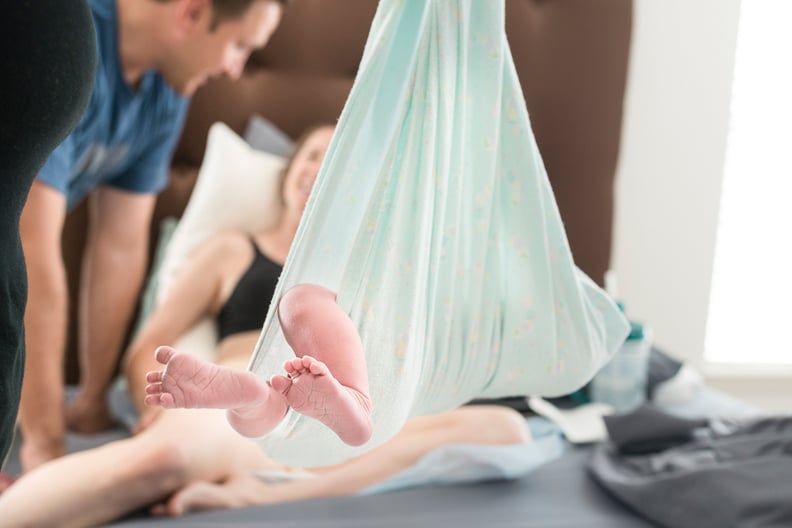 "This family gave birth to their sixth baby at home — with their oldest girls watching and offering mom support. The sun was shining, the kids were thrilled to meet their little brother, and it couldn't have been a more beautiful birth."
07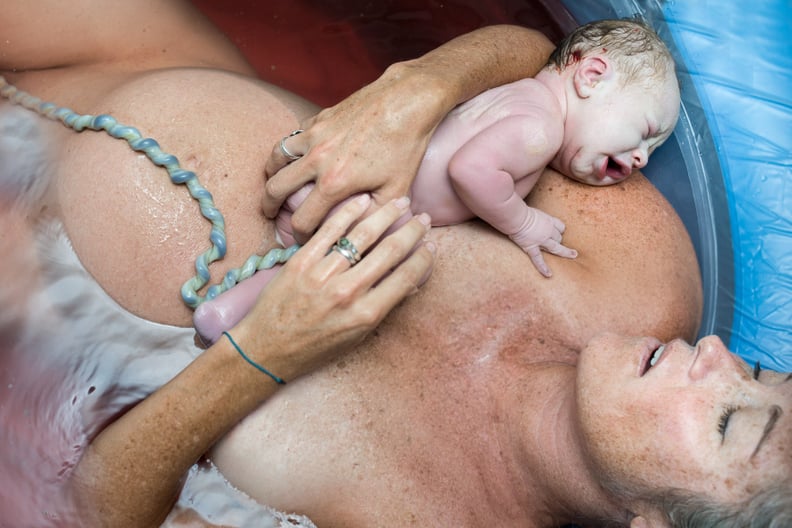 "Her birth was beautiful, from start to finish. After Maeve was born, Erin leaned back in the birth tub, and I captured what is certainly one of my most favorite moments ever. The cord on her belly, the baby on her chest, and the relief on her face still blows me away."
08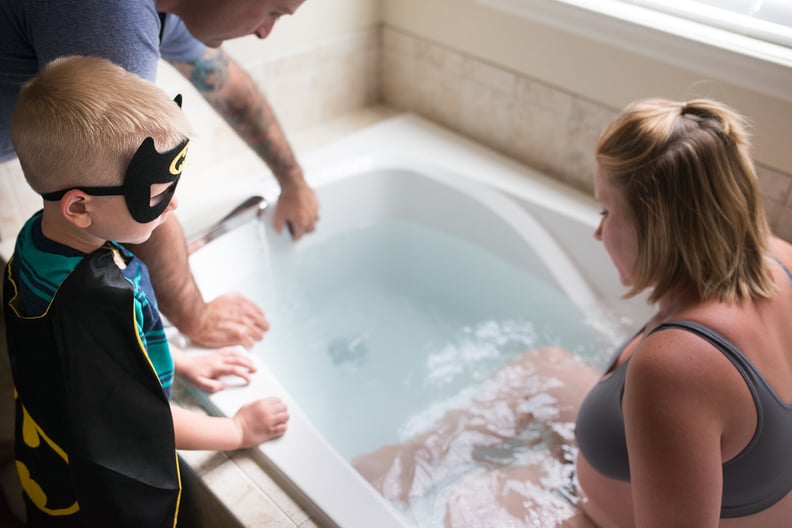 "I love seeing siblings during birth. They often do remarkably well — much better than some adults! This big brother put on his Batman cape once his mom went into labor. He stayed by her side throughout it all, offering his support and love."
09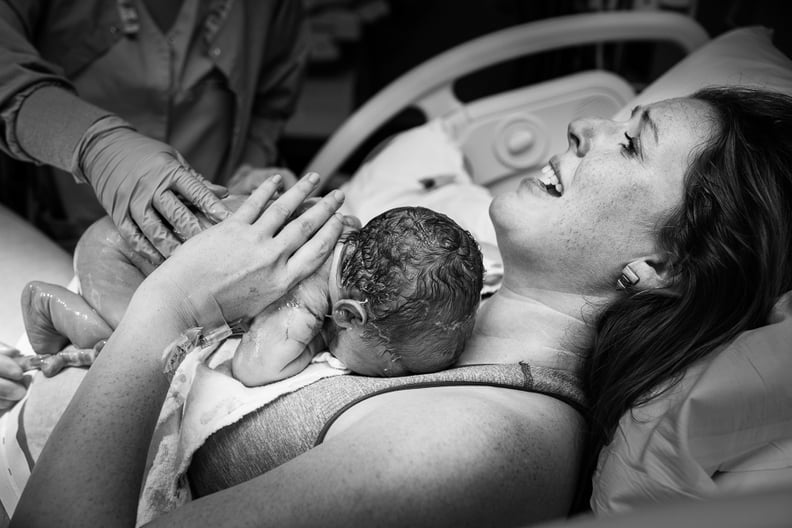 "Although I do a lot of home births and birth-center births, I love working with families who choose to have their babies at a hospital. They are just as beautiful and just as powerful. One of my favorite moments to capture during a birth (regardless of where it takes place) is the moment baby comes into mom's arms."
10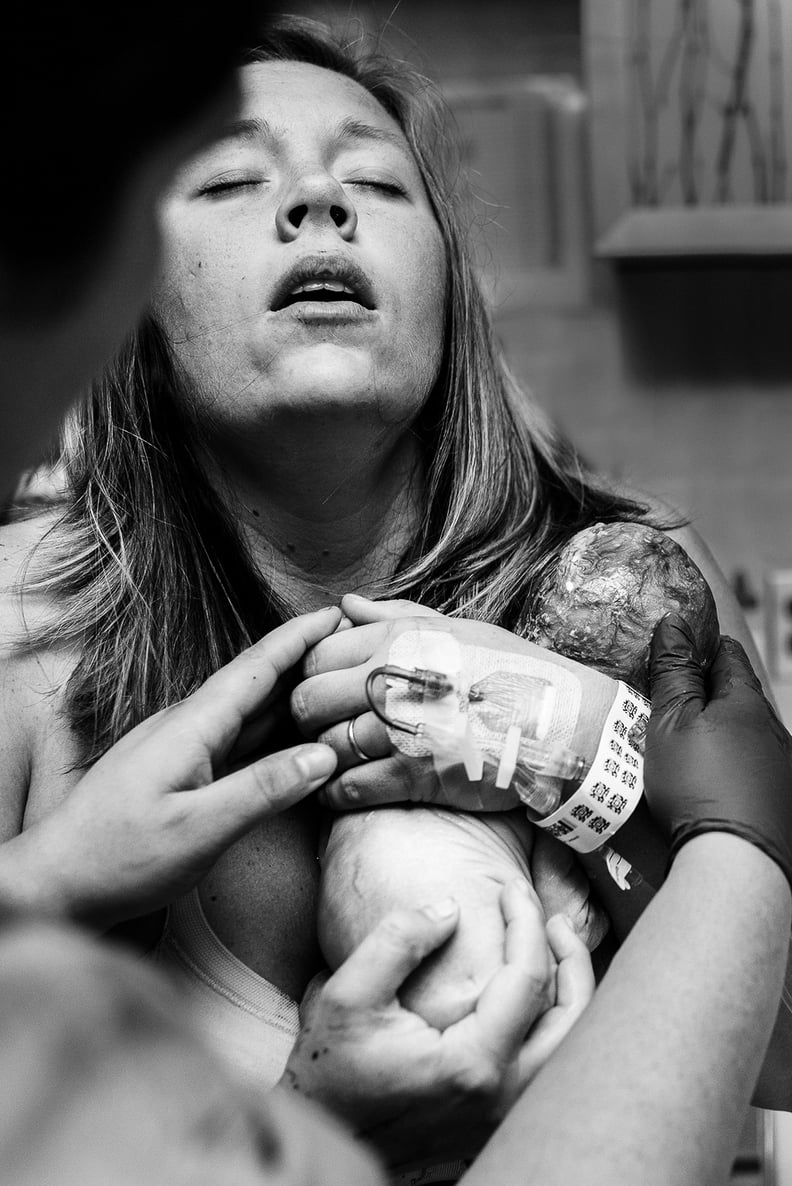 "Logan gave birth to Jack knowing she wouldn't have much time with him. She wanted to document his birth and his life because she knew that these moments, despite the darkness, could be filled with light. The longing and the love on Logan's face is palpable. It's a longing and love that every parent has for their child — a longing and love that only grows more poignant when we realize that despite our great love, we can't keep them from harm."
11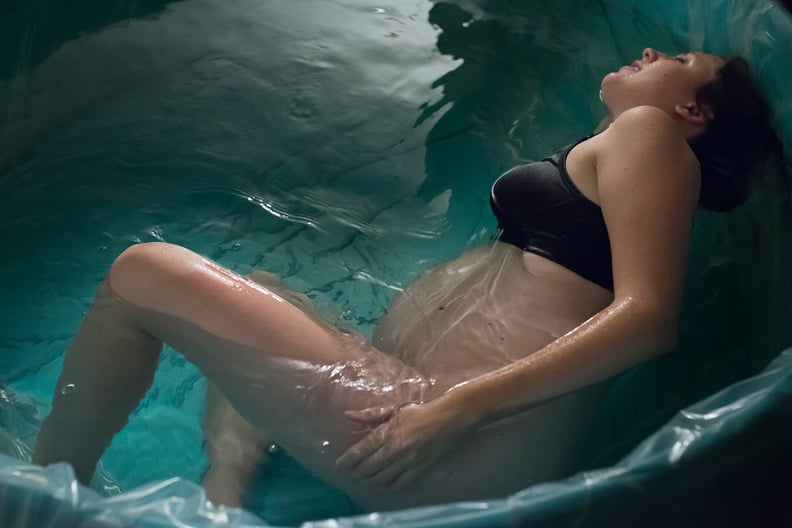 "She remained so peaceful and serene during her labor. She floated through her birth tub, sometimes submerging herself completely during or after contractions. So often people think unmedicated labor means screaming or immense pain but it most often looks like this."
12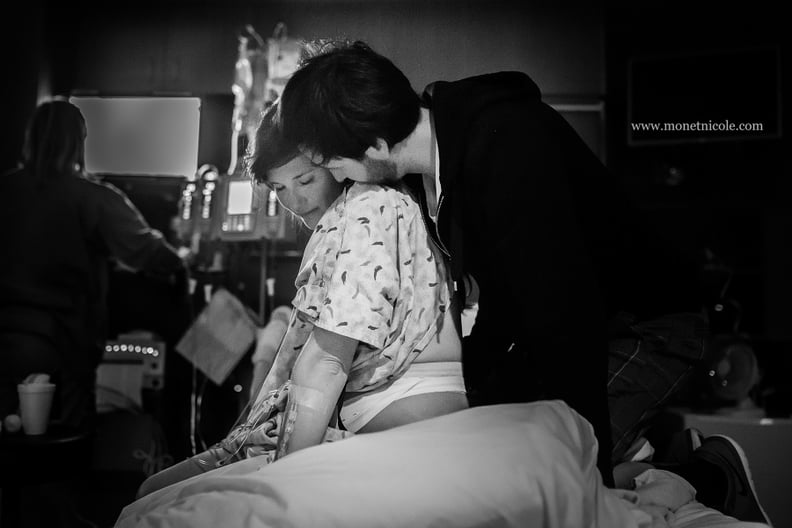 "Giving birth and going through labor can be one of the most love-filled experiences in your life. I've had many of my clients tell me that they treasure their birth photos even more than their wedding photos because I was able to capture organic moments that aren't posed, like this one."
13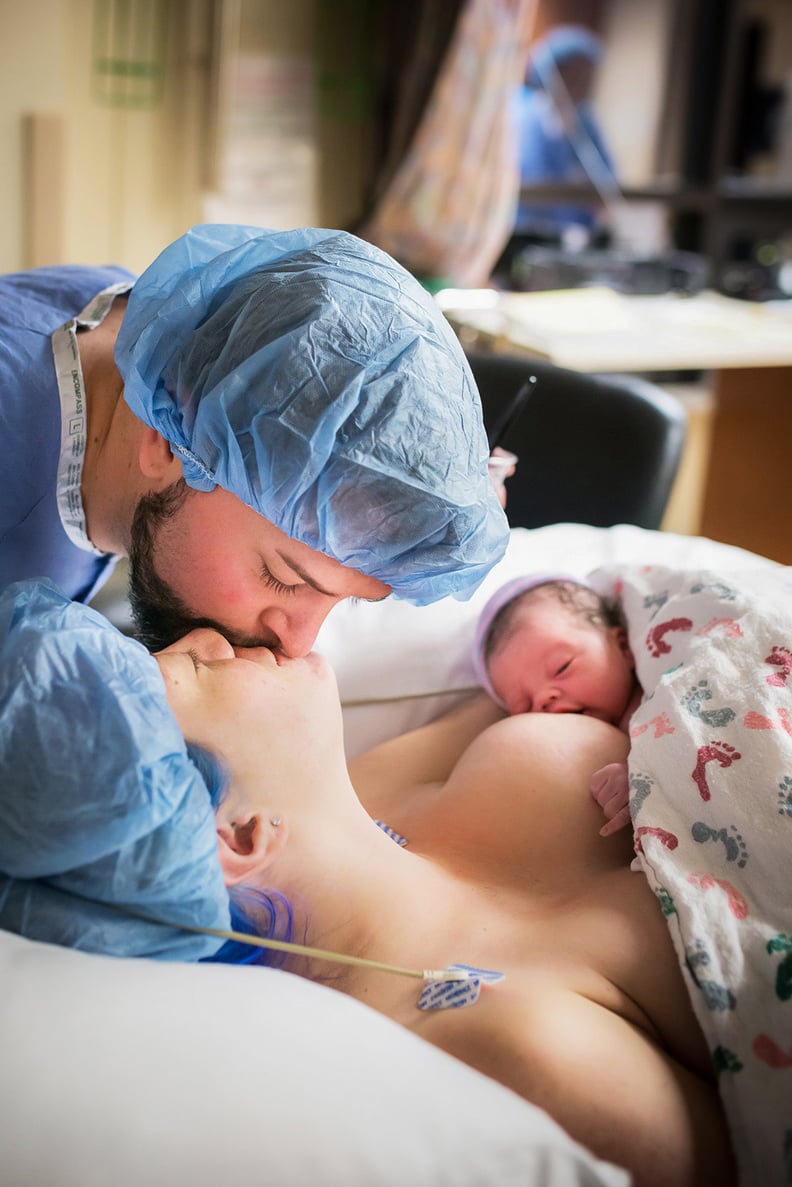 "Cesarean births are incredible, beautiful experiences to witness and capture. As more providers are working towards making these births more family-centered, I've been allowed to come back and capture these moments."
14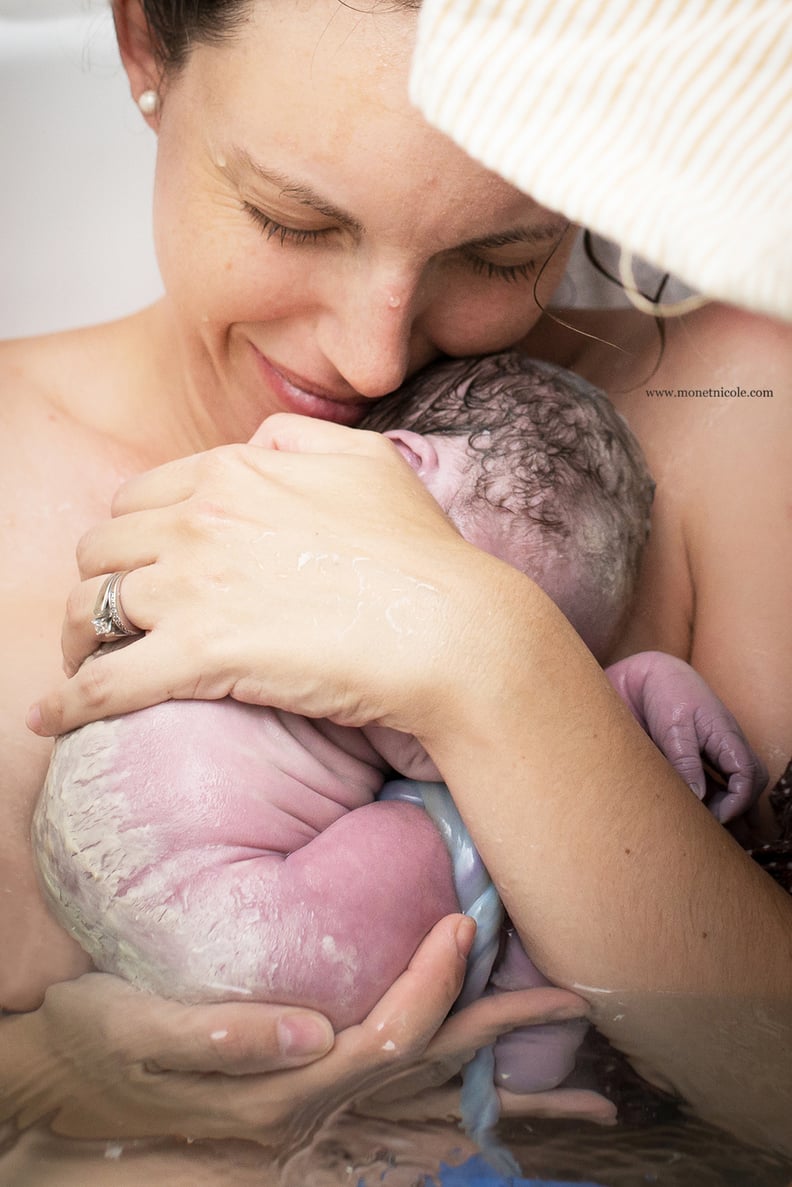 "Her baby was born in the caul (her water never broke). They carefully pulled it off after she was born, and then her mother clutched her baby to her chest. I think anyone who has given birth can relate to this moment. So much love, so much relief."
15
"The love between Jennifer and Josh was so strong. Jennifer will be capturing my own birth story in a few months. I'm blessed to work with her and raise our kids together!"
16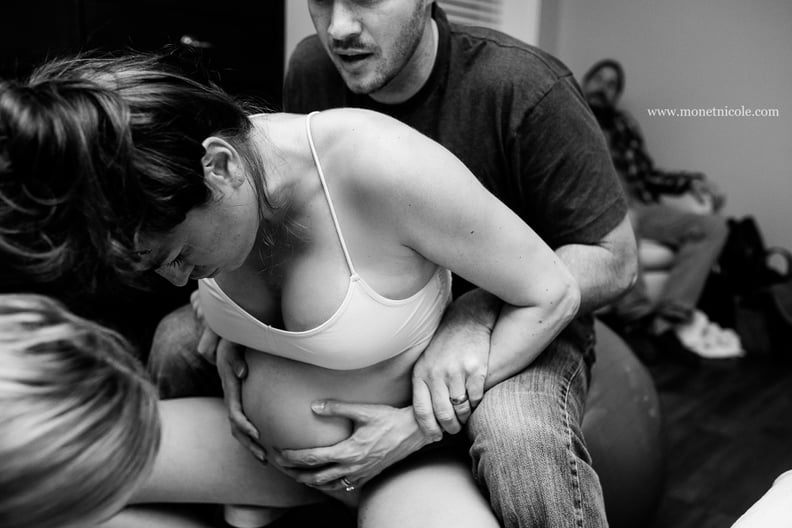 "This moment: such power and beauty. And do you see the man in the corner? It's her father who is a doctor that delivers babies. He was so calm and supportive as he watched this midwife-attended birth, and even told the midwife he learned a thing or two."
17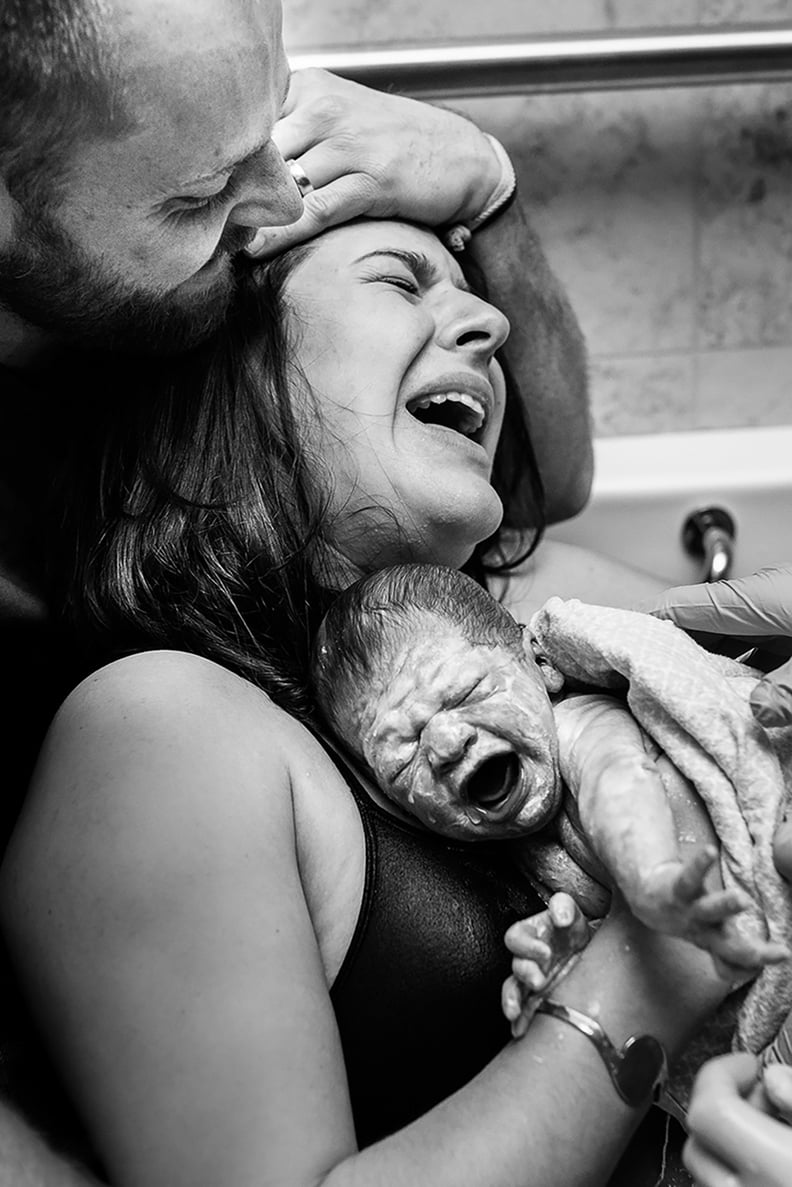 "I don't have words for this image! This is birth to me — just so much emotion."
18
"So often women are told that skin-to-skin in the operating room isn't possible. I've seen it happen just as many times as I've heard that it can't. Women deserve these choices. A surgical birth is still a birth and it is still one of the most profound and important days in a woman's life. If a woman wants her baby on her chest after delivering her child, then let's do what we can to make that happen."
19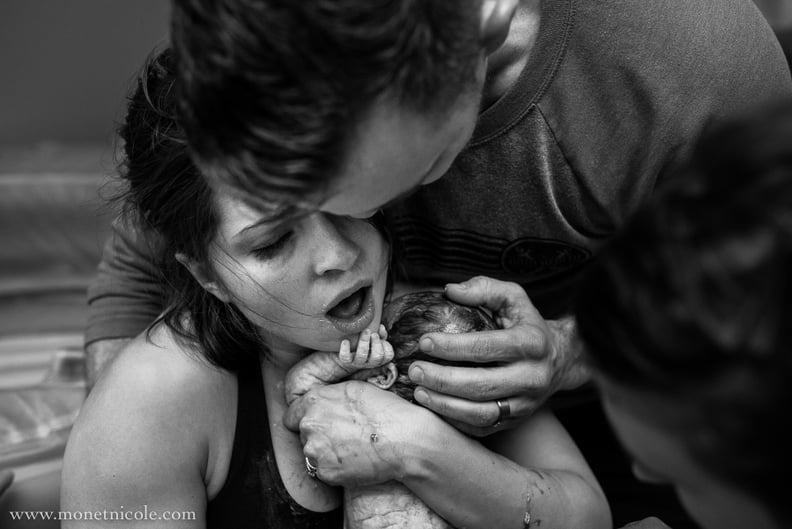 "Home births after C-sections are often incredibly powerful experiences. Dr. Mike is a chiropractor, and he actually adjusted his wife during labor. They worked together beautifully — he held her up while she was pushing, and when they brought their daughter up into her arms, the joy and love was palpable."
20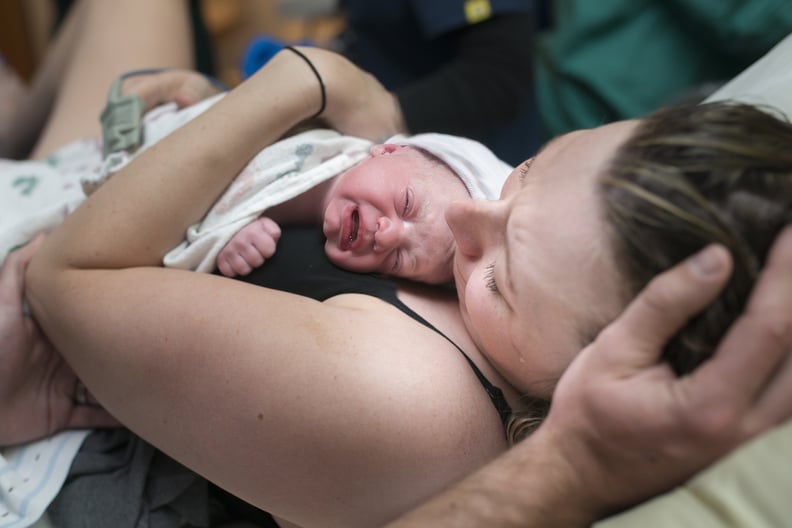 "Surprisingly, women don't cry after they give birth as much as I thought they would when I first began my career. I think so many of us are in complete awe and shock that those tearful emotions come a little bit after. So whenever a mom cries, it's special to me. I love the tear rolling down this mom's face."
21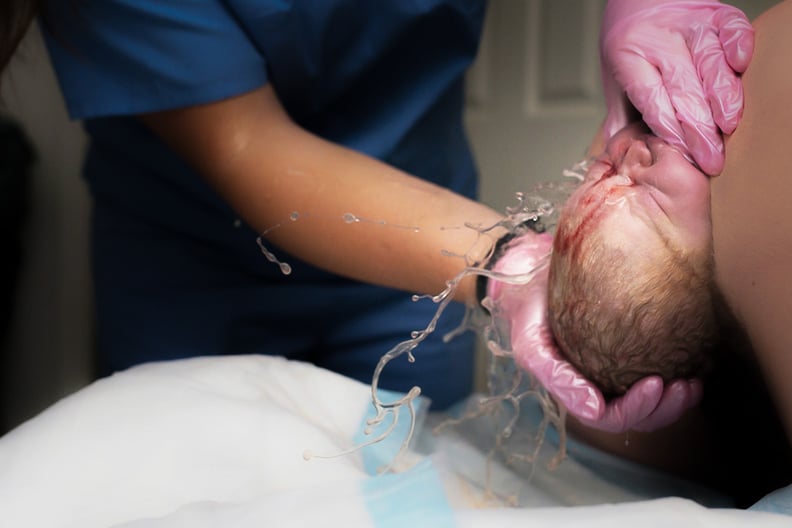 "I love capturing crowning shots. Some birth photographers shy away from sharing them, but I think they are so powerful and truly illustrate how incredible the female body is! When this baby's head was born, some of the amniotic fluid came out with it — truly incredible."
22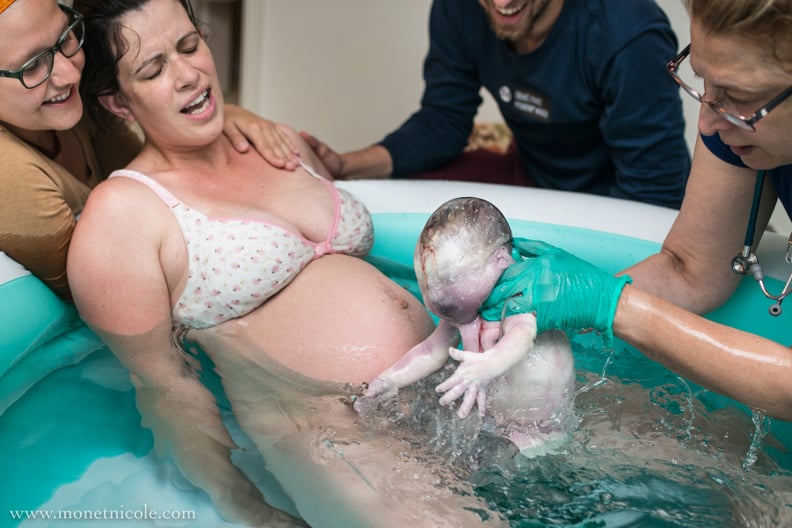 "I've had the honor of capturing several babies born in the caul. You can see the bag of waters still intact around this baby's head. The midwife calmly removed the membranes just seconds after this incredible moment."
23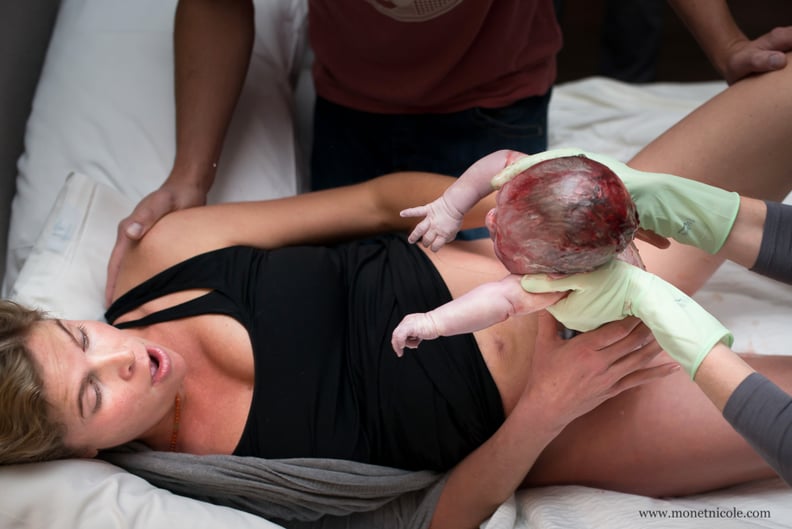 "This birth went so quickly that I barely made it inside the birth center! After getting a call from my client, I raced over and sure enough, mom was pushing. I had just enough time to pick up my camera and capture this moment."