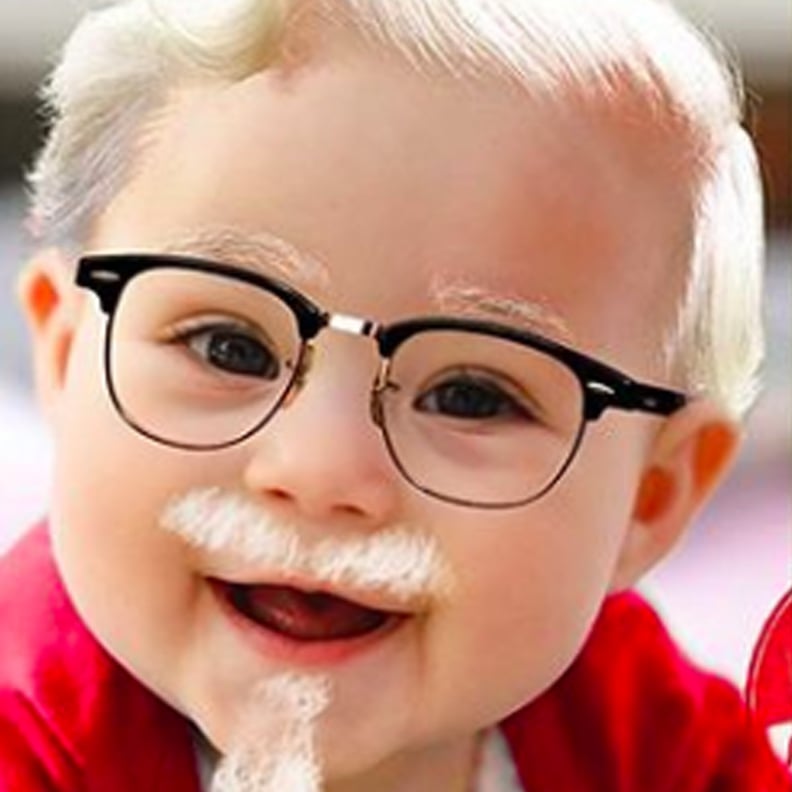 Back in September, KFC held a contest in honor of Colonel Sanders's birthday: have a baby on Sept. 9 (the Colonel's birth date) and name them Harland (Sanders's first name), and enter for a chance to win $11,000 to put toward college. And yes, people literally named their babies after fried chicken mogul Colonel Sanders.
On Oct. 30, a winner was announced, and after seeing little Harland Rose's face, I'm actually team Harland as an uncommon baby name. It's pretty dang cute. But as with anything, there have been some mixed reviews. Some people were concerned that these were the lengths parents had to go to to win $11,000 for their kids' college education, when the chain could have easily held a scholarship contest instead. Other people either in college now or still in debt from their own hefty tuition fees noted that they'd legally change their name to Harland if it meant they could win. Some just love the name and think the contest was a fun bonus for having a baby on Sept. 9.
No matter where you fall on the spectrum between "So cute!" and "OMG, why?!" you've gotta admit, baby Harland is extremely adorable.
KFC's Call For Baby Harlands
LOL at that baby Colonel Sanders.
The Winner, Harland Rose!
She's so damn cute, isn't she?!