Ona Carbonell Not Able to Bring Nursing Son to Olympics
A Swimmer Speaks Out After Being Forced to Choose Between Her Breastfeeding Son or Olympics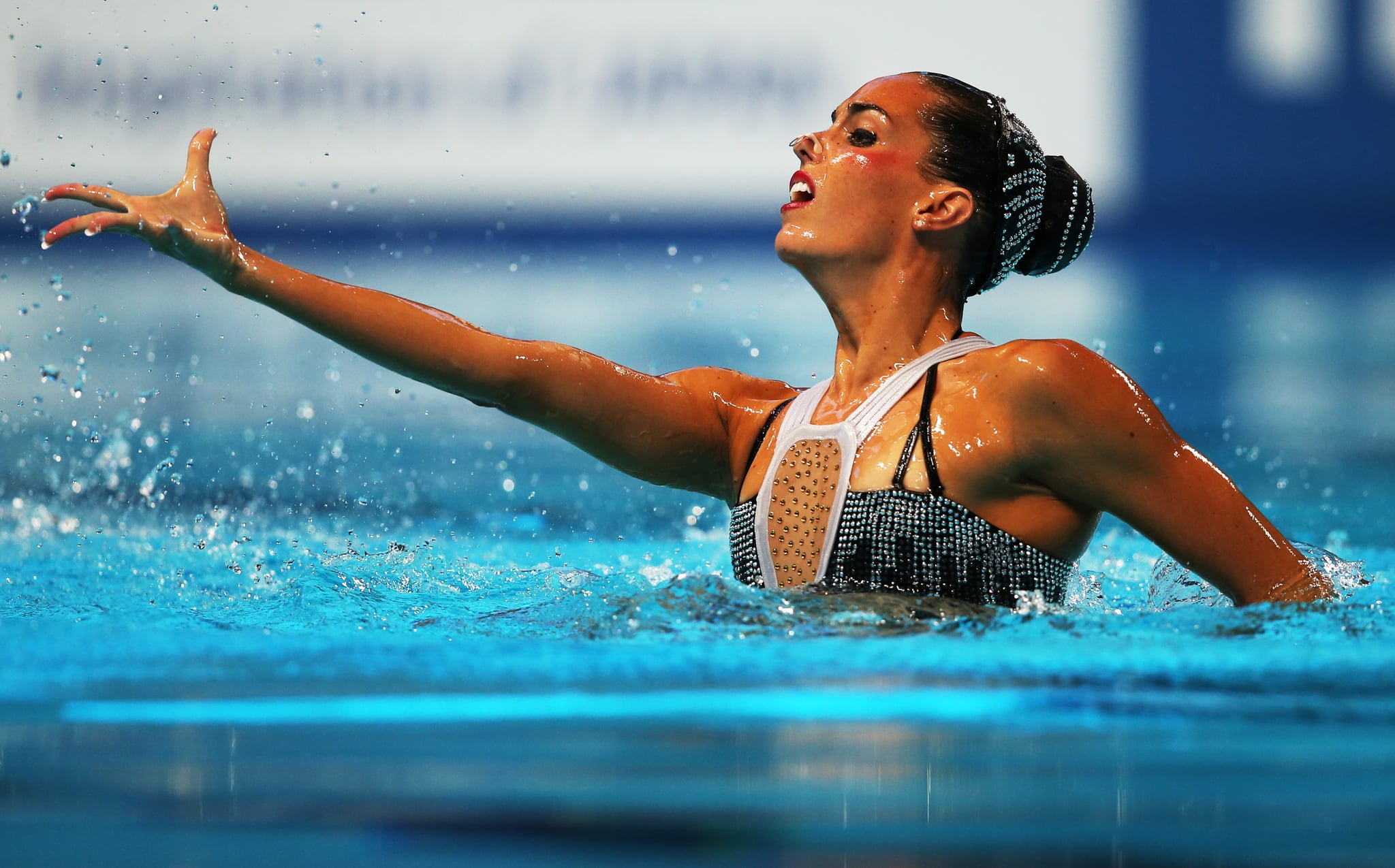 Image Source: Getty / Ian MacNicol
Spanish synchronized swimmer Ona Carbonell is calling out Olympics organizers after she was forced to make the "very complicated decision" to leave her breastfeeding son at home for the Tokyo Olympics. Despite the recent announcement that parent athletes would be permitted to bring their nursing babies to the Games, Carbonell claimed that the COVID-19 protocols imposed by the Japanese government were far too drastic to justify her doing so. "After receiving countless expressions of support and encouragement to go to Tokyo with Kai, I wanted to express my disappointment and disillusionment that I will finally have to travel without him," she captioned the below Instagram video of her breastfeeding baby Kai.
In the clip, she detailed some of the "extremely drastic measures" that ultimately made bringing her child "impossible." As was stated in the aforementioned policy change, any breastfeeding babies would have to stay in private, pre-approved accommodations outside of the Olympic Village, which they are not allowed to sleep in overnight. But according to Carbonell, she wouldn't know exactly how far away said accommodations would be until she arrived in Tokyo, leaving very little room for proper planning. On top of that, she claimed that Kai and her partner, Pablo, would be confined to their hotel room for the 20 or so days she'd be in Japan for the Olympics.
"For me to go and breastfeed Kai whenever he needs it during the day, I would have to leave the Olympic villa, the team's bubble, and go to their hotel, risking my team's health during the Olympic Games, an objective we've been preparing for," she said. "Besides, I don't think that's the best for them, not being able to leave the room for so many days."
A spokesperson for the International Olympic Committee (IOC) told Newsweek, "It is great to see so many mothers compete at the highest level, including at the Olympic Games. It is important to note that entry into Japan is the responsibility of the Japanese government, and the current pandemic situation requires a very significant reduction in the numbers of accredited participants who do not have essential and operational responsibilities."
Carbonell added that she wanted to share her experience in hopes of helping to "normalize the situation" for future competing athletes who breastfeed. "Our only possibility is to wait for the end of this pandemic so that normality returns, and with it the necessary measures so that the reconciliation of motherhood and elite sport is no longer something extraordinary and practically impossible to carry out," she wrote.