Being a mom comes with great joys like first steps and bright smiles. It also comes with the chaotic moments of cleaning up messes and drying tears. To help you through those tougher times, we've found some fantastic, easy-to-follow parenting hacks guaranteed to minimize your stress.
Eat Messy Things in The Tub
To make clean-up a breeze, feed your tots messy treats, like s'mores in the bathtub.
Organize Tub Toys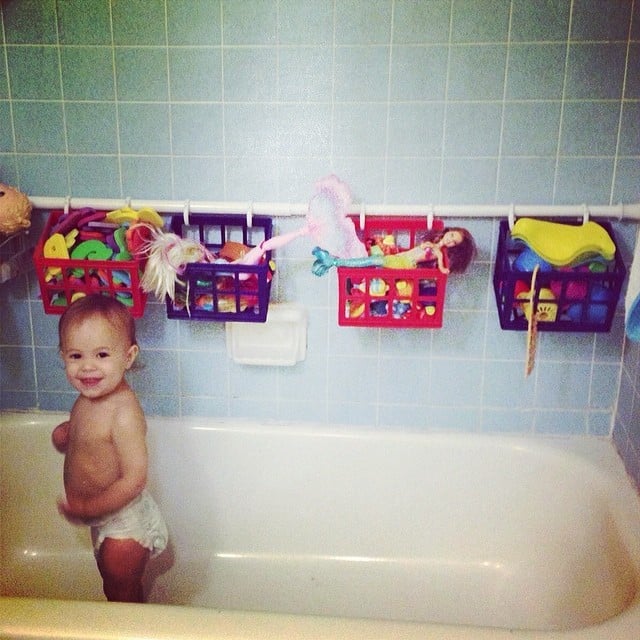 Speaking of tubs, a great idea for organizing all those bath toys is to use a shower/tension rod, then add plastic baskets secured with shower hooks for toy organization! Smartest idea ever.
DIY Grips for Socks
Use puffy fabric paint to put dots one regular socks to make them no-slip! Brilliant!
Use Crayons for Touch-Ups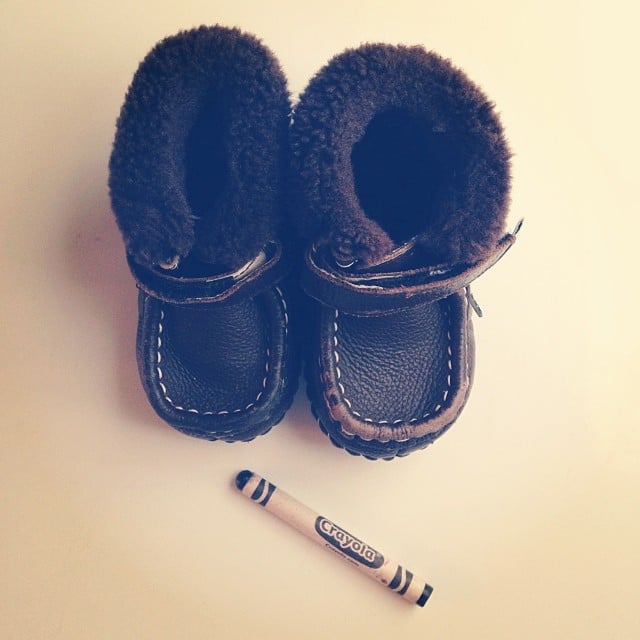 Try using crayons to touch up scuffed kiddie shoes to make them last longer.
Make Shoe Shopping Easier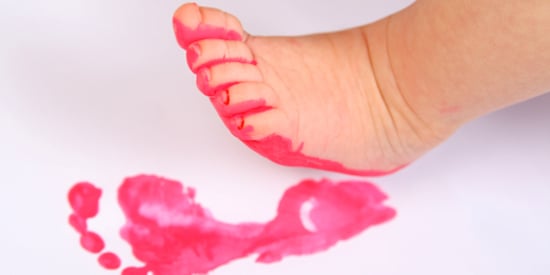 Shopping with a tearful toddler is never easy, so cut the tears and leave him at home. Trace or stamp his footprint onto a piece of paper to take with you as an accurate measure of shoe size. This will also save you the time it takes to put on and take off a dozen shoes.
Make an Bumper Bed in a Hotel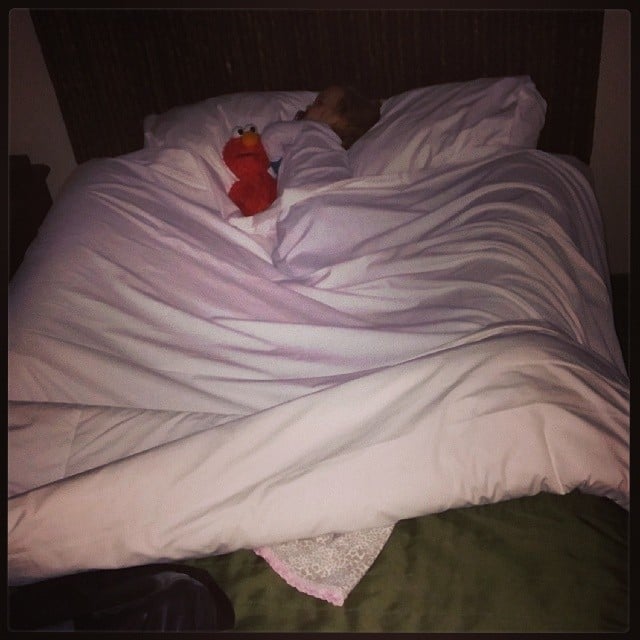 Stick pillows under the fitted sheet around the edges of a hotel bed and you've got yourself built-in bed rails — and night sleep without having to deal with a toddler falling off or knocking her head on the bedside table. Why do kids always slam their heads against those?
Play With Play Dough in a Ziplock Bag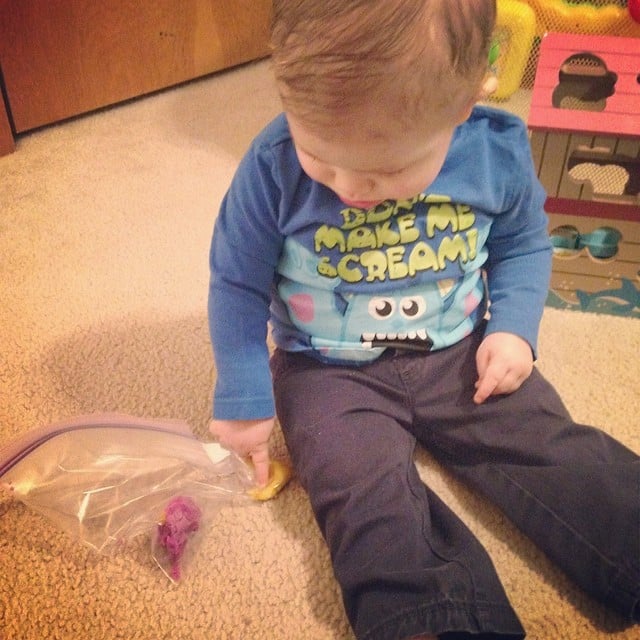 Skip the mess and let your tot play with play dough while it's still in a ziplock bag. The mom said, "Nothing was ingested, no one has stinky play doh hands, but we still got to squish it! I am a genius!"
Keep Bath Time Safe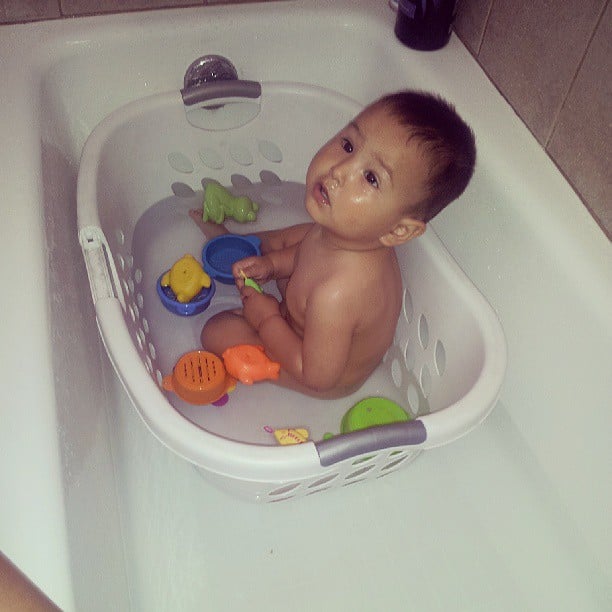 Source: Instagram user l_nimzaj
Don't spend $50 (or more!) on a baby bath when a $10 laundry basket does the job just as well. Place baby in the basket, then place the basket into the tub for a safe, scream-free way to bathe. As an added bonus, you'll use this device once baby grows up rather than throw it in the dumpster.
Enjoy Spill-Free Car Rides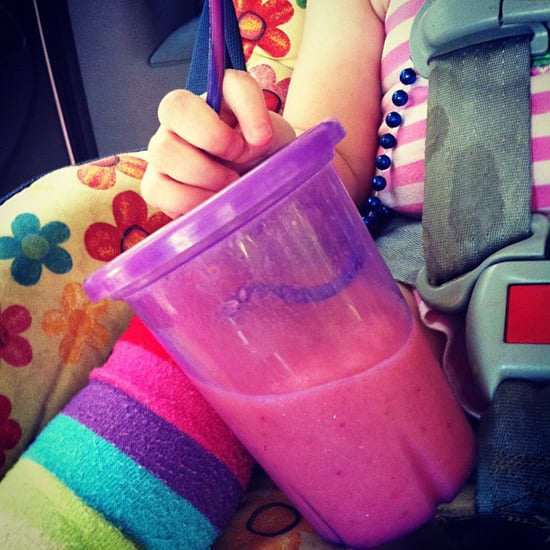 Sick of cleaning up juice stains? Insert a crazy straw upside down. The wild, wide design makes it impossible for kids to pull the straw out, thereby keeping the drink inside the cup.
Provide Easy, On-the-Go Entertainment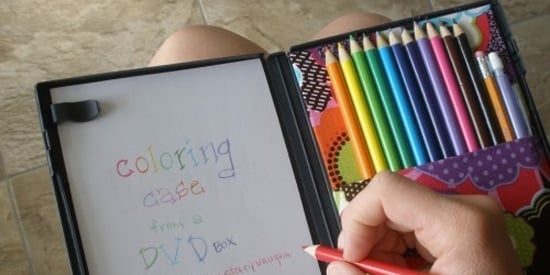 For parents of future artist, this on-the-go art kit from Stacy Vaughnis the perfect parenting hack. Add some paper and colored pencils to an old DVD case for an easel he can take anywhere.
Make a Easy Magnetic Set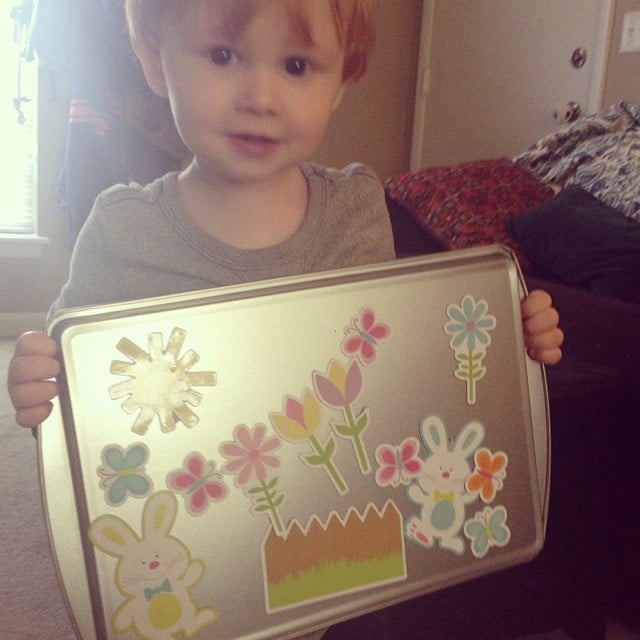 Use some magnetics and a baking sheet to give kids a new fun magnetic plaything.
Keep Fruit Fresh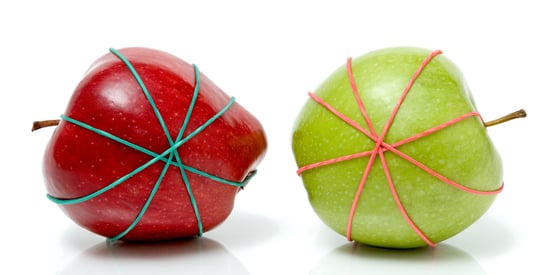 Say so long to browned fruit! When slicing an apple for lunch, put it back together and secure it with a rubber band for a crisp snack.
Use a Hoody to Keep the Paci In Place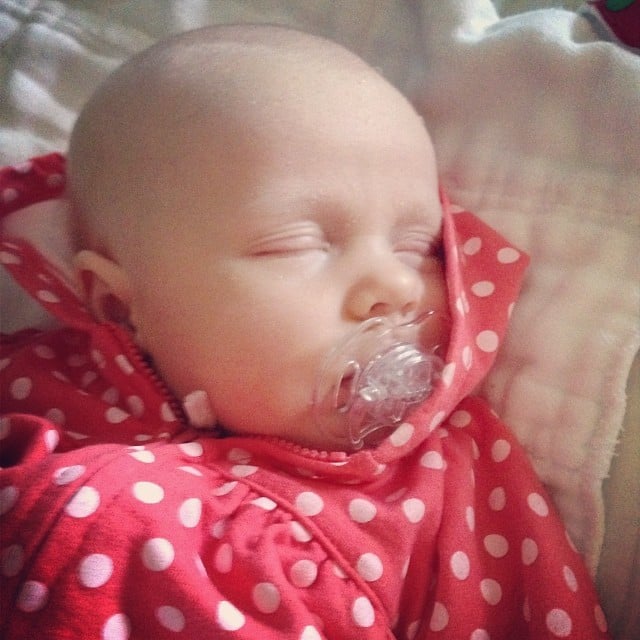 "Her paci kept falling out, and she'd wake up crying. So I put a hoodie on her, and it holds the paci!"
Just Add Sprinkles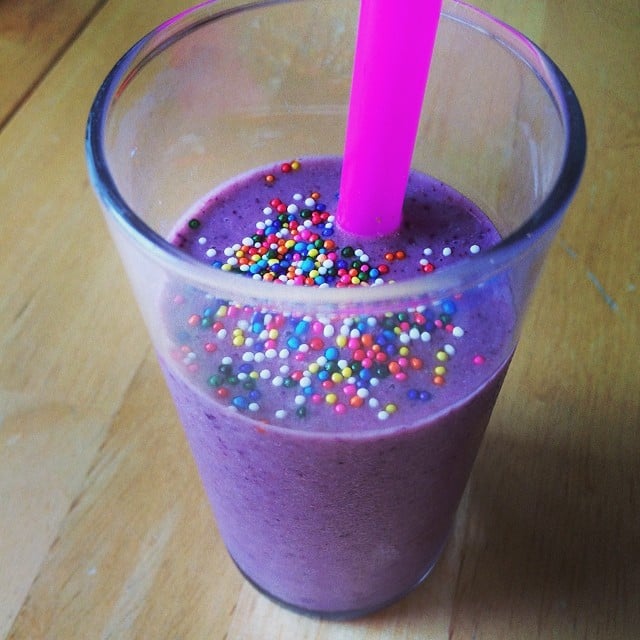 Got a picky eater? Add a few shakes of sprinkles to her food. Because according to kids, sprinkles make everything better.
Use a Pizza Cutter Instead of a Knife
Instead of painstakingly cutting all your babe's food with a fork and knife, grab a pizza cutter and roll away!
Clean Out Sippy Cups With Q-Tips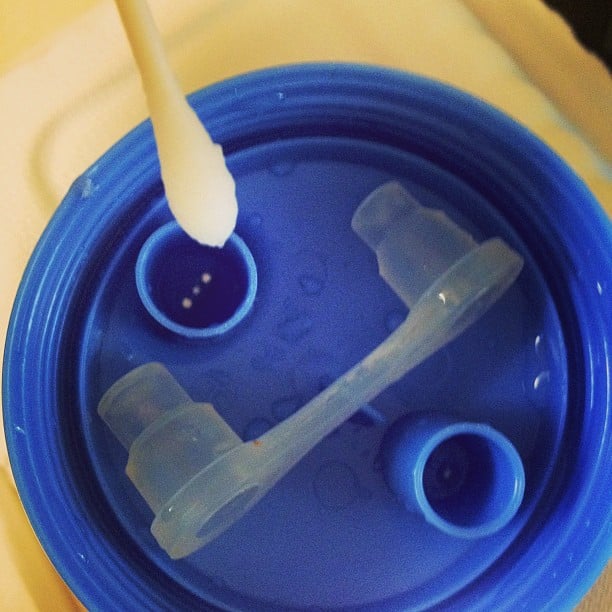 The small nooks and crannies of sippy cups and straw cups are nearly impossible to clean. Do like this genius mama did and use a Q-Tip to clean it out.
Stop the Unwanted Locking of Doors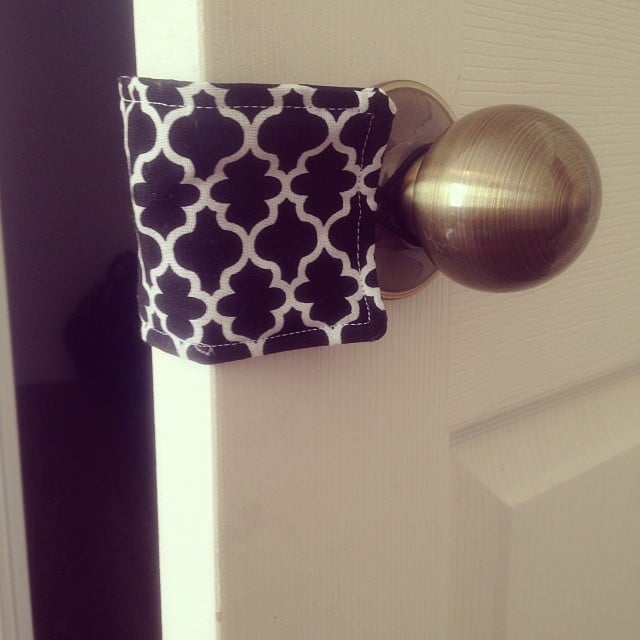 Handy with a sewing machine? Make a little fabric cover to slip over your door knobs to put an end to that annoying locking of themselves in their rooms.
Turn Shirts Backwards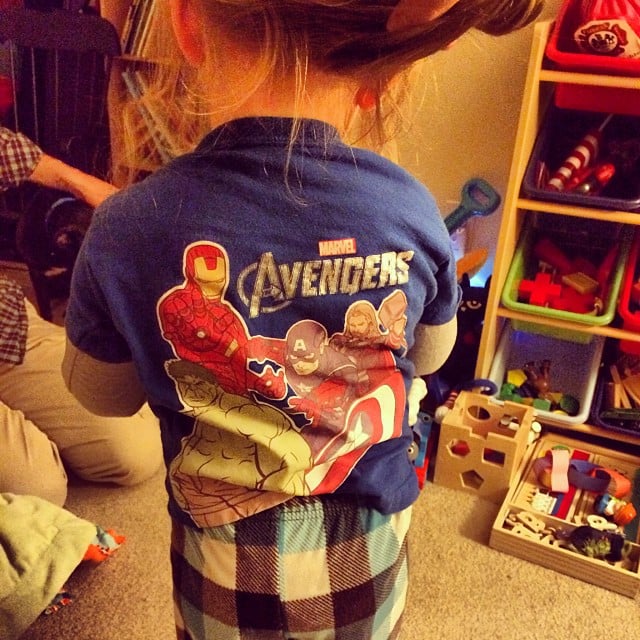 When your child doesn't like the shirt you chose for him to wear, just put it on backwards.
Make the Medicine Go Down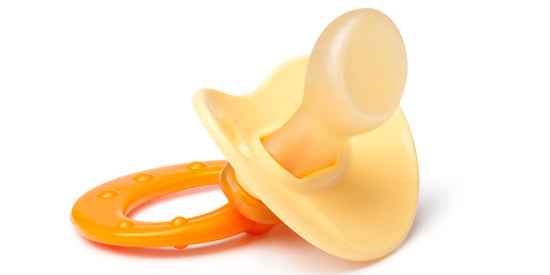 Trade the spoonful of sugar in for this clever trick. Cut a hole in the tip of an old pacifier and stick a dropper into it. Your little one is less likely to run if she sees a familiar, comforting object over a scary spoon and medicine bottle.
Use White Toothpaste to Remove Permanent Marker on Wood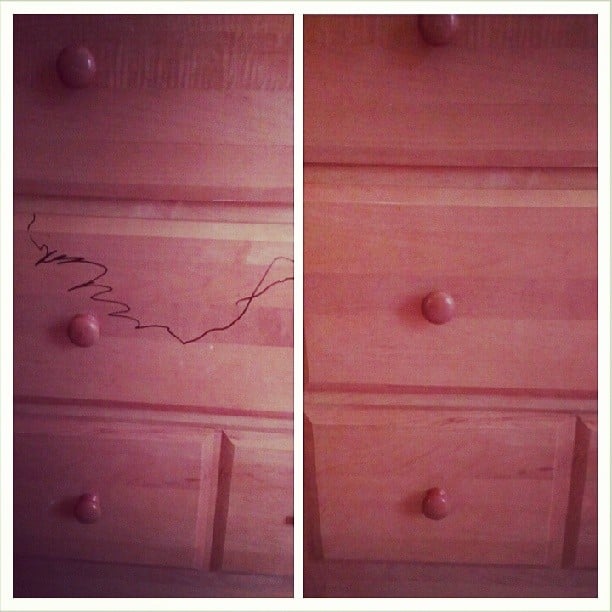 If you're lil artist colored way outside of the lines and onto your furniture, heed the poster's instructions: "Use plain old cheap white toothpaste, it can't be any of the blue/green gel kind. Squeeze it out all over the lines, let it sit for about 5-10 minutes, then scrub away with a damp cloth!"
Skip the Pull-Up Diapers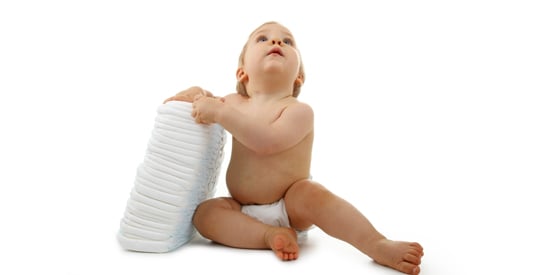 Your little one may be potty trained, but that doesn't guarantee a dry night. Rather than spend a small fortune on pull-ups, use something your already own — pads. Stick an extra-absorbent pad onto his big boy pants before bed to soak up any late-night leaks. This saves you money and prevents him from relying on diapers.
Coffee Cup Lip Turned Drip Catcher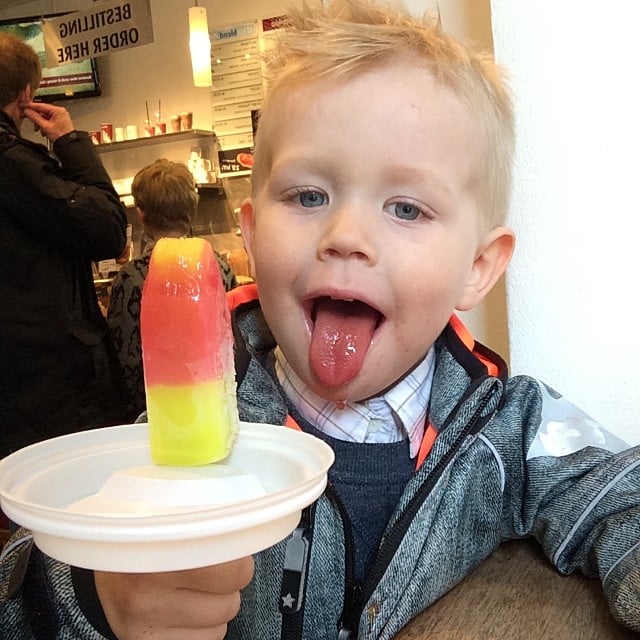 Need an on the go way to keep drips at bay? Stick the popsicle stick through the spout of an upside down plastic coffee cup lid.
Keep "Monsters" at Bay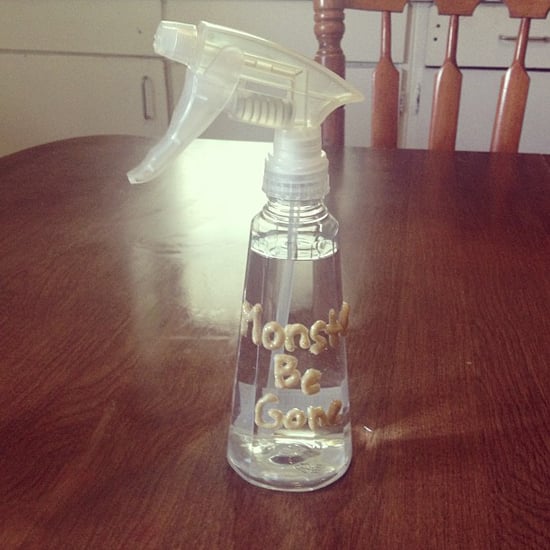 Stave off sleepless nights with this no-cost creation. Label an empty spray bottle as "Monster Be Gone" (or something equally clever), and fill it with water. Before bedtime, have your child spray some under the bed, in the closet, and wherever else the monsters hide to keep them safe in the dark.
Fix Loose Tanks With a Barrette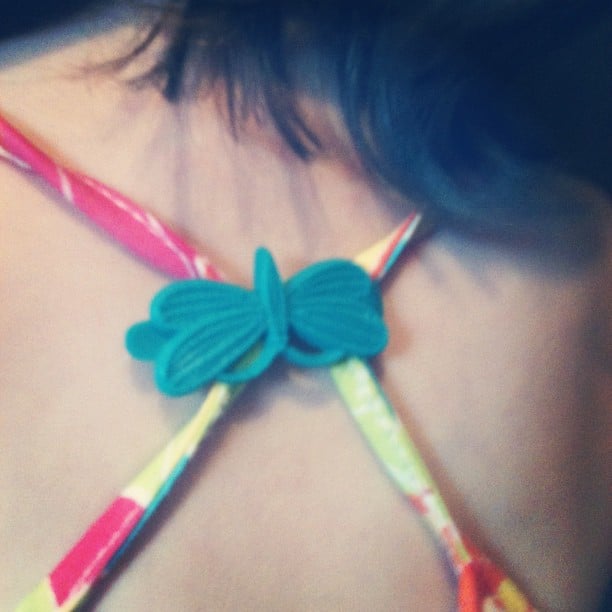 For a quick fix for loose tank tops, grab a barrette and clip it to the back straps to tighten up the top.
Organize the Toys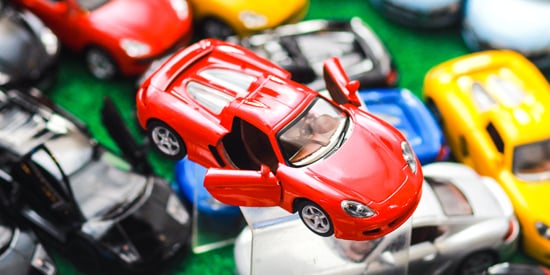 Sick of stepping on those tiny cars? Hang a magnetic knife holder($20) on his wall for easy access and storage. Not only will keep your son organized, but it doubles as cool wall decor.
Help With Homework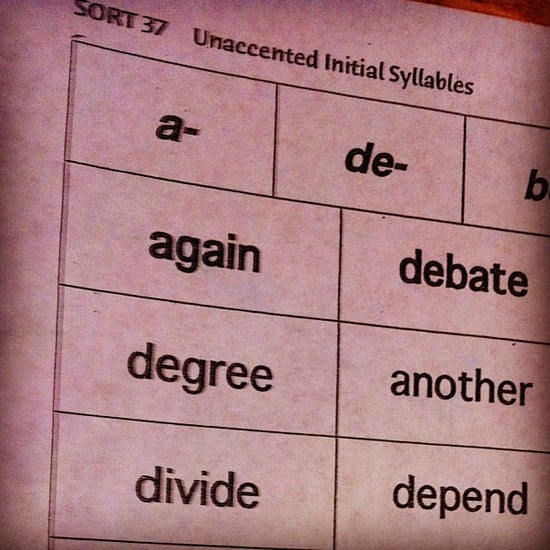 Aimee S.shares this easy studying tip for forgetful children. "If I take a photo of this week's spelling words, I will have them on hand when the boy inevitably leaves the spelling words at school and can't finish his homework later in the week." Can you spell genius?
Make the Best Tent Ever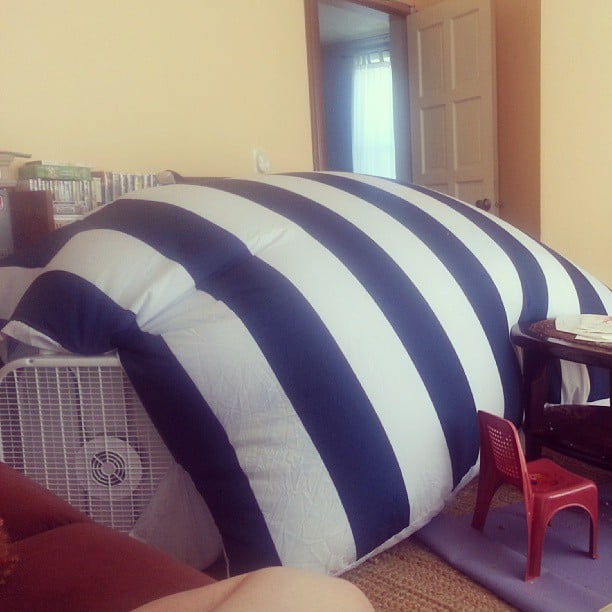 Duvet cover + box fan = the best tent ever!
Give Baby Her Exersaucer Legs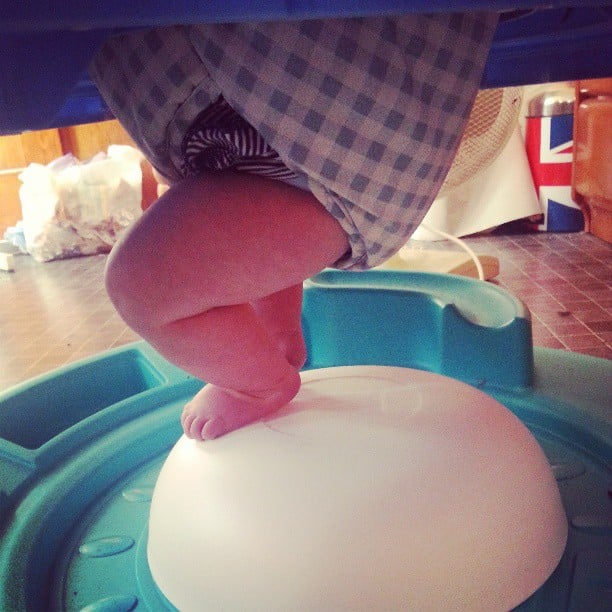 A baby's legs not quite touching the bottom of her activity center can cut playtime down significantly. Turn a salad bowl upside down to eliminate the hang factor and to give her the option of standing.
Get Pasta and Peas Down at Once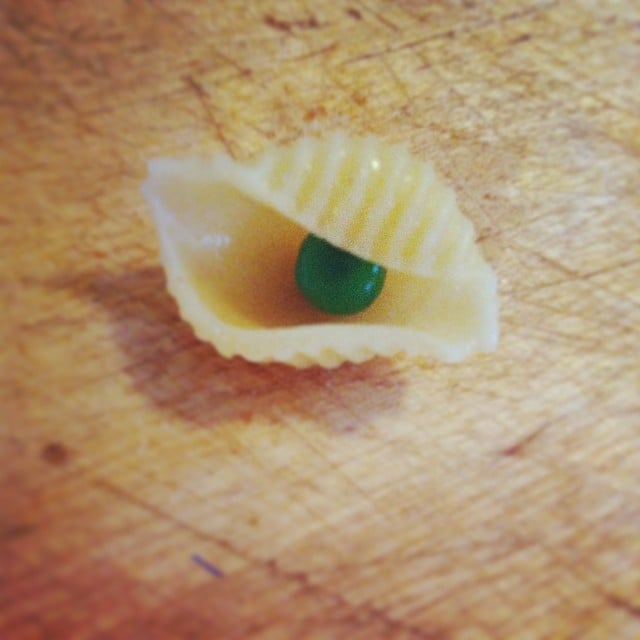 For a quick and healthy lunch, place peas inside mini shell pasta and tell your picky eater that it's actually "pearls in the shell."
Make an On-The-Go Stroller Toy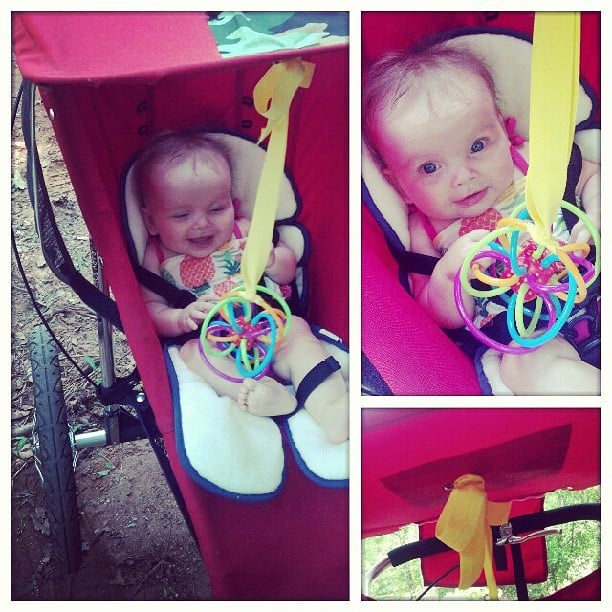 This mommy said, "(1) safety pin + (1) piece of elastic + current favorite toy = happy baby who doesn't mind a longer walk/run." One caveat, please monitor your child closely with this one and never ever leave them unattended with this hack.