Paw Patrol Is on a Roll, and These Themed Cakes Are Ready For Action — Birthday Party Action!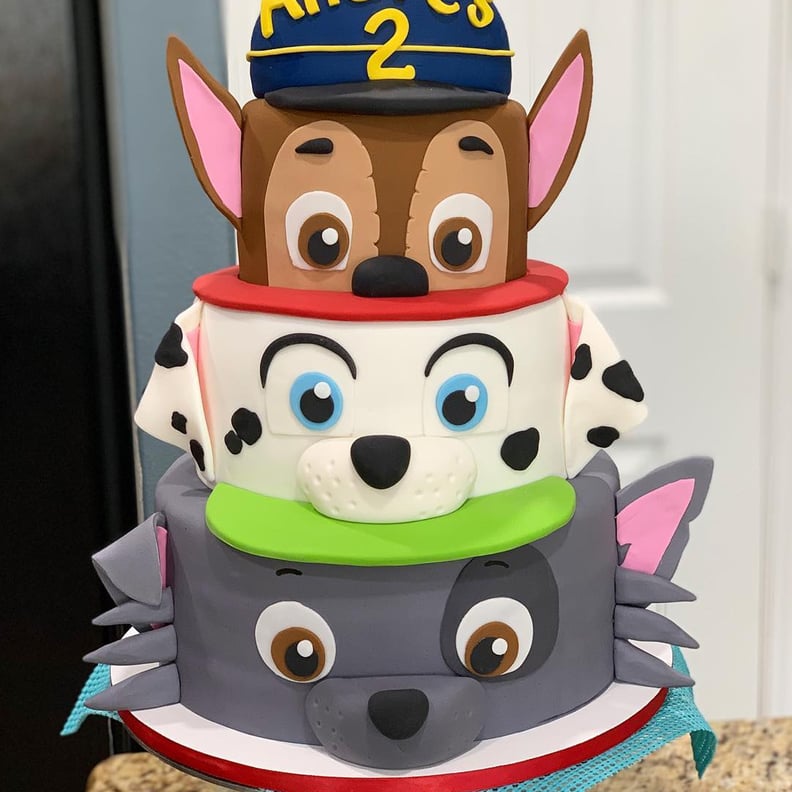 "Paw Patrol is on a roll!" If you have a kiddo who wishes they lived in Adventure Bay with six dogs and a best friend named Ryder, it may be time to expand on their love of Paw Patrol by channeling the theme into their next birthday celebration. If you want to throw your child a Paw Patrol birthday party, you're going to need a seriously awesome cake to go with the theme that highlights Skye, Chase, Zuma, Rubble, Rocky, Marshall, and the rest of the Adventure Bay gang.
Ahead, find some of the cutest Paw Patrol birthday cake ideas that are "on the case" to make your child's next birthday pup-tastic.
Rocky Recycling Truck Cake
Lookout Tower, Zuma, Rocky, and Chase Cake
Chase, Marshall, and Rocky Face Layers Cake
Skye and Everest Paint Cake
Chase, Rubble, and Marshall Cake
Marshall, Chase, Zuma, and Rubble Faces Layer Cake
Paw Patrol Character Faces Cake
Rocky and Zuma Cupcake Cake
Skye, Rubble, and Zuma Color Cake
Marshall and Rubble Faces Layer Cake
Everest and Skye Bubbles Cake
Paw Patrol Rock Candy Cake
Rubble Construction Digger Cake
Marshall, Chase, and Rocky Cake