As POPSUGAR editors, we independently select and write about stuff we love and think you'll like too. If you buy a product we have recommended, we may receive affiliate commission, which in turn supports our work.
Making memories can look different for every family, but something most parents can agree on wanting to remember are the graduations big and small. If your child is graduating anything from preschool to grad school this year, the ceremonies are probably going to look a little different, but that doesn't make their accomplishments any less worth celebrating. While we can't throw big backyard BBQs or host lunch at a restaurant for our graduates, we can make this life event special through a personalized gift that emphasizes the memories they've made and celebrates the hard work they've put in through the years.
Keep scrolling to see some of the sweetest memory-based and personalized graduation gifts for your kids who are graduating in any type of class of 2020.
01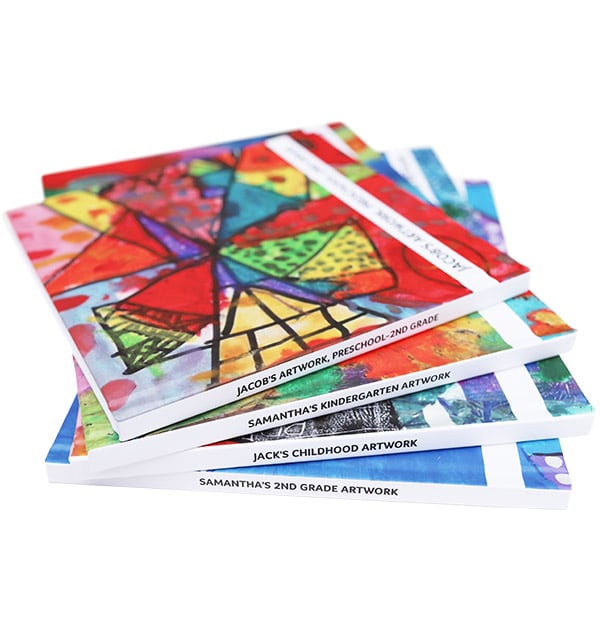 Artkive Photobook of Art
With Artkive, you can create a memory book filled with photos of all of your child's artwork from over the years. Whether you choose to sum up their year in kindergarten with one book or compile everything you have sitting in boxes and folders from their entire childhood, an Artkive Photobook ($75-$305) is a unique gift that clears up space. Simply send your child's artwork to the company, then it'll be digitized for you and put into a book format in which the art can be more easily appreciated.
02
4ever Bound Childhood Schoolwork and Art Book
Another gift that rids your garage of tubs filled with past schoolwork is this 4ever Bound Childhood Schoolwork and Art Book ($50-$85), which preserves your child's physical work, as it's bound into an up-to-250-page hardcover book rather than digitized. From preschool art to college essays, you can create one book to highlight some of the best works from each school year, or make one per grade, per school, or per type of work.
03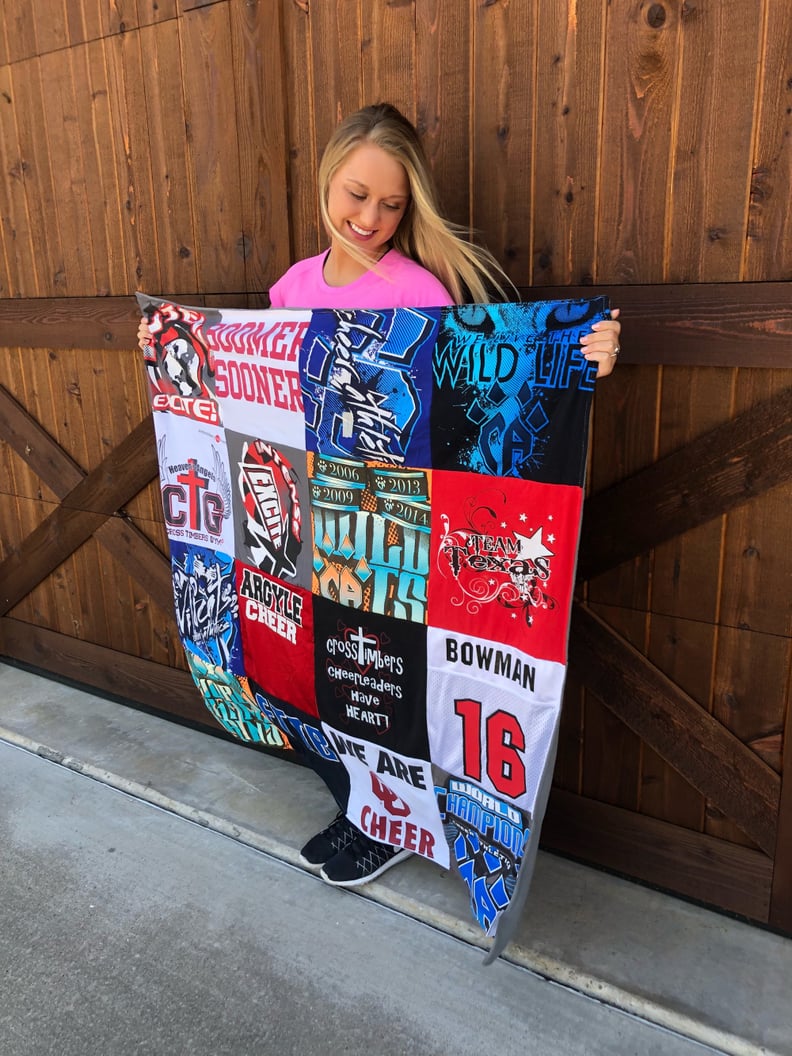 Project Repat T-Shirt Quilt
Create a cozy memory-based gift with a Project Repat T-Shirt Quilt ($75-$190). Whether you turn your child's years of soccer jerseys into a quilt or transform all of their high school t-shirts, this is a lasting gift that is sure to make them think of happy memories every time they snuggle up to it. [Editor's note: I myself have a Project Repat quilt comprised of my old college t-shirts, and it's one of the most special things I own.]
04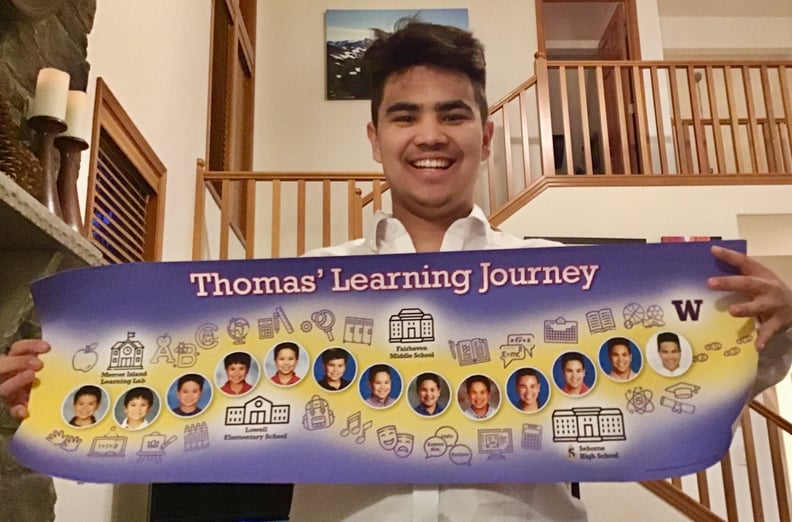 Learning Journey School Photo Memory Maker
This customizable Learning Journey School Photo Memory Maker ($50) comes in PDF form and compiles all of your child's school photos from Kindergarten through high school in a fun timeline format. It'd look so fun in a frame above their desk!
05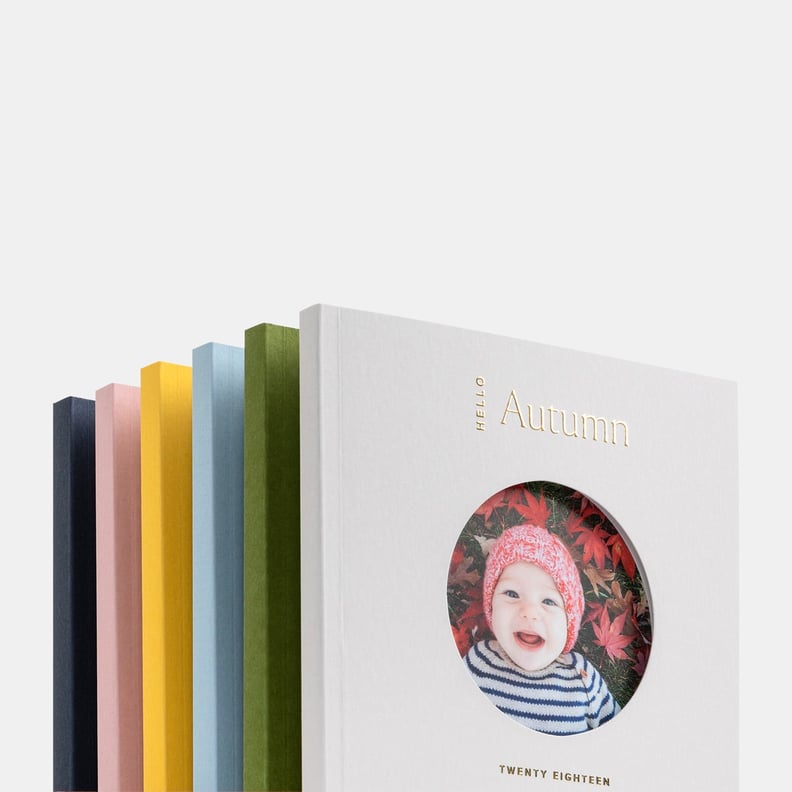 Artifact Uprising Color Series Photo Books
These Artifact Uprising Color Series Photo Books ($20-$35 each) are perfect for the parent who wants to compile multiple years (or types) of memories from their child's school days. Each one in the series comes in a different color to give it a fun look on their bookshelf, and the titles can be customized to fit your photos (i.e. "Kindergarten 2019-2020" or "High School Sports").
06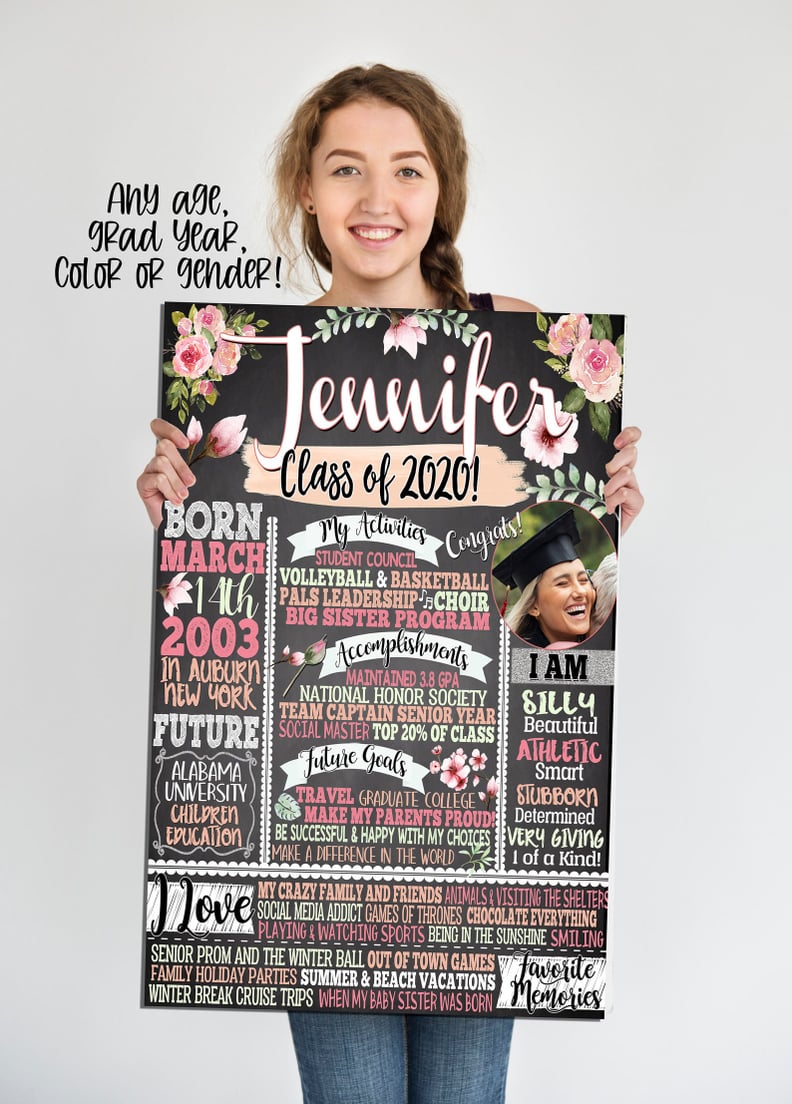 Graduation Chalkboard Print
Keep all of your grad's memories of their year with this Graduation Chalkboard Print ($28-$45). You can photograph them with it now, then hang it up somewhere or save it for them as a keepsake.
07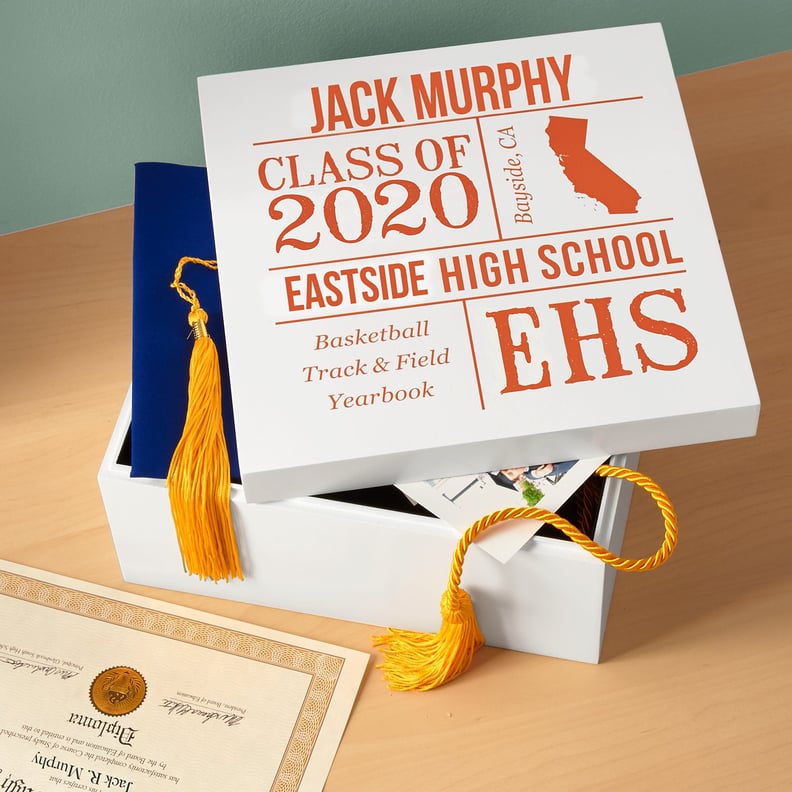 "All About the Graduate" Keepsake Box
This "All About the Graduate" Keepsake Box ($45, originally $60) includes personalized details about your child on the lid and is big enough to house their cap, gown, diploma, graduation cards, and more.
08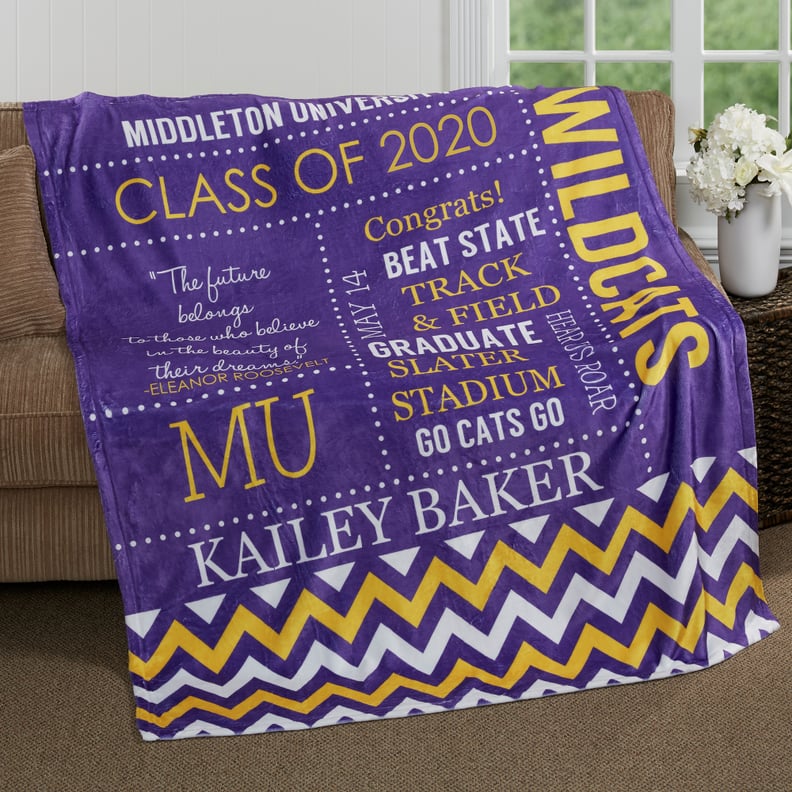 School Memories Personalized Graduation Blanket