Photos of a Baby Flashing a Mean Mug
This Newborn Is Chillin' Like a Villain, and Her Mean Mug Is Absolutely Everything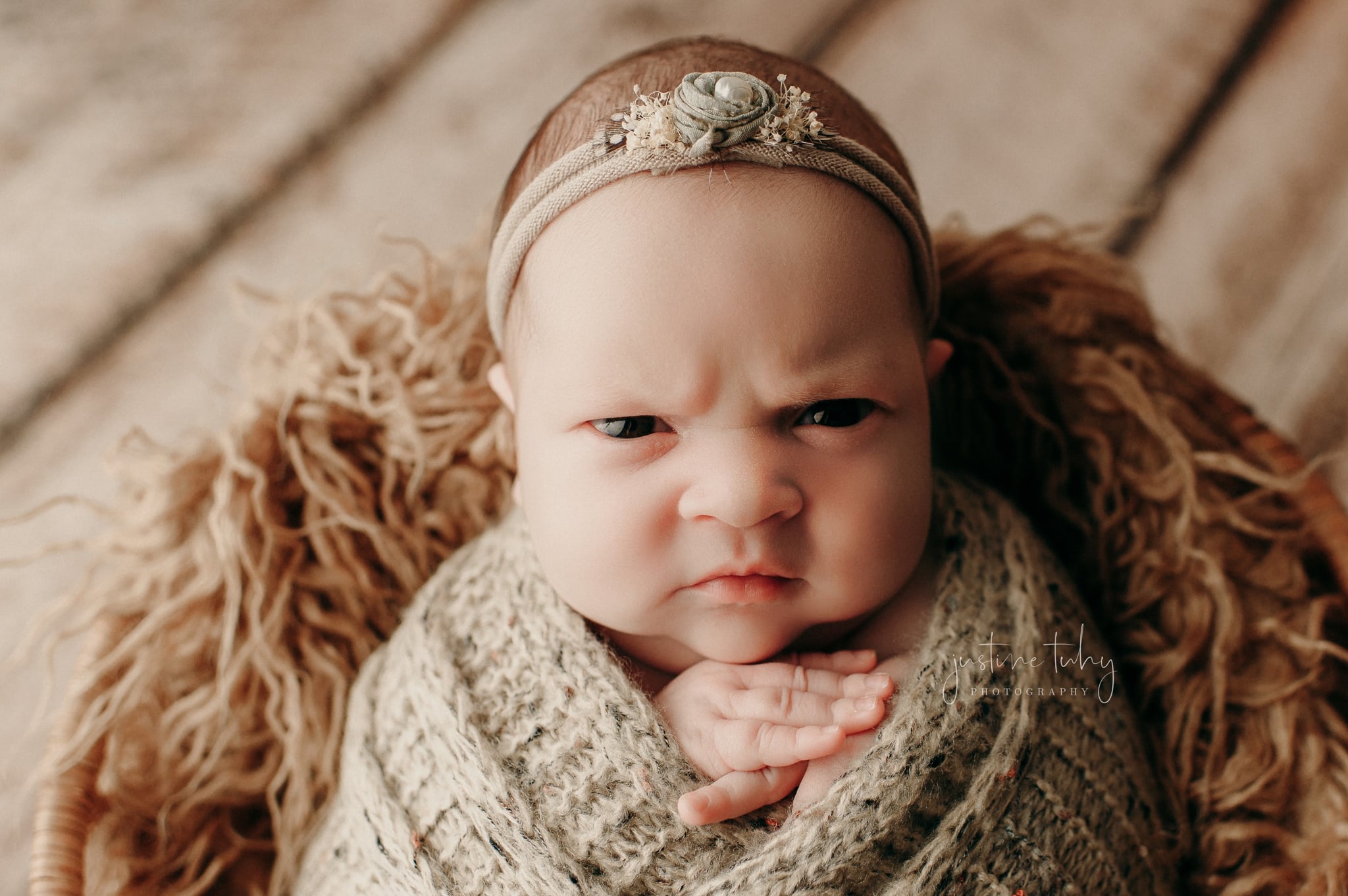 As a professional photographer, Ohio-based Justine Tuhy has seen a lot of hilarious facial expressions in her career, but nothing tops a recent photo shoot she did with a 2-week-old baby girl named Luna. Justine shared two photos of the newborn — who has clearly already perfected the art of the mean mug — in a now-viral Facebook post. (We can relate to her facial expression particularly on Monday morning!).
"These might just be the best baby facial expressions I have ever captured!" she captioned the pictures. "Mom and Dad both said she came out with this same face! I just love it!" So far, the post has been shared 44,000 times and has already garnered 15,000 reactions since being shared on Dec. 3.
"She was very expressive throughout her session with her silly faces," Justine told POPSUGAR. "This was most definitely one of the funnier newborn sessions I have ever had. But honestly, little Luna gets all the credit for her work she put in with those incredible facial expressions. I'm overjoyed that she has brought so much happiness to so many. I can't wait to see her expression as she grows."
Isn't it amazing how babies seem to develop personalities right off the bat? Too cute!