Even Kate Middleton Can't Resist Planning Mommy-and-Me Outfits With Her Kids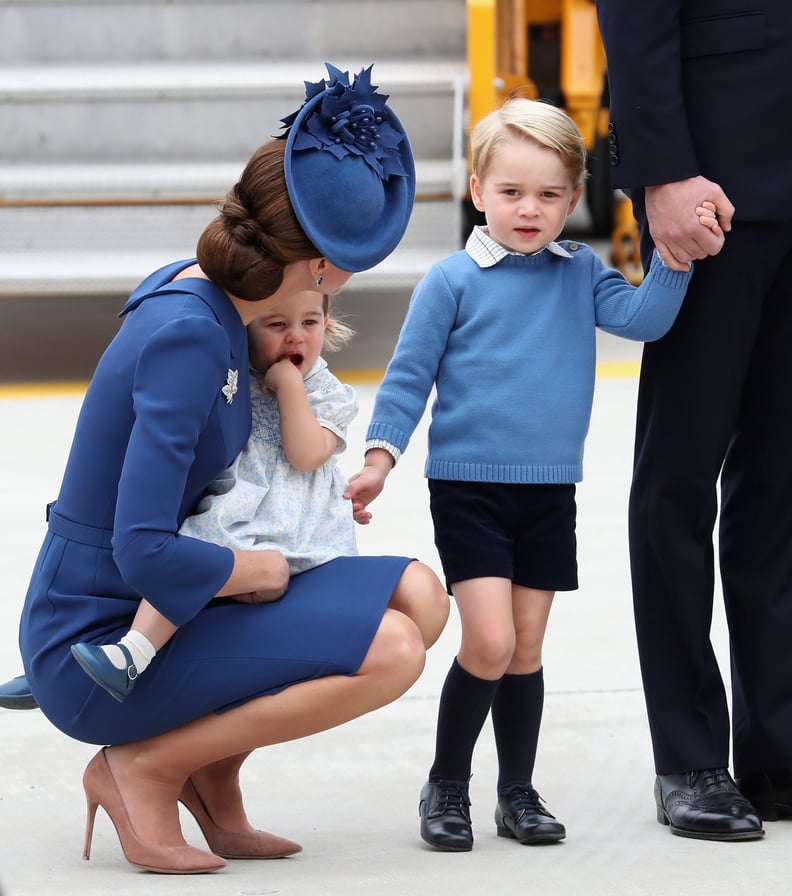 Blue's Clues
Kate and her kids kicked off their 2016 Royal Tour in Canada in all-blue ensembles, and the Duchess managed to look chic even while kneeling to talk to George.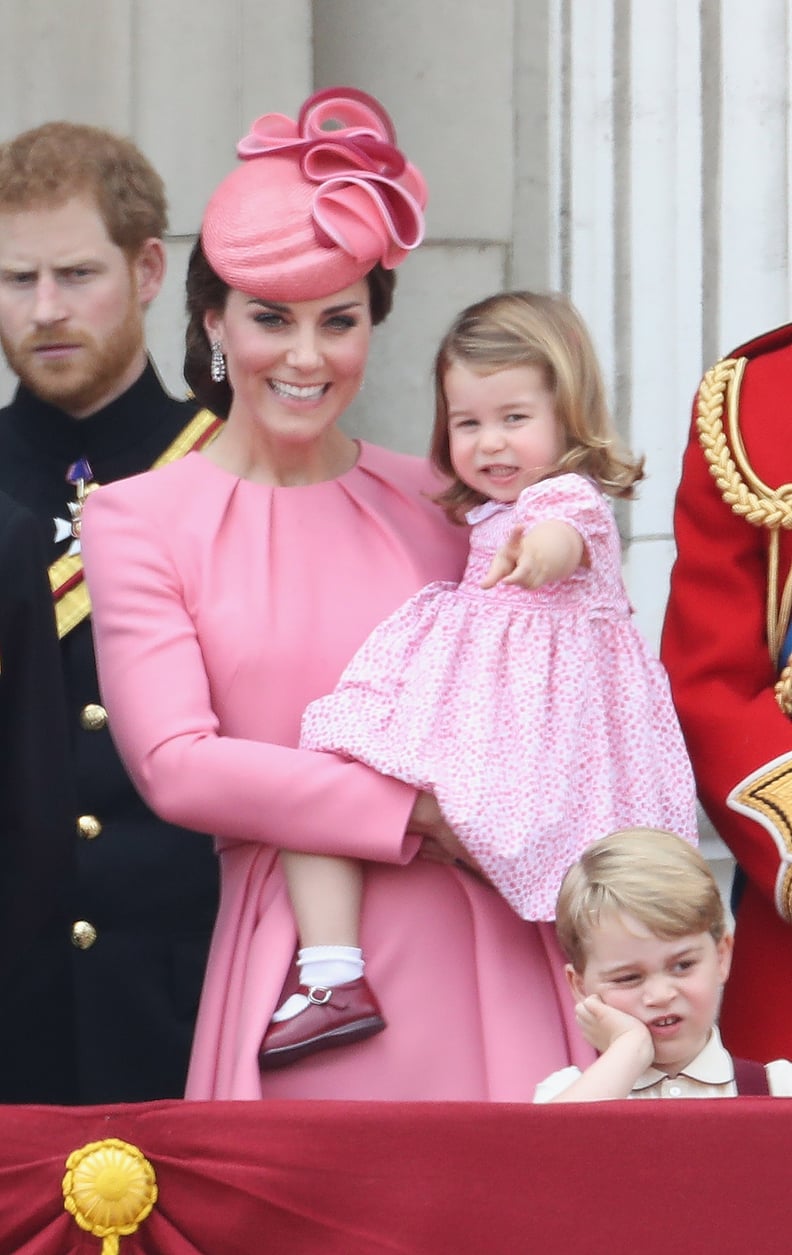 Pretty in Pink
At the 2017 Trooping the Colours parade, Kate and Charlotte both sported pink dresses (while George sported a classic toddler expression).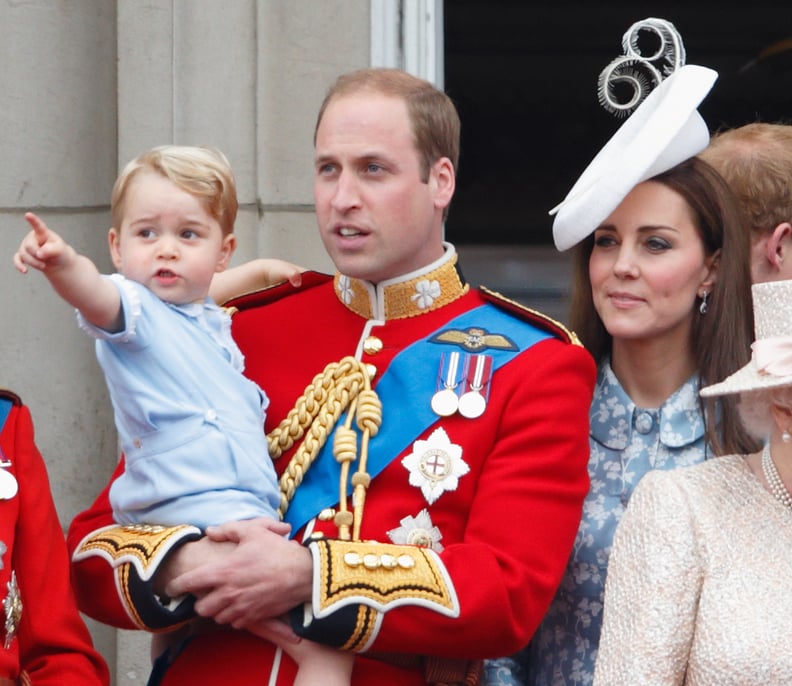 Blue and White Delight
The Trooping the Colour parade in 2015 inspired Kate to pop on a blue dress with white flowers and a white hat, while George looked absolutely adorable in a blue one-piece with white trim.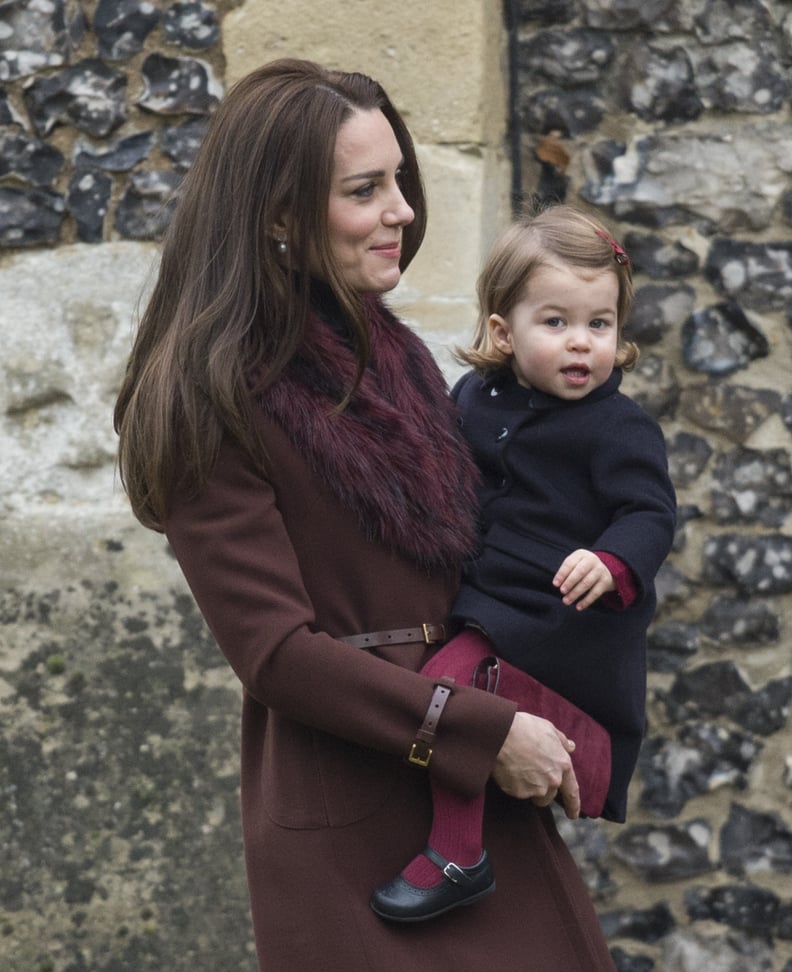 Maroon Mood
At church on Christmas morning in 2016, both Kate and Charlotte looked cute as can be in maroon.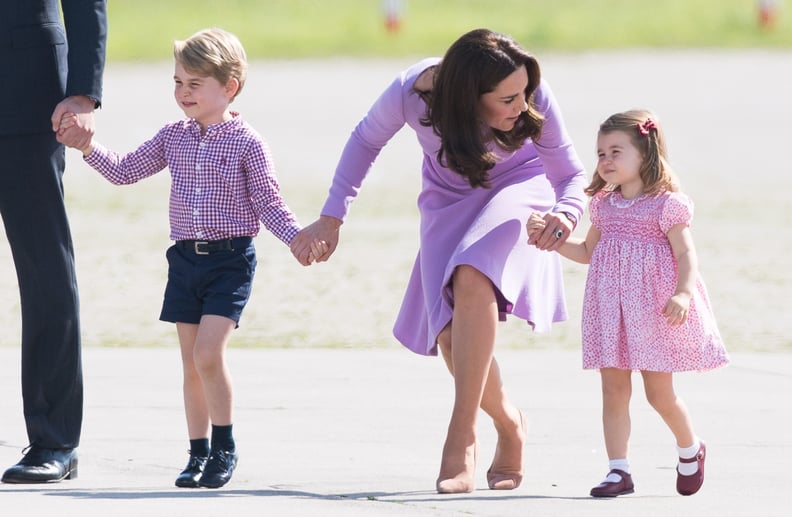 Pink and Purple Party
Even though Charlotte's about to have a tantrum Kate will have to defuse a moment after this photo was taken, there's no disputing that Kate and her kids look great in pinks, purples, and reds.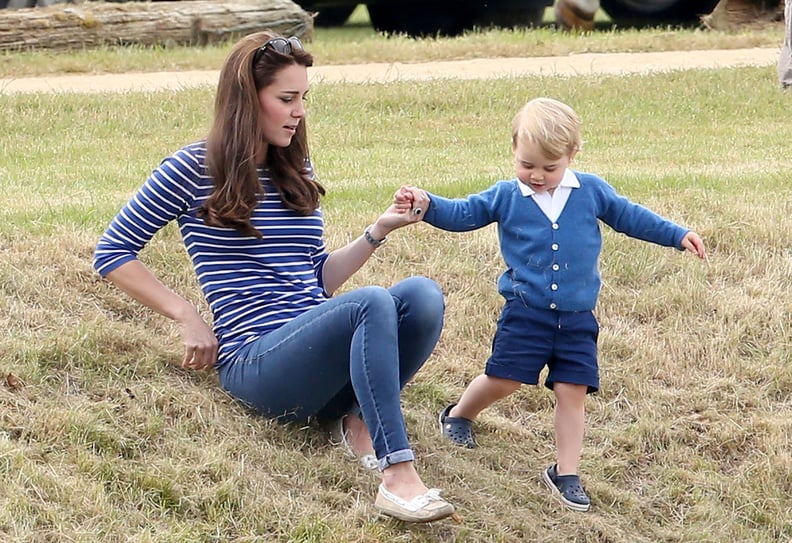 Indigo-Go
In a rare casual outfit, Kate still looked chic in her all-blue ensemble, which matched the sweater and shorts of an on-the-go George.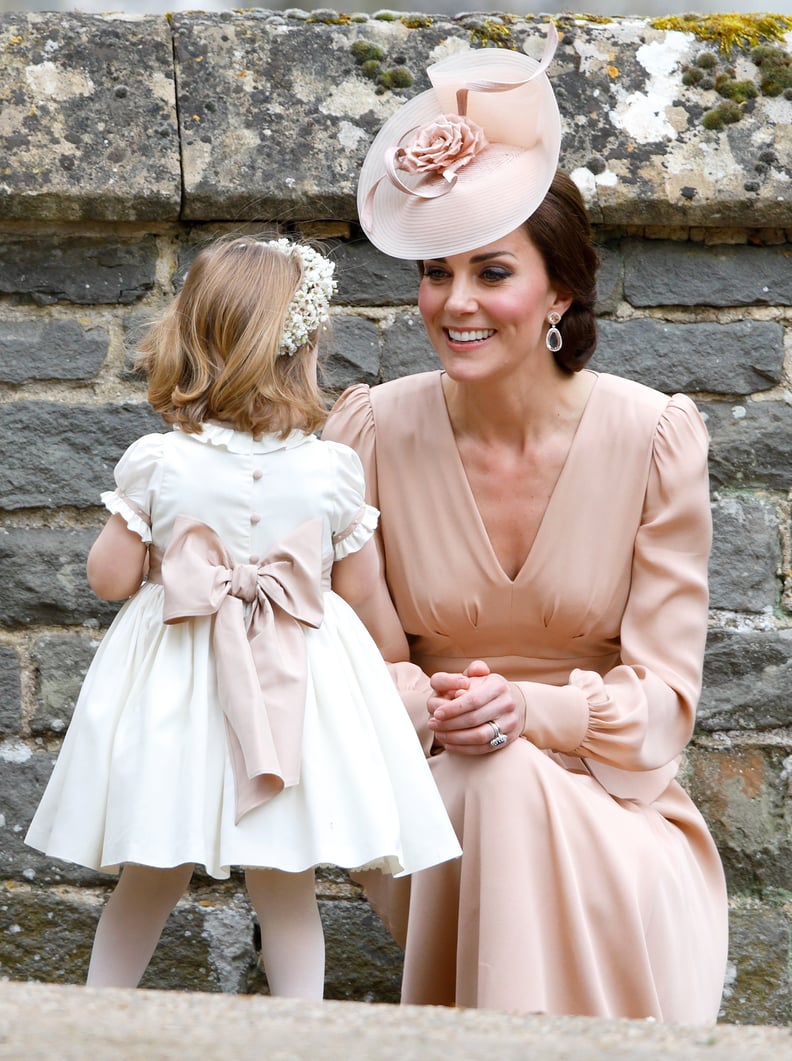 Don't Make Me Blush
Even though the girls were intentionally coordinated here for Pippa's wedding, we can't help but love the way the blush of Charlotte's bow matches her mom's gorgeous dress.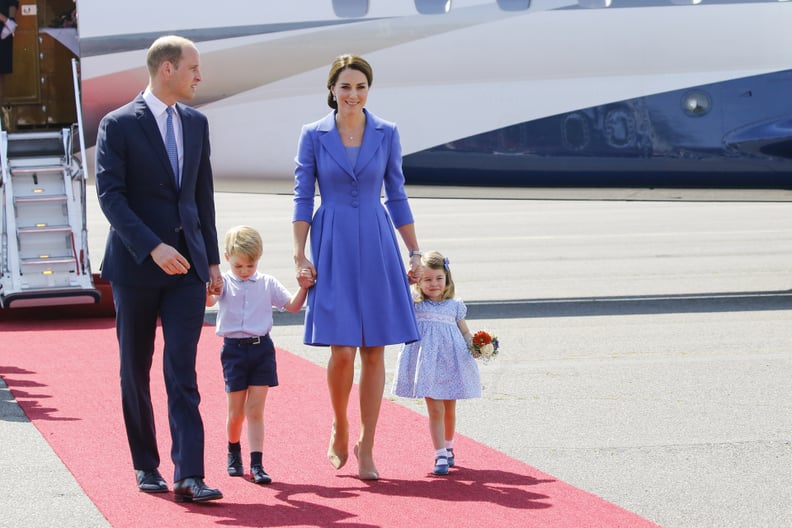 Feelin' Blue
Despite the choice to coordinate in blues, the royal family looked anything but blue as they walked off their plane.
Peacoat Parade
"On Christmas morning, we wear peacoats," is probably a thing that royals say; right?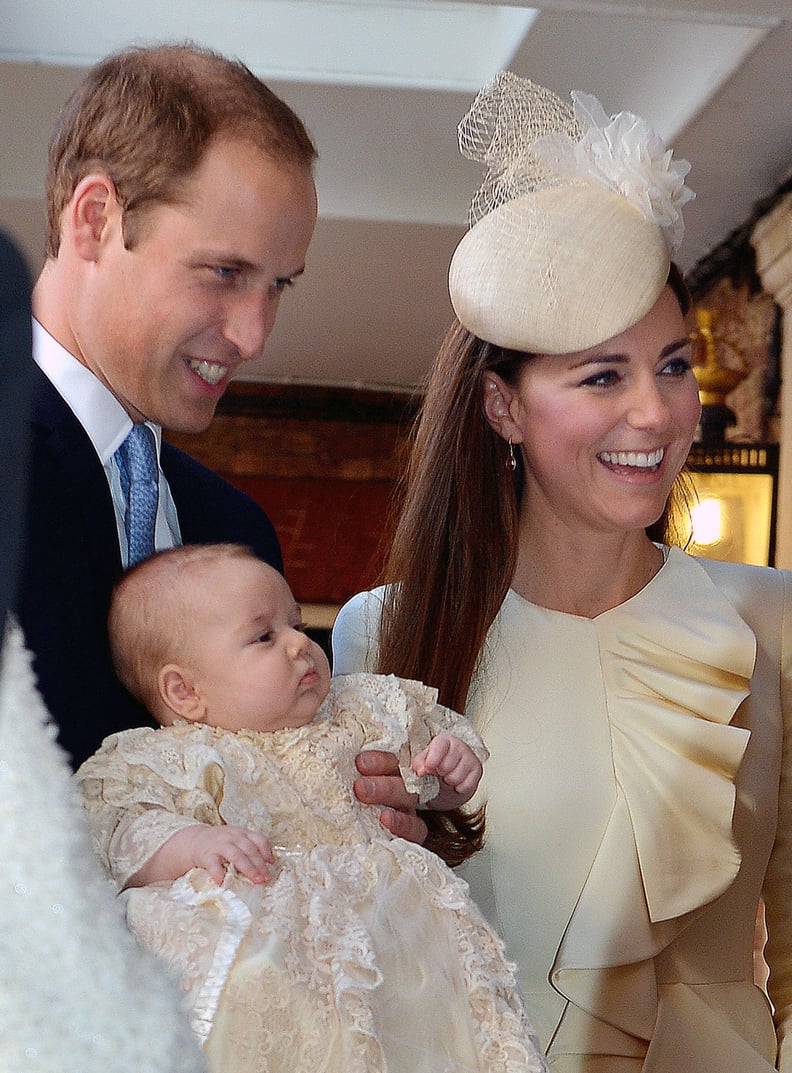 Christening Cream
In 2013, Kate threw on a filly cream dress to match George's christening gown.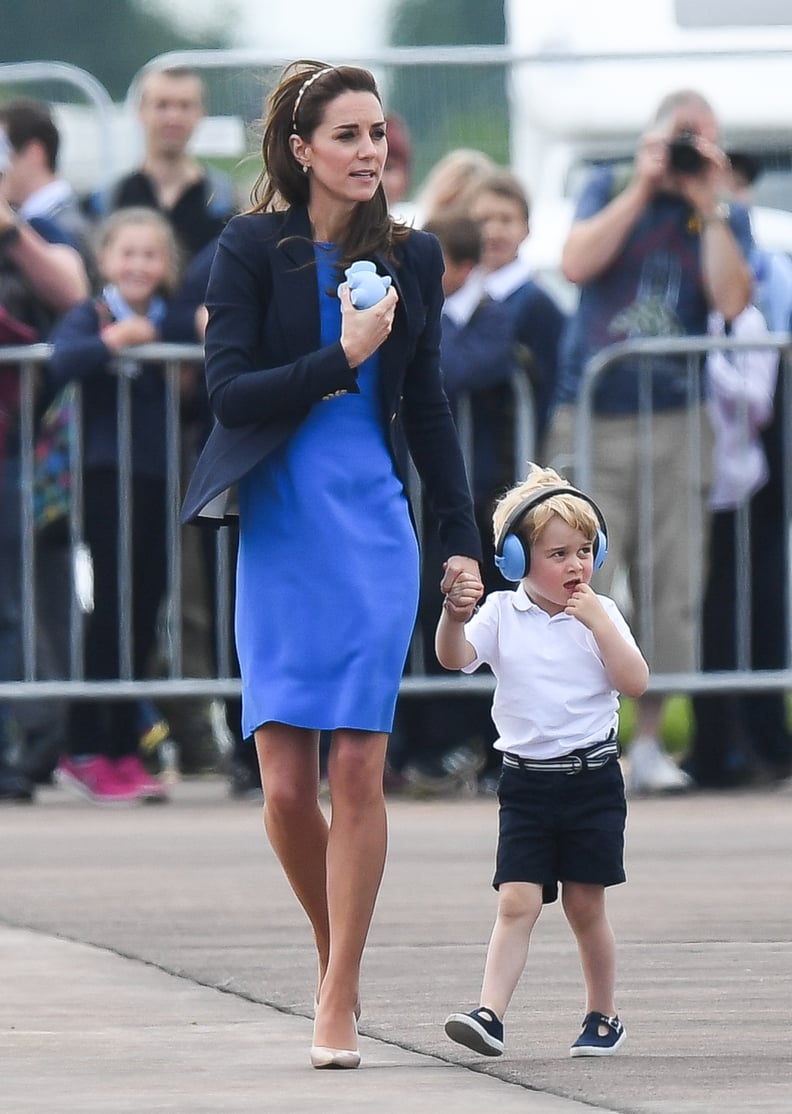 Shades of Blue
In various shades of blue and with matching navy pieces, Kate and George looked effortlessly coordinated at an air strip — even George's noise-canceling headphones were on theme.
Baby in Baby Pink
Princess Charlotte's baby pink dress matched the blush detailing of Kate's hat at the Trooping of the Colour parade in 2016 to celebrate the queen's 90th birthday.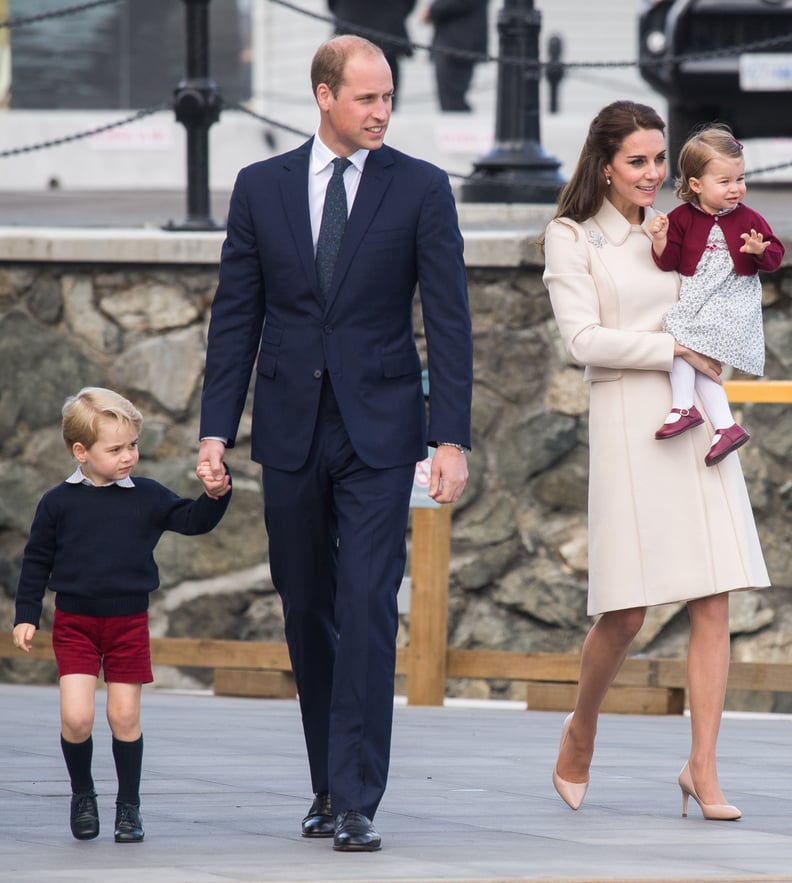 Navy, Maroon, and Cream Coordination
Although the royal family is wearing a few different colors here, there's no denying that they look damn good and coordinated as hell in their navy, maroon, and cream outfits.