Taking the kids to the pool — whether it's in your backyard or across town — can be overwhelming. To keep a day at the pool relaxing and fun for both you and the little ones, we've rounded up nine clever hacks that are sure to make pool days a breeze.
Related:
01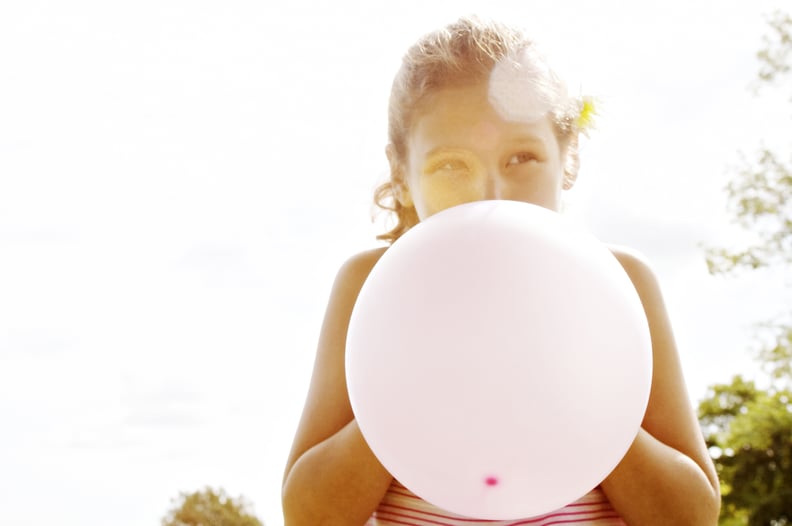 Bring a balloon in your pool bag.
If your little one gets clogged ears from swimming, plug their nose for them and have them attempt to blow up the balloon. Works like a charm.
02
Use a blow dryer.
If you have to inflate a kiddie pool or beach ball, use a blow dryer on the cool setting — not hot! — to fill it to capacity in minutes (without passing out due to lack of oxygen).
03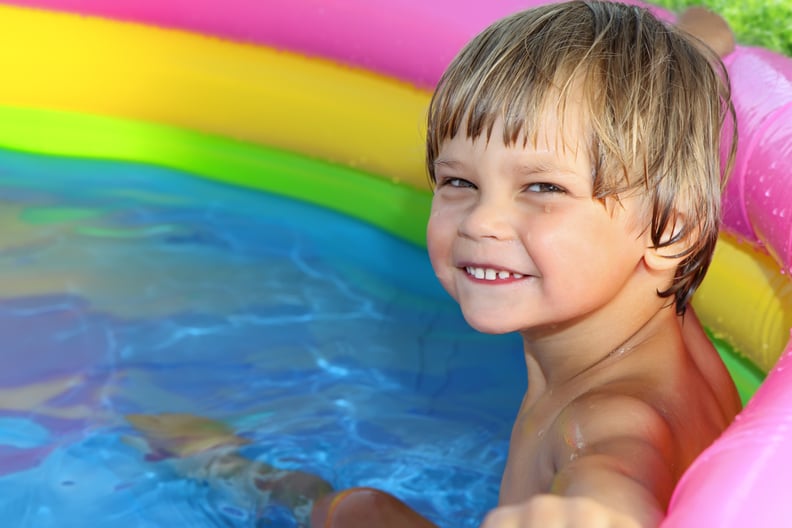 Preserve the kiddie pool overnight.
If you're stepping away from the kiddie pool for a while or leaving it full overnight, cover it using a fitted sheet so that the water stays clean and bug-free.
04
Empty the toddler pool efficiently with a length of hose.
Instead of trying to tip over the heavy pool and risk breaking it, use a small amount of hose and a little bit of science to drain the pool efficiently. (See the step-by-step guide.)
05
Create a pool noodle cooler.
For the ever-thirsty kid — or the mama who wants to enjoy her beverage but is needed for playtime in the shallow end — create a pool noodle cooler by looping string through the noodles and wrapping them around a plastic container filled with ice.
06 Put a bottle of aloe in the drinks cooler.
Despite our best efforts, sunburns happen — cool the burn from the get-go (instead of waiting until you get home) with a bottle of aloe gel that can sit in the cooler with the juice boxes and sandwiches.
07
Fill water balloons with a condiment bottle.
Instead of wrapping (and breaking) water balloons on the hose or a sink head, little ones can help you fill them with a condiment bottle. Fill up the bottle, slide the balloon opening over the top, and pinch the opening shut while your kid squeezes the bottle. Easy!
08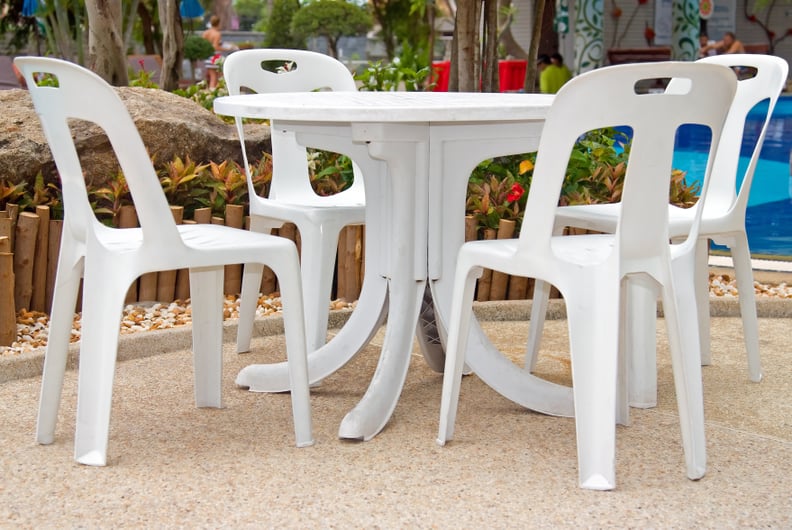 Cut the legs off old plastic chairs to make poolside chairs.
If you want to sit on the side of the pool to watch the kids, cutting the legs off classic plastic chairs and placing the seat on the floor next to the pool allows you to dangle your feet in the water with the comfort of a seat back.
09
Put your phone in a plastic bag.
The touchscreen still works through the bag, but you don't have to worry about sneak-attack kiddo hugs getting water all over your phone.