Princess Eugenie Says She's Raising Son to Be an Activist
Princess Eugenie Has Already Begun Teaching Her Toddler About Climate Change — Here's How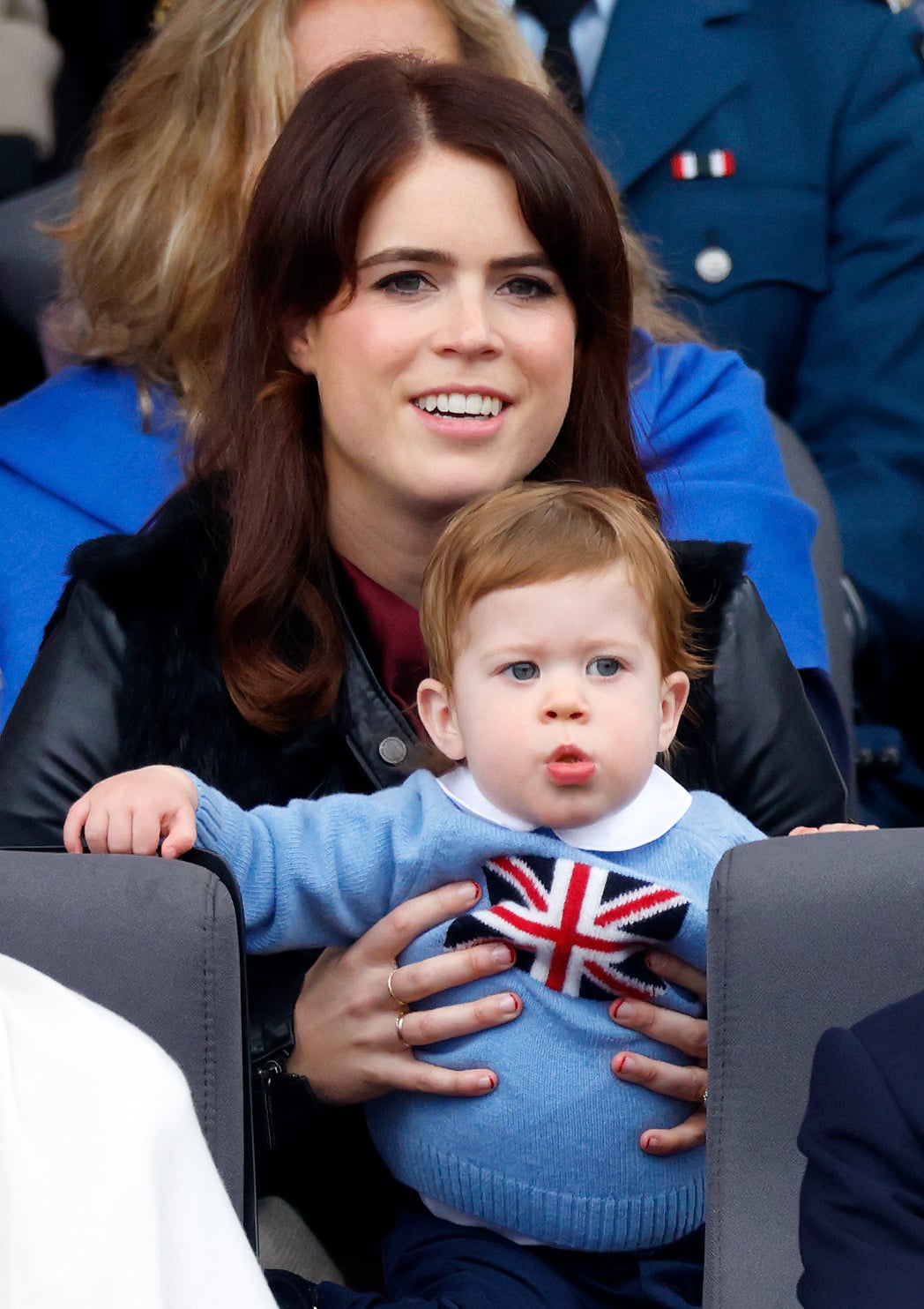 It's never too early to start being an activist. Princess Eugenie has taken gentle parenting to a new level — or at the very least, gentle to the planet. Now pregnant with her second child, she's decided to prioritize teaching her toddler about climate change.
During an interview with Reuters at the World Economic Forum in Davos, Switzerland, last week, Eugenie chatted about parenting her son, August Philip Hawke, who turns 2 in February. "My son's going to be an activist from 2 years old, which is in a couple of days. So, he, everything is for them," Eugenie said, according to the Daily Mail.
"I talked to Peter Thomson, the U.N. Special Envoy for Oceans, and all he says to me is that I do this for my grandchildren. And that's the same," she continued. "Every decision we now make has to be for whether August, what he's going to be able to look at and do and how he's going to live his life."
After becoming a parent, she says, her outlook on life changed completely. "I think also as a mother, you all of a sudden, totally you change, your hormones change, everything changes."
Eugenie isn't the first royal to pivot to climate activist. She joins her uncle King Charles III and cousins Prince William and Harry in advocating for change. And that starts at home, especially because she wants August to learn about the importance as well. "At home, we have no plastic, we try to as much as possible have no plastic and I'm trying to teach him that. But it's a battle," Eugenie added, per the Daily Mail.
The princess has made efforts in recent years to raise awareness of the connection between climate change and modern slavery. "There are 49 million people estimated in slavery today, and we know that when the climate is vulnerable, the most vulnerable people are affected by it," she told Reuters. "And we're going to see that more and more, each time there's a crisis happening, that people are going to be vulnerable and taken into difficult situations. So climate goes hand in hand with it, really."
After announcing that she and husband Jack Brooksbank are expecting their second child this summer — the 13th in the line of succession to the British throne — she tries to remain optimistic for the future, despite the uphill battle. "I'd like to be glass half-full — my mum calls it just glass full — I'd rather be that way, but sometimes, the facts and the figures and sometimes having the dinners do give you that sort of sense of frustration and doom and gloom," she said. "But I almost think we need it to do more."