I Don't Know What New Parent Needs to Hear This, but You Will Sleep Again! These Products Will Be Your Saving Grace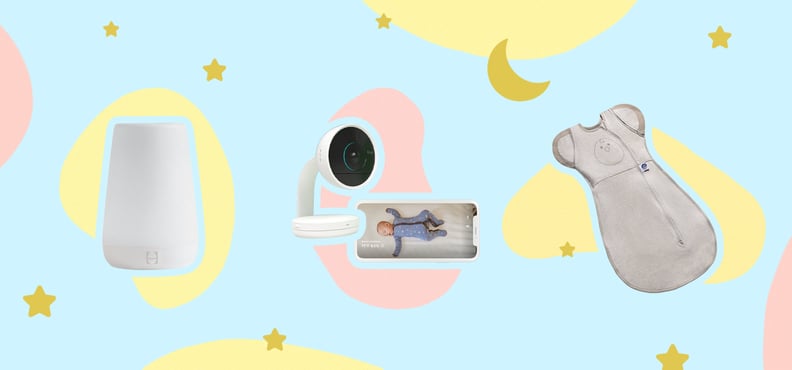 Every editorial product is independently selected by our editors. If you buy something through our links, we may earn commission.
"Sleep while the baby sleeps" is common advice given to new parents. But what if your baby's sleep schedule is not only unpredictable and fragmented but sometimes nonexistent? It can certainly feel that way to sleep-deprived parents. A fragmented sleep routine results in tired, irritable parents (and baby), causes you to forget things, and increases your risk of depression. That's why a better night's sleep isn't just important for your baby's health and development — it's important for the whole family.
Thankfully, there is hope out there for new parents, and creating a sleep routine for your newborn baby doesn't have to be a complicated or impossible process. The key is to track your baby's sleep habits and patterns to learn how to effectively apply those insights into crafting your baby's routine. But first, there are a few products you might want to invest in to make the whole process simpler and easier for your sleep-deprived brains.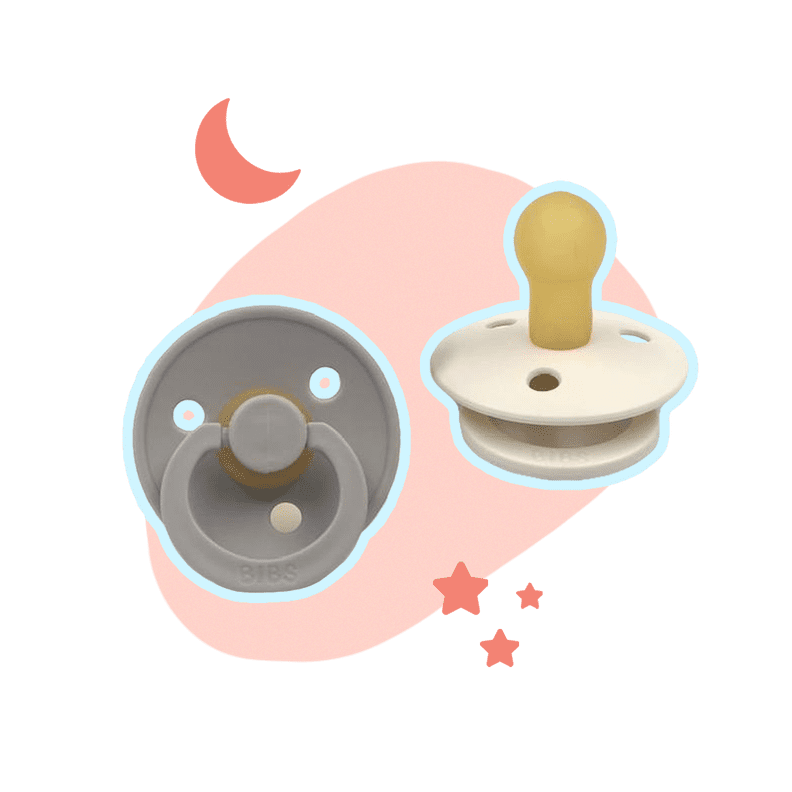 A Pacifier
There is a lot of debate over the use of a pacifier ($15), but for the sake of sleep, it gets a big thumbs up! According to the Mayo Clinic, sucking on a pacifier at naptime and bedtime might reduce the risk of SIDS while keeping your baby content and calm. If you're worried about breastfeeding, wait to offer a pacifier until your baby is 3 to 4 weeks old and you've settled into your nursing routine. As your baby gets older, and they learn to replace the pacifier by themselves at night, it will actually teach them to self-sooth and go back to sleep on their own.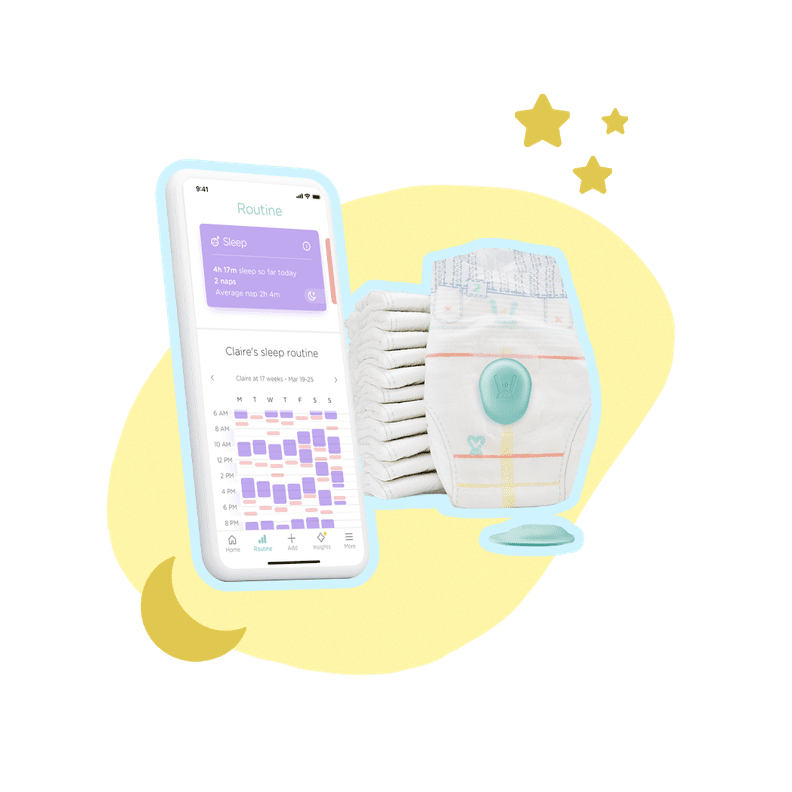 The Lumi by Pampers Sleep Kit
You've probably heard how tracking your baby's diapers, sleeping, and eating those first few weeks is key to developing your baby's routine, but what they don't tell you is how hard it is to keep track when you can't even remember the last time you slept for more than three hours in a row. Enter the Lumi by Pampers Sleep Kit ($99). The sensor attaches to the outside of your baby's diaper for 24/7 tracking. Most sleep systems require that you use their monitor. But you can buy the Lumi Sleep Kit (which includes a month of diapers) for $99 — no monitor required—making it one of the most affordable sleep insight systems on the market.
Plus, the corresponding app will not only tell you the last time you changed your baby's diaper and whether or not it's currently wet, but it will chart your baby's sleep and share customized insights and tips based on your baby's habits to help you build a routine that promotes better sleep for the whole family. Ie. It's a sleep coach in your pocket!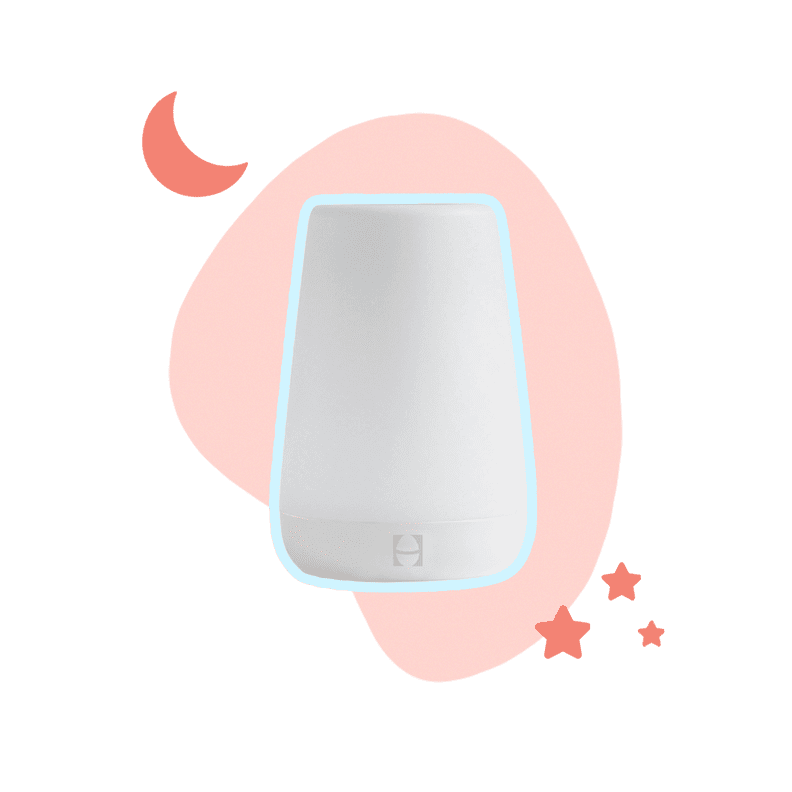 A Programmable Sound Machine
When set at the "white noise" setting, a sound machine can create a soothing, womb-like environment for a new baby, which not only stops crying but promotes better sleep for baby (and parent). A few pointers: first, sound machines should be played at the decibel level of a shower (around 65 dB) all night long to reduce night wakings. Second, it's worth investing in a sound machine you can control remotely ($60). Being able to control the sound level from you phone means you can turn it up louder while baby is crying and restless without having to disrupt their sleep more by entering their room.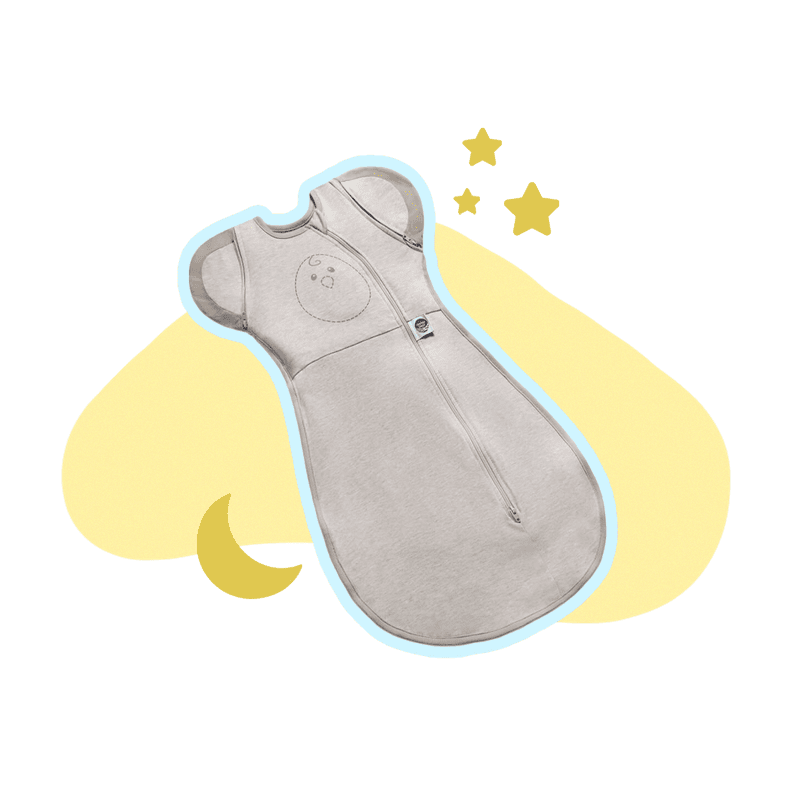 A Transitional Sleep Sack
Swaddling your new baby mimics the snug feeling they experienced in the womb for an all-over calming effect. It also prevents the newborn startle reflex from waking them up. But the problem with traditional swaddle blankets is that unless done tightly and correctly, they can easily come loose in the middle of the night as your little one squirms and moves in their sleep. So in addition to promoting a healthy sleep routine, you also want to ensure your baby's sleep environment is safe. That's where a 2-in-1 swaddle ($45) comes in. Designed to adapt to every sleep style and provide continuous comfort as baby grows, it not only will keep baby snug and comfortable but warm.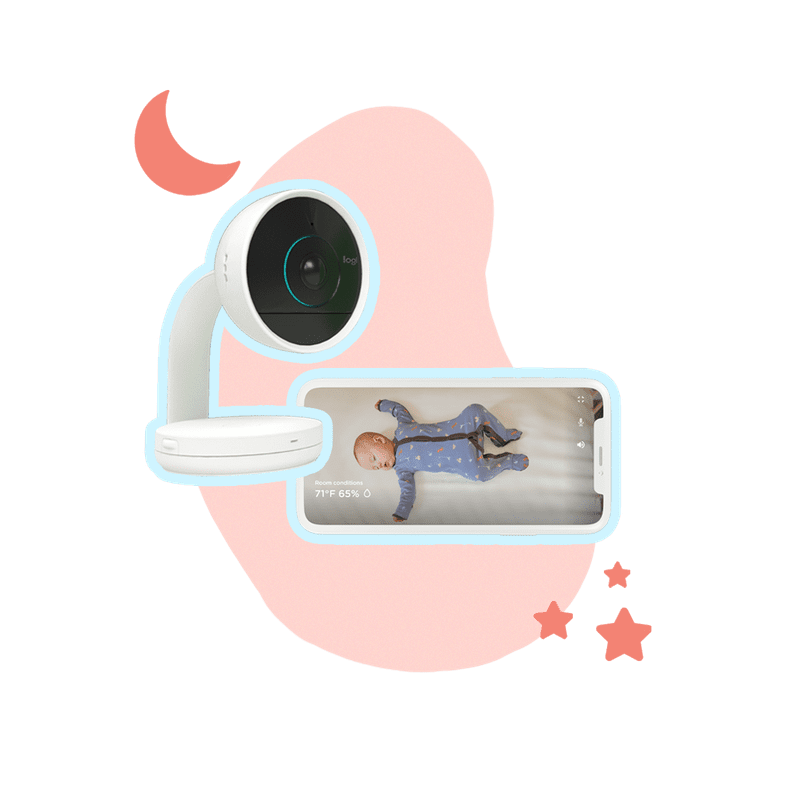 The Smart Baby Monitor
Picture this: it's 3 o'clock in the morning and your baby starts to fuss in their crib. Instead of wracking your brain to remember how long ago you fed them or when was the last time you changed their diaper, all you have to do is to glance at your baby monitor to remind you. That's what you get with the Lumi by Pampers Ultimate Baby Monitor Bundle ($279), the smart baby monitor + sleep kit in one bundle has everything you've been searching for and more. Not only does it share your baby's latest activity at a glance, allows you to track diaper changes and sleep habits easily, but the picture quality can not be beat — even when you zoom in, the image remains crystal clear. And if you're just in the market for an amazing quality monitor? You can purchase the Smart Baby Monitor ($199) on its own, too!