This Sweet Birthday Party Is Perfect For Any Kiddo Who Loves Rainbows and Hearts
Kim Stoegbauer of The TomKat Studio has thrown some of our favorite kid parties ever (remember her mermaid-themed fifth birthday party for her daughter, Kate?). For Kate's sixth birthday, she celebrated the milestone with a party that was all about her two favorite things: rainbows and hearts!
"In our house, birthday parties are always a big deal, and our kids love to talk about their party themes well in advance," Kim said. "Kate and I started talking about all of the things she loves; she loves to draw and color, and typically her drawings always include a rainbow and hearts. When I mentioned a rainbow-heart party, she was so excited!" Kim incorporated the theme throughout the outdoor party (beautifully photographed by Rennai of ten 22 studio) with sweet treats, including an amazing cake featuring rainbows inside and out, balloons, clever rainbow-colored drinks, and pool-perfect decor. With back-to-back parties this cute, we can't wait to see what Kate will do for her seventh birthday!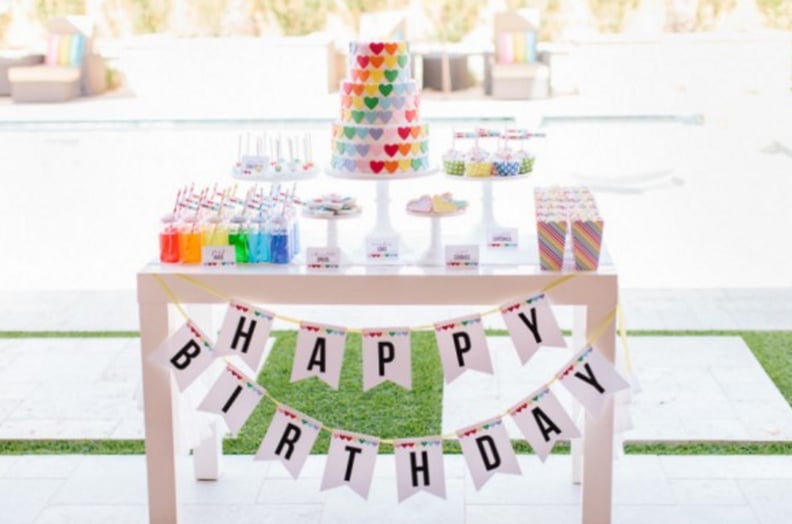 Rainbow Display
"I was really busy with projects at the time of Kate's party, so I didn't get to do all of the fun DIY party craft ideas that I had hoped, but I was able to create a new printable collection for the theme and incorporated cute cupcake flags, straws flags, a 'happy birthday' banner, and other cute details," Kim says.
Check out Kim's rainbow-heart printable collection here.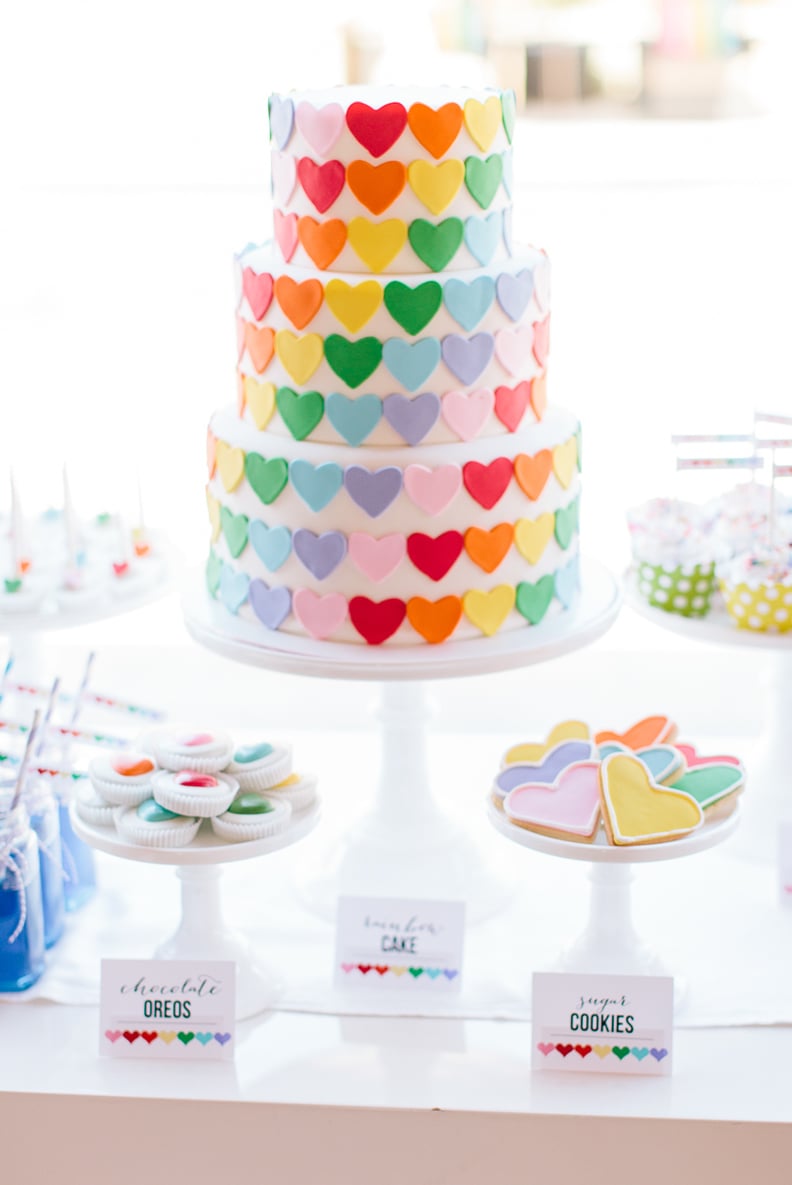 Cute Cake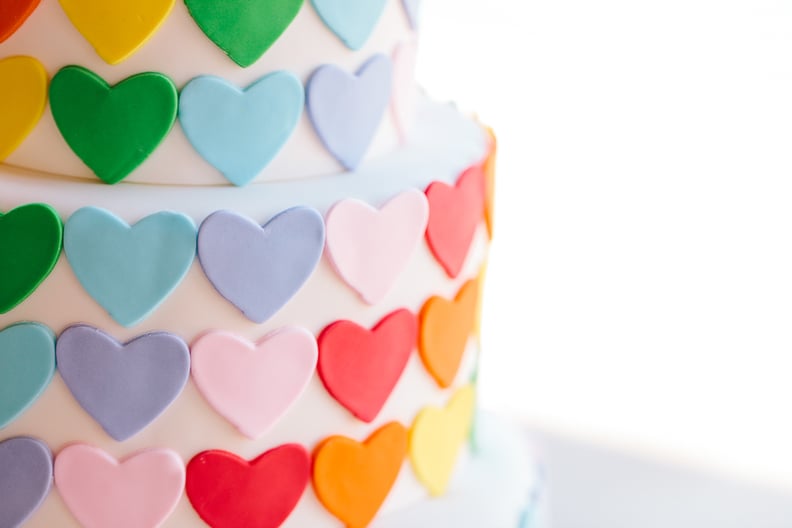 Rainbow Love
A closer look at the rainbow fondant hearts on the outside of the cake created by Bonnie at Inspired Occasions.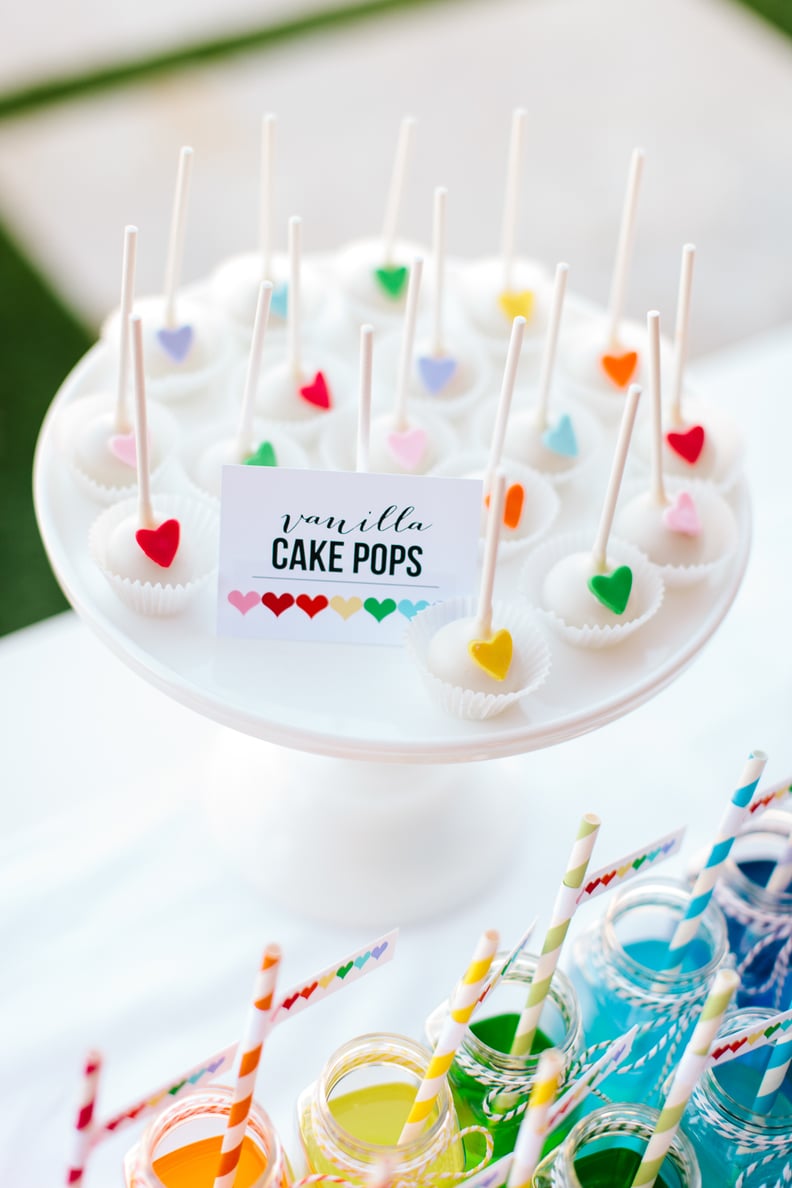 Cake Pops
"Bonnie at Inspired Occasions also made heart sugar cookies and vanilla cake pops with minihearts that were delicious!" Kim says.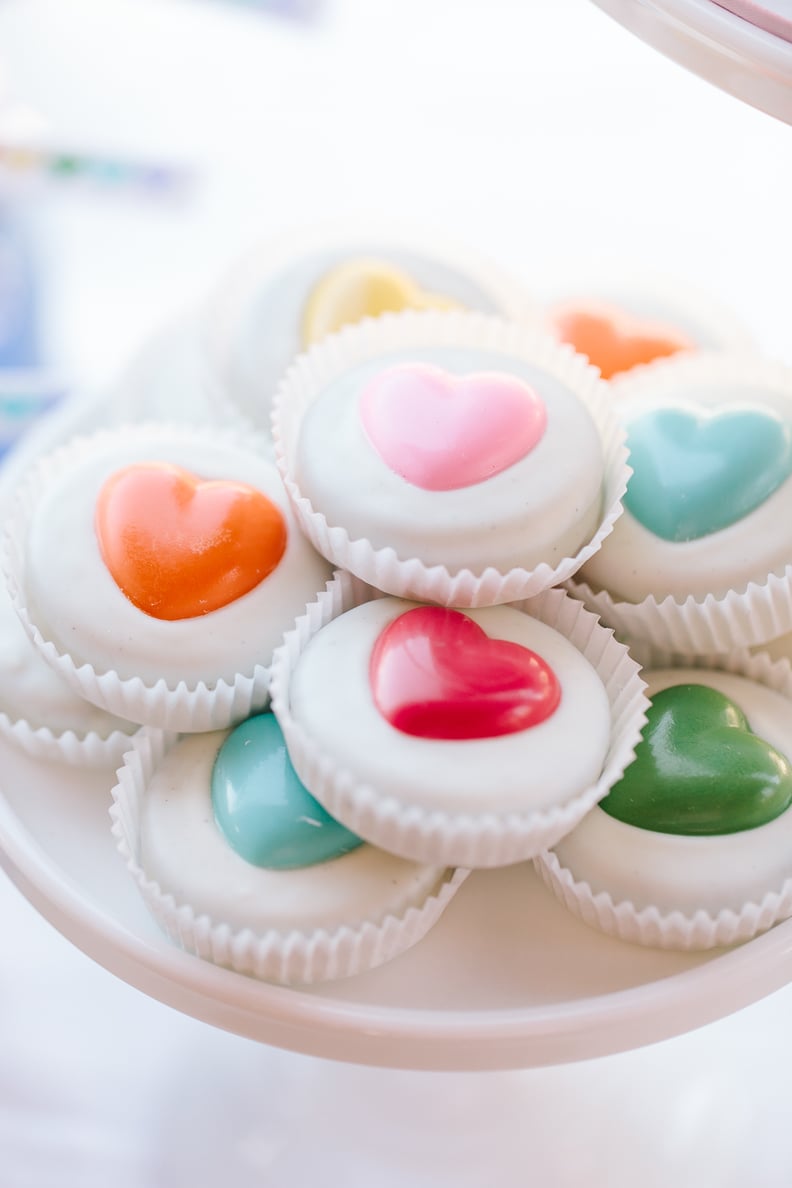 Chocolate-Covered Oreos
"Sweeties by Kim sent adorable white-chocolate-covered Oreos with three-dimensional hearts (my favorite treat, always!)," Kim says.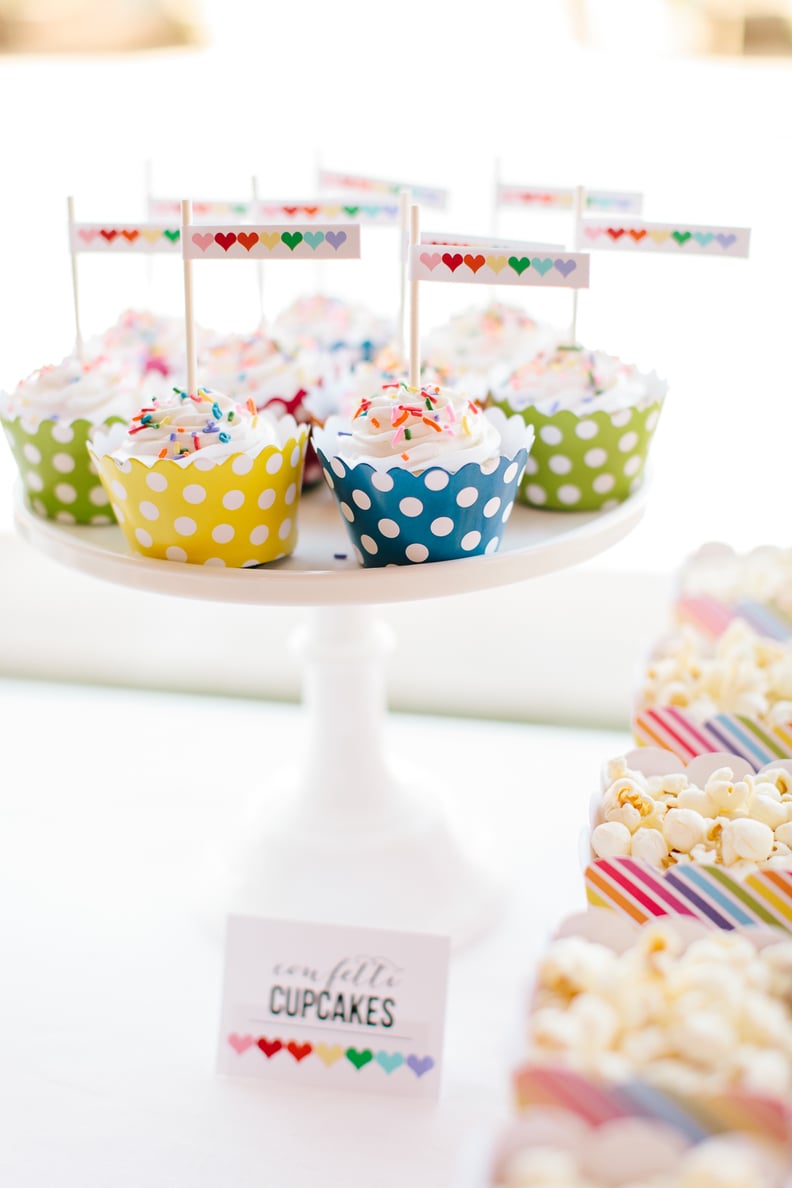 Cupcakes
"I made confetti cupcakes topped with rainbow sprinkles," Kim says.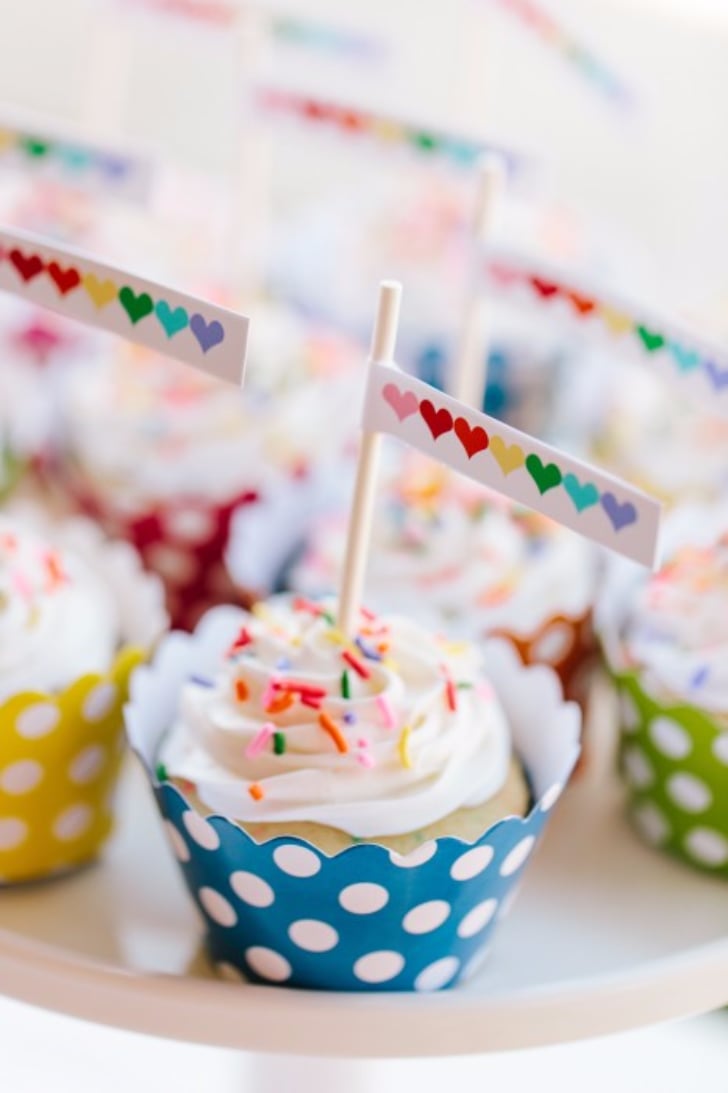 Rainbow Sprinkles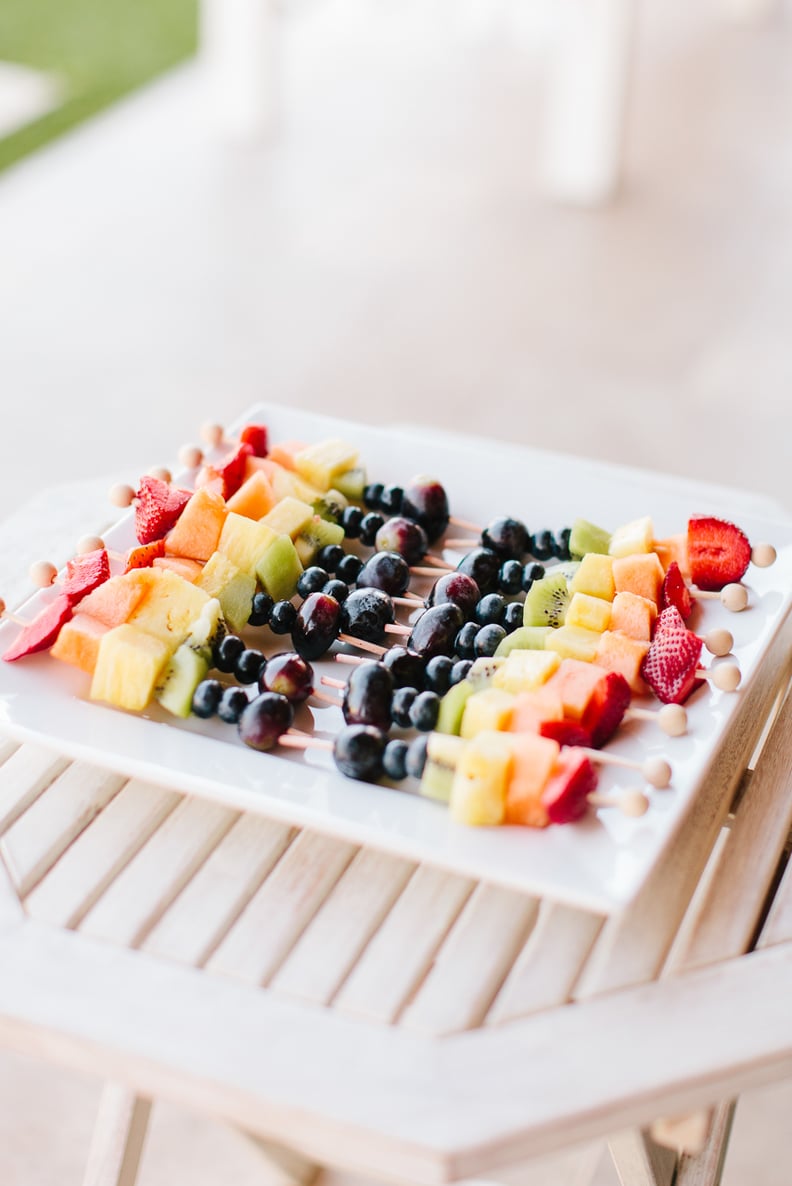 Rainbow Fruit Kabobs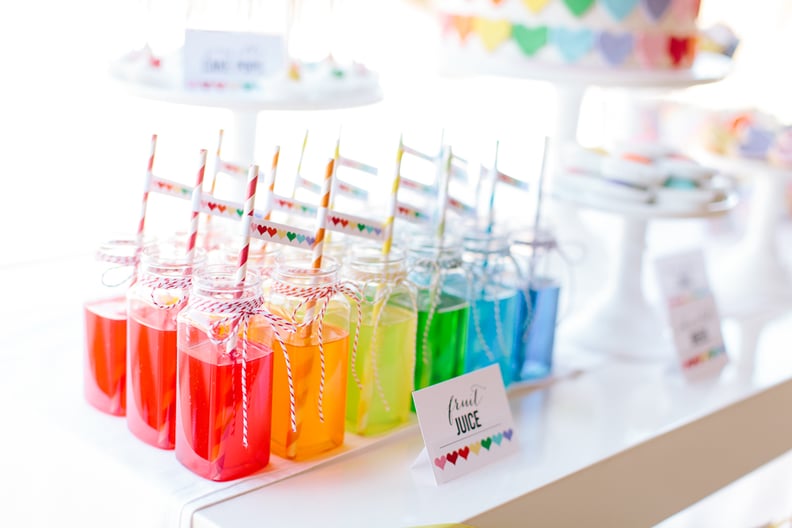 Rainbow Drinks
"The french square plastic bottles filled with various colors of Gatorade were a hit with the kids!" Kim says.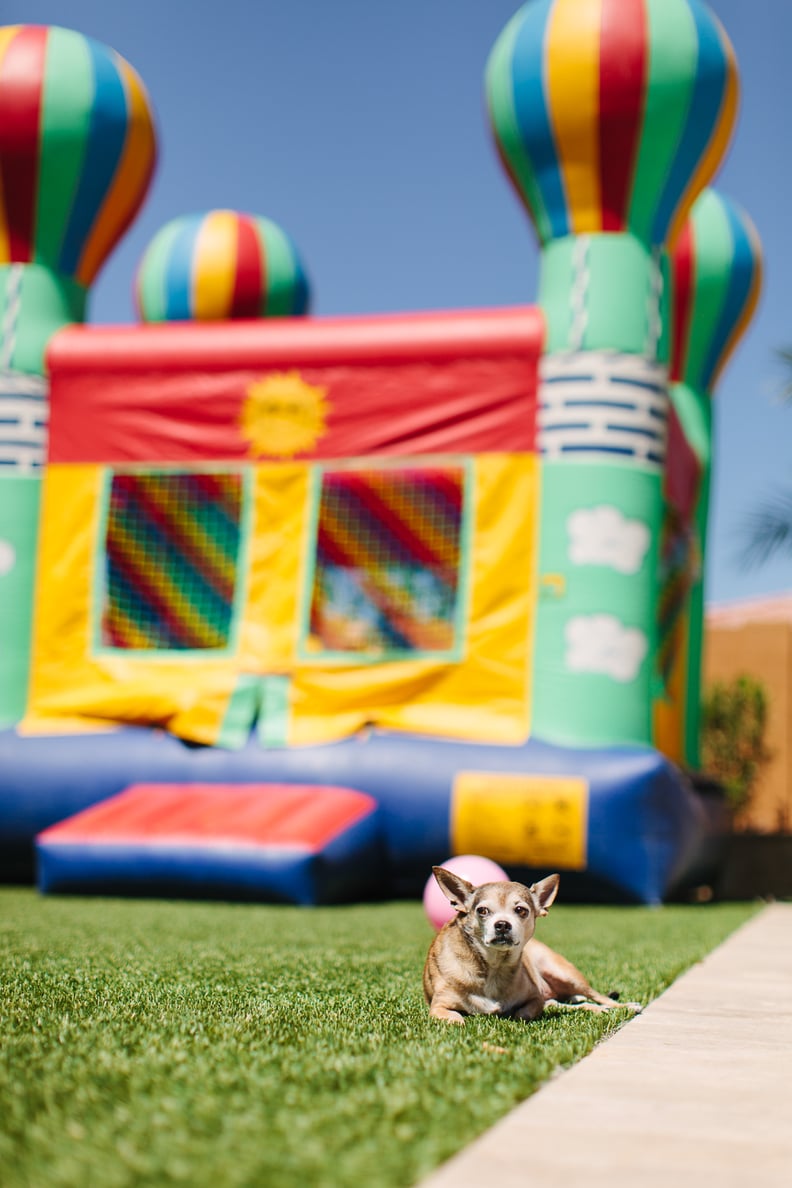 Bounce House
"It was just getting warm enough to swim, so the kids had a blast going back and forth from the pool to the bounce house! So much fun!" Kim says.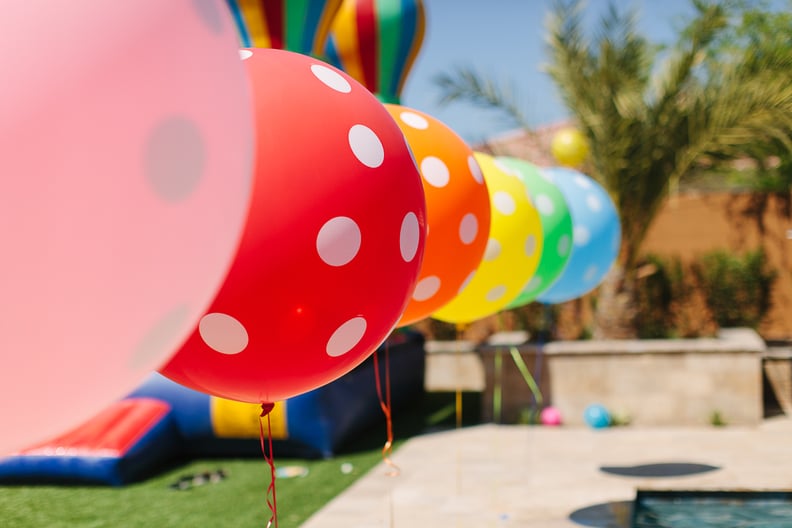 Polka-Dot Balloons
Rainbow-colored, polka-dot balloons from The TomKat Studio's shop. "When Kate went out to the backyard right before the party started and saw the huge bounce house and colorful decorations, she squealed with excitement," Kim says. "What could be better than creating beautiful memories for our children, celebrating their birthdays?"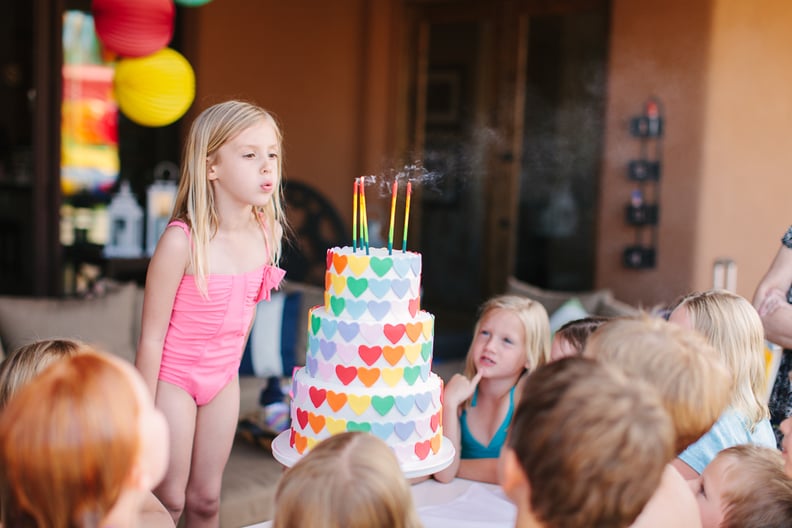 Happy Sixth Birthday!
Kate blew out the candles on her gorgeous rainbow heart cake.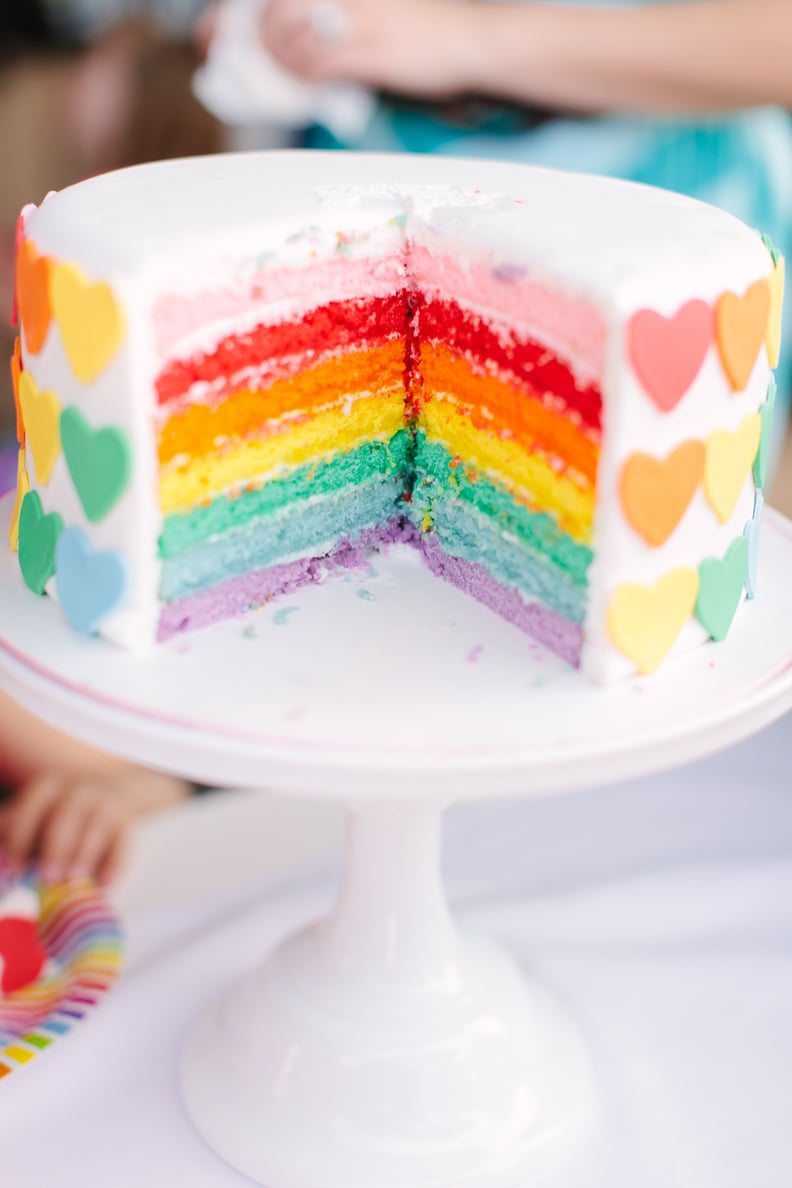 Rainbow Reveal
"I had Bonnie at Inspired Occasions do the inside of the cake in rainbow layers, and the kids went crazy over it!" Kim says.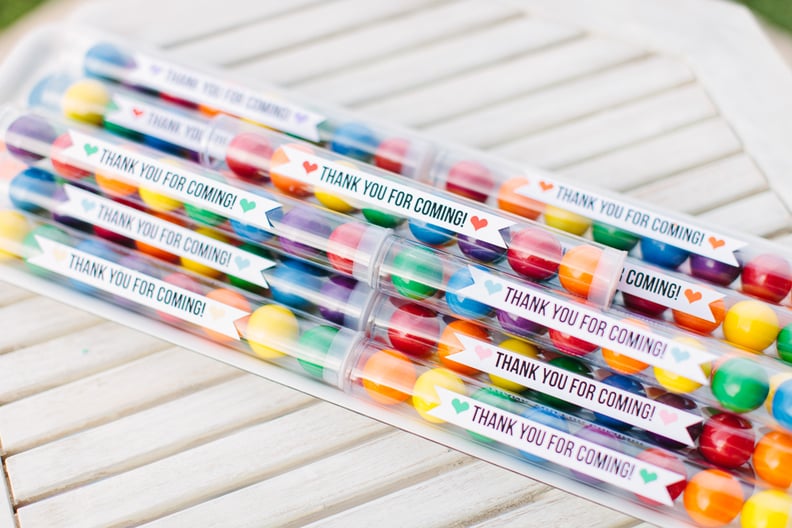 Favors