Restaurant Rewards Parents For Well-Behaved Child, and Parents Rejoice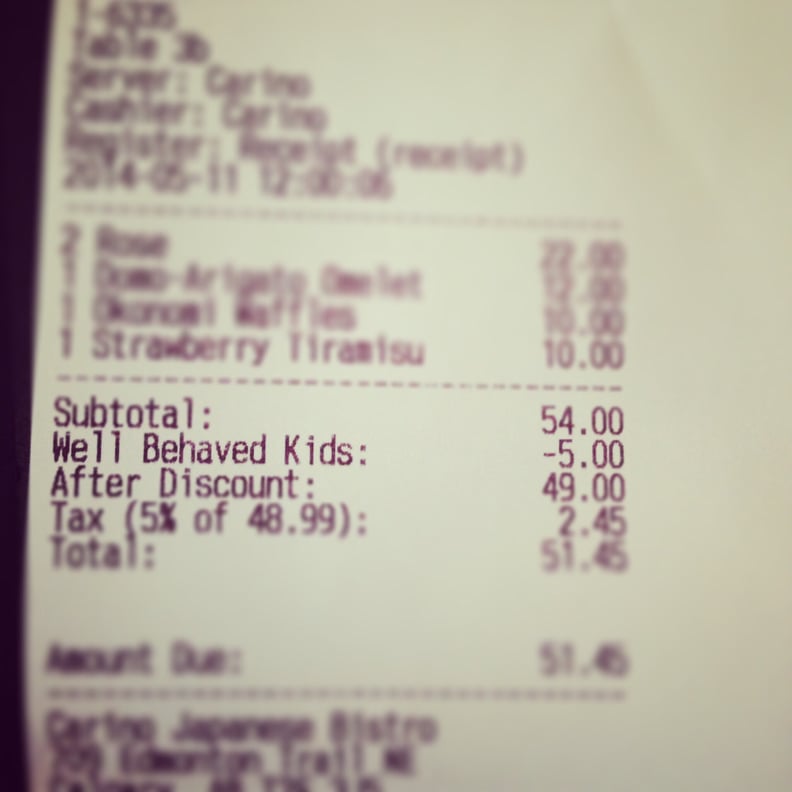 One of the most difficult tasks families face is dining out with kids. Even if the restaurant has high chairs, crayons, and a children's menu, we worry about being on the receiving end of dirty looks from fellow diners if our tot makes the slightest squeal. So when Daley and Alicia Welsh decided to bring their toddler to a non-kid-friendly restaurant for Mother's Day, they tried to be as considerate as possible. This meant bringing their own high chair, making sure their daughter, Evie, wasn't too loud, and cleaning up after her messes. Not only did these efforts earn them smiles from fellow diners, but it also earned them a $5 discount on their dinner.
"We never expected it," Daley told The Huffington Post. "With Evie being our first child and hitting her first year, it felt like getting an A on your parenting report card."
To see how other restaurants have rewarded well-behaved children, read the full story on Huffington Post. Source: Reddit user looseONtheGoose