Ryan Gosling Opens Up About Spending Time With His Kids
Ryan Gosling and Eva Mendes's Kids Have Been Testing the Couple's Acting Skills During the Pandemic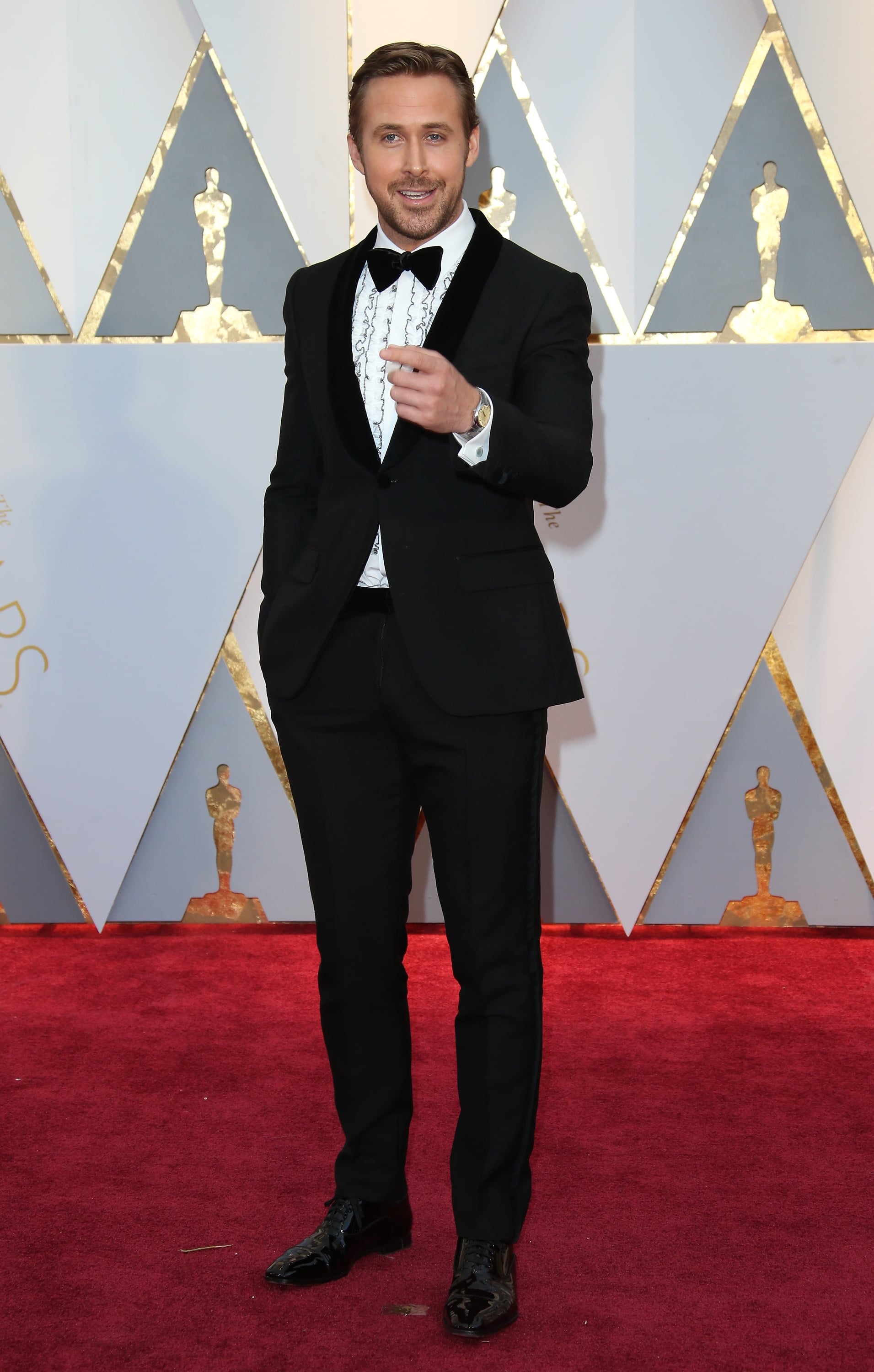 Some children like to watch reruns of their favorite cartoons, but Ryan Gosling and Eva Mendes's kids prefer live entertainment. In addition to having full control of the family's TV set, it sounds like 7-year-old Esmeralda and 5-year-old Amada also hold casting calls, direct, and request regular "business" lunches with their two favorite actors, Mom and Dad. During a recent interview with GQ, Ryan revealed that he and Eva have kept their daughters entertained throughout the pandemic by reading them bedtime stories — aka practicing their voice acting — and putting on performances for the girls.
"I keep my eye on the clock more than I used to."
"Our kids are young, so it was a tough time for them to be separated from other kids and not being able to see family and whatnot," Ryan said. "So, we did our best to entertain them. I think Eva and I did more acting in quarantine than we have in our whole careers." Are we talking skits? Reenactments of scenes from Baby Shark's Big Show? Full-blown rom-coms (with potty breaks)? It's unclear what genre the girls love most, but we're guessing silly voices and fantasy elements make Ryan and Eva's performances extra special.
While Ryan and Eva prefer to keep their children's lives as private as possible, the dad of two also added that being able to spend time with his daughters has changed the way he values his time. "On a personal level, I think about time more than I used to. I have two kids and they're growing up fast, he said. "So I keep my eye on the clock more than I used to."
Ryan added that, for his first Father's Day, Eva gave him a watch. "The brand doesn't matter. The symbol was what mattered. It meant, you're on the clock now," he said, highlighting the fact that becoming a parent has made him more appreciative of his time and adding that he looks forward to spending as much of it with his family as possible.