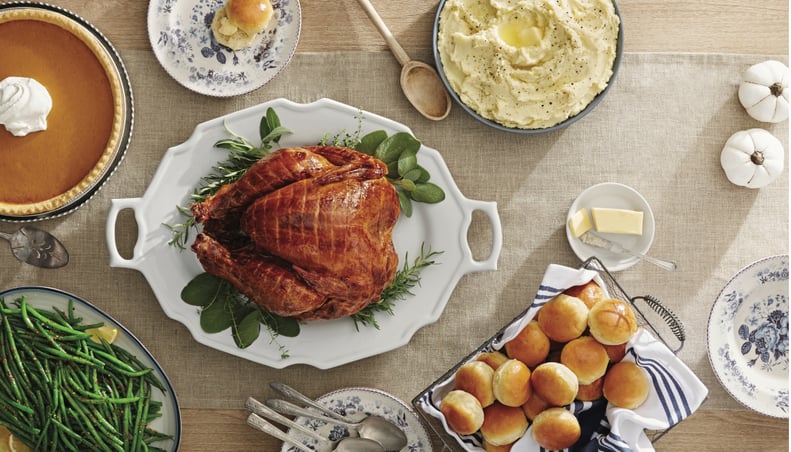 Sam's Club
Sam's Club
If you've signed up to host the entire family (and then some) this holiday season, you know it's a lot to take on. Not only are you on the hook for ensuring people have a good time, you have to set the table, prep the cocktails or drinks, and feed everyone. It's a lot of work, and it can end up costing you big bucks. But thanks to Sam's Club, it doesn't have to.
For just $49.70, the membership-only retailer is offering a mix-and-match Thanksgiving meal that can feed 16 people. Here's what comes with it:
Organic French Green Beans (Two at $5.48 each, total cost of $10.96)
Member's Mark 100 Percent Yukon Gold Mashed Potatoes ($5.98)
Member's Mark 12" Pumpkin Pie ($6.98)
Member's Mark Yeast Rolls ($5.98)
Member's Mark Hickory Smoked Whole Turkey — Fully Cooked ($19.80)
You can switch things out, too. So if you'd rather an apple pie instead of pumpkin pie, you can easily make that swap. What a steal!