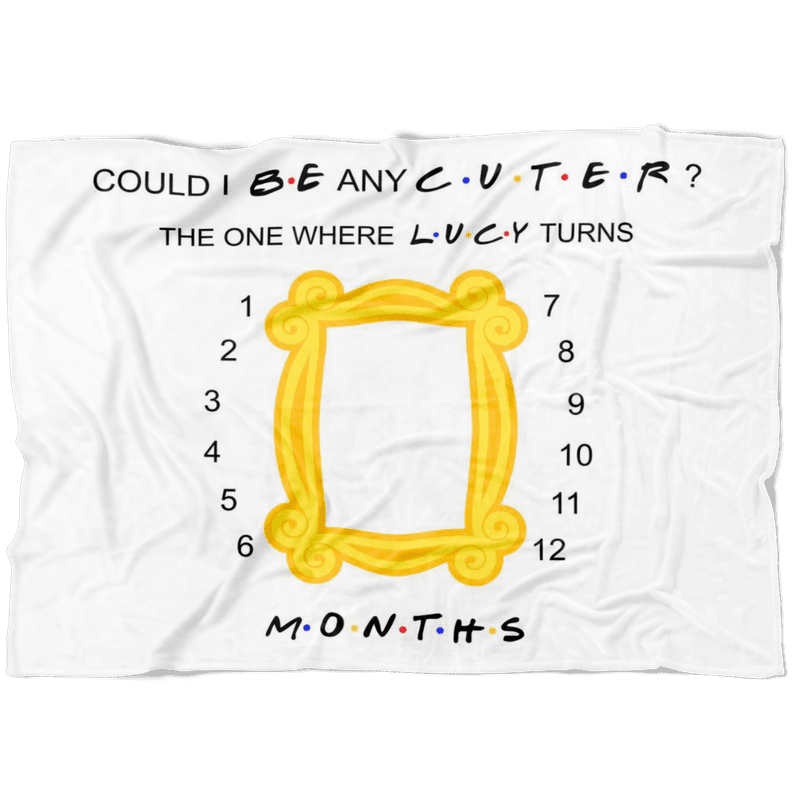 Good news for parents (and parents-to-be) who love Friends: there's a very easy, very fun way to incorporate your pop culture obsession into your baby's monthly pictures. BATZkids sells two limited-edition, customizable blankets inspired by the hit TV show, and I'm honestly pretty devastated that these didn't exist when my kids were newborns. I probably would've dressed my sons in tiny leather pants to channel my favorite Ross moment.
The cozy fleece blankets feature the yellow frame you'll recognize from the door on Rachel and Monica's apartment, plus a Chandler-esque quote: "Could I be any cuter?" Meanwhile, the child's name is displayed as part of a phrase inspired by the show's episode titles: "The One Where (Name) Turns . . ." Clever, right?
You can choose between two colors, purple and white, and the blankets are available in small, medium, and large sizes that vary in price from $44 to $80. Keep reading to shop the fun Friends blankets, which are perfect for the little Princess Consuela Banana Hammock in your life.
BATZkids Friends-Themed Milestone Blanket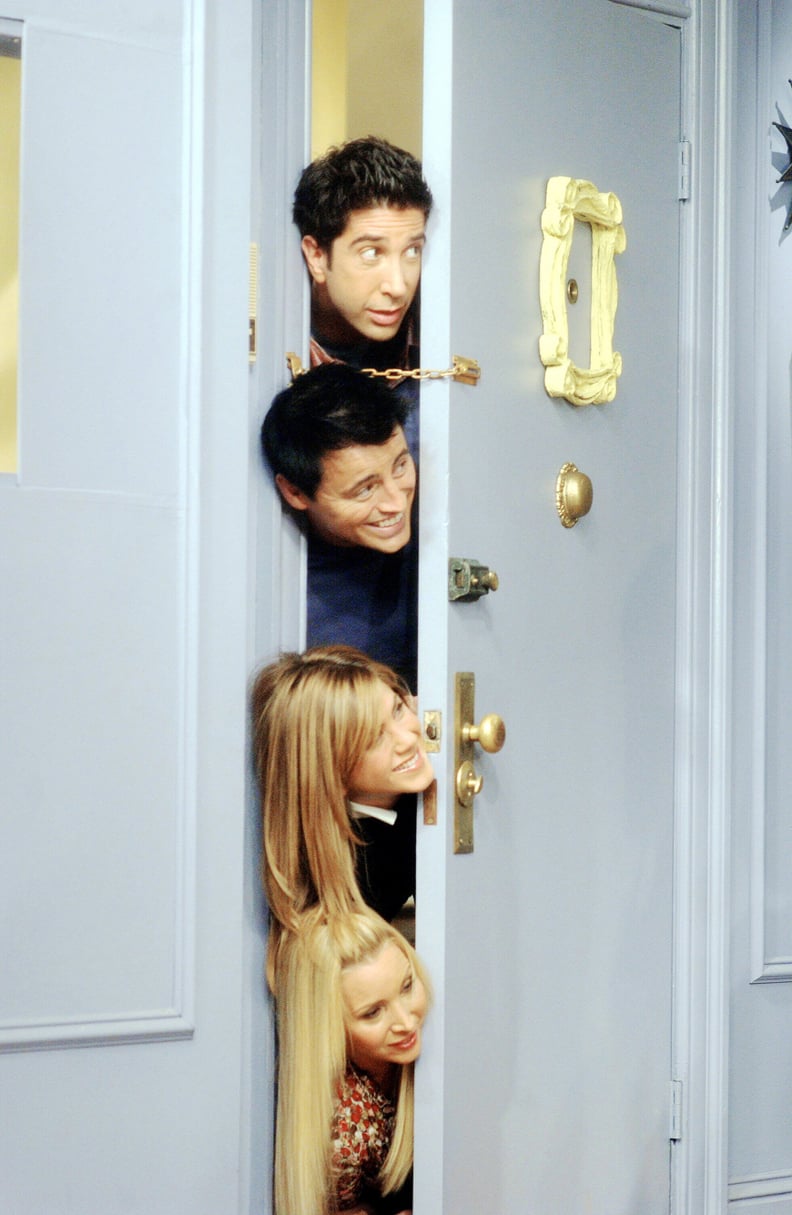 The Iconic Door in Friends
The blanket features the yellow frame that hangs on Rachel and Monica's apartment on Friends.