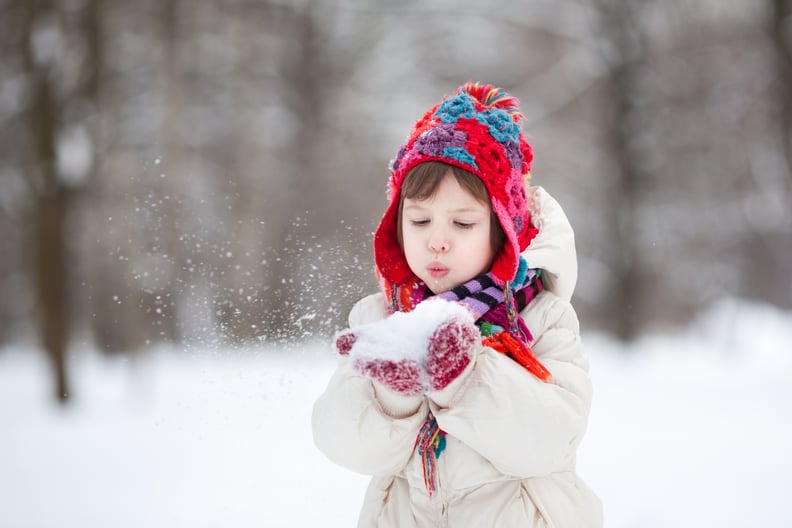 At the first sign of snow, adults immediately worry about shoveling, driving delays, and dry skin. But when kids hear about a potential Winter wonderland, they immediately think about all the fun possibilities. While sledding and snowball fights immediately come to mind, there are other ways for kids to enjoy the Winter weather. From festive crafts to tasty treats, check out all the fun things for you and your tot to do with snow.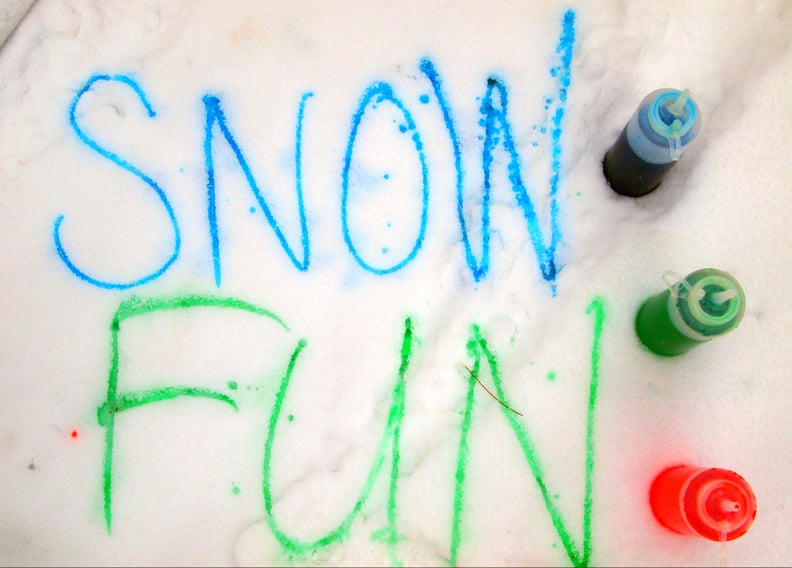 Outdoor Art Show
Use the backyard as a blank canvas for kids to create a masterpiece or two. Comfortably Domestic created a snow-friendly paint that will lead to hours of fun.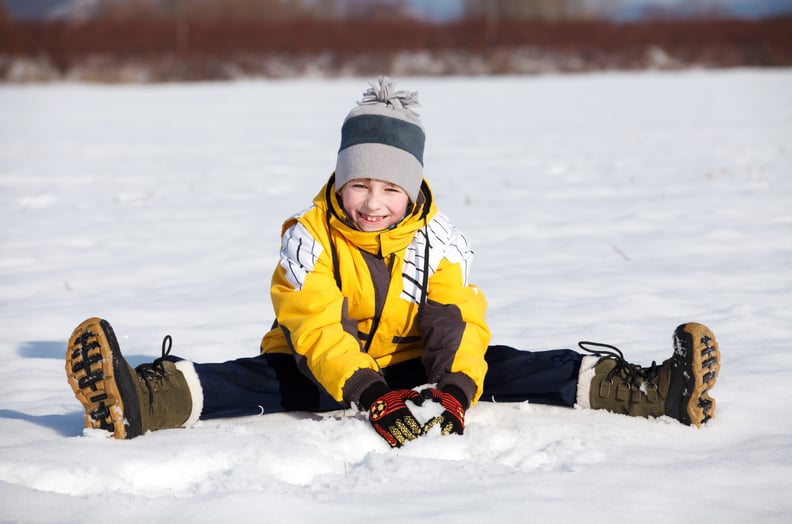 Tic-Tac-Snow
Use the ground as a game board. Draw a tic-tac-toe board, and use outdoor objects as the X's and O's. For another live-action game, make a checkers board, and use leaves or rocks as the pieces.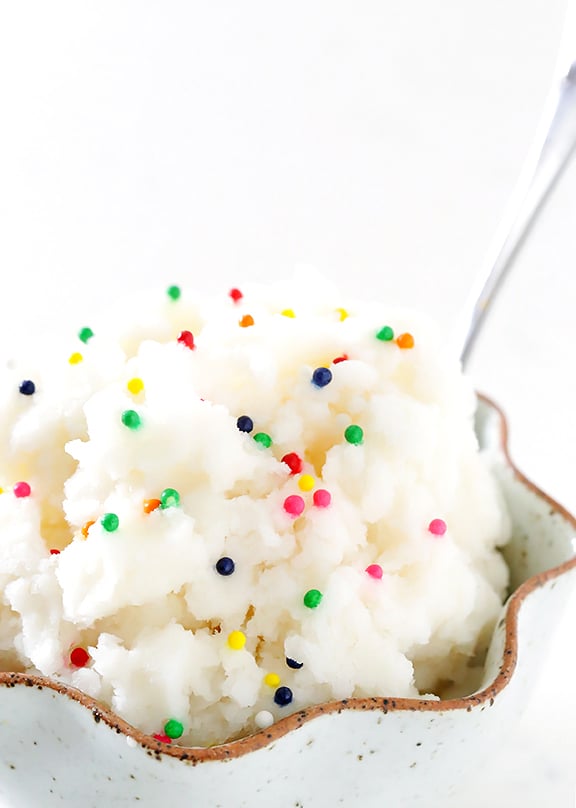 Ice Cream — Literally!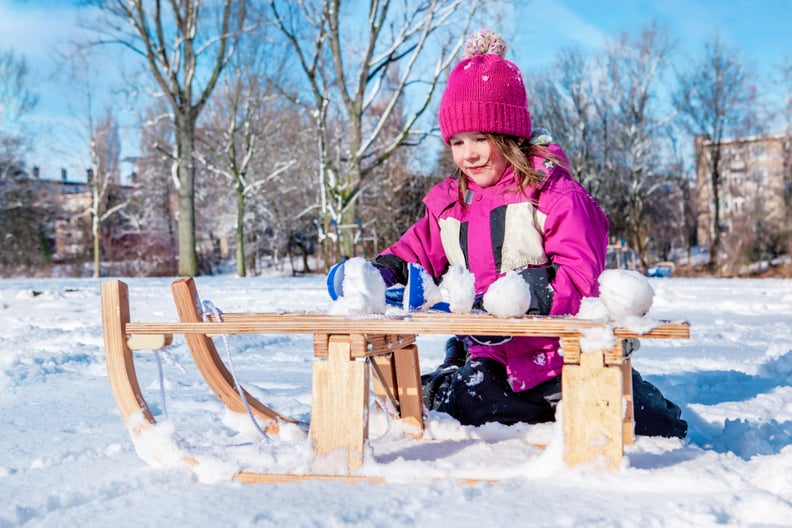 Snowball Toss
Snowball fights are fun, but there is always a chance that someone gets hurt. Instead, host a snowball toss competition, or turn a dartboard into a target for kids to throw snow at and earn points based on where they land.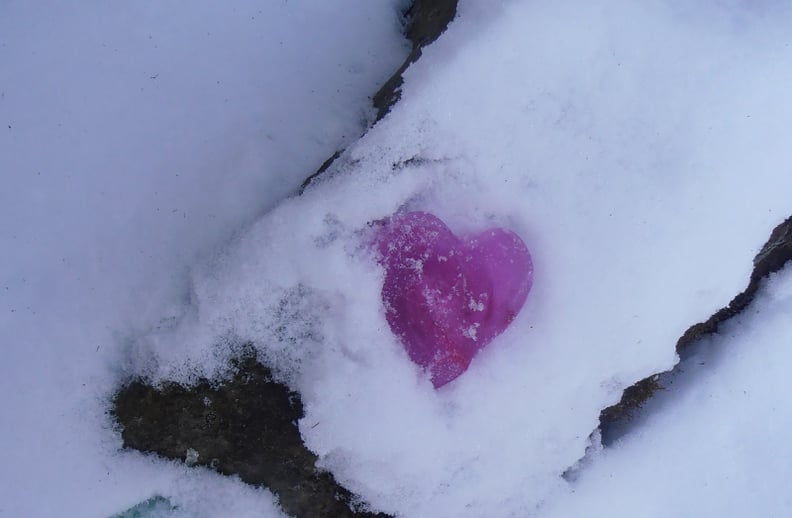 Snowy Scavenger Hunt
Random Handprints found that the white ground sets the scene for a great scavenger hunt. The night before a snowstorm, make colored ice cubes. The next day, hide them in the snow, and send the kids on a hunt to find their frozen treasures.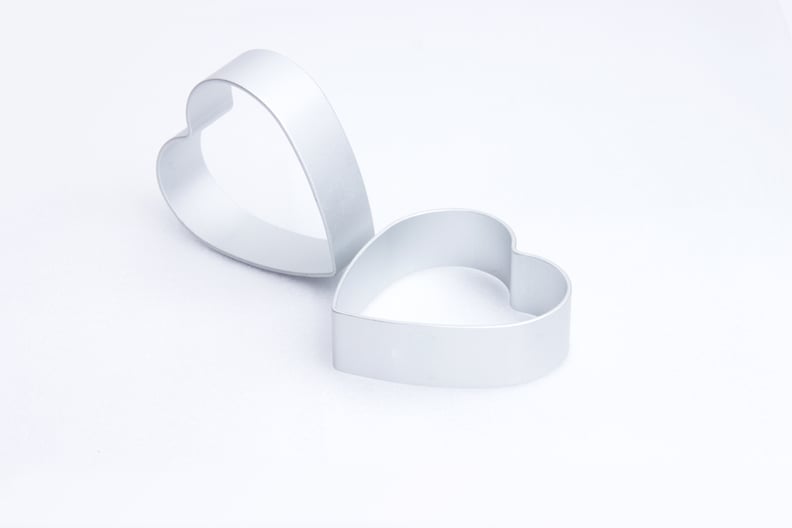 Cold Cookies
Channel their inner chef with an oven-free activity. Use cookie cutters to create shapes in the snow. To save their "treats," simply toss them into the freezer.
Pin the Smile on the Snowman
Take this typical snow-day activity to the next level. Have the kids create the snowman's smiles, eyes, and accessories while wearing a blindfold.