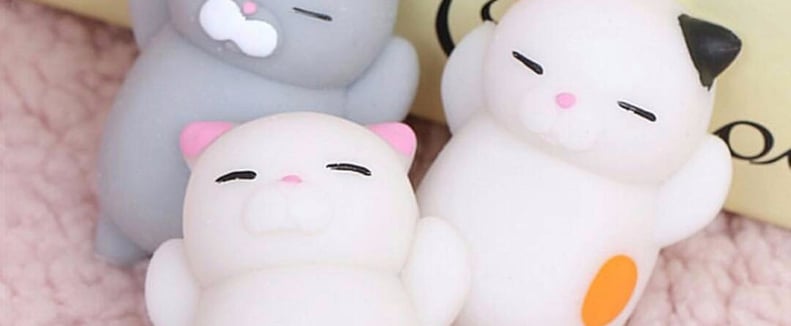 As POPSUGAR editors, we independently select and write about stuff we love and think you'll like too. If you buy a product we have recommended, we may receive affiliate commission, which in turn supports our work.
Spinning a piece of plastic between your fingers over and over again? I just don't get it. Squishing and stretching an adorable cat's little belly whenever I'm feeling stressed? That makes sense to me.
Forget fidget spinners, and embrace the mini animals you can squeeze whenever you're feeling anxious, or who you can glance at throughout the day if you just need something silly to give you a smile.
My coworker (who is well aware of my less-than-chill approach to life in addition to my obsession with cats) gifted me a mini animal squishy toy to help me manage my stress, and I have to say that pressing the tiny squishy tummy or looking over to see the little cat propped up on my desk is a small reminder to relax and breathe a little. Squeezing the toy is also just really, really satisfying. If you're not a cat person, don't worry! There are a variety of animals you can choose, including pigs, pandas, sheep, bunnies, and more. Here are some squishy animal stress relievers you can get from Amazon, and they're all very affordable.