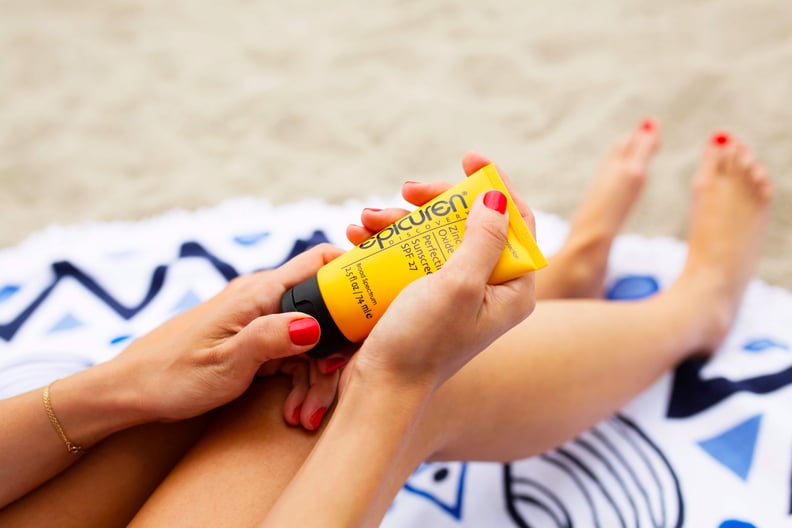 POPSUGAR Photography | Sheila Gim
POPSUGAR Photography | Sheila Gim
As POPSUGAR editors, we independently select and write about stuff we love and think you'll like too. If you buy a product we have recommended, we may receive affiliate commission, which in turn supports our work.
Between guides to the safest sunscreens for your kids and lists of scary ingredients to avoid, it can be hard to pick a sun-protecting product that is right for you and your family. Of course you don't want to lather your little ones in harmful chemicals, but you also need a sunscreen that you like enough to apply and reapply — which is the most important factor when it comes to sun safety!
And who better to look to for recommendations than moms themselves? We've already been there and done that with formulas that leave white streaks on skin or are greasy to apply. Which leaves us with the best selection of sunscreens that you'll actually want to use on your kids — and maybe even yourself!
01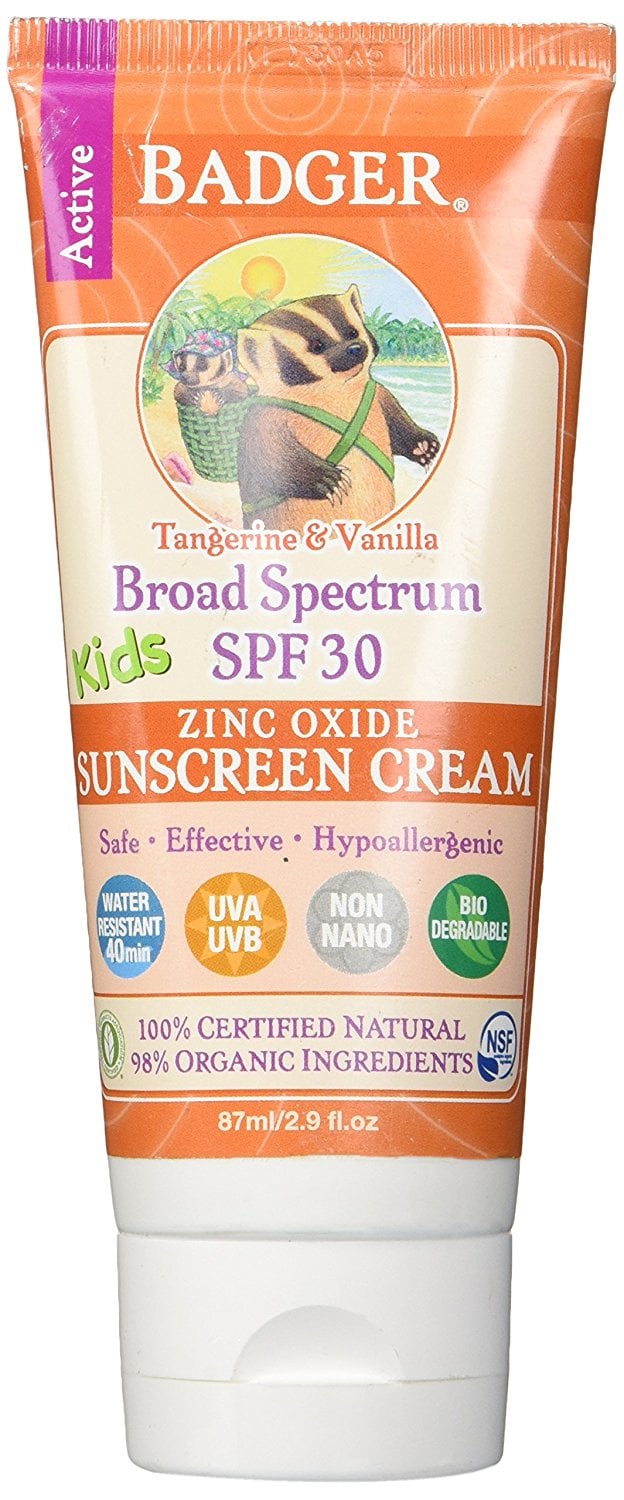 Badger Balm Kids Sunscreen Cream
"A lot of sunscreen products are either safe OR effective, but I'm a huge fan of Badger Balm's Kids Sunscreen ($14) because it's both. Not only is it sweat- and water-resistant, but it's also made of superclean, all-organic ingredients right in the USA. I like it so much, I'll actually slather it all over myself when I'm done applying it to my toddler." — Maggie Winterfeldt, editor of POPSUGAR Home, mom to Dashiell (2)
02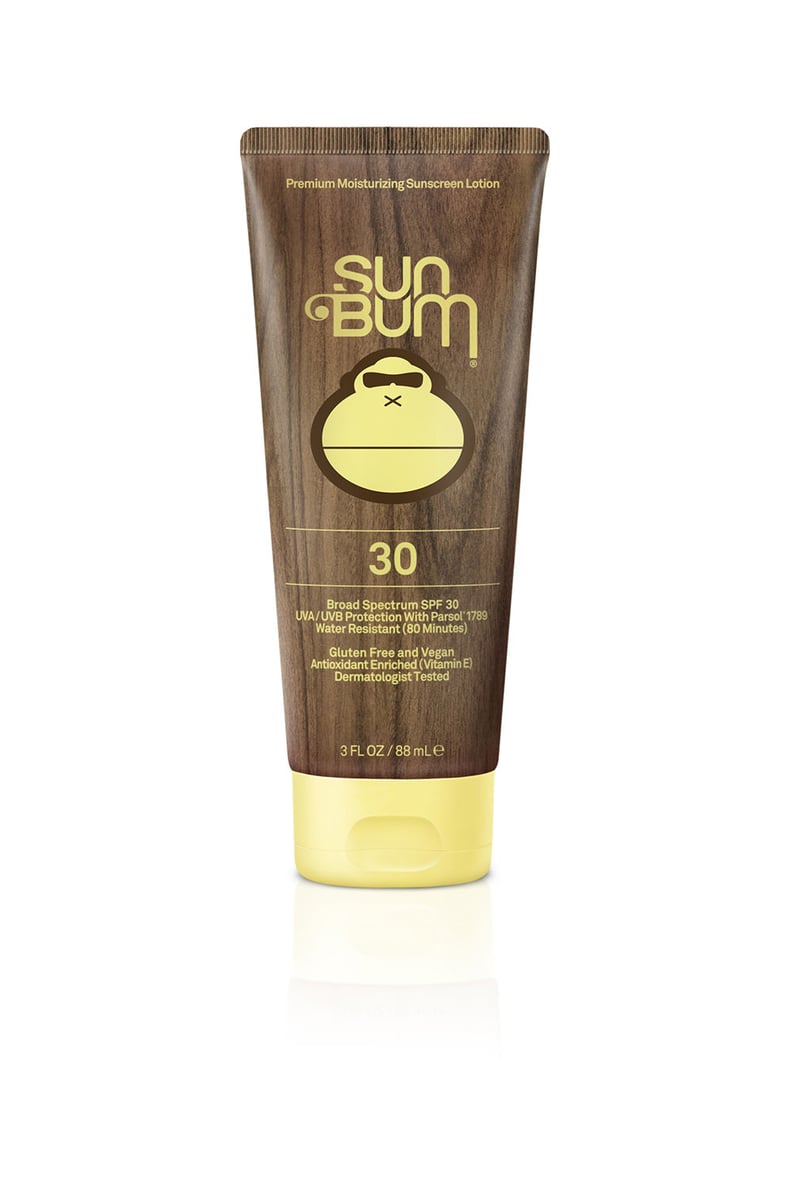 Sun Bum Original Sunscreen
"Last Summer I discovered Sun Bum sunscreen ($15) and quickly became addicted. I have a love-hate relationship with sunscreen — I know we need it, but I hate putting the chemicals on my kids' bodies, and they hate me applying the thick white lotions that leave them looking like ghosts. But this lotion goes on smoothly without any residual white goop on them. Plus, it smells great and seems to protect them very well — we escaped the Summer sunburn-free! My husband and I liked it so much we started using it too (and the lip protectors are also great!)." — Rebecca Gruber, VP of editorial partnerships, mom to Noah (11) and Zachary (7)
03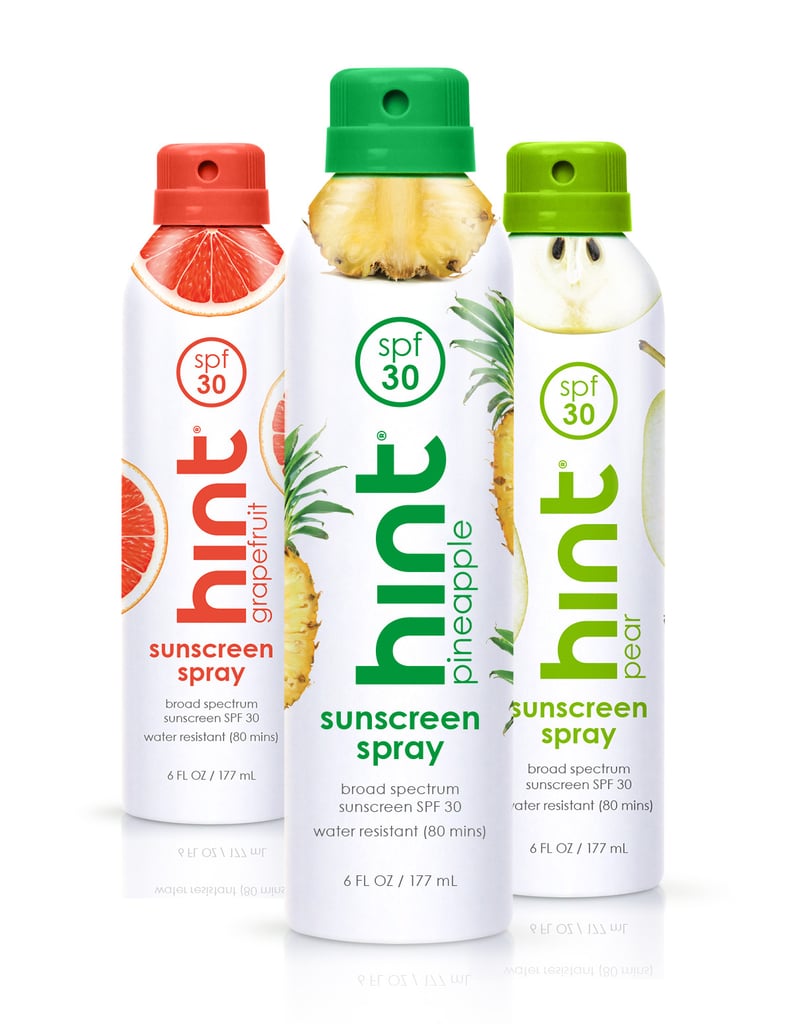 Hint Sunscreen
"I am currently obsessed with the Hint sunscreen ($24). It sprays clear and with a wide stream so it covers a lot, and it smells so good I want to eat it!" — Lisa Sugar, president and CEO, mom to Katie (11), Juliet (7), and Elle (4)
04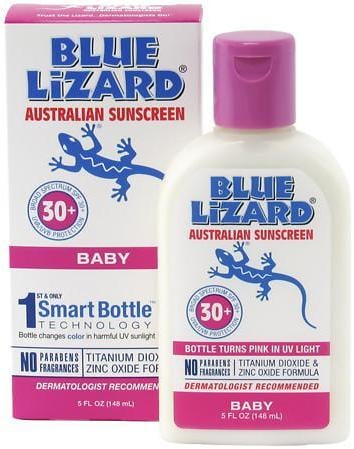 Blue Lizard Baby Australian Sunscreen
"This Blue Lizard Baby Sunscreen ($19) is paraben- and fragrance-free, it's in the top 20 of EWG's safest sunscreens for babies, and — added bonus — the bottle turns pink in the presence of harmful UV rays! Plus, it's sensitive enough for my daughter's eczema-prone skin." — Melissa Pinpin, director of influencer and editorial partnerships, mom to Kennedy (2)
05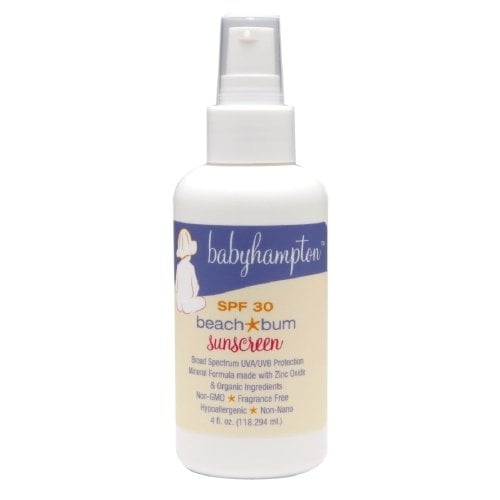 Baby Hampton Beach Bum Sunscreen
"I've tried so many sunscreens on my kids, and I keep going back to Babyhampton ($22) because it's thick enough that I know it's providing enough coverage but it absorbs so it doesn't leave white marks." — Lauren Turner, editorial operations director, mom to Pierce (4) and Spence (1 1/2)
06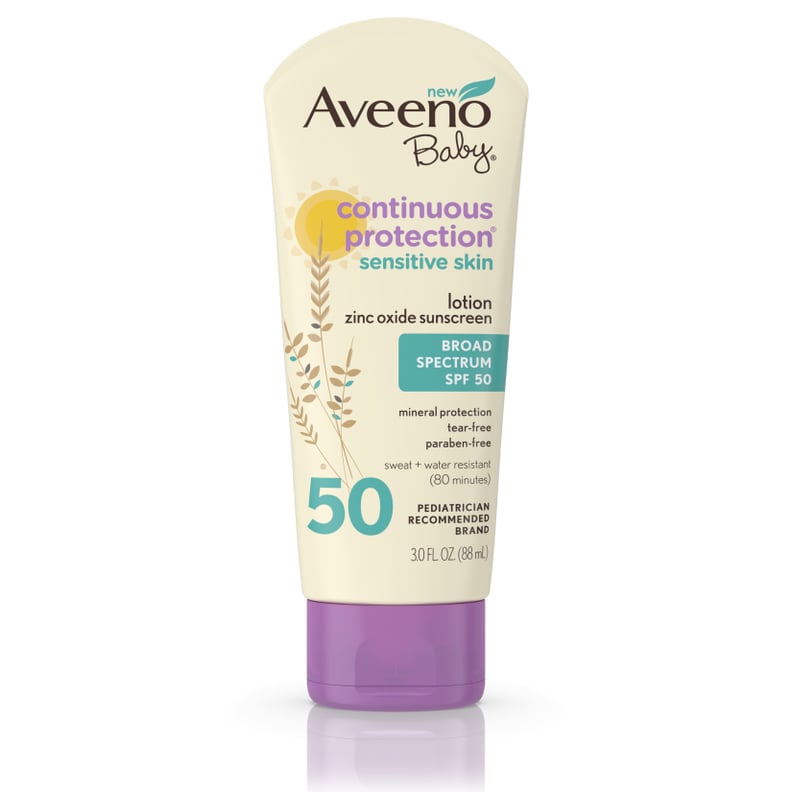 Aveeno Baby Sensitive Skin Sunscreen
"I've used Aveeno products on and off for years myself, so when I spent the first few years of my kiddo's life trying out different sunscreens, this Aveeno Baby sunscreen ($11) was among them. I find it to be way less greasy than other 'natural' competitors that seem to stay on their skin for days on end." — Kate Schweitzer, senior editor of POPSUGAR Moms, mom to Viola (2 1/2) and Mariam (4 months)
07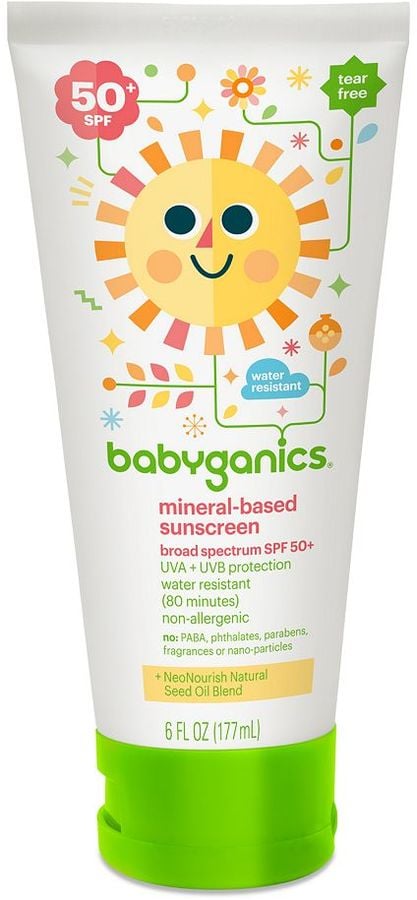 BabyGanics Moisturizing Sunscreen Lotion
"Before discovering BabyGanics ($11), I felt like all baby sunscreens went on so thick and were impossible to rub in. This one goes on so easily and offers great coverage." — Stacy Hersher, director of social and partnerships, mom to Noa (15 months)