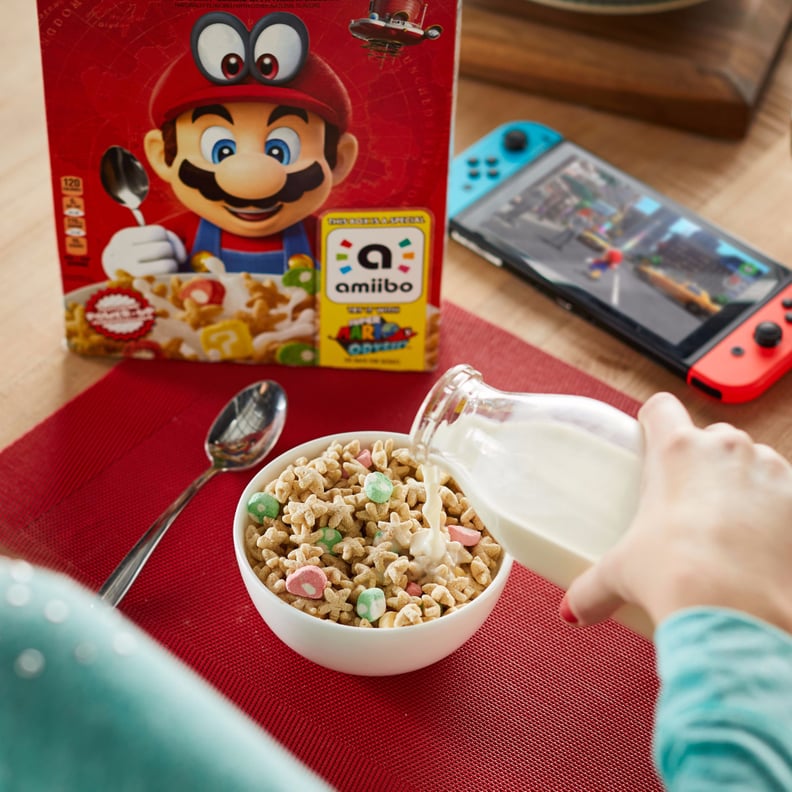 Nintendo | Kellogg's
Nintendo | Kellogg's
Hold on to your controllers, gamers! Nintendo and Kellogg's just collaborated to create the cereal of your nostalgic dreams (and your kids' very present ones!).
The limited-edition Super Mario Cereal features power-up elements from Super Mario Odyssey (but looks a heck of a lot like everyone's favorite marshmallow cereal, Lucky Charms) and is so much more than just a breakfast food. In fact, for those kids (and adults) playing Super Mario Odyssey, the cereal box acts as an amiibo. When the box is tapped with a Nintendo Switch, either gold coins or a heart will appear within the game.
"This powered-up partnership with Kellogg's is another exciting way for us to expand the Nintendo brand in unique and creative ways," said Tom Prata, Nintendo of America's senior vice president of strategic initiatives. "We are always looking for new opportunities to bring smiles to people of all ages, and this is a fun way to kick off the day."
Brad Schwan, senior director of morning foods marketing, added, "We are thrilled to pack so much fun into one box of cereal. The package adds value and excitement for fans, with marshmallow shapes in the cereal inspired by Super Mario power-ups to tie the theme together."
The limited-edition cereal hit stores on Dec. 11, so grab a box ASAP!