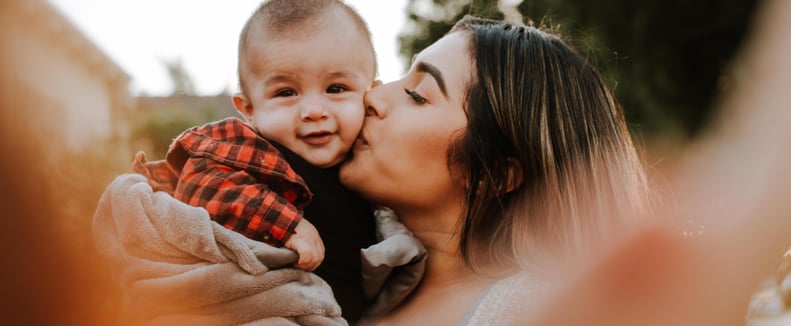 Being a stay-at-home parent isn't easy, and a recent survey conducted by Aveeno Baby found it might even be harder than holding down a full-time job. Researchers asked 1,500 moms and dads in the UK, and 31 percent of parents said that staying home with their kids is harder than going to work every day.
Aveeno Baby Skin Expert Rebecca Bennett explained that the poll was done in the hopes of reassuring new moms and dads that caring for a child isn't always easy.
"Becoming a parent is an amazing experience, but we understand that entering this new chapter of life can also bring with it a great deal of stress and worry, so we wanted to discover more about what new parents experience in the first few years, what they wish they had known, and how best we can support them," said Rebecca.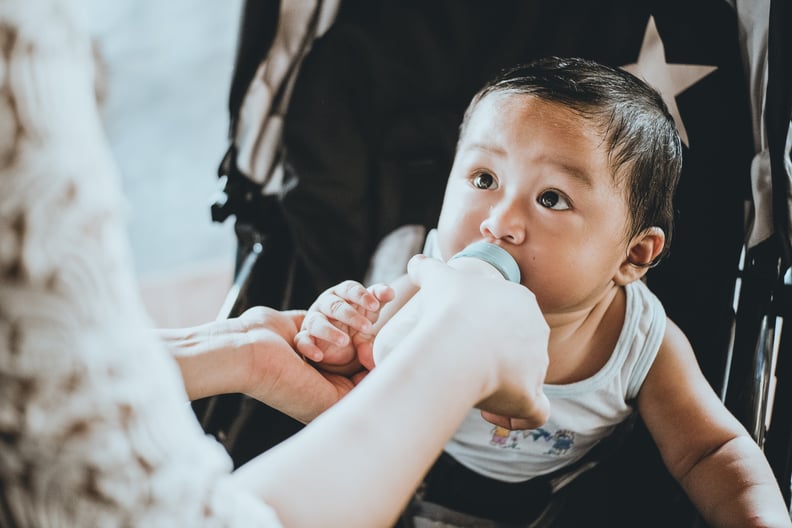 The survey also found that 55 percent of moms and dads believed that having a baby is hard work — even with a strong support system — while 25 percent of parents thought having a baby was easy.
Interestingly enough, the poll proved it really does take a village to raise a little one. Forty-five percent of the women surveyed said they wouldn't be able to handle caring for an infant without their mom's advice.
Some other interesting takeaways? Seventy-one percent of moms and dads think social media makes parenting more competitive and 22 percent of people felt the pressure to be a perfect parent.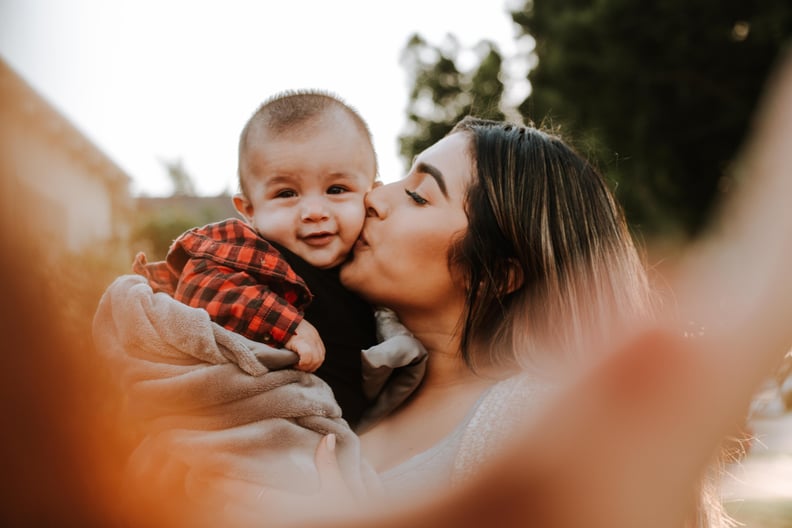 As expected, new moms and dads have a lot to worry about. According to the results, 27 percent of parents stress over their child's development, 22 percent of people worried about their baby's eating habits, and nine percent of parents were concerned with their kid's sleep patterns.
Rebecca explained that being constantly under pressure to do the right thing for a child can be incredibly stressful for new parents.
"From what you put in your baby's mouth to what you put on their skin, every small decision becomes much bigger and you worry you might not be making the right choice, or are being judged by others," said Rebecca, adding that, "We want to give new parents the confidence to feel they are making the right choices for their baby's skin, so they feel more in control of this element of their new path of discovery."
Despite the anxiety new parents face, 42 percent of the people polled said having a child was the first time they truly felt unconditional love. Aw.