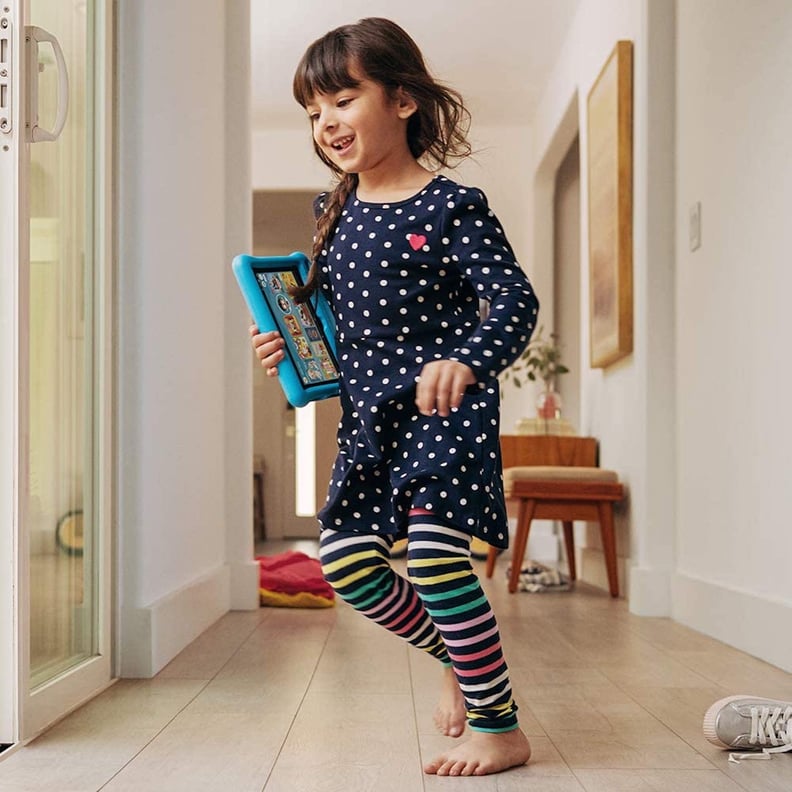 Walmart
Walmart
As POPSUGAR editors, we independently select and write about stuff we love and think you'll like too. If you buy a product we have recommended, we may receive affiliate commission, which in turn supports our work.
We understand that staying at home with kids is a challenge. Handling their schooling and keeping them occupied while you have your own checklist is truly a juggling act. It's time to embrace technology with fun yet, educational tech products meant just for kids. We rounded up our favorite tech items that work for kids of different ages. Your
child will be able to get active and stay engaged with the help of these tech products. It's great to see tech becoming more interactive and less about staring at a screen! Get your child something that's both entertaining and enriching. Keep reading to see our top picks.
— Additional reporting by Macy Cate Williams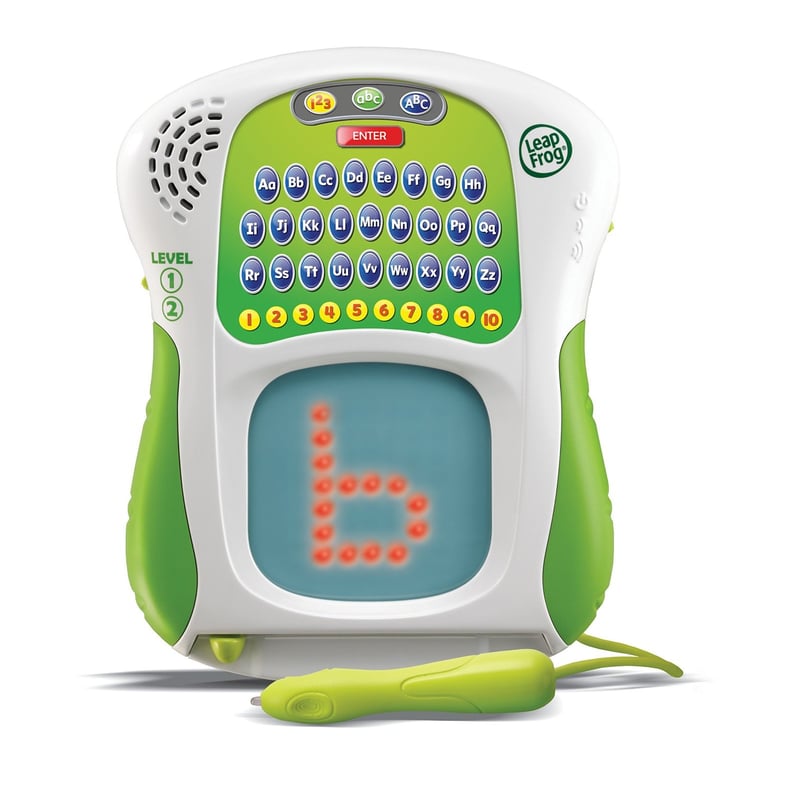 For Writing Practice: LeapFrog Scribble and Write
LeapFrog's Scribble and Write ($25) helps little ones learn their letters and numbers by letting your child trace the lights. The toy even gives writing accuracy feedback and has an easy-grip stylus so kids can learn with comfort and support. It's best for kids 3-years-old and up.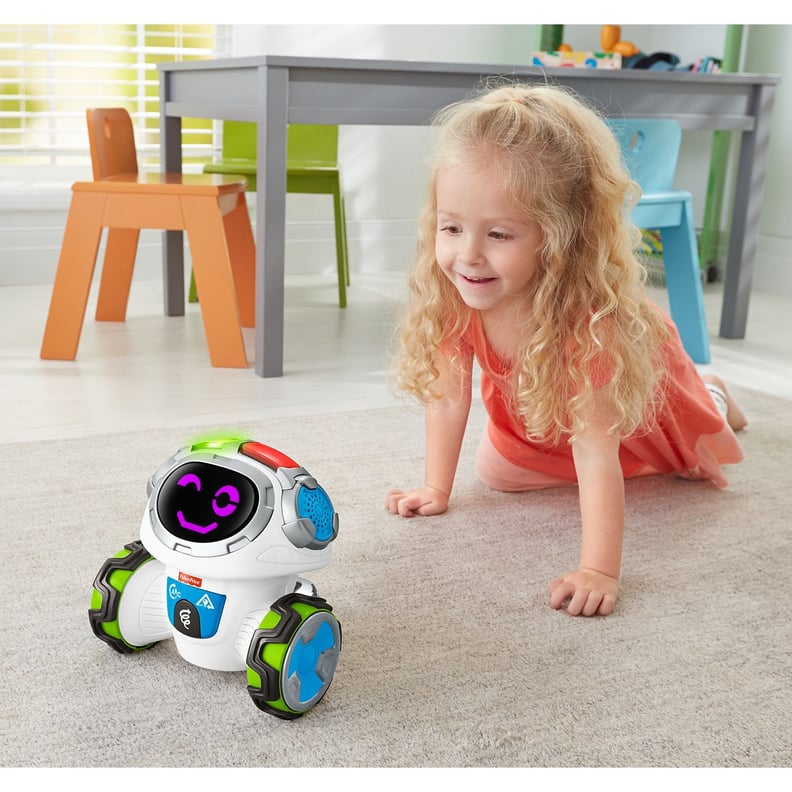 For Interactive Learning: Fisher-Price Think & Learn Teach 'n Tag Movi
If you want to boost your child's cognitive skills, get them the Fisher-Price Think & Learn Teach 'n Tag Movi ($70). With active games like "Red Light, Green Light" or "Movi Says", preschoolers practice their listening skills and following directions. The toy will also get your child moving by creating dance parties or asking them to pretend to be different animals. With three game modes and six games to choose from, the Teach 'n Tag Movi keeps kids thinking and moving.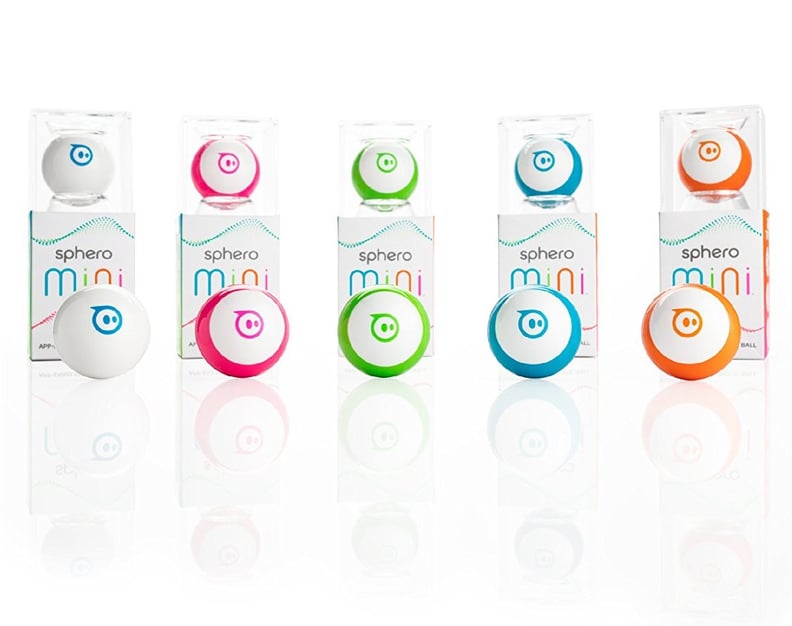 For Beginner Robotics: Sphero Mini: The App-Controlled Robot Ball
This Sphero Mini: The App-Controlled Robot Ball ($50) is so versatile: you can race it against other balls, control it with your face, or use it like a controller to play video games. Beginner learners can drive and play STEM-inspired games with the free Sphero Play App. It's great for kids who are 8-years-old and up. The Sphero Mini is the perfect entry into robotics for beginners!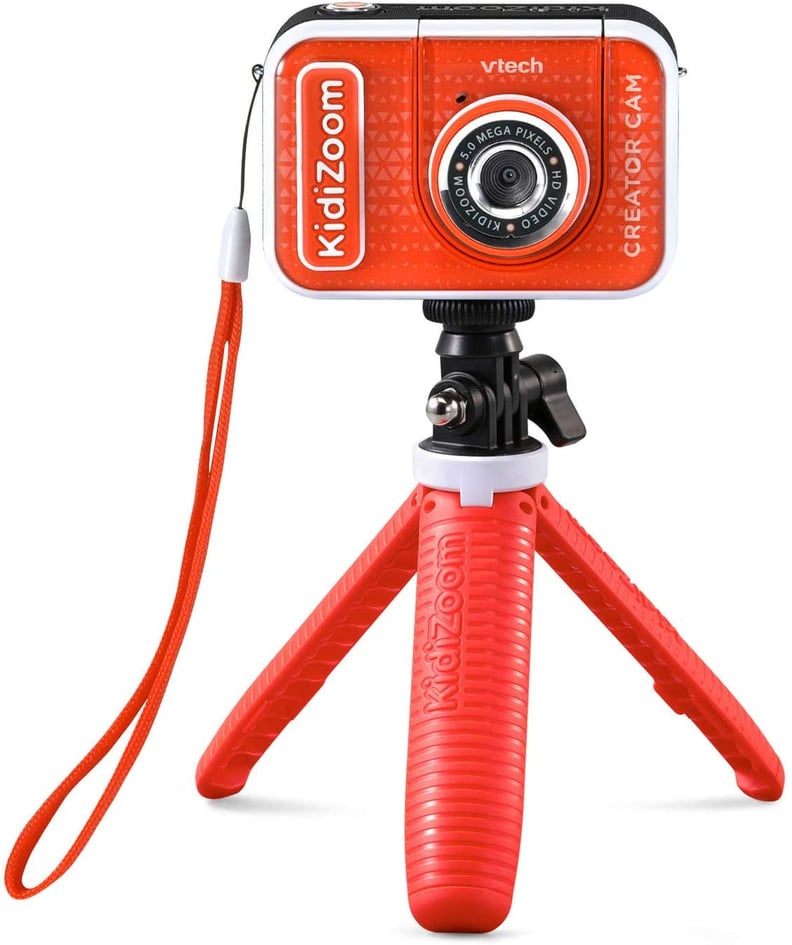 For the Content Creator: VTech KidiZoom Creator Cam
Your kid can create their own viral videos with the VTech KidiZoom Creator Cam ($38). It comes with easy on-camera editing, creativity tools, a tabletop tripod/selfie stick and a wrist strap. Your kid can get creative and swap in around 20 animated backgrounds, like getting chased by a T-Rex or go to outer space with the included green screen fabric.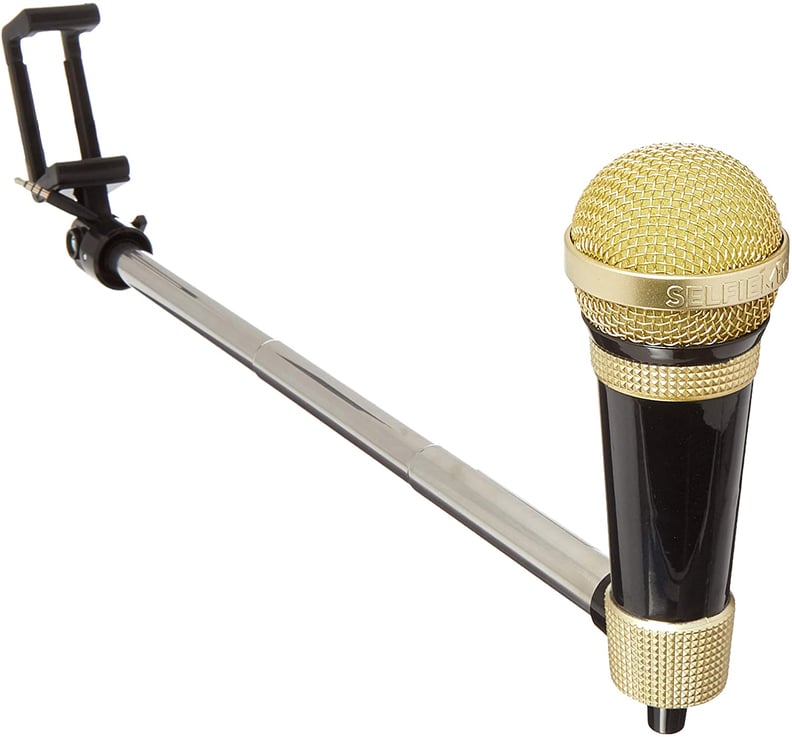 For the Performer: Selfie Mic Music Set
The Selfie Mic Music Set ($18, originally $25) is incredibly easy to use and fun for the whole family. Your kids can create their own music videos and sing to their favorite songs including hit singles by Ariana Grande, Taylor Swift, Justin Bieber and more. SelfieMic features an adjustable selfie stick with working microphone, earpiece and free StarMaker app.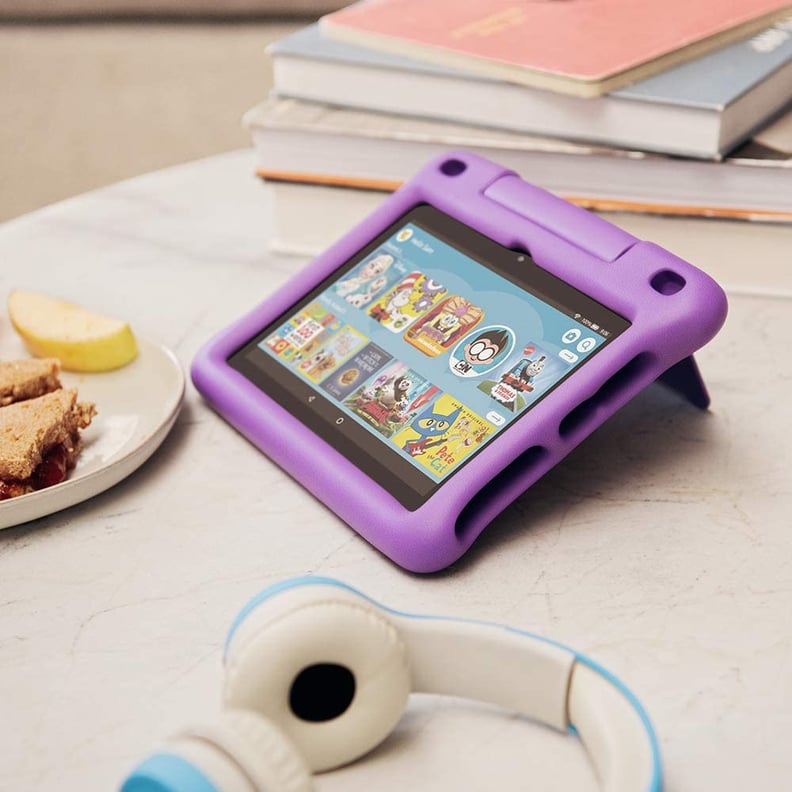 For Responsible Screen Time: Fire HD 8 Kids Tablet
The Fire HD 8 Kids Tablet ($149) can be progammed to house your child's educational games and apps. The tablet comes with a durable kid-proof case with built-in stand that can handle the drops and spills. Amazon Kids parental controls allow you to set educational goals, create time limits, and filter content. It's screen time that's monitored and at your discretion.
For Fun On-the-Go: VTech KidiZoom Smartwatch
Get your kids a smartwatch without actually splurging with the VTech KidiZoom Smartwatch ($57, originally $63). This can teach kids how to be accountable for their own time and others. Kids can take quality videos, pictures and selfies, customize them with funny filters and make them into watch faces. It even has a game called, Monster Detector that creates an AR experience where your kids capture monsters in the real world to keep them active and occupied.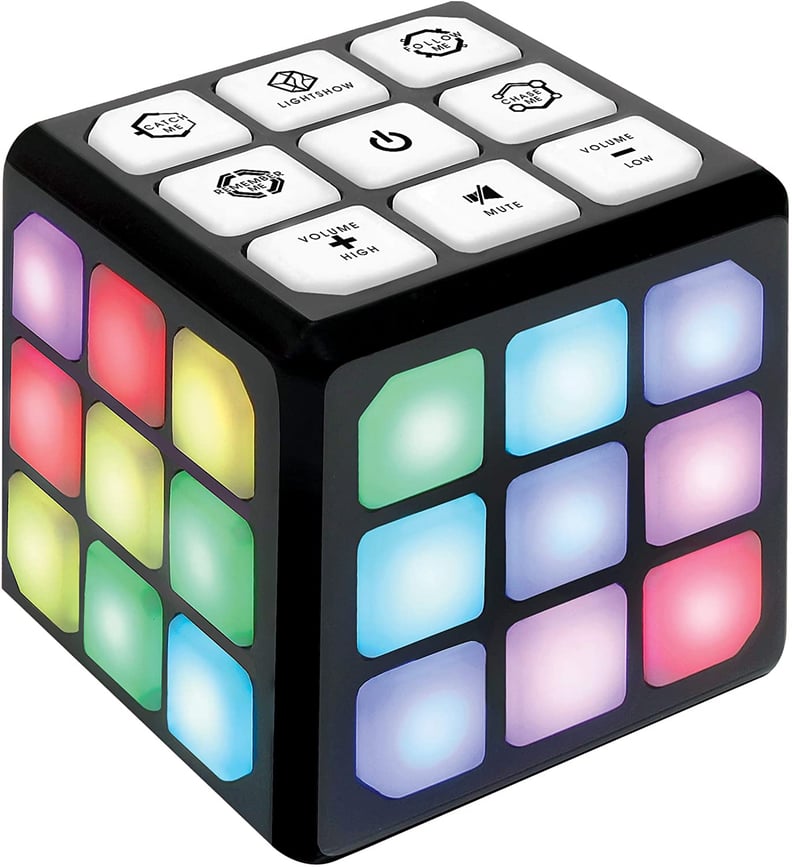 For Enriching Memory Skills: Winning Fingers FlashDash 4-in-1 Handheld Game
The Winning Fingers FlashDash 4-in-1 Handheld Game ($30) has four handheld games improve brain skills and hand-eye coordination in this one compact cube. Your kid will have loads of fun playing these challege-based games and improve their speed and memory skills. This is great for kids ages 6 to 12-years-old,.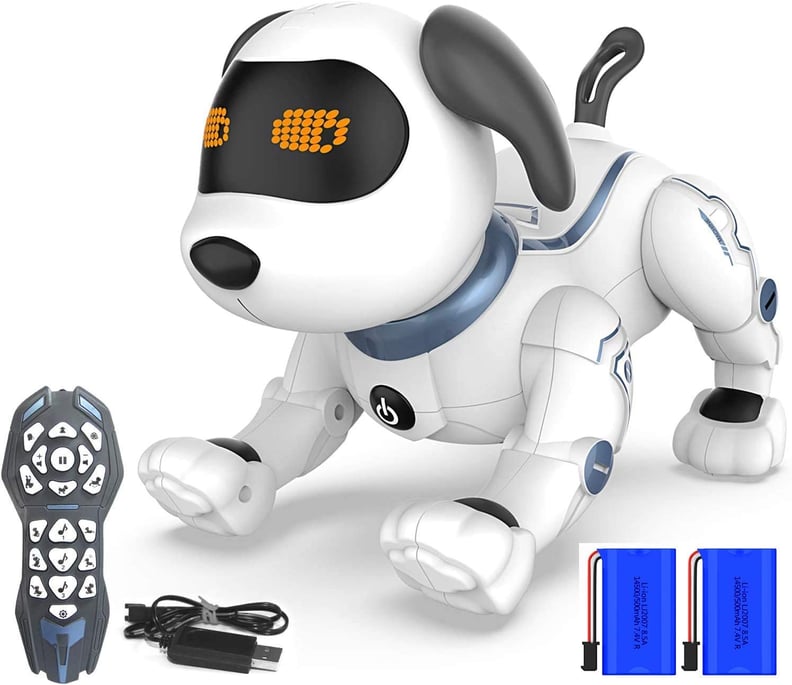 For the Ones Who Want a Pet: HBUDS RC Stunt Programmable Robot Puppy
If your kids keep asking for a pet and you really don't want one yet, get them HBUDS RC Stunt Programmable Robot Puppy ($47)! It's a great way to teach kids the responsibility of a pet, and it's completely mess-free. It's interactive and will respond to your child. They can control the dog with the accompanying remote.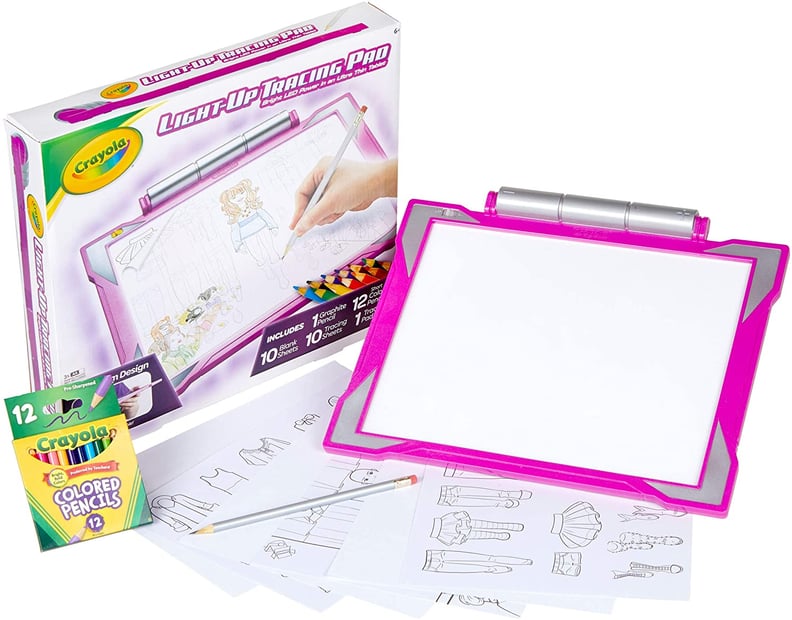 For the Artist: Crayola Light Up Tracing Pad
The Crayola Light Up Tracing Pad ($25) is great for the kids who are artists in training. They can easily learn how to draw and create art by tracing. With the light up tracing pad, your little artist can draw whatever they want and color in their very own line art. It's great for ages 6-10.