Get your toddler excited about breakfast, lunch, and dinner with tie-dyed recipes they are sure to love. Using basic food coloring (even natural ones will work!) and a little creativity, classic recipes can burst with color and a rainbow twist. Make multicolored spaghetti for a fun weeknight treat or brighten up a party with a colorful cake. Whatever the occasion, you'll be sure to see a smile on their face and leave everyone curious about your tie-dye tricks!
01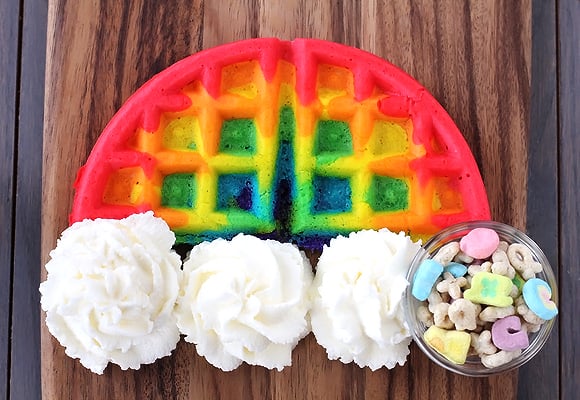 Rainbow Waffles
Start the day on a bright note by whipping up some rainbow waffles. Whip cream and Lucky Charms add a magic touch.
02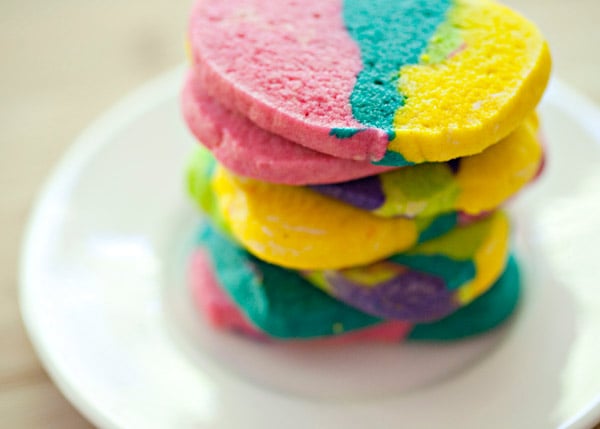 Tie-Dyed Cookies
A sure hit among the little ones, these sugar cookies are given a colorful upgrade using a kid-friendly recipe.
03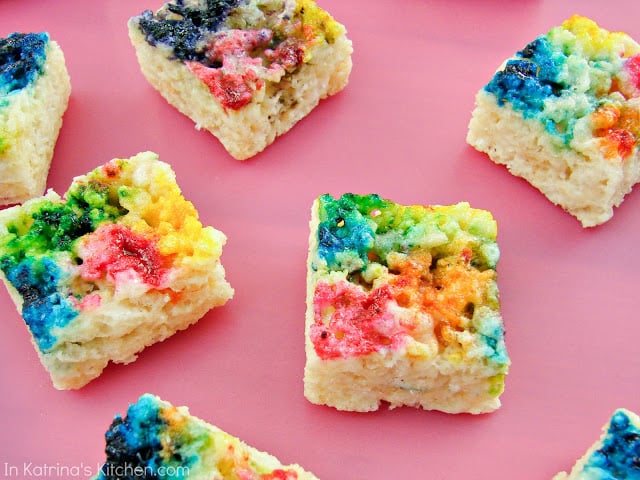 Tie-Dyed Rice Krispie Treats
04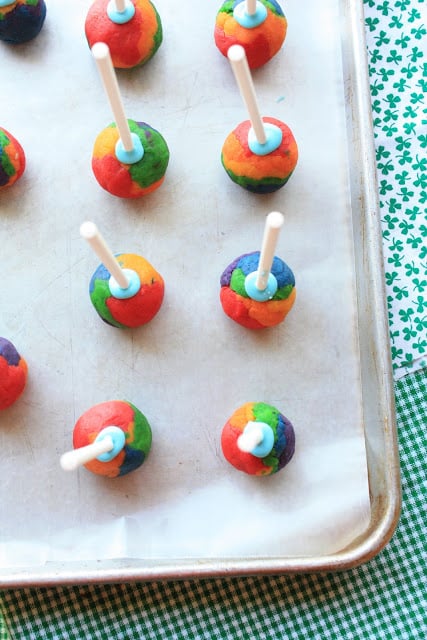 Inside-Out Rainbow Cake Pops
With one bite, kids will be surprised at the array of colors in these rainbow cake pops.
05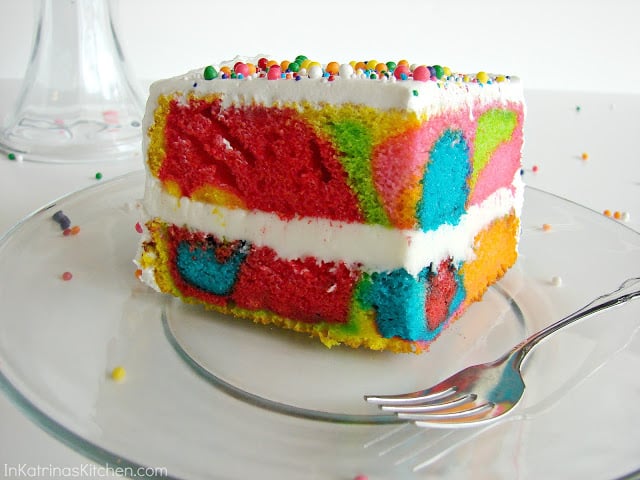 Taste the Rainbow Cake
Making a rainbow cake is rather simple and will have your little ones smiling (rainbow sprinkles are a must!).
06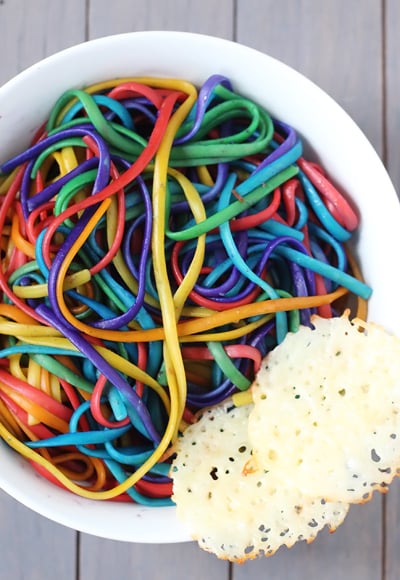 Colorful Spaghetti
Your kiddos will love this unexpected twist on dinner by eating spaghetti bursting with color. With all the bright colors, you could even sneak veggies into the pasta without a fuss!
07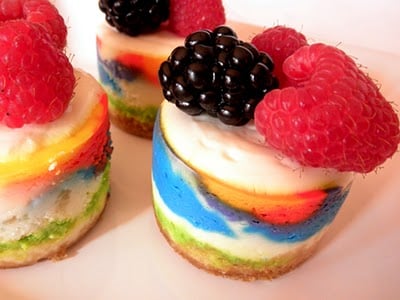 Tie-Dyed Cheesecake
Replace average cupcakes at your next bash with these mini cheesecakes that are bursting with color.