Here's a post from our partners at BabyCenter! Every week, we bring you the best parenting and lifestyle stories from the experts at BabyCenter, including this post about dealing with pregnancy.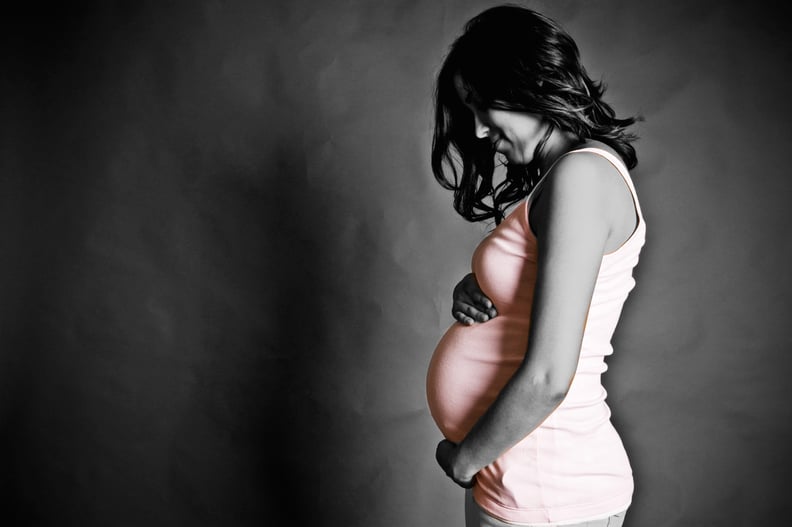 Pregnancy sucks.
If you read that statement and nodded your head in agreement, you are probably pregnant. If you read it and thought, "What? How could she say that?" it's safe to assume you are not.
As a mom-of-three, I know how hard it is being pregnant. From that first, crushing wave of nausea, to that body-splitting, last contraction before you push your baby out, pregnancy is not for the faint of heart. Pregnancy is so hard, that I'm yet to meet a man, who after seeing a woman go through it, turns around and says, "I could do that."
Related: Is envy really at the route of the "mommy wars"?
When you are the one dealing with the debilitating pelvic pain, the torture of not being able to find a comfortable position in which to sleep, or the mind, and body numbing lethargy that comes along with being pregnant, life is a personal hell. It's no wonder pregnant women complain.
When I was pregnant with my third daughter, I complained constantly. My back ached. My feet hurt. I felt huge. I was exhausted. I tried to keep it together, though (failed miserably?). If a friend asked how I was feeling, my response was something like, "Ugh, I'm so ready." Of course, at home when my hubby dared to ask how I was, I would wail, "I…just…can't…do…this…anymore!"
Well, now I have a beautiful baby to show for my pain. I'm done complaining.
And now, I have this pregnant friend, who can't seem to stop complaining. Yes, she is determined to act miserable for all the world to see. Upon asking her how she is feeling, she'll regale you with an extensive list of gripes, ranging from how weary she is, to how her wedding ring doesn't fit anymore because her fingers are the size of sausages.
While I can completely relate, her bump beefs are a huge turn-off. I'm on the other side of the bump, so all I see when I look at her, is a miracle. I feel a stab of envy, mixed with joy, watching her waddle around the room. I want to grab her by the shoulders, look her square in the eye, and say, "You are so lucky. You are about to experience pure love and happiness. Stop whining." But I don't, mainly because women hopped up on pregnancy hormones are scary.
Still, I want to remind her how many women would love to be in her one-size-bigger shoes. She knows, but perhaps she has forgotten, that pregnancy is a privilege. Of course, these things are easy for me to say, since I'm no longer pregnant. But I wish she, and all other pregnant women, would stop complaining.
Footnote: Follow up with me when, and if, I ever get pregnant again, as I am probably going to be complaining…a lot.
Do you find pregnancy complaints annoying? And did/do you complain a lot during your pregnancy?
More great reads from BabyCenter:
5 positive lessons to be won from your child's food allergies
10 pretzel recipes to make your mouth water
6 money lessons to teach your daughter
Driving while pregnant is riskier than you think! Source: Flickr user J.K. Califf