How Many Kids Does Tina Fey Have?
Tina Fey Has 2 Mini Liz Lemons — Get to Know Her Daughters, Alice and Penelope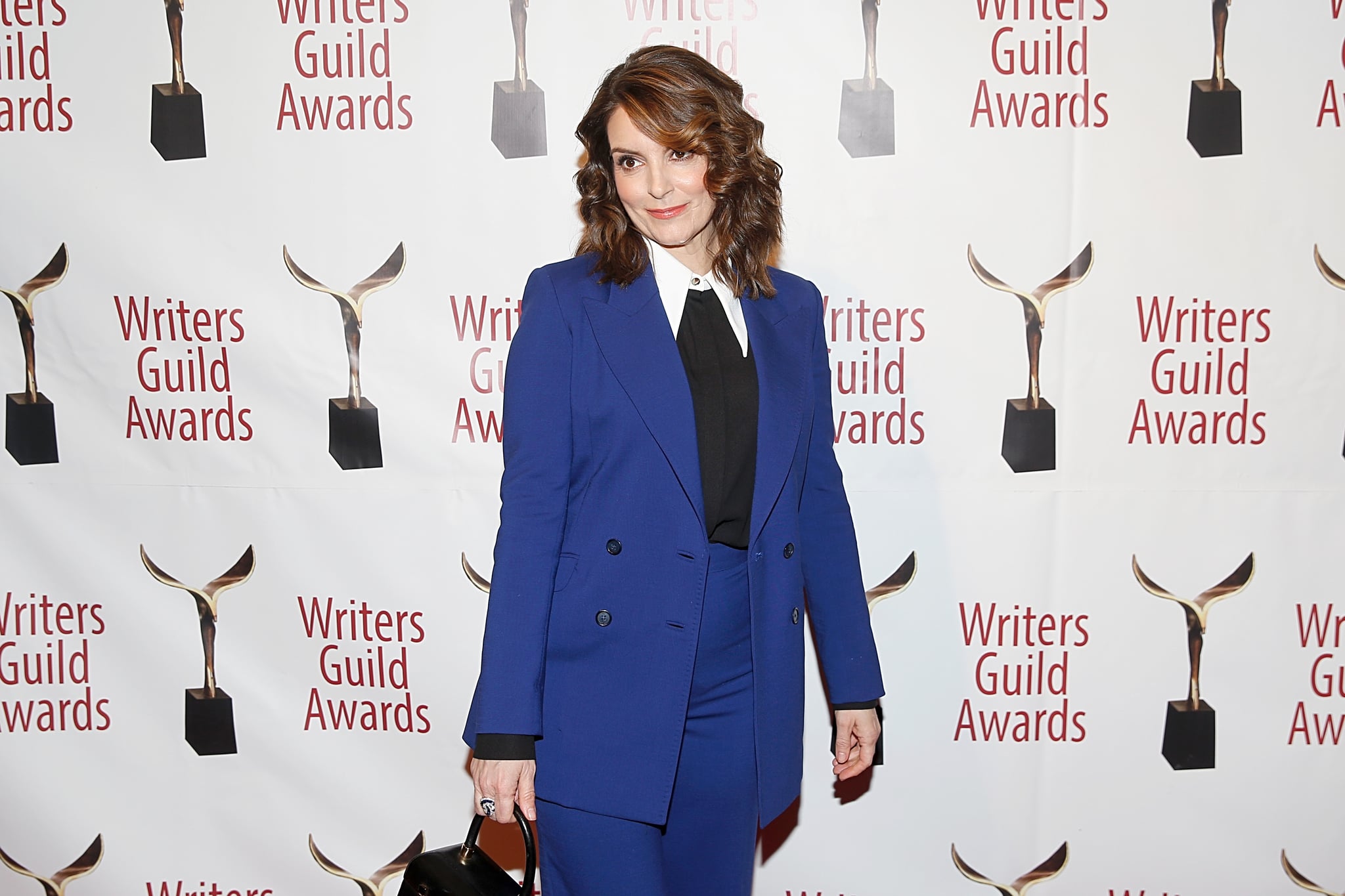 Funnywoman Tina Fey seemingly has it all: an amazing career as a writer, actress, and producer; a nearly two-decade marriage; and two kids. The 30 Rock star and creator met her now-husband, Jeff Richmond — a composer, actor, director, and producer who composed the music for and directed multiple episodes of 30 Rock — while working at The Second City, the famous improvisational comedy troupe. They married in 2001 and have two daughters. Here's what we know about the kids of the former Saturday Night Live star and the mastermind behind Mean Girls.
Alice Zenobia Richmond
Fey and Richmond's first child, Alice, was born in 2005. Alice is a bit of a ham, having had a cameo on 30 Rock back in 2012 where she played a 7-year-old Liz Lemon in the episode "Mazel Tov, Dummies!" More recently, Alice has been entertaining her parents during the COVID-19 pandemic, Fey explained to Jimmy Fallon on The Tonight Show in March. "My older daughter, Alice, is 14 now, and . . . she was saying we should do theme dinners. We did one the other night, and it was an airplane-themed dinner," Fey explained. "The thing that was great about it was that it took a lot of time for them to get ready. Alice was actually kind of helping her little sister get ready for it, and the little sister is so pumped when her big sister pays attention to her at all. She was pumped!" Alice and her sister, Penelope, strapped magazines to the back of every chair, projected an airplane window next to their mother, and served the meal on lap trays.
Penelope Athena Richmond
Tina's youngest daughter, Penelope, was born in August 2011. She also looks like her mom with her dark hair. Earlier this year, Penelope crashed one of her mom's at-home, on-camera interviews when she came in view and lifted one hand up to her forehead to make the shape of an L — jokingly calling her mom a loser! It's not the only funny thing Penelope has done. When Mean Girls: The Musical was in its early stages, Fey brought then-5-year-old Penelope to the theater, she told Seth Meyers in 2017. After the cast did a run-through of the show, Penelope learned all the wrong lessons, Fey joked. "She was going back to her preschool, being like, 'Let's play Mean Girls. I'm Regina. I yell at you,'" Fey revealed on Late Night With Seth Meyers. "[So,] I try to model good behavior. If I see [mean girl] behavior, I try to sit on it."