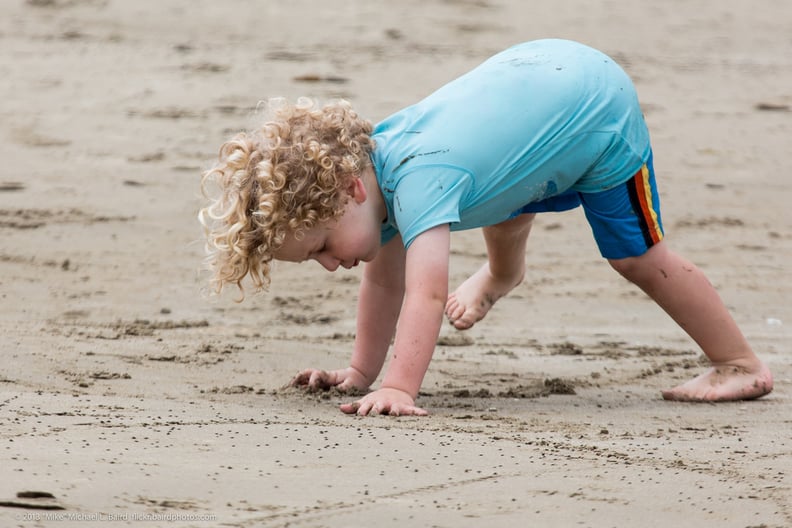 As POPSUGAR editors, we independently select and write about stuff we love and think you'll like too. If you buy a product we have recommended, we may receive affiliate commission, which in turn supports our work.
Springing for Spring break at the beach? Or maybe you're close enough to get there for a weekend? A day at the beach with a young child is not always, well, a day at the beach. Whether it's your first time taking along your tot or you've been to the beach rodeo before, check out these sanity-saving tips for the next time you bring your young child to the sandy shores. Source: Flickr user Mike Baird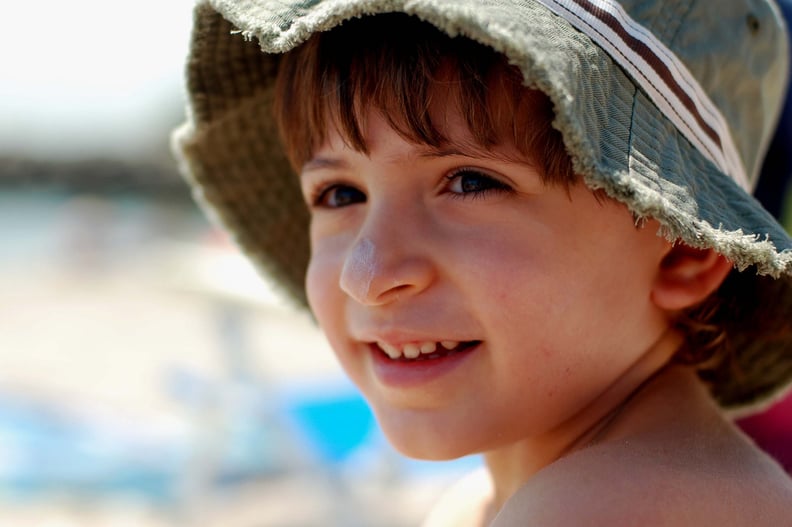 Start Sunscreen Inside
There are two reasons why it is very important to start the sunscreen process inside: first, you'll give it time to absorb into your tot's skin, and second, it makes for one less time you'll have to put lotion all over your child's sandy body. Source: Flickr user bryan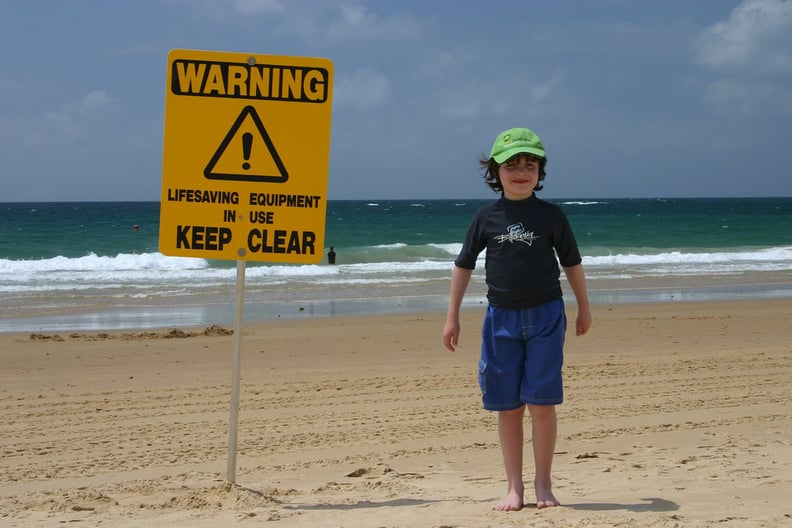 Embrace Protective Clothing
Protective clothing not only cuts down on how much sunscreen you need to lather all over your tot's skin (see above), but it can also protect the skin from irritation from the other elements at the beach (sand, boogie boards, etc.). Source: Flickr user Damien Dempsey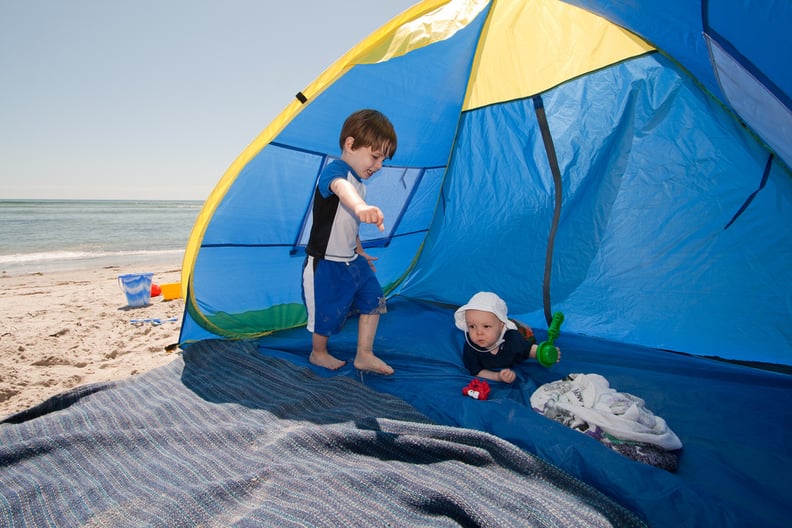 Bring Your Own Shade
Will your tot sit under a tent happily playing? No, probably not. However, a sunshade does provide shelter for when he does sit to have a snack, for when you change him, or even if he decides to take a little rest (gasp). Source: Flickr user Andrew Malone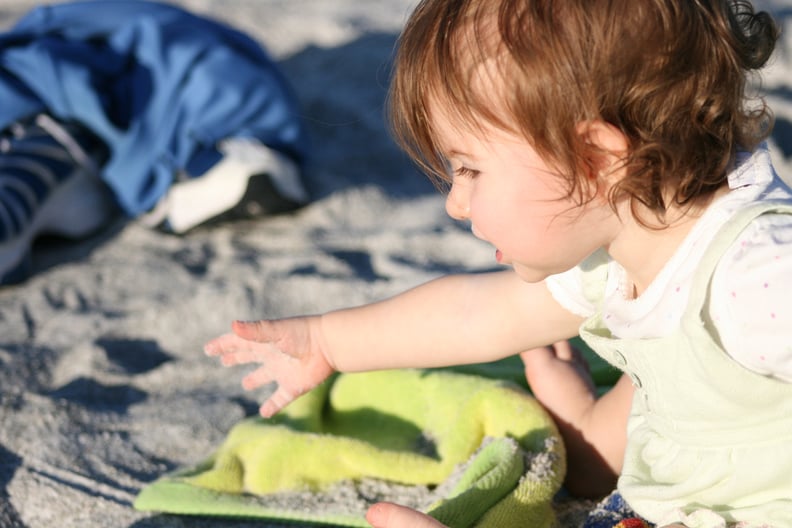 Get Over Your Sand Issues
Prebabes, I was totally against having sand on the blanket or towel I was lying upon. Postbabes? Not a chance. I had to let that one go fast — embrace that the sand will be everywhere, and you'll be much better off. Source: Flickr user Lou Oms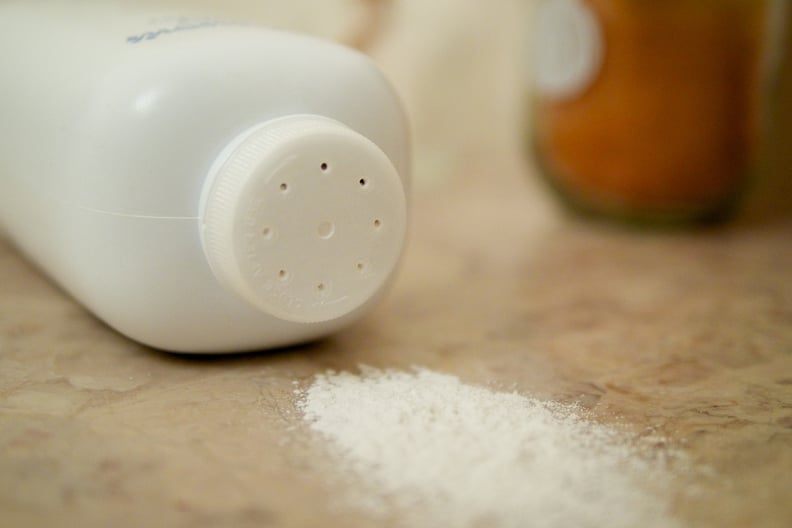 Bring Baby Powder
Speaking of sand being everywhere, did you know that rubbing baby powder on skin where sand appears to be stuck will help remove it? No joke. Stock up on the travel-sized versions to put an end to tantrums from a kiddo who's suddenly over the sand. Source: Flickr user Austin Kirk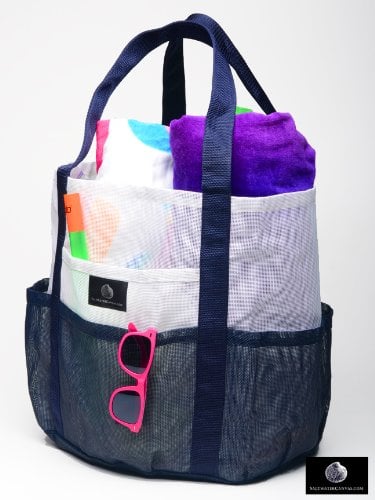 Bring a Sand-Free Beach Bag
No, seriously, sand removal is a big issue when you have kids . . . and despite your best efforts at getting the sand off everything, you will fail miserably. And let's face it, no one else cares about getting all the sand off stuff before putting it into the bag as much as you. So get a mesh bag like this Family Beach Tote ($38) for all your gear — and just give it a few shakes at the end of the day, and the sand will fall out!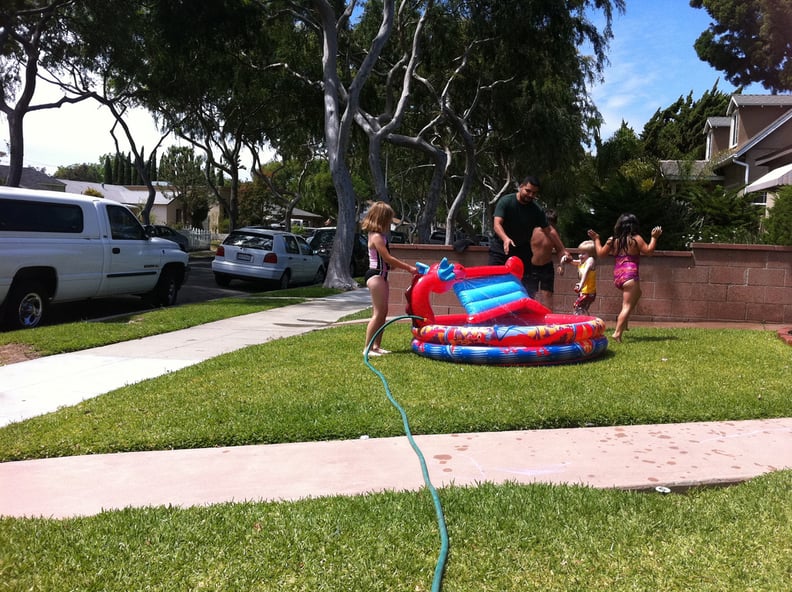 Bring a Blow-Up Pool
I really wish I knew about this when my tots were younger, but someone recently told me that they always brought a small blow-up baby pool to the beach, and it acted as a sneaky play yard (don't actually fill it with water). Source: Flickr user Nikki Gomez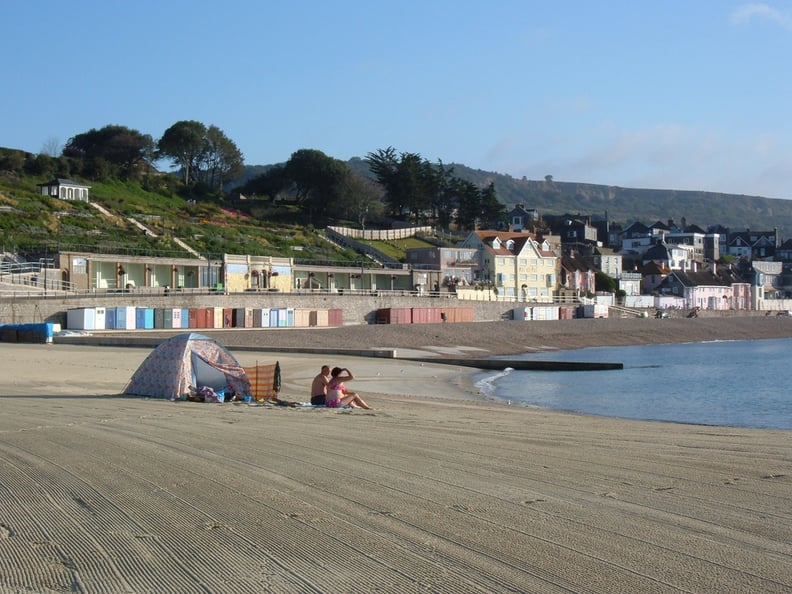 Be the First on the Beach
Kids are early risers, so take advantage of those early mornings by hitting up the beach first thing — it'll be less crowded, you can pick the best spot for your family, the water is usually calmer in the mornings, and the sun isn't as blazing hot. And if you've got an afternoon snoozer, you'll still have time to make that nap happen! Source: Flickr user MattLake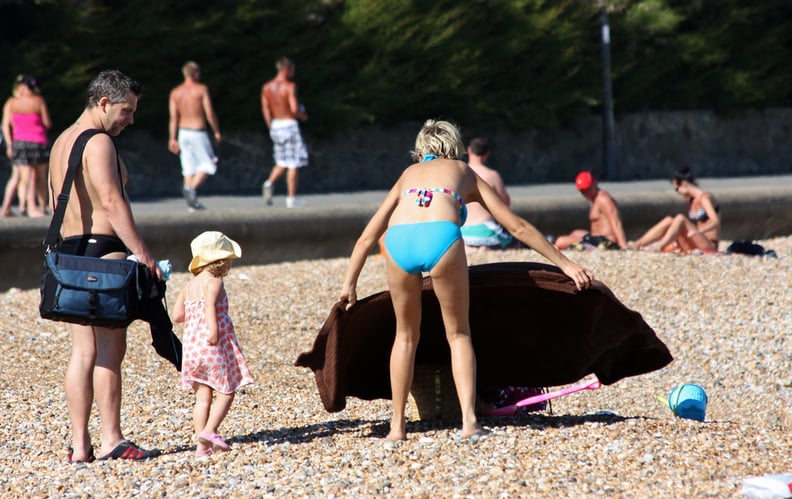 Stay on Schedule
They'd never admit it to you, but kids love their schedules. If you want an ace-in-the-hole happy day at the beach, then think about sticking to your usual schedule (at least for the first day or so). Source: Flickr user Gareth Williams
Forget Getting Lost in a Book
I'm not trying to be a bummer, but you might as well leave your book at home. Here's why: there's just not going to be enough space in your beach bag for something that will not get used. You might think you'll sneak in a few pages while your husband takes your child for a swim, but you won't. You'll secretly be playing lifeguard from your beach blanket, all while delighting at the sight of it. Source: Flickr user k1ng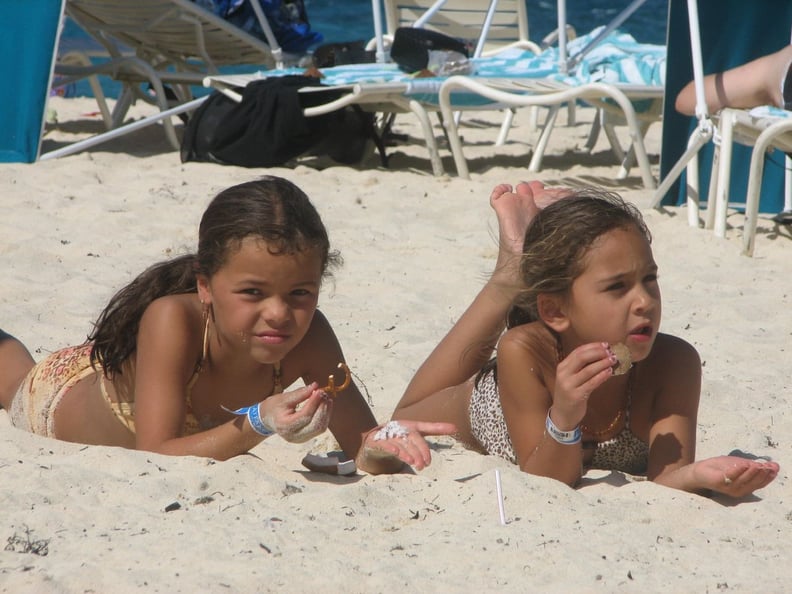 Bring Snacks
Why won't you have room for a book? Because that beach bag will need to be filled to the gills with snacks. No worse a time to be without a snack then while at the beach. Take it from someone who's walked (for what seemed like hours) down a beach boardwalk to find $15 hotdogs, while dragging two very hot and completely melting-down toddlers in tow. Source: Flickr user jessebezz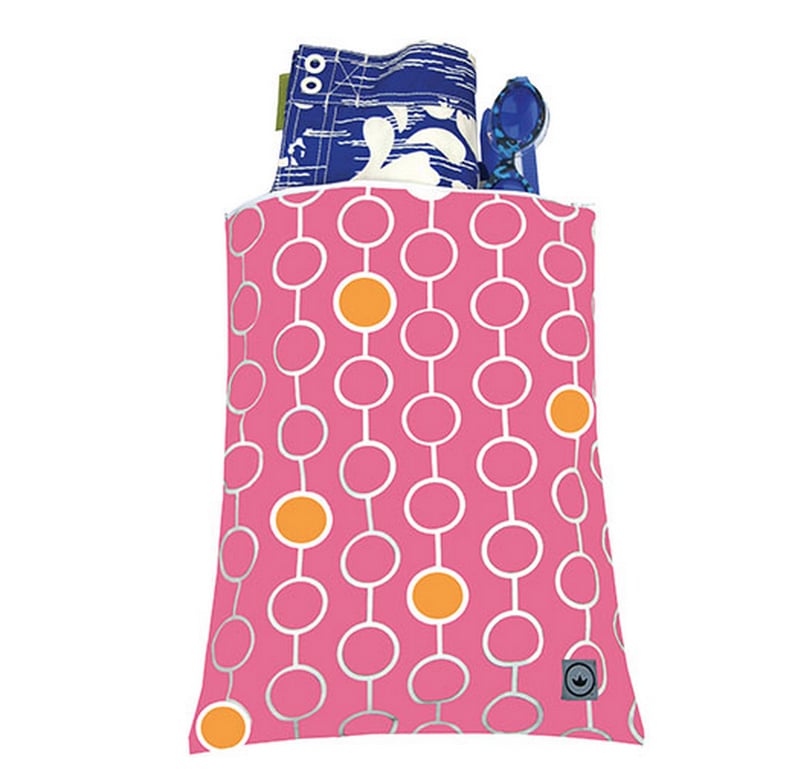 Bring Wet/Dry Bags
If I'm on the ball, I'll bring our Itzy Ritzy Wet Bags ($18), which keep dry things dry (change of clothes, electronics, etc.) and wet things wet (bathing suits, swim diapers, etc.). But more often than not, I usually forget them at home and end up stashing a dozen gallon-size ziplock bags in my beach bag.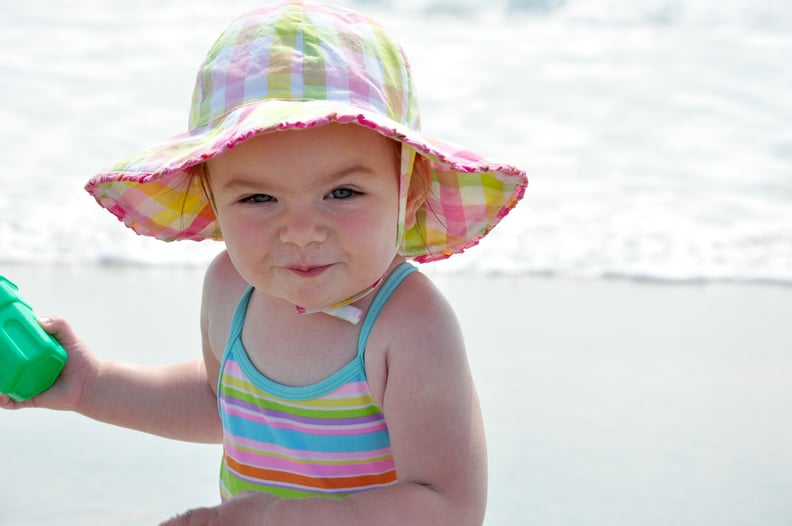 Watch Out For Waves
You might have a water baby who loves the bath or pool, but the ocean is an entirely different scenario. Tots tend to be a little weary of the great big ocean and the waves that crash onto the shore. You might want to avoid pushing it on your child if she seems fearful at first — playing in the sand is just as fun, and after she gets used to it, she'll be jumping in just like the rest of 'em. Source: Flickr user Lee Lilly