Paid Content For
Hormel Foods
6 Road Trip-Friendly Snacks Your Kids Will Love
Paid Content For
Hormel Foods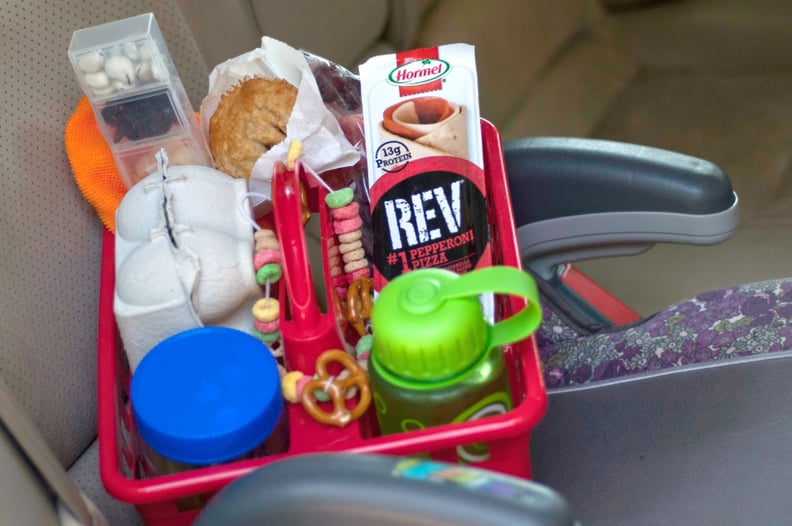 POPSUGAR Photography | Sarah Lipoff
POPSUGAR Photography | Sarah Lipoff
Taking a road trip with the entire family is supposed to be a fun experience, so keeping the "hangry" out of the car is a must. That's why we partnered with Hormel Foods for this post.
While loading up the car with everything you need for your next road trip, create an easy-to-grab tote filled with snacks for your kids, too. Along with taking up hardly any space, this basket is stuffed with protein-filled items that keep your child fueled — and the travel-friendly options are so fun! You might find yourself sneaking a few nibbles too.
01
Frozen Fruit
Along with keeping things cold, frozen fruit is also fun for munching. Use cookie cutters to cut shapes from watermelon or honeydew, and toss them in a plastic bag alongside grapes, blueberries or even strawberries. Freeze overnight then use as a cold pack for other basket items.
02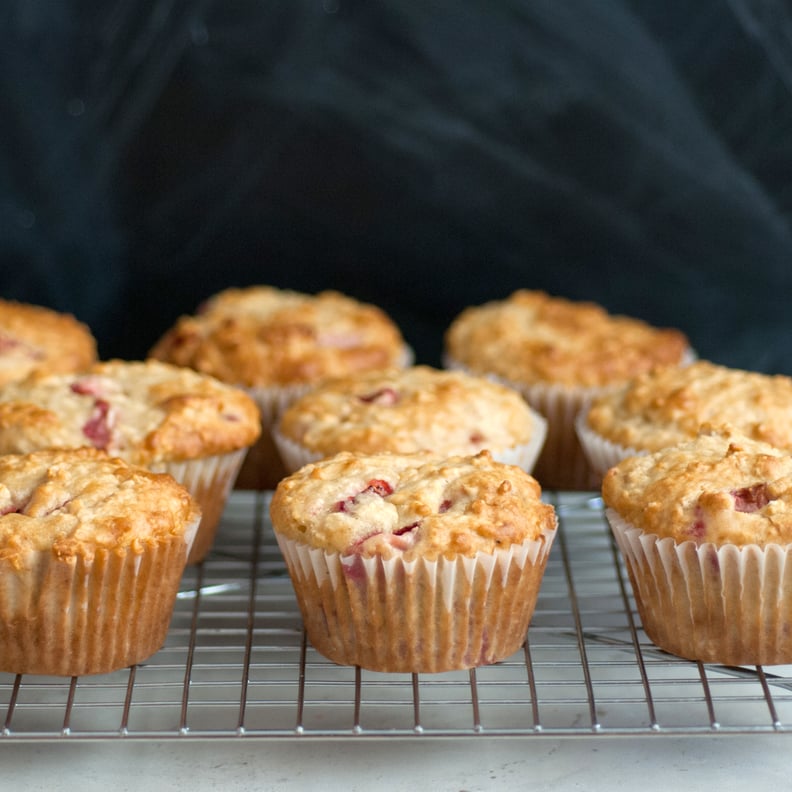 Strawberry-Oatmeal Muffins
Made with kids in mind, these strawberry-oatmeal muffins have a sweet pop of strawberry but are made with oatmeal, filling hungry tummies. And this is an easy recipe you can enjoy making together.
03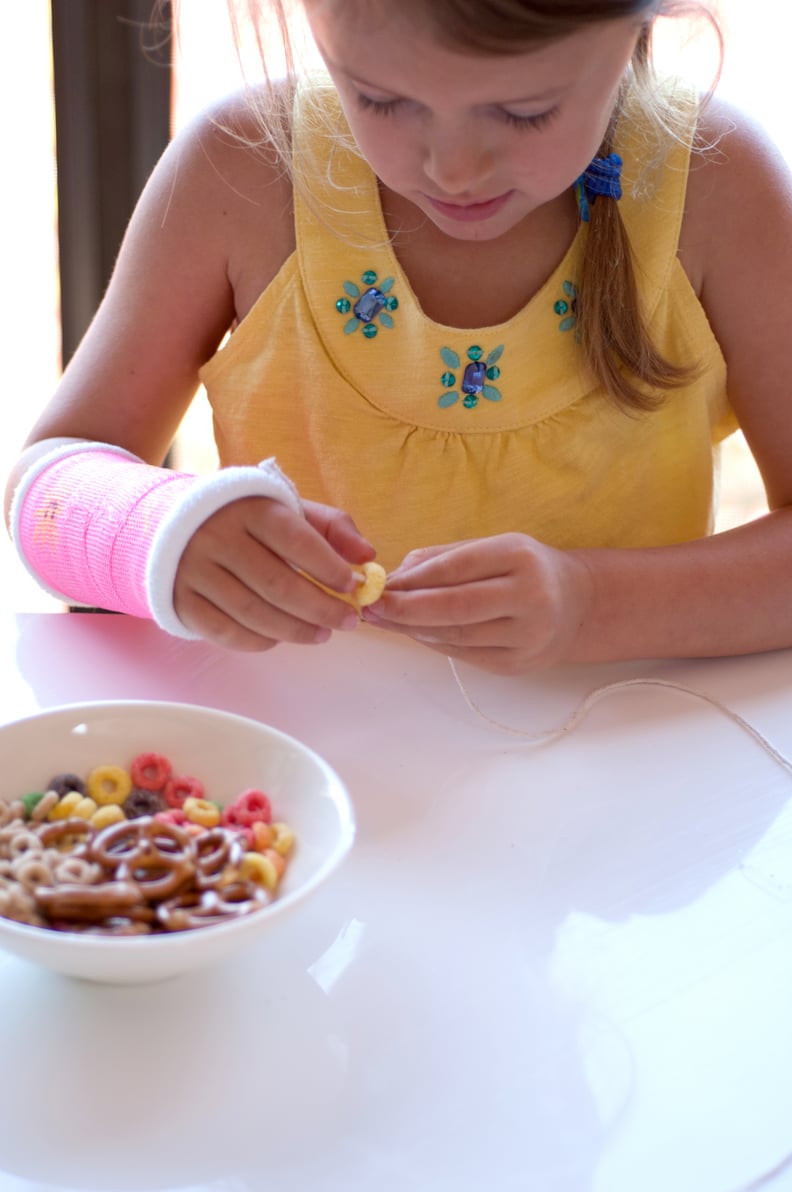 Snack Necklaces
Place small bites with holes in a bowl and invite your child to thread the snacks on a length of cotton twine. And making an edible necklace together gives you a chance to talk about all the wonderful adventures you'll have on your road trip!
04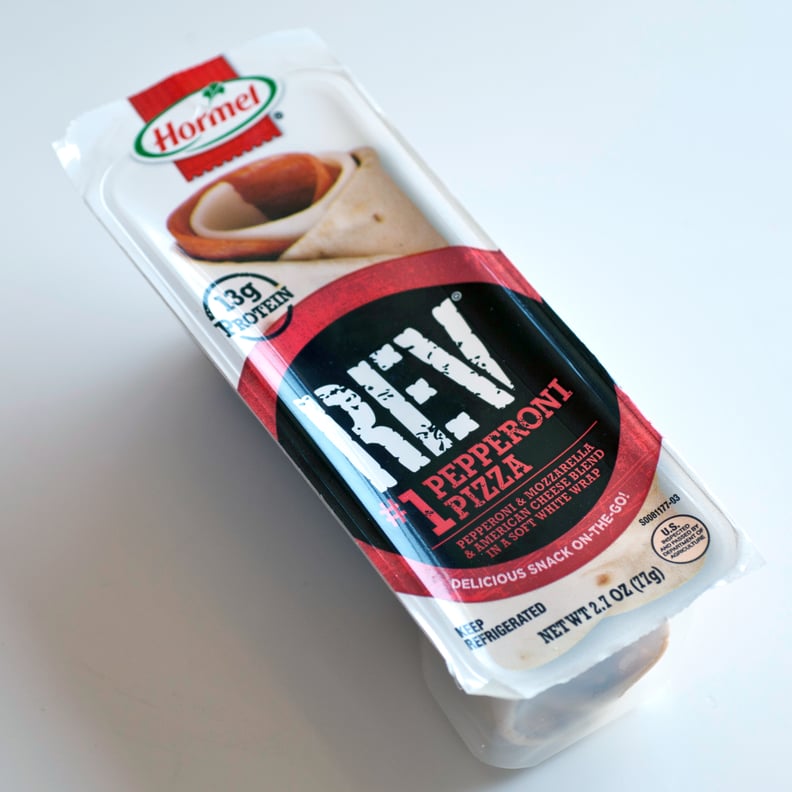 High-Protein Wrap
And nothing beats a high-protein snack that really takes care of fussy kids while hitting all their cravings like a Hormel REV wrap. Place over the frozen fruits and it's nice and cold when your child is ready to eat.
05
Mini Snack Bar
Head to the dollar store and pick up a weekly medicine container to use for creating a personalized mini snack bar for your child. Fill with nuts, yogurt-covered raisins, even banana chips. Just remember to fill appropriately based on your child's age to avoid any choking hazards.
06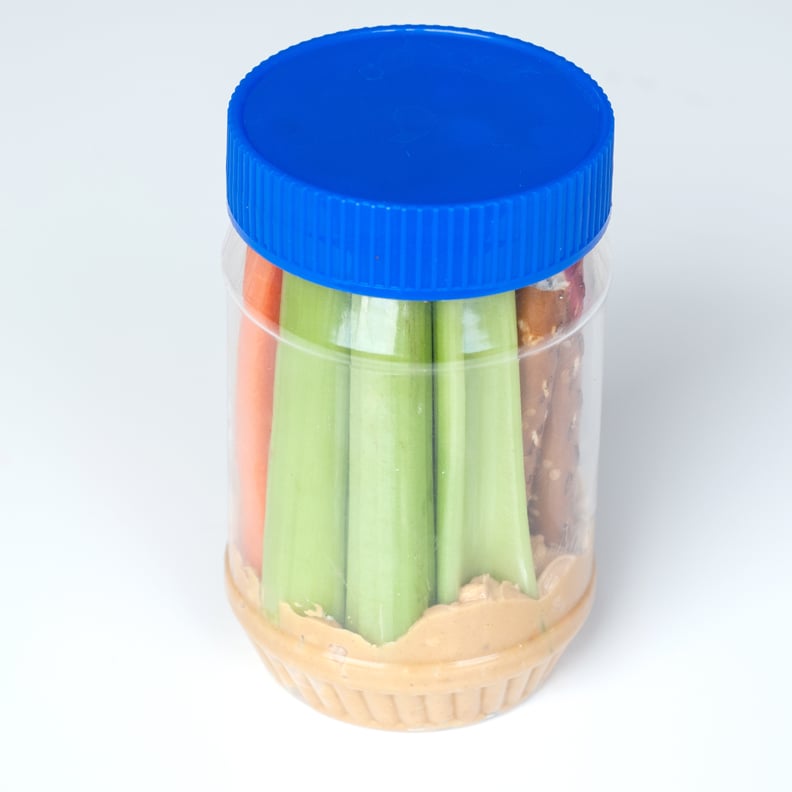 Peanut Butter Cup
Don't toss that empty peanut butter container! Use for housing nibbles that are encased in their own carrying case. Fill the base of the container with peanut butter then add carrot, celery and pretzel sticks. Yum!