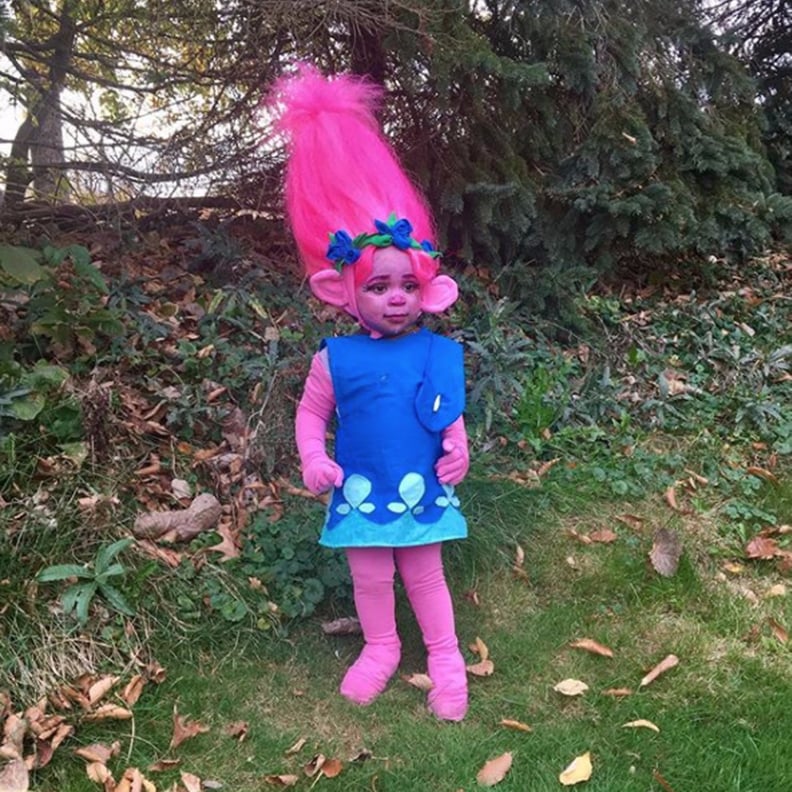 Since being released post-Halloween of 2016, Trolls has been on repeat on many a screen across the US, making it completely unsurprising that so many little kids want to dress as Branch and the rest of the crew for Halloween (just like Justin Timberlake's family did last year, before the film even hit theaters). However, one mom took her 21-month-old's love for Poppy way beyond a store-bought costume with a seriously impressive DIY that cost just $30.
Featuring a bright pink wig that looks like it's propped on Abrielle's head as if by magic, a replica headband, and adorable little troll ears, the costume Chiquia Waters created is making waves on social media (even gaining the attention of Anna Kendrick, the star who voices Poppy), and, as far as we're concerned, winning Halloween 2017.
See photos and videos of Abrielle in her costume — which took eight hours over the course of two days to make — ahead, as well as a YouTube video walking viewers through the making of that epic wig, which Chiquia says is Abrielle's favorite part of the costume.