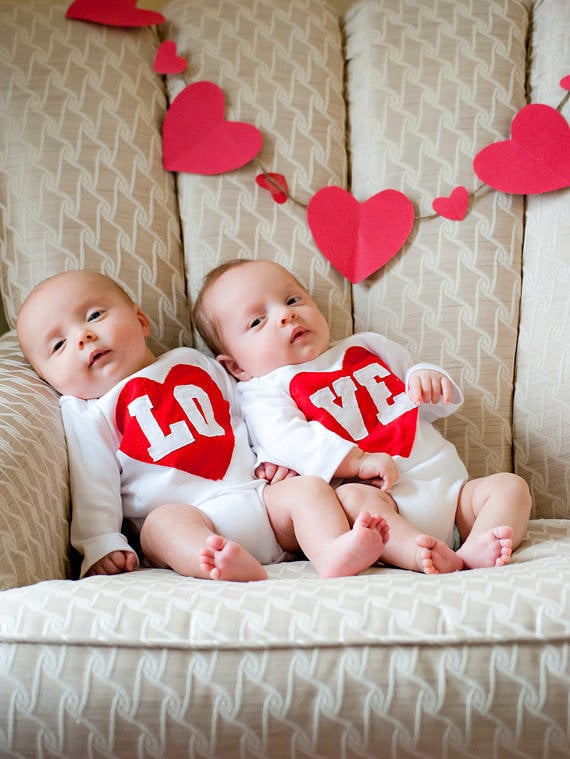 Etsy | twinzzshop
If you're a parent of twins, you've probably asked yourself "Why don't I have eight hands?" more than a few times. There are plenty of parenting hacks out there — for newborns, for birthday parties, for making lunches — but because parenting twins is in a league of its own, it requires a bit more ingenuity.
Read through for 12 parenting hacks to make life with twins a bit easier.
01 Set up the twins' cribs safely.
When setting up the twins' cribs, be sure to either pull the cribs completely apart or push them together so that there is no space between them. Once they learn how to climb into each other's crib, they could slip and get stuck in any space left between the two cribs.
02
Bathe both babies at the same time.
Use a laundry basket in the tub to keep the babies together and make bath time a bit more hands-free.
03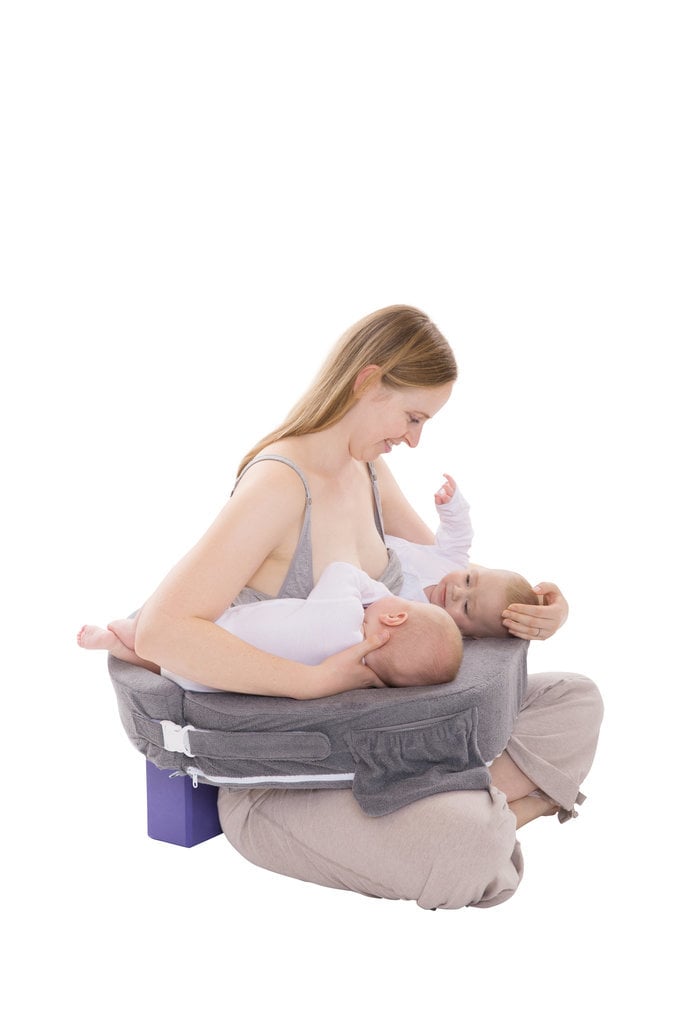 Feed them together.
Although you may only want to tackle feeding one baby at a time — especially if you're breastfeeding — your twins might have other plans. To feed or breastfeed both at the same time, use both sides of a nursing pillow at once, or invest in a double nursing pillow ($45) for a bit more space per baby — it's a great item to put on your baby shower registry!
04 Tell babies apart by their belly buttons.
Identical twins are a tricky business, but as the belly button is technically a "scar," your twins will likely have different-looking navels.
05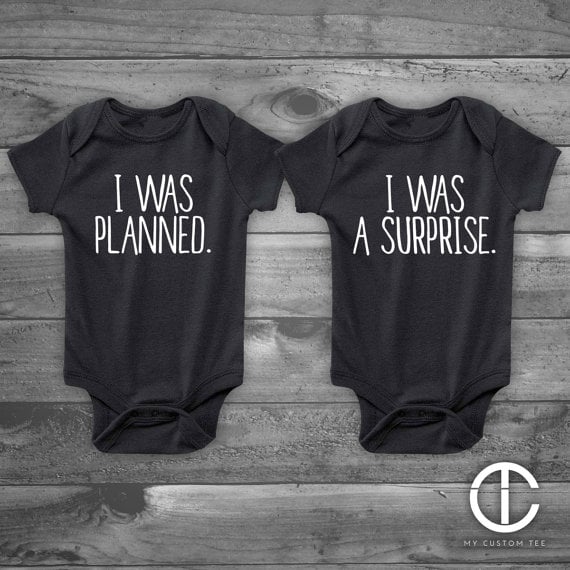 If their belly buttons are too similar, tell them apart with a bold onesie set.
There are so many onesie sets for twin babies — they'll help you to tell them apart and keep track of who is who, but a warning: they may make your babies Instagram famous.
06
Fashion a quick bottle stand for independent feeding.
If you need a quick hands-free feeding moment (or 10), roll up a swaddle blanket and secure with a hair tie to create a "bottle stand" for babies who are eating in a swing or rocker. The bottle gets propped, and as long as they're not too fidgety, it should stay in place.
07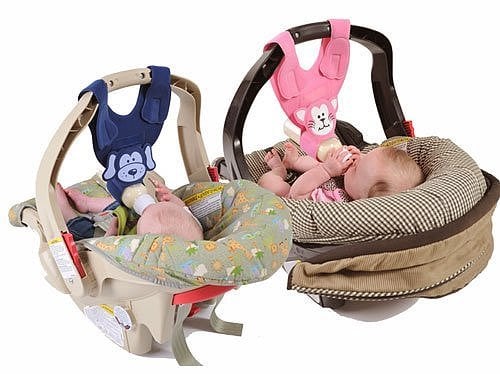 Feed them hands-free in their car seats.
If you have no choice but to get into the car with hungry twins, these bottle slings ($37) are a perfect mealtime hack for car seats. The bottle won't fall out of their hands, the babies can pause to chat to each other and go right back to eating, and you don't have to worry about dangerously scraping the back seat floor to look for a lost bottle while a baby screams behind you.
08
Make tummy time and relaxation easy for both babies and mama.
The Twin Z Pillow ($100) makes putting even the smallest of babies down to relax a breeze — it also acts as a double nursing pillow, a body pillow for mama, a secure surface for some tummy time, and more!
09
Take both babies shopping with ease.
To take both kiddos out to the grocery store without having to wheel around a huge two-kid cart, invest in a Buggy Bench ($40) that attaches to the inside of the cart and can be used once your tots are sitting up.
10
Feed both babies at once no matter where they are.
Whether they're in their high chairs, cribs, swings, or car seats or hanging out on a play mat, the Podee ($11) allows them to eat on their own and gives you a bit of "me time" to do whatever your mama heart desires.
11 Push both babies in a swing at once.
If you thought infant swings had two sets of leg holes so that the baby could simply face either direction, you were wrong! Infant swings are a twins' dream, as both babes should fit snuggly into the swing back-to-back, which eliminates any extra room for them to slouch or jerk forward or backward while swinging.
12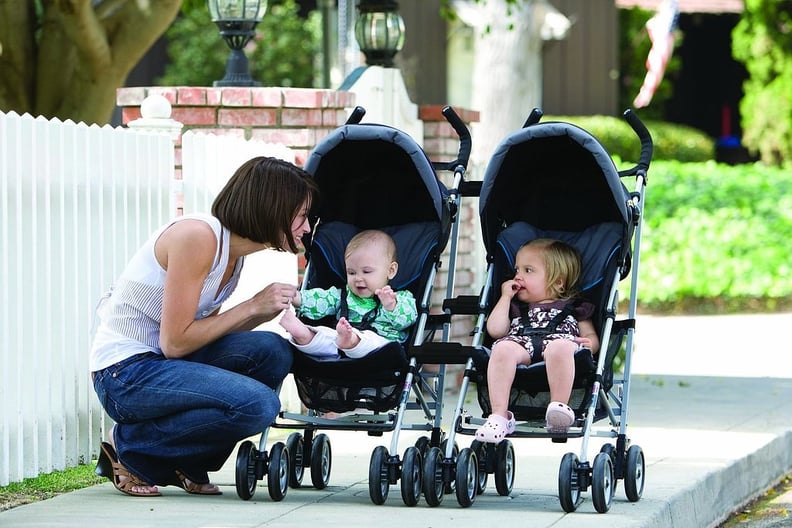 Attach strollers to make afternoon walks manageable.
If you've got your babes in separate strollers, you can make pushing them both much easier with a stroller connector ($13).