Virtual and Drive-Through Scholastic Book Fair For Kids 2020
Kids Can Participate in Scholastic's Virtual or Drive-Through Book Fairs, Which Are Going On Now!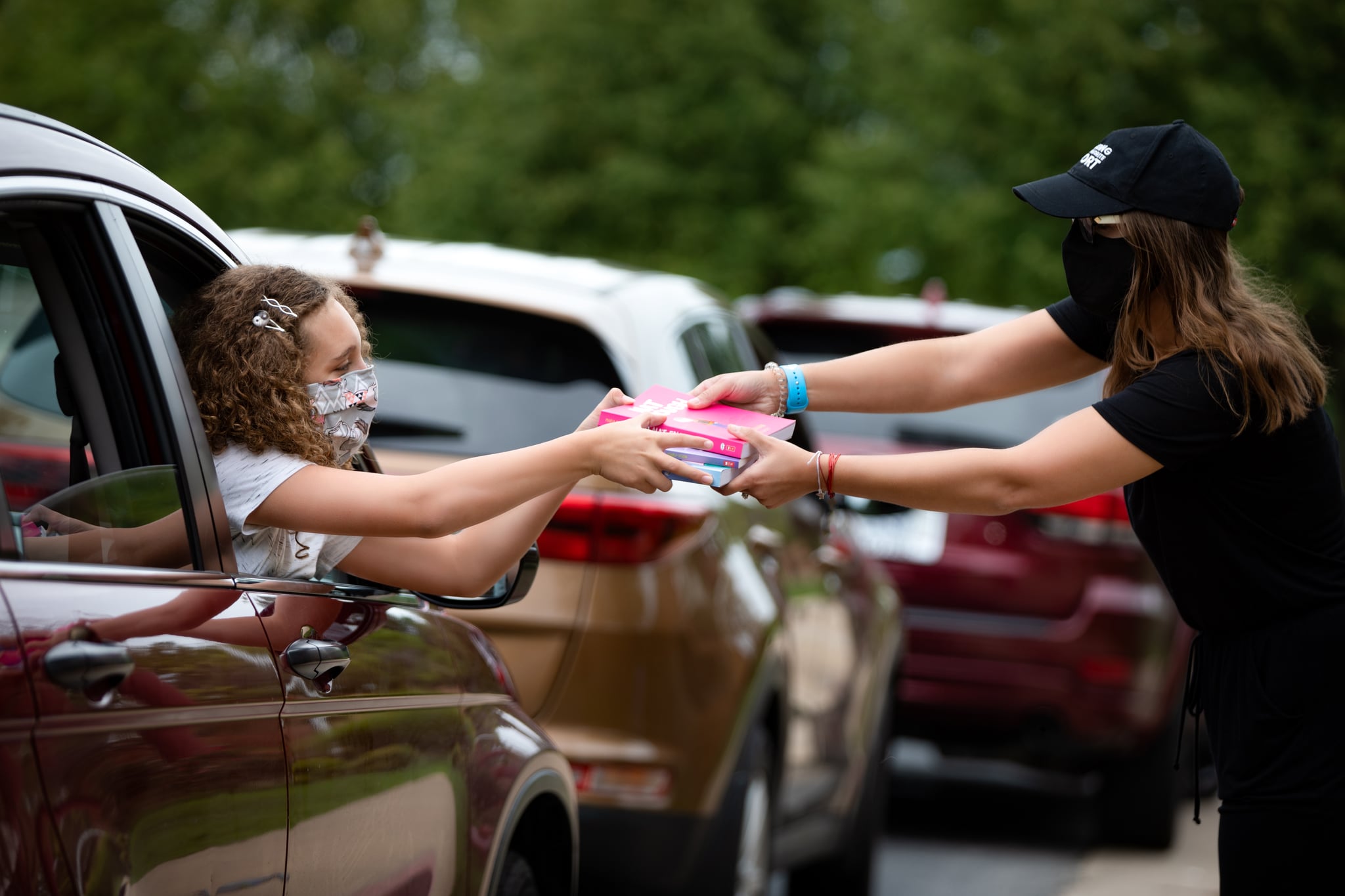 When I was growing up in the '90s, the Scholastic Book Fair was truly the event of the year. There was nothing better than cruising around my school's library and checking out all the new titles. (Anyone else obsess over the Animorphs series when they were younger?!) And while we want to give our kiddos the same experiences we had, COVID-19 has understandably made things a little more complicated. Fortunately, Scholastic has decided to provide students with the option to engage in a virtual or drive-through book fair, which means your child's love of reading can continue to blossom at home.
"We know how much educators depend on our book fairs to raise critical resources for their schools and address the learning losses that children are facing given the unprecedented, months long school closures. But — equally important — our book fairs offer kids a sense of continuity, normalcy, and joy during a year that's been so difficult," explained Sasha Quinton, president of Scholastic Book Fairs, in a press release. "We quickly pivoted to develop and roll out new, flexible fair models to meet each school's needs and make sure they could bring the magic of a Scholastic Book Fair to their communities, no matter what their return to learning looks like."
Read on to learn how your children can participate in the Scholastic Book Fair amid COVID-19.
What to Expect at Scholastic's Virtual Book Fair
To give young readers a chance to experience some book-fair magic at home, Scholastic has revamped its website so students can explore new books from their couch. All families have to do is log into the website — you can check here to see if your child's school is hosting its own! — and create an account. From there, readers of all ages can "walk" through the fair to shop their favorite titles, and any purchases will be shipped right to their front door. Additionally, kids can access interactive content that includes characters from their favorite series as well as curated videos from popular kids' books authors.
What to Expect at Scholastic's Drive-Through Book Fair
According to a press release, drive-through book fairs are available in select areas (use this form to see if it's an option in your community!), regardless of whether or not your little one's school is officially open. With the drive-through option, a Scholastic truck will deliver a case of its top-selling books and arrange a visit from a favorite costumed character to help pass them out. Because the displays will be outside, families can simply take a look at the inventory, grab their books via a drive-through lane, and pay using a contactless method.
What to Expect at Scholastic's In-Person Book Fair
Scholastic has worked to incorporate important safety guidelines into its in-person events this year. Along with new flexible, spaced-out setups, there will be social-distancing stickers on the floor and signs at each book fair reminding kids to stay six feet apart.
All three are great alternative options for this year, however, if you live in a part of the US that is experiencing a spike in COVID-19 cases, the virtual option is definitely the easiest and can help to keep the families in your community healthy until in-person events are safer.
Image Source: Ben Munson for Scholastic