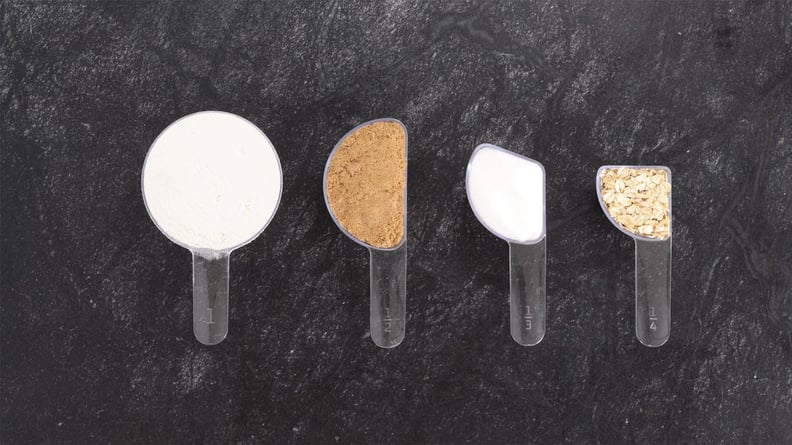 As POPSUGAR editors, we independently select and write about stuff we love and think you'll like too. If you buy a product we have recommended, we may receive affiliate commission, which in turn supports our work.
It's only been a few days since all the gifts under our tree have been unwrapped, and the one that's gotten by far the most use by every member of my family? Surprisingly, it's a set of measuring cups.
But unlike a typical set, these Visual Measuring Cups ($24) are based on basic geometry and shaped to match their quantity. Even I have to turn over my traditional measuring cups and read the label to make sure I've got the right one, but in this case, the one-cup measure is a full circle, while the half, third, and quarter cups are made like their corresponding semicircles.
Because of this intuitive approach, they are tailor-made for kids and have made baking projects so much more empowering for my 6-year-old and 3-year-old. I'd long tried to get my kids to help measure ingredients as a de facto math lesson (especially during this period of homeschooling!), but after countless failed attempts to effectively explain the difference between one-third and one-fourth to a kid still learning basic subtraction, I'd stopped having them take the lead with this aspect of following a recipe. However, these new cups have served as the perfect visual aids in which the shape simply tells the size. One-half cup simply looks like half of a cup! It was a lightbulb moment for my little learners, and now they are already able to discern that two of the quarter cups are the same as one of the half cups. A true breakthrough!
We've already used them more than a dozen times in the past few days — from cookie baking to pancake making to dinner prepping — and they have made measuring ingredients more accessible to everyone. Unlike steel or ceramic cups, the clear Tritan shatterproof plastic also helps to be able to fully see what's inside. Another win for visual learners of all ages!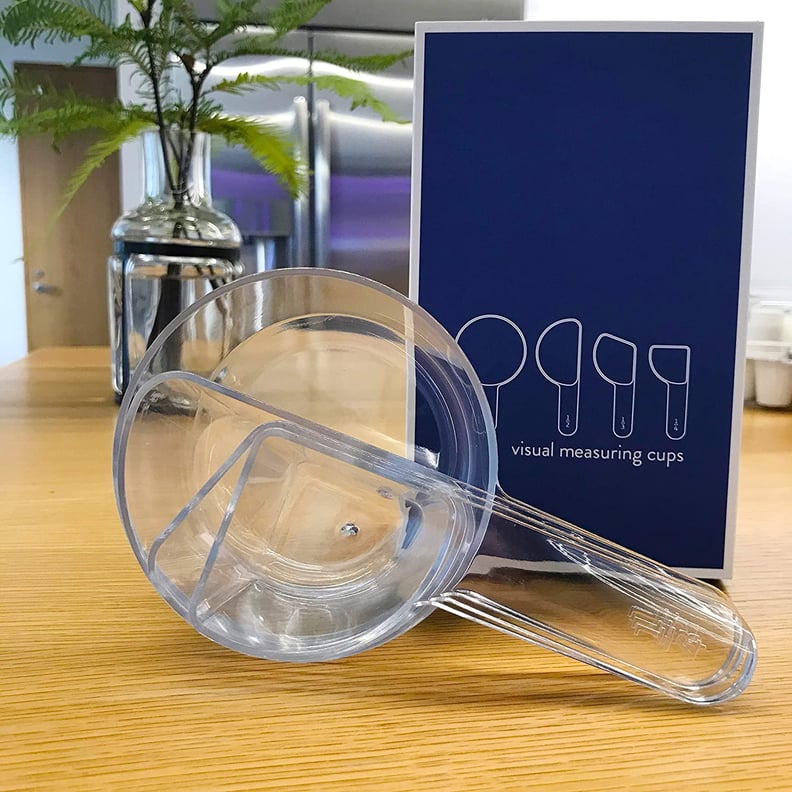 I was certainly nervous to part with my old measuring cups, which all nested together neatly in my kitchen drawer, but this set of four cups not only nests together, but its patented design — which took the creators four years of prototyping to perfect — is so clever, even the MoMA Design store now sells them. Plus, the cups stay put and are dishwasher-safe. My family will never cook without them again.