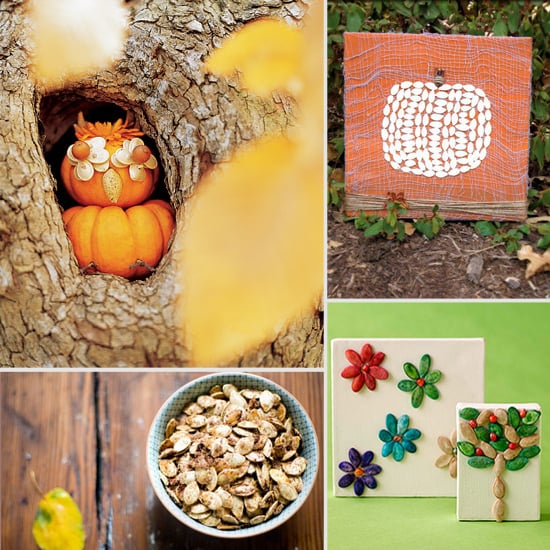 Pumpkin fun doesn't have to end once the carving is complete. Instead of tossing the piles of seeds in the trash or compost, try repurposing them to use in art projects or as a delicious snack.
Check out the following selection of fun pumpkin seed activities and let us know — what do you do with your leftover pumpkin seeds?
01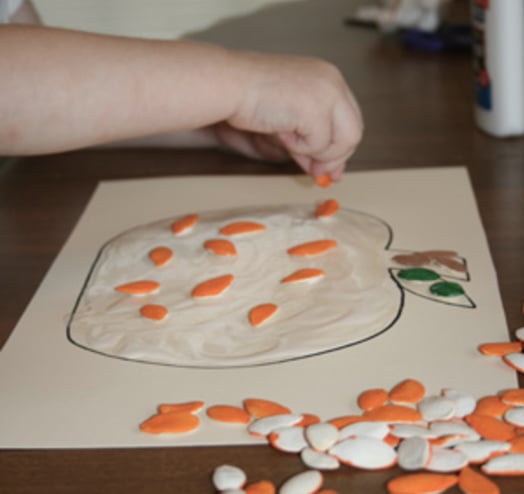 Pumpkin Seed Pumpkin Fall Craft
Real pumpkins won't last more than a few weeks, but this simple pumpkin seed pumpkin can last forever!
03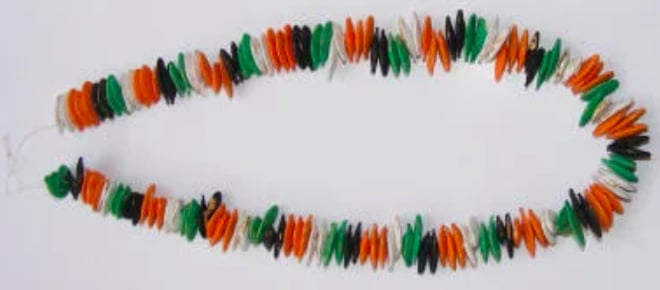 Pumpkin Seed Necklace
04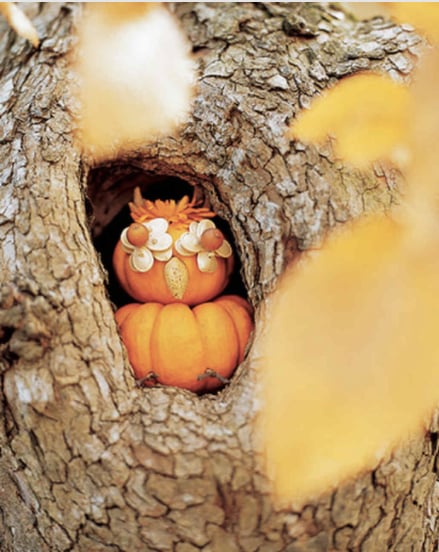 Wise Owl Pumpkin
It may be the year of the dragon, but owls are still a major hit. This Wise Owl Pumpkin uses two miniature pumpkins to form the body and pumpkin seeds stuck on toothpicks for the eyes.
05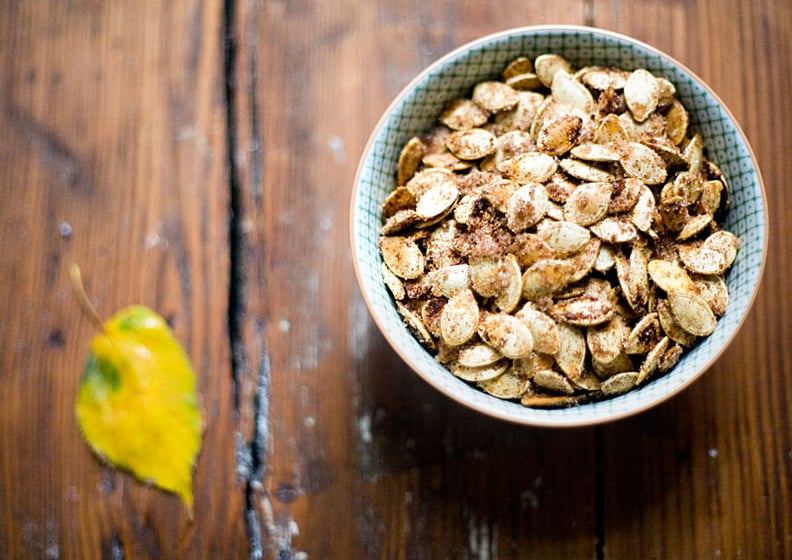 Cinnamon-Sugar Roasted Pumpkin Seeds
06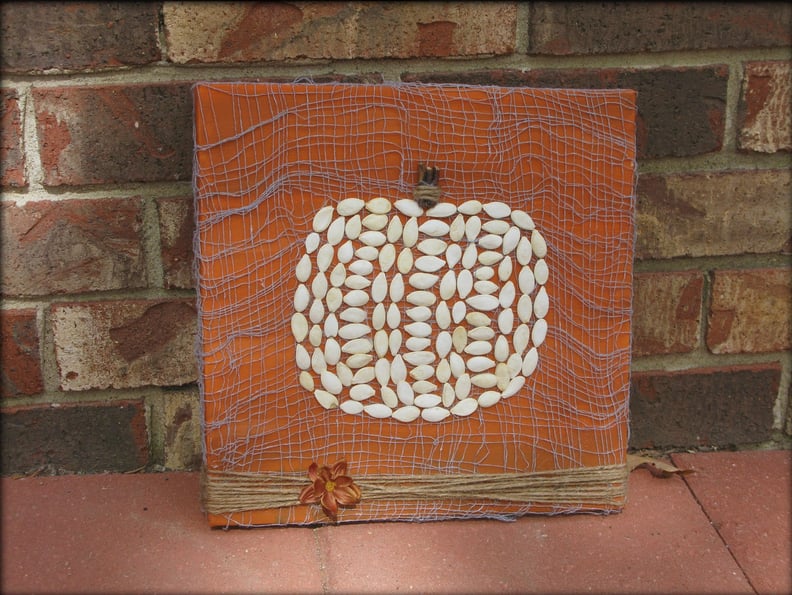 Pumpkin Seed Painting
Transform a blank canvas into something really special with pumpkin seeds, raffia, a hot glue gun, and some creativity. Follow along with Tattered and Inked's easy tutorial to make one of your own.
07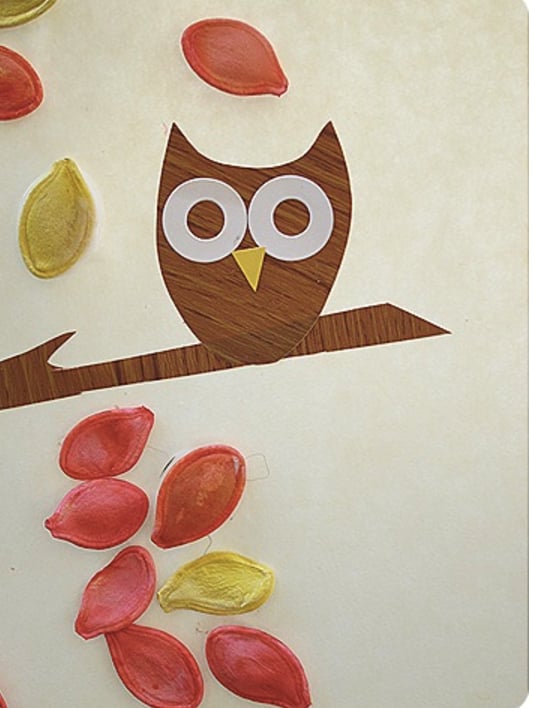 Pumpkin Tree
Here's a fun and whimsical way to create something colorful with those leftover pumpkin seeds. Follow the directions for making this pumpkin seed tree from Let's go Fly a Kite.
08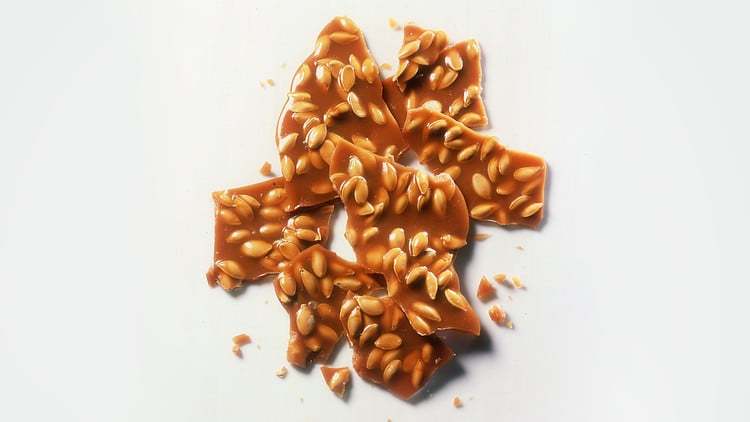 Spiced Pumpkin Seed Brittle
Turn those pumpkin seeds into a really sweet treat with this recipe for pumpkin seed brittle from Martha Stewart. And this brittle has all the wonderful flavors of Fall, full of cinnamon, ginger, and nutmeg.
09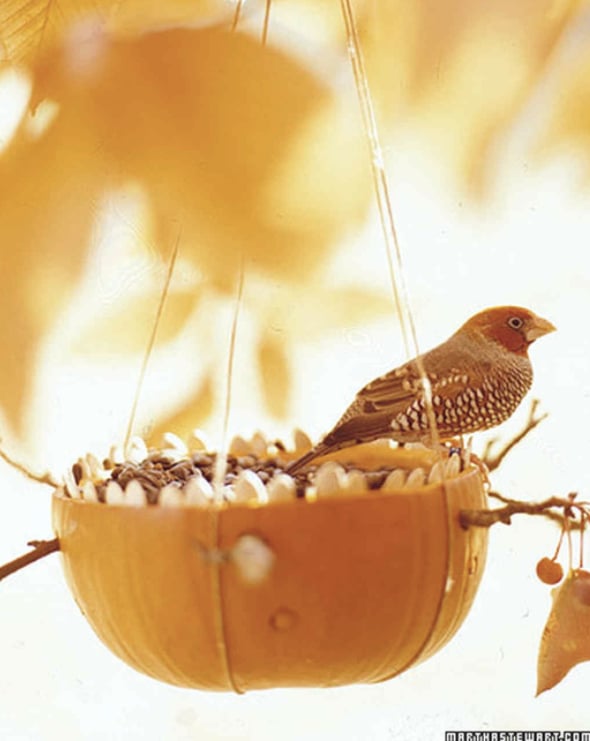 Pumpkin Bird Feeder
With your tot, turn a pumpkin into a really special bird feeder that will attract all the birds in your neighborhood for a festive feast. Follow the simple directions from Martha Stewart that uses pumpkin seeds in a really fun way.
10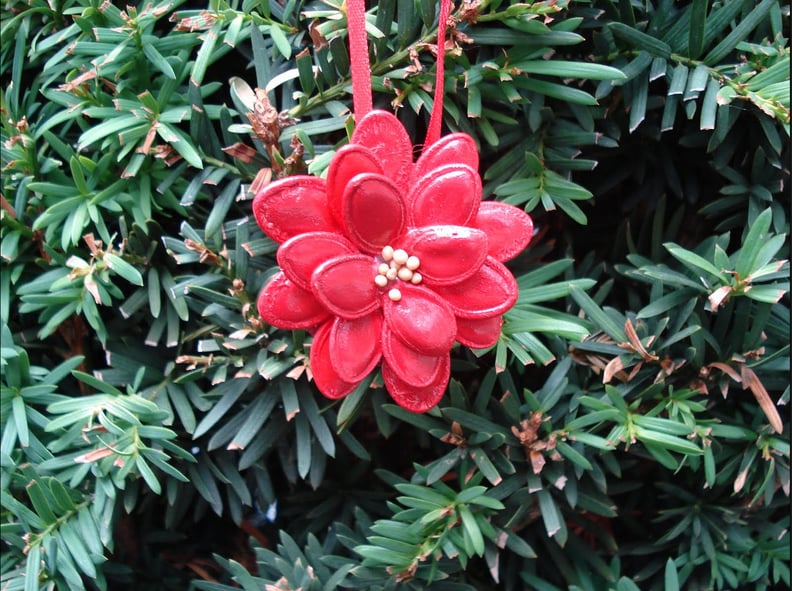 Pumpkin Seed Ornaments
It's never too early to get a start on the holidays! These pumpkin seed ornaments are a fun way to get a jump-start on the holiday.
11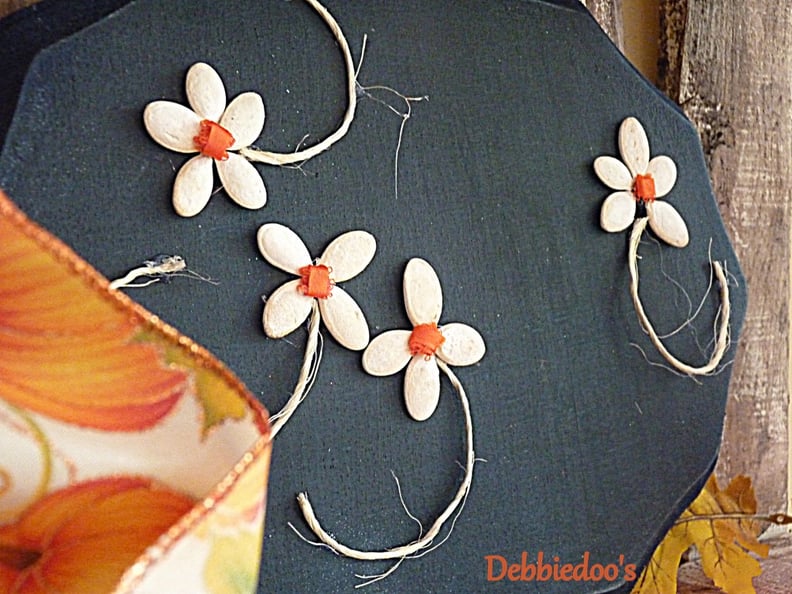 Pumpkin Seed Art