An old favorite Instagram account of ours — of the Jacob's Food Diaries and Average Parent Problems era — has started to resurface thanks to a few #TBT posts, which is reminding us that this account is for sure the cutest we've ever come across.
Back in 2015 using the hashtag #WeeBabyVs, Jennifer G. started posting photos of her then 1-month-old daughter, Alexandra — who was born at just 5 pounds, 7 ounces — paired up against household objects. Alexandra was so tiny that even the smallest things — like a banana — looked huge next to her, which is both sweet and hysterical.
Read through to see what this wee baby was paired up with back in the day, and follow Jennifer to see Alexandra now!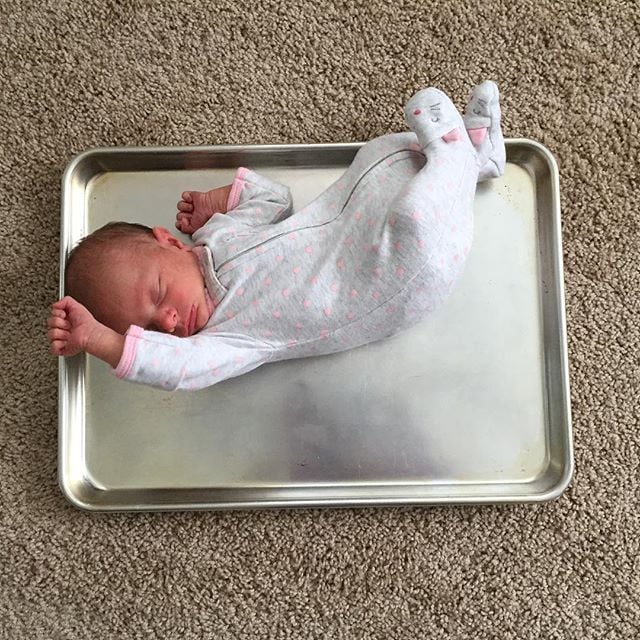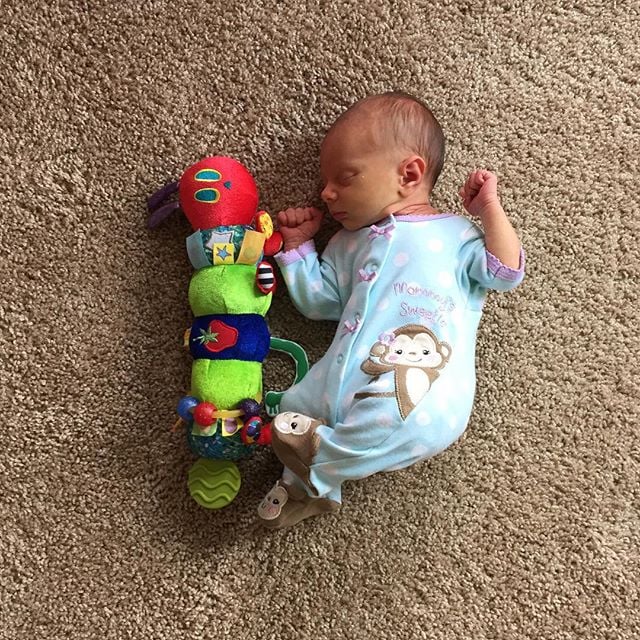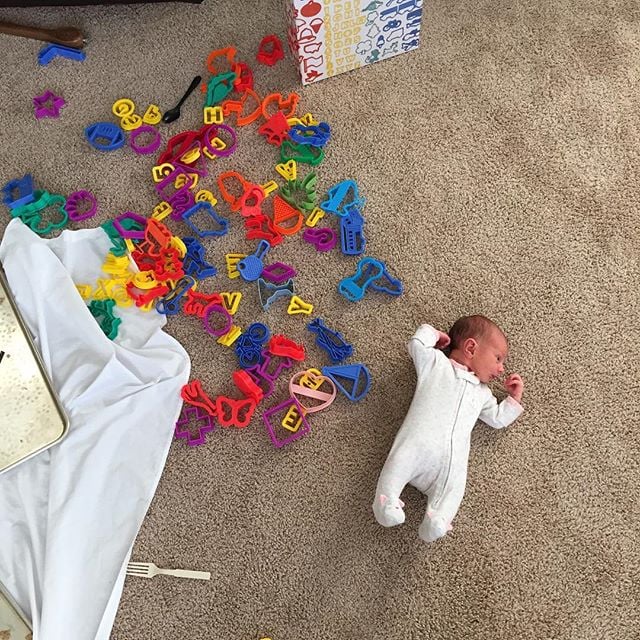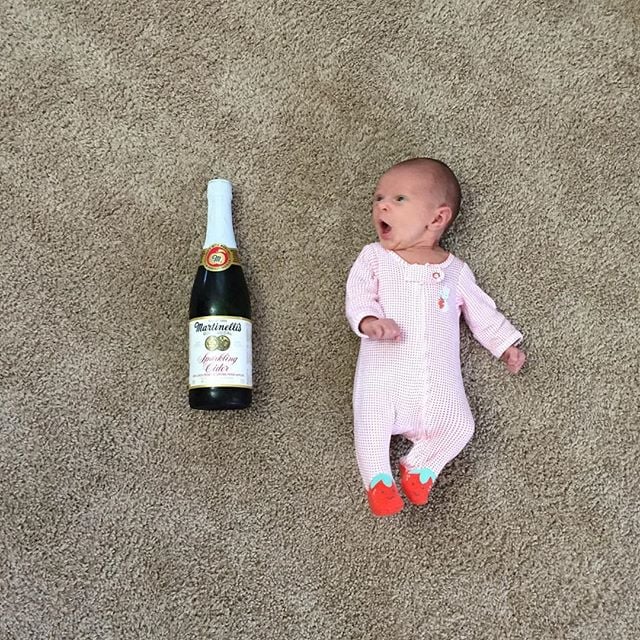 Baby vs. sparkling cider.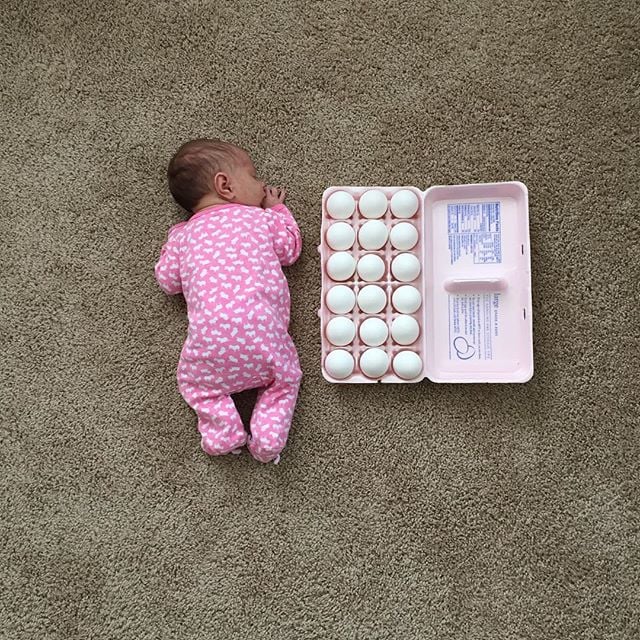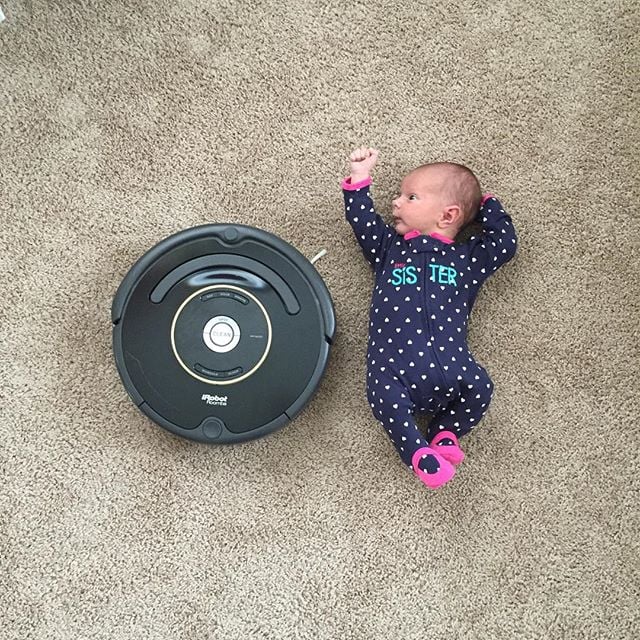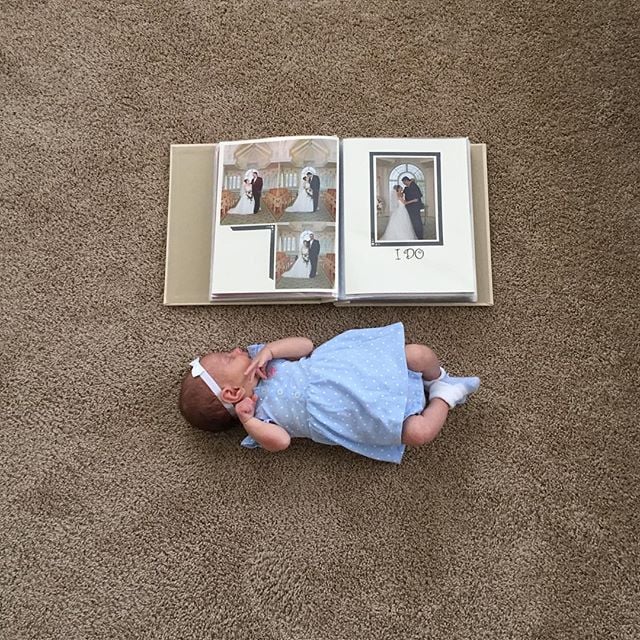 Baby vs. wedding scrapbook.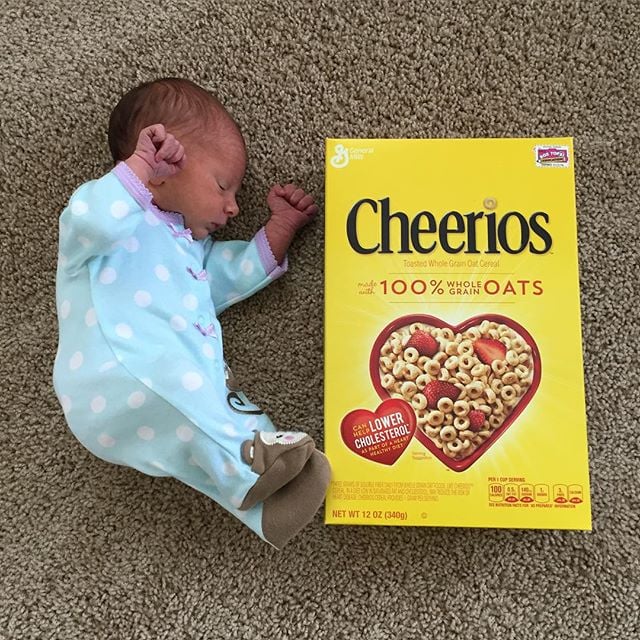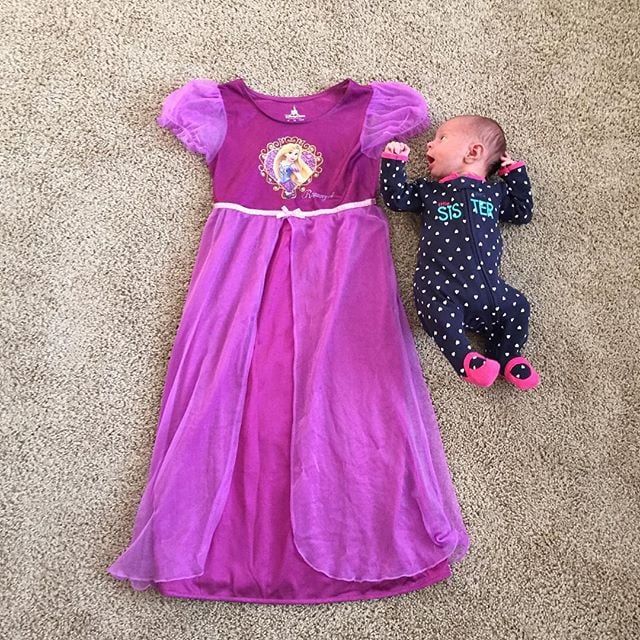 Baby vs. toddler pajamas.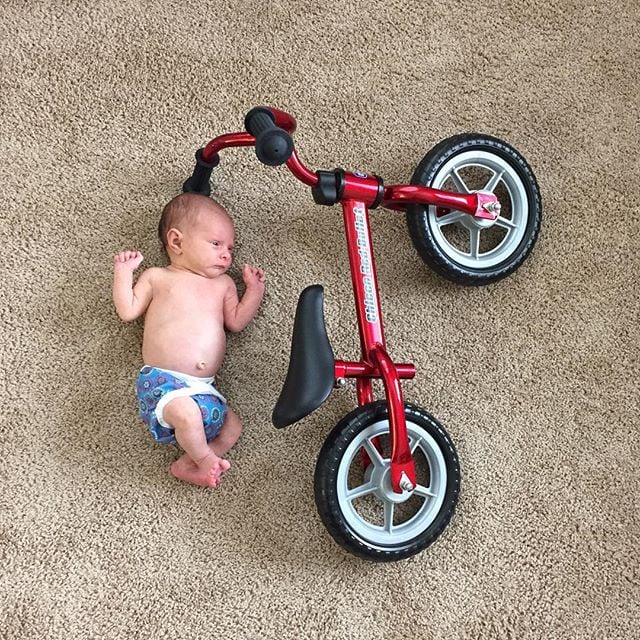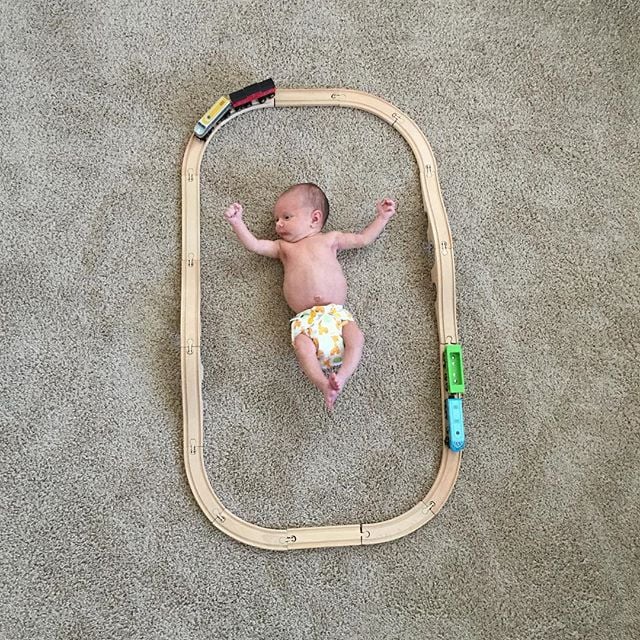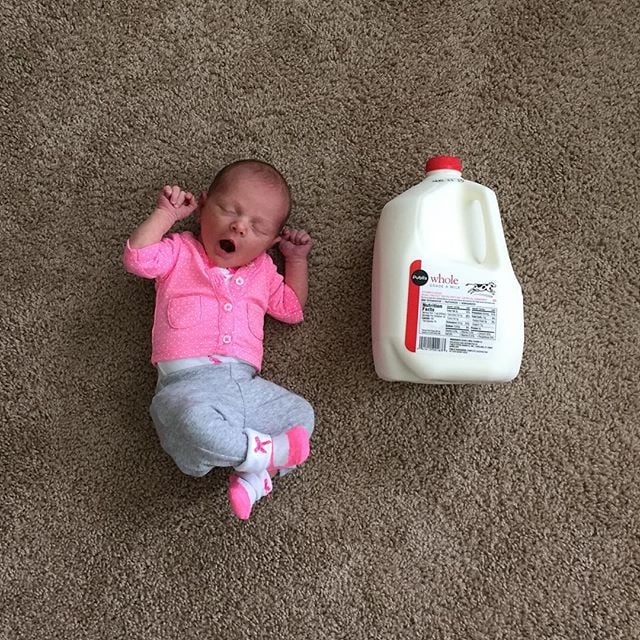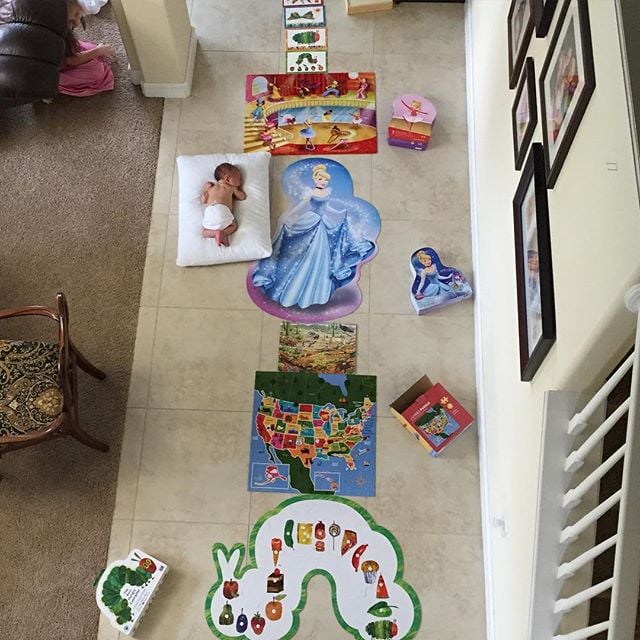 Baby vs. all the puzzles.