8 Cozy Weighted Stuffed Animals Your Kids Will Love Snuggling
It's no secret that weighted blankets can ease anxiety and envoke a calming effect over the body. But did you know that certain stuffed animals can produce a similar effect effect?

"Weighted stuffed animals usually weigh between 1 pound and 5 pounds," explains Holly Schiff, Psy.D., a licensed clinical psychologist with South County Psychiatry.
Interacting with them (think: hugging, cuddling, laying them on your body) can induce "a feeling of safety and calmness," Dr. Schiff says. "Deep pressure can reduce cortisol levels, settle and calm the nervous system, and release dopamine and serotonin. When we lower our cortisol levels, we are, in turn, lowering our 'fight or flight' response as well. It provides the same pressure a hug would."
Dr. Schiff owns the weighted Cheetah animal from Pillowfort and says she's used weighted stuffed animals for anxiety, autism, depression, and PTSD in her clinical practice.

The one difference to note between the weighted stuff animals and the weighted blankets is that "with the stuffed animals, the weight is more localized and not spread all over the body as it tends to be with the weighted blankets," says Dr. Howard Pratt, D.O., a psychiatrist and the board-certified medical director at Community Health of South Florida, Inc. Still, the mental health benefits are considerable.

When shopping for one of these plush critters, be sure to follow the American Academy of Pediatric's sleep guidelines for infants as blankets, stuffed animals, and toys are advised to be kept out of the sleep space. "For older children, you should consider the weight of the stuffed animal as well as its size to ensure it is not something that the child wouldn't be able to carry or adjust, or which would somehow injure them," Dr. Pratt says.
And while you're shopping, don't forget to pick up a weighted plushy for yourself. The experts agree that weighted stuffed animals are for adults, too. Ahead, here are eight weighted stuffed animals for adults and kids that can help you or a loved one feel safe, secure, and calm.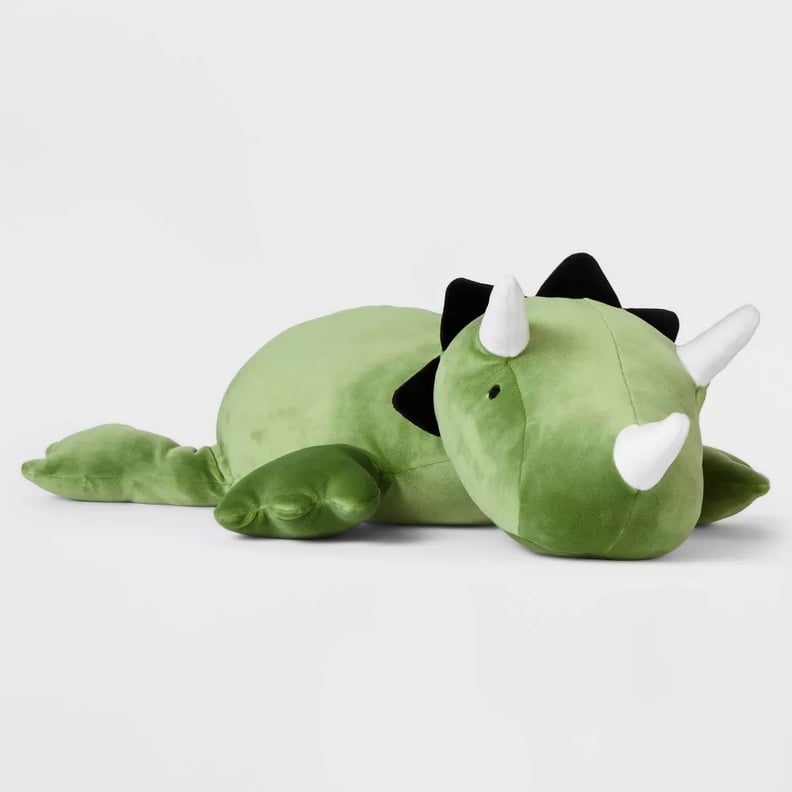 Best Weighted Stuffed Animal For Anxiety If You Love Dinosaurs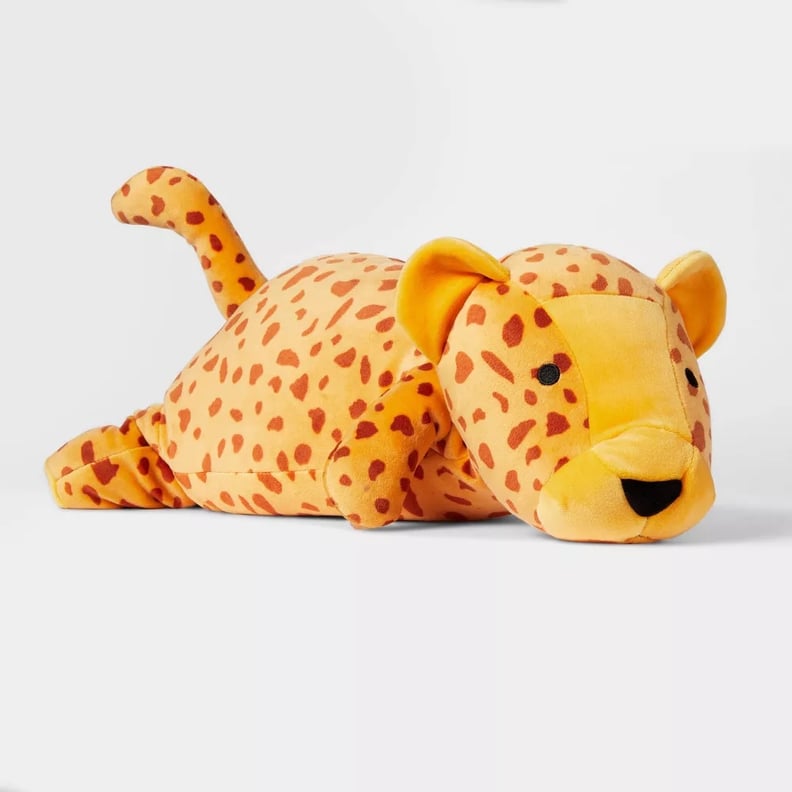 Best Weighted Stuffed Animal For Anxiety If the Cheetah Is Your Spirit Animal
Pillowfort Cheetah Weighted Plush Throw Pillow ($20)
Dr. Schiff swears by this Cheetah variation from Pillowfort. "It has a velvety soft, plush exterior," Dr. Schiff says. "It is heavy enough where you can feel it, but not so heavy that it feels oppressive. The subtle weight on your chest feels calming and relaxing."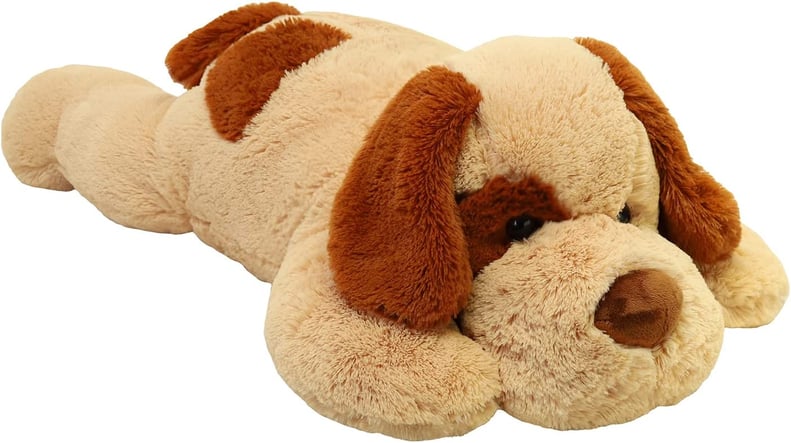 Best Weighted Stuffed Animal For Anxiety If You're Having Big Feelings
YESGIRL Dog Weighted Stuffed Animal ($40, originally $60)
At 26.8 inches, this plushie has a lifelike feel. And, like a human's best friend, the huggable pup can help soothe anxious feelings courtesy of its 5-pound weight. If you can't have a real dog to cuddle up with on sad days, this weighted stuffed animal is the next best thing.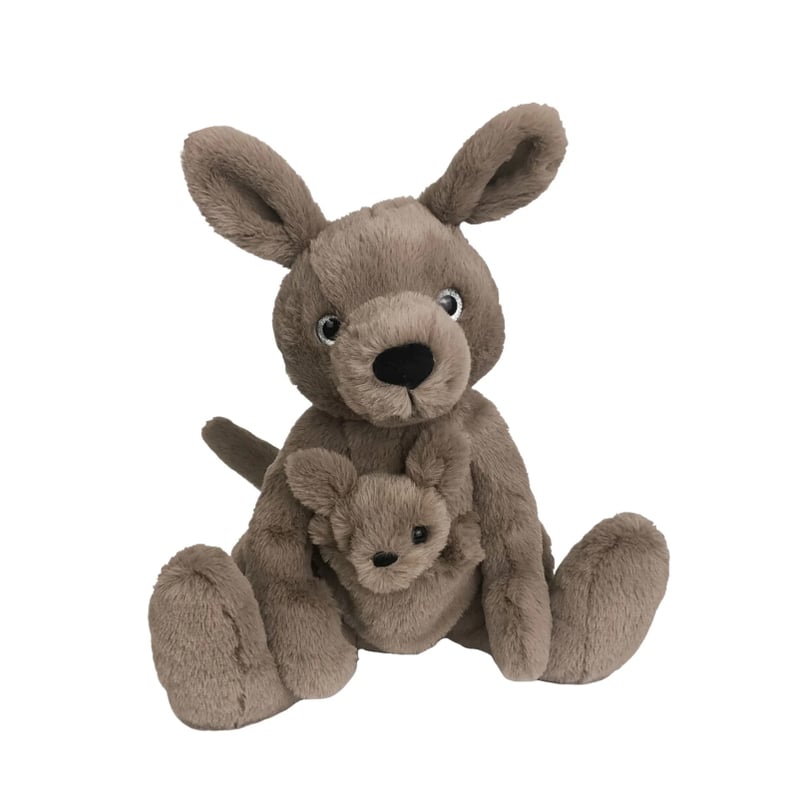 Best Weighted Stuffed Animal For Anxiety If You Also Have Allergies
Weighted Kangaroo (starting at $35)
This weighted 15 to 16-inch kangaroo from Etsy comes in four weights from 1 to 4 pounds. It is hand stuffed with virgin hypoallergenic recycled fiber and hypoallergenic glass beads. Bonus: The soft mama 'ro has a little Joey — a sweet touch.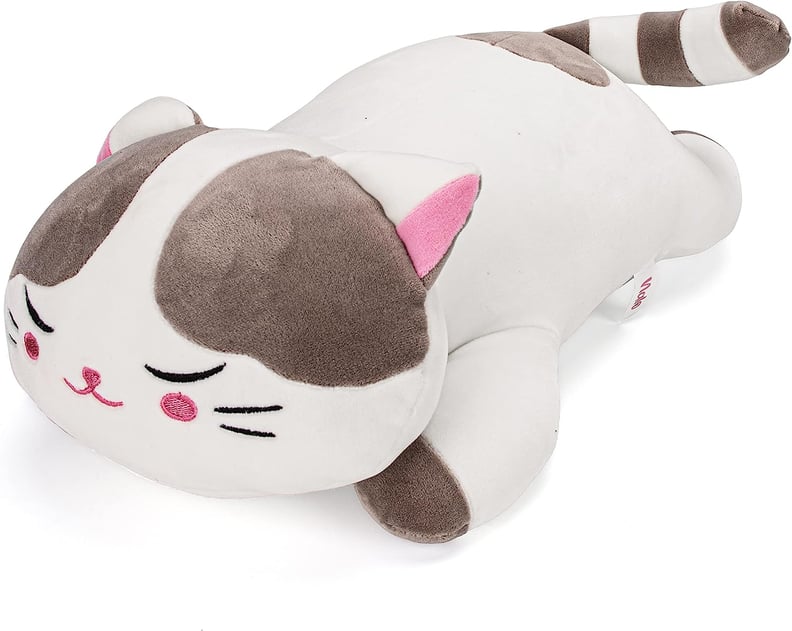 Best Weighted Stuffed Animal For Anxiety If You're a Cat Lover
NALO Weighted Cute Cat ($35)
This weighted stuffed kitty clocks in at 3.5 pounds. The turned-up, slightly-smiling lips, and rosy cheeks makes the stuffie look inviting and ready for a warm hug.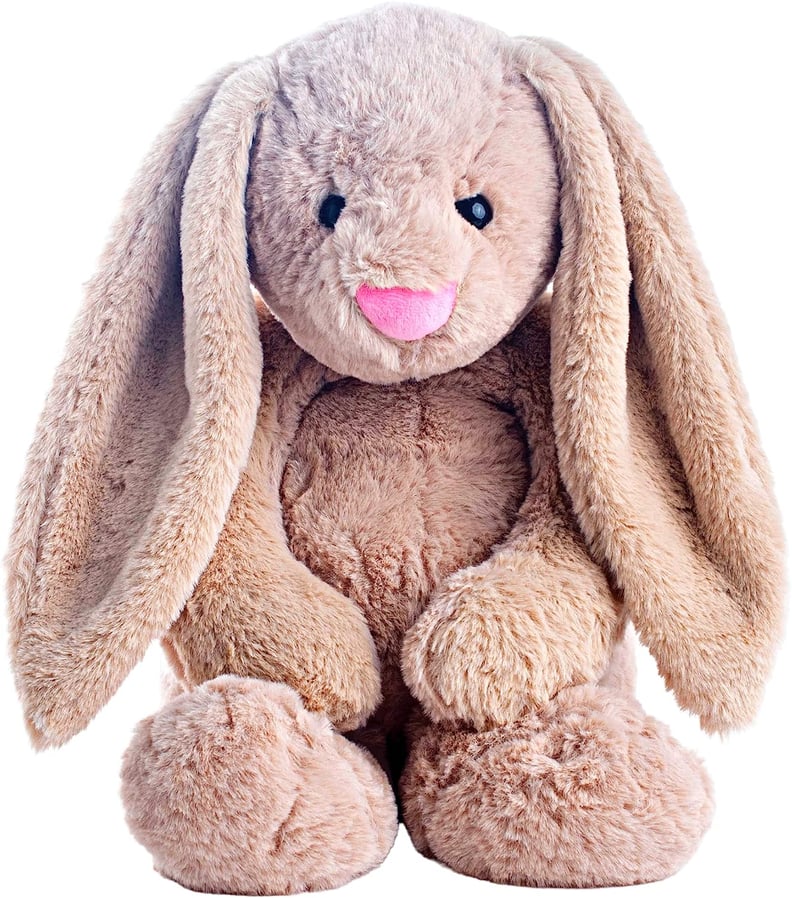 Best Weighted Stuffed Animal For Anxiety When You Need a Hug
Schooled Weighted Plush Animal Bunny (staring at $40)
A popular weighted stuffed animal for anxiety, this bunny looks approachable, soft, and cuddly — small, but comforting details for someone feeling overwhelmed. Just wrap the arms around you and feel the stress start to subside. It's available in 3 or 4 pounds on Amazon.
Best Weighted Stuffed Animal For Anxiety in Older Kids and Adults
Fiosnow Brown Bear ($26, originally 49)
Billed as a top-notch weighted stuffed animal, this one's ideal for people ages 3 and up. The giant 24-inch teddy bear weighs 3.5 pounds, helping to foster focus and calm even in tense moments.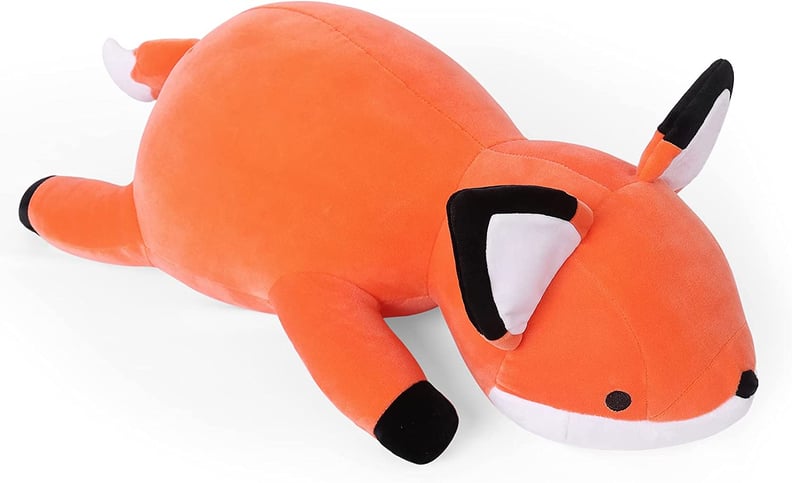 Best Weighted Stuffed Animal For Anxiety If You Love Foxes
Popest Fox Weighted Stuffed Animal ($30)
This weighted fox is perfect for a woodland-themed kid's room. The 4.2-pound design provides added comfort, while the 24-inch length allows it to double as a pillow. With over 388 reviews on Amazon, one user called it "a huggable companion with a gentle weight."