The "Baby Shark Challenge" Is Here, Because How Else Do You Deal With a Catchy Kid's Song?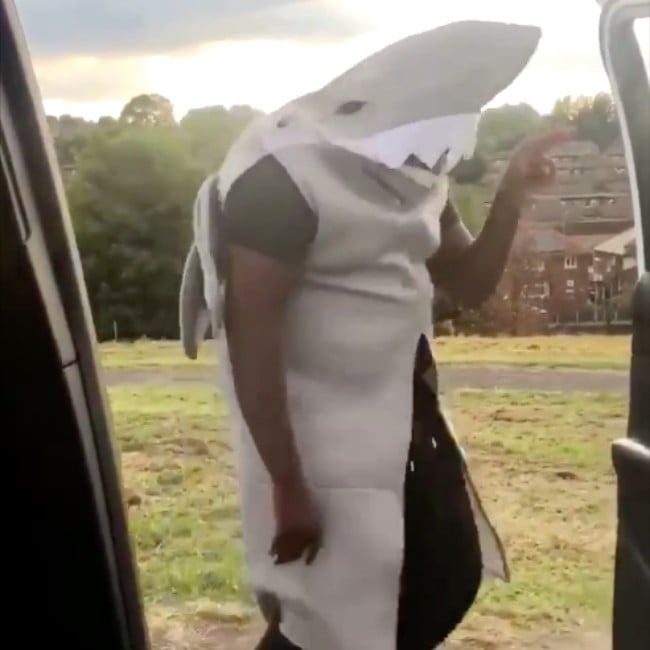 Move over "In My Feelings" Challenge, there's a new viral sensation in town that will make parents grin ear-to-ear. The newest trend? The Baby Shark Challenge, and yes, given how many little kid programs moms and dads have to endure, it's definitely warranted.
If you're unfamiliar with the "Baby Shark Song," it's a video created by the Korean YouTube channel Pinkfong. And because of its unforgettable lyrics and easy-to-copy dance moves, it's a slam dunk for parents who want to have a little fun, with a potentially annoying very catchy jingle they often find themselves singing long after their kiddos have hit the hay.
In fact, the song is so immensely popular, the video recently broke into the top 40 most viewed videos on YouTube. And let's be clear about one thing: no one is safe! Even Kylie Jenner can't seem to get the words out of her head.
Scroll through to see how both parents and nonparents alike are taking matters into their own hands, and try not to giggle uncontrollably.
Um, is this the New Stayin' Alive?!
These morning show hosts tried their hand at the dance.
A little Baby Shark Zumba, anyone?
These life boat specialists got in on it . . .
Everyone can put their own, ahem, spin on it.
These nurses and their patients completely crushed it . . .
Is the Baby Shark Challenge a way of life?!
Some firemen got a little piece of the baby shark pie!
And just in case you need a refresher on what the song actually sounds like . . .