Everything You Need For Middle-of-the-Night Feedings and Diaper Changes With Your New Baby
Advertiser Content From
Pampers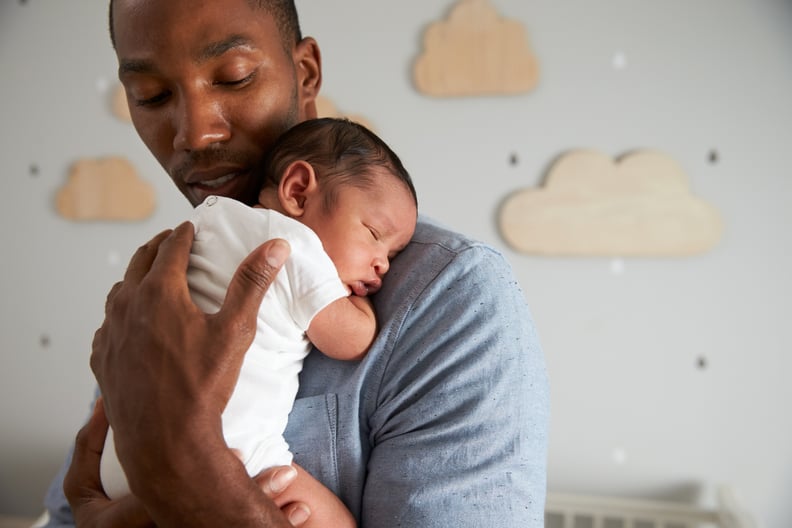 As POPSUGAR editors, we independently select and write about stuff we love and think you'll like too. If you buy a product we have recommended, we may receive affiliate commission, which in turn supports our work.
As a mom of one who's pregnant with my second child, I don't consider myself a parenting expert. However, as an editor with more than 10 years of experience, I do consider myself a shopping expert. I know a good product when I see one, which is why, when it comes to recommending must-have products for new parents, I'm more than happy to share my wealth of research and knowledge.
For me, those first few weeks and months with my son were a lot of trial and error, and I'm hoping I can implement a few of those learnings when I have my second this summer. One big hurdle for my husband and me was figuring out our middle-of-the-night feeding and diaper changing routine. After a few weeks, we found a pretty good groove: my husband would typically get my son out of his bassinet, unswaddle him, and change his diaper. I would then nurse and burp him, after which my husband would reswaddle and lay him back down again. This way, I wasn't totally alone during each feeding and changing, and we both got a chance to bond with our son. That routine might not be an option for you, or you might be pumping or formula feeding — but whatever the case, the below products were the real MVPs of our nighttime routine.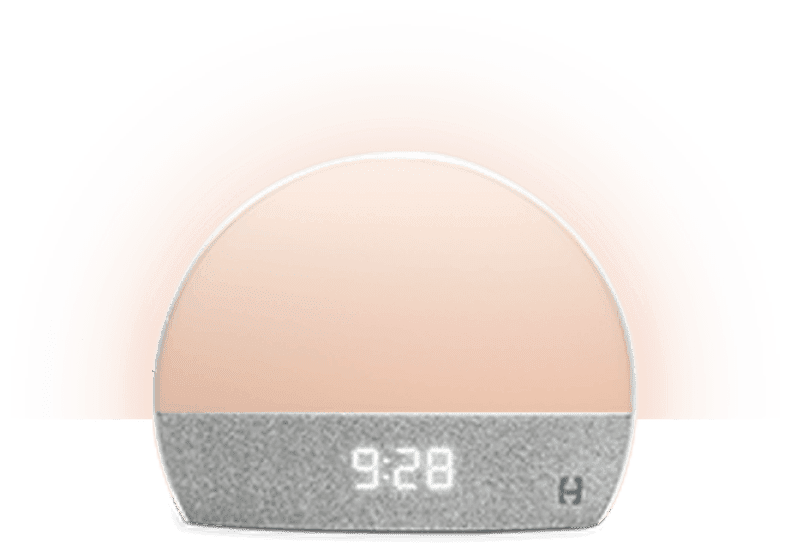 A Nightlight
Keep your space calm and quiet during middle-of-the-night feeds with a nightlight. I love this Hatch Restore Smart Sound Machine Alarm Clock ($130) which lets you control the settings via your phone. This means you can turn the light brighter and turn off the white noise during feeding time to make sure your baby is awake enough to get a full feed in. I also like that it has a digital clock, which helps you keep track of diaper changes and feedings while you're half asleep.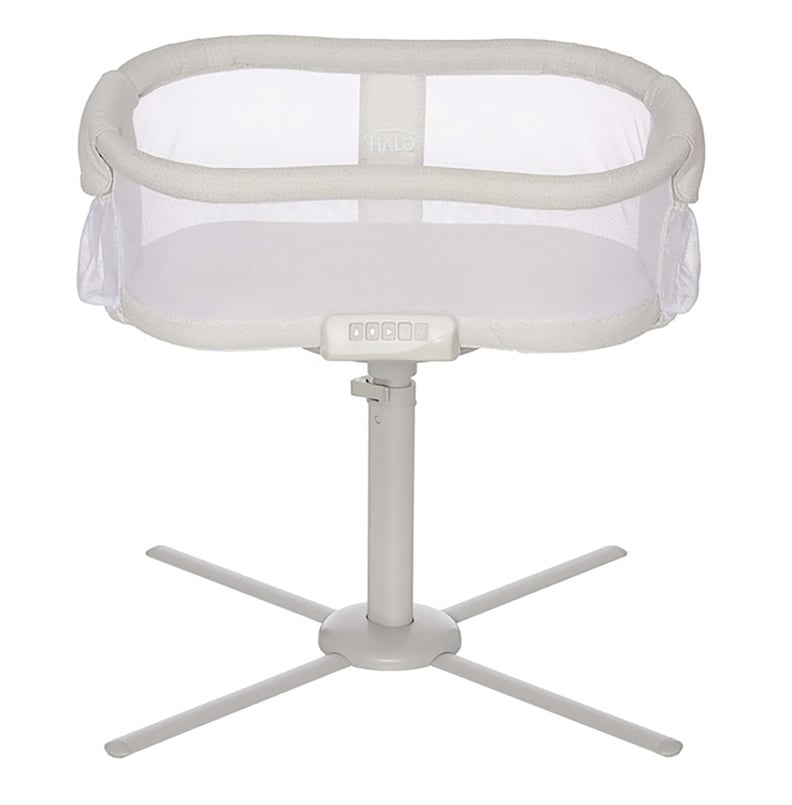 Easy-Access Bassinet
Having a bassinet next to your bed during those first few months is a huge convenience for sleep-deprived parents. The BassiNest® Premiere Series Vibrating Bassinet | Pebble ($290) from Halo is a great option for new parents who want an affordable but reliable solution. You can keep this right next to the bed, and the flex sides makes it easy to pull the baby in and out for those feedings (especially if you're recovering from a C-section). Plus, the mesh sides mean you can peak at the baby from the comfort of your bed.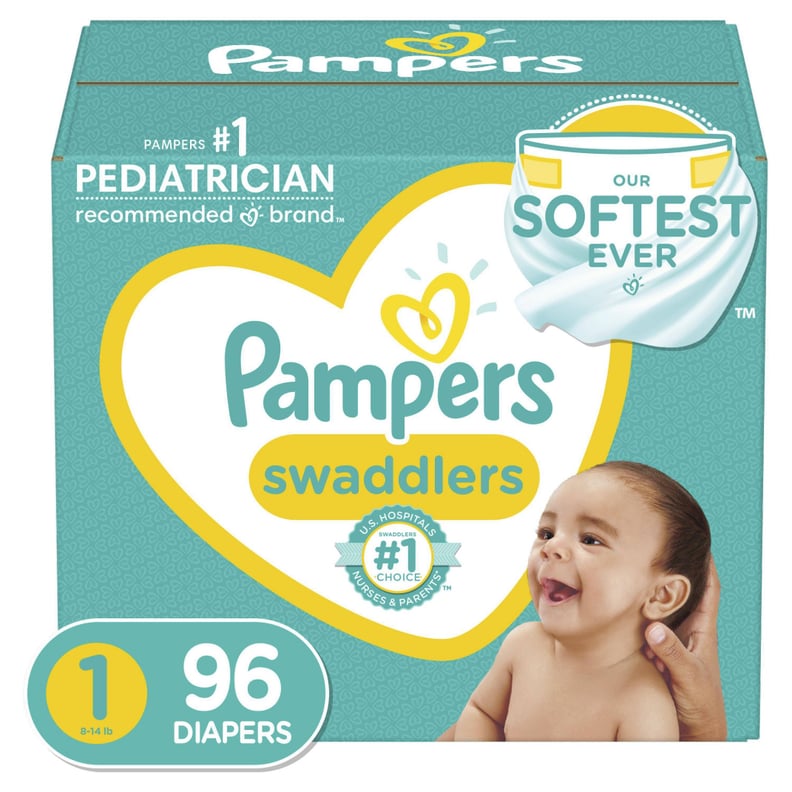 Pampers Swaddlers Diapers
The right diaper is crucial for those first nights. I always opted for Pampers Swaddlers Diapers ($29), which are soft, gentle on newborn skin, and absorbent. When combined with the Pampers Pure Wipes ($7), they helped keep our son's bottom dry and rash free during those first few months. The wetness indicator was super helpful for us as first-time parents, since my husband relied on that indicator when he was super groggy during late-night and early-morning diaper changes.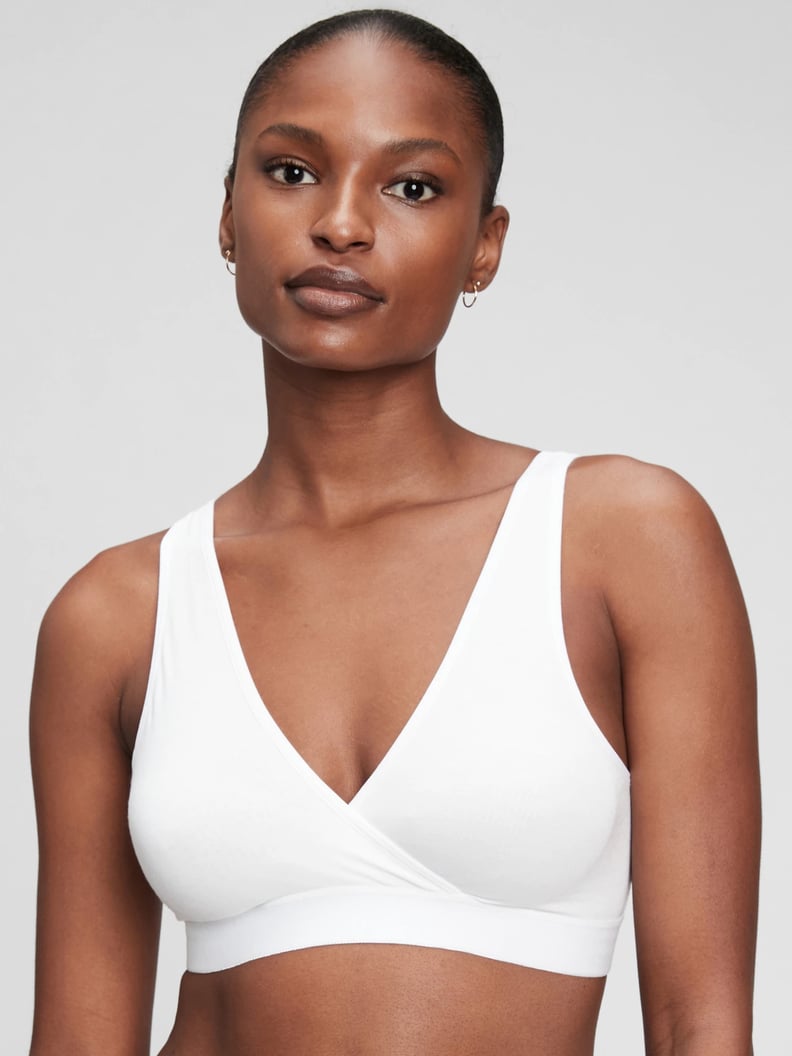 Nursing Bras
My breasts and I were not prepared for nursing — how it felt, how they grew, the leaking, the soreness. With that said, one thing I learned really early on is that you're going to want to wear a bra — all the time. I used these Maternity Nursing Lounge Bralettes ($40) at night; they supported my engorged breasts, I was able to tuck leak pads inside to prevent stains, and they easily pull to the side for nursing. They're not very pump friendly, but they are comfortable, which was key!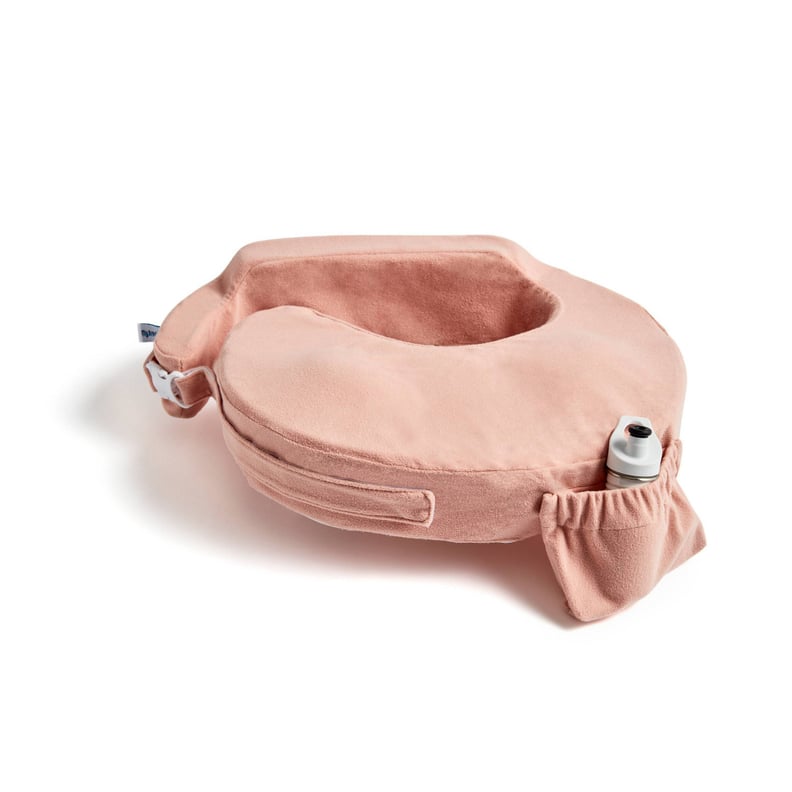 A Nursing Pillow
I didn't realize how essential my nursing pillow was going to be until I had my first child. I opted for My Brest Friend Deluxe Nursing Pillow Soft - Rose ($50) for it's sturdy shape. I also love that it comes with a little pocket, where I would stash my silver nipple shields and manual pump.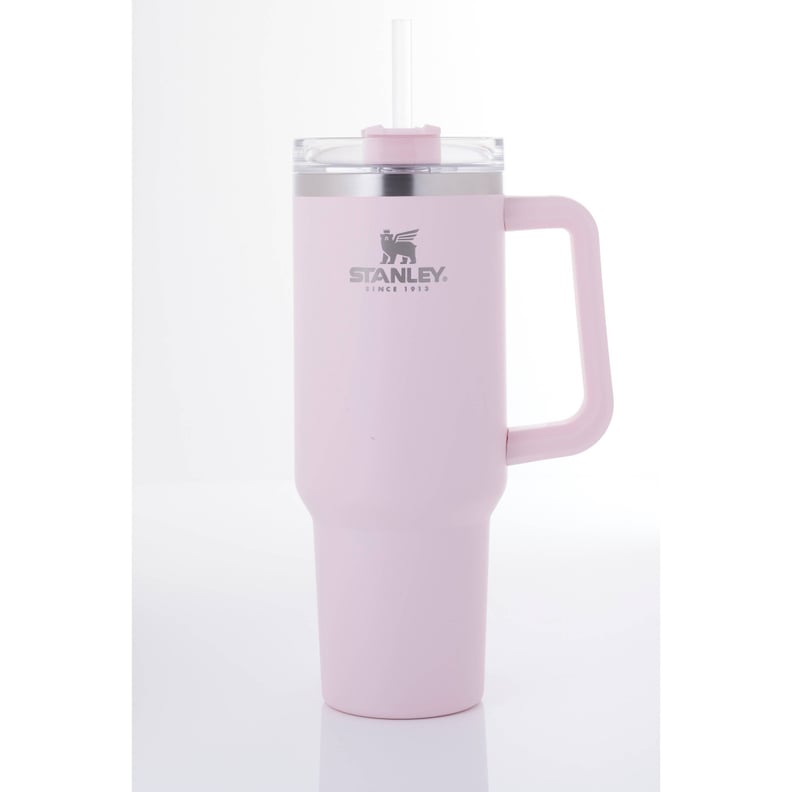 Stanley Adventure Tumbler
Yes, the viral Stanley Adventure 40oz Stainless Steel Quencher Tumbler ($40) really is worth the hype, especially for new moms. The narrow base means it fits in all cup holders, the handle makes it easy to hold when you only have one hand, and the straw means less mess. I filled mine up each night and would still have ice in it the next evening.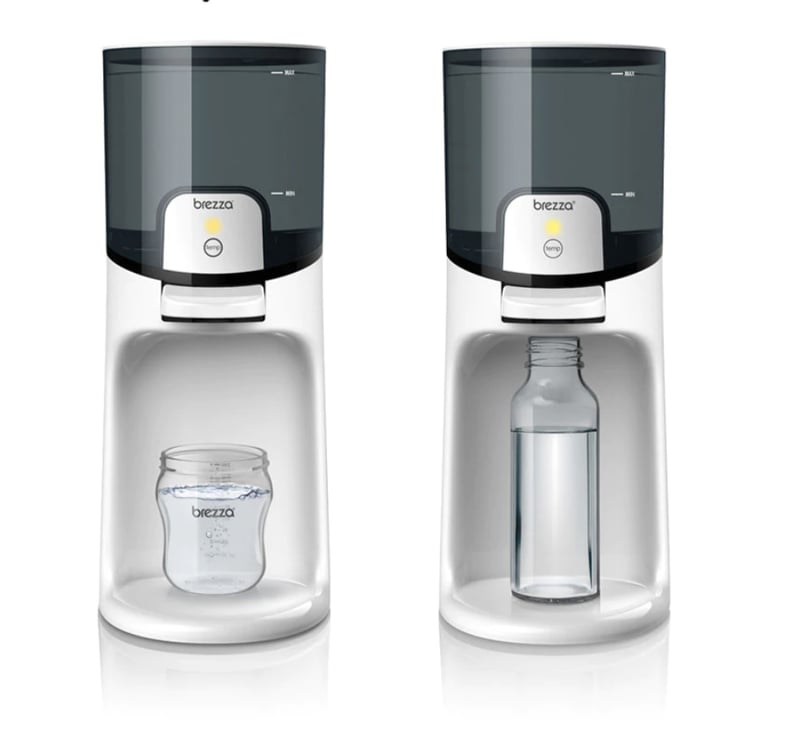 Instant Formula Warmer For Baby Bottles
If you plan on formula-feeding your baby, this Instant Formula Warmer for Baby Bottles ($48, originally $60) is the best parent hack ever. I can't tell you how often we would make my son's bottle too hot or too cold once we started giving him formula at night. For baby number two, we plan on keeping one of these in our primary bathroom so we can conveniently make a bottle at the perfect temperature every time.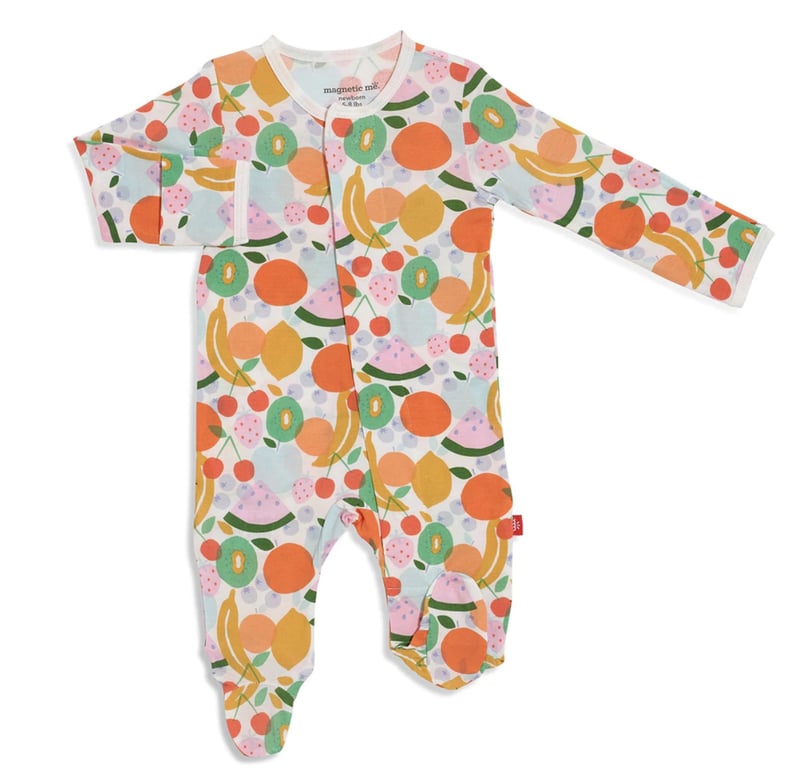 Magnetic Onesie
My jaw dropped the first time I saw these magnetic onesies. If you've ever had to change a baby's diaper in the middle of the night, you know that all those snaps are a nightmare. The Fruit of the Womb Modal Magnetic Footie ($40) just clicks right back in place. Who would ever have thought a onesie could make me so happy?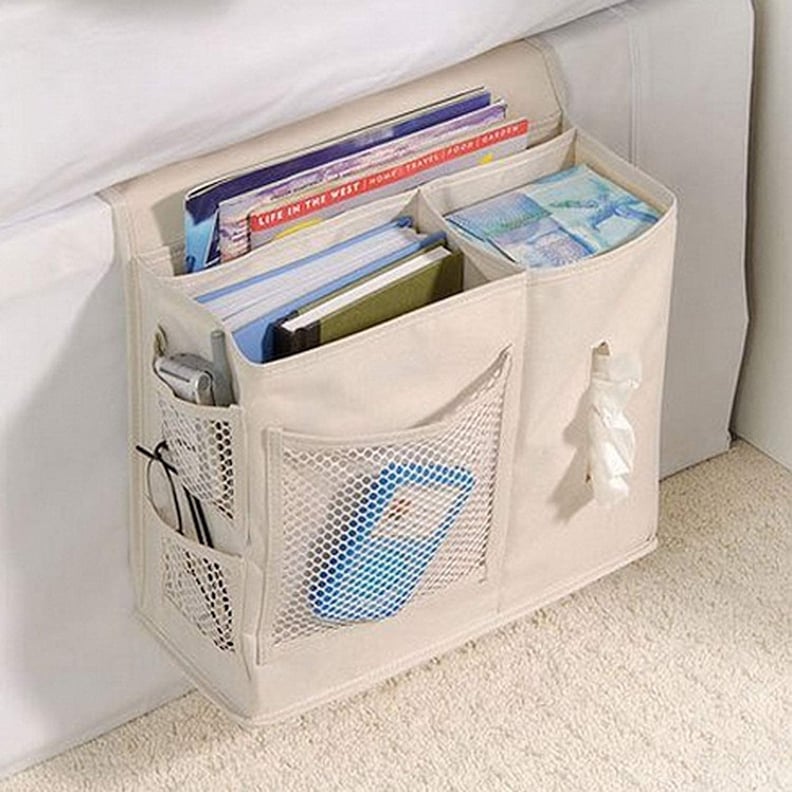 Caddy Organizer
For all the other odds and ends you might need during those late nights, I recommend the 5 Pocket Bedside Caddy Organizer Multi Pocket ($11) to keep your nightstand clear of junk. Stash it with extra snacks, burp clothes, wipes, and more for easy access and minimal fumbling.