When Should You Take Christmas Decorations Down?
I Keep My Christmas Decorations Up Way Past the Holidays Because They Make Me Happy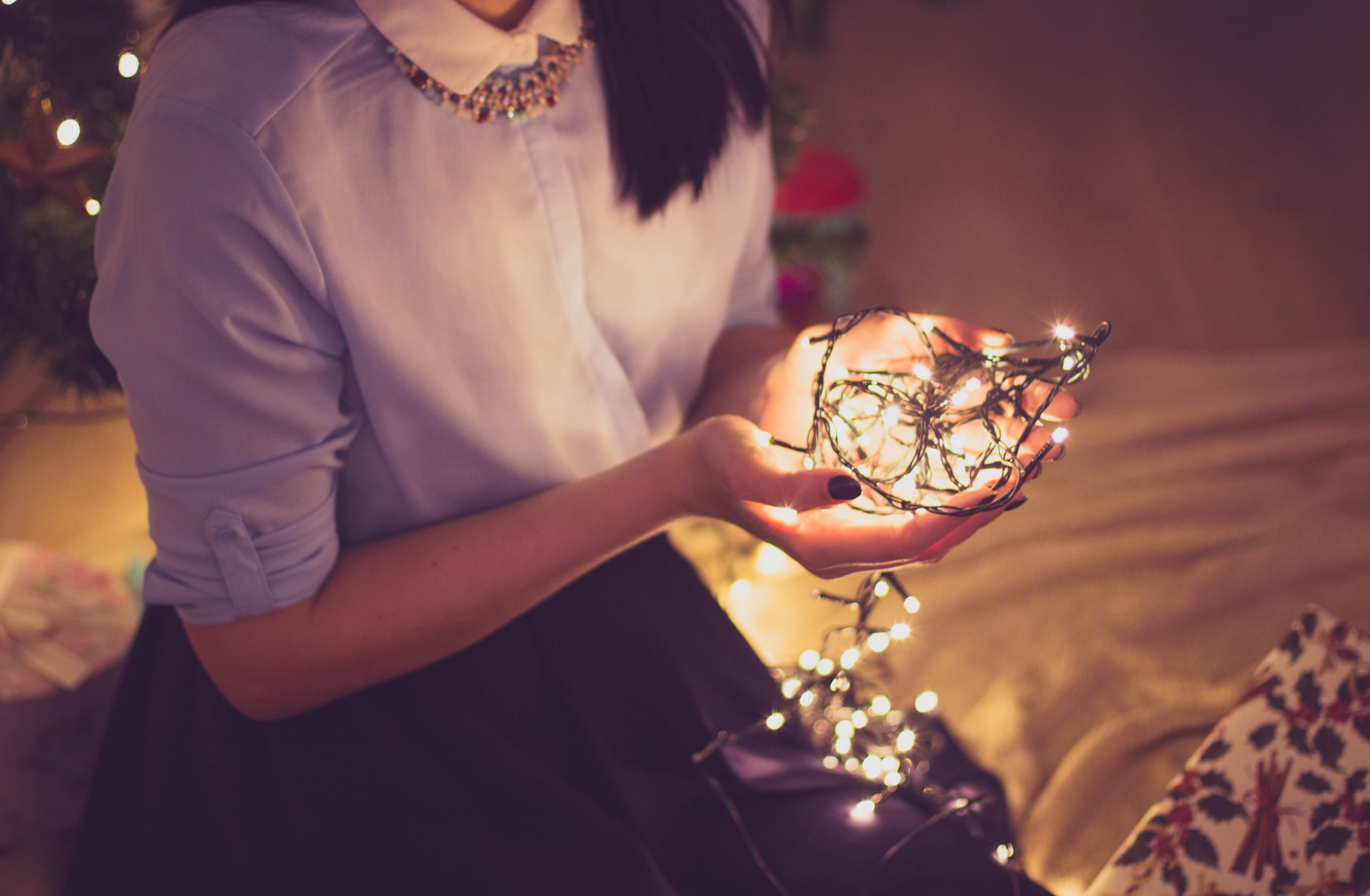 As someone who has a Christmas countdown with her best friend every year starting in roughly August, I know what it's like to have your mood completely changed by a happy holiday. While getting — and giving! — gifts is nice and all, there's something about decorating my apartment with stockings and tinsel, donning a festive sweater, and churning out snowman cookies that sticks with me all year round. You may have heard that decorating for Christmas early can make people happier, but what about those who keep their decorations up a bit longer than usual?
To be positively clear, I'm not one of those people who keeps their dried-out tree up until May or June; I throw my fir out the second its needles really start dropping. But despite the fact that some visitors think I'm a little crazy, I usually like to keep my stockings, fake tree — yes, I always have one of each! — and tinsel up until February for good reason — it makes me happy.
Growing up, I was always taught that the holiday season is really about your state of mind. It's a time to reflect on what you're grateful for, spend time with friends and family, and spread general merriness and cheer. Though my parents always dismantled our decorations once New Year's Eve came and went, I let mine linger a little bit longer.
In my eyes, just because Christmas and New Years have passed, doesn't mean you have to pack away everything immediately. And, because I live in the Northeast and particularly loathe the chilly months that come after the holiday season, I find that keeping the festivities going as much as possible keeps me from falling into an immediate post-holiday slump.
Rather than scrambling to get everything back into storage, I make a day out of packing up all my Christmas stuff, which usually involves upbeat music, a drink or two with my husband, or even inviting a friend over to help. Might as well try to make it as fun as possible, right?
The bottom line: do whatever works for your family. But if you find yourself genuinely disappointed once the holiday season comes to end, keeping your tinsel and stockings up for a few weeks longer may make the comedown that much easier, especially if you have what looks like the Arctic tundra outside your window.