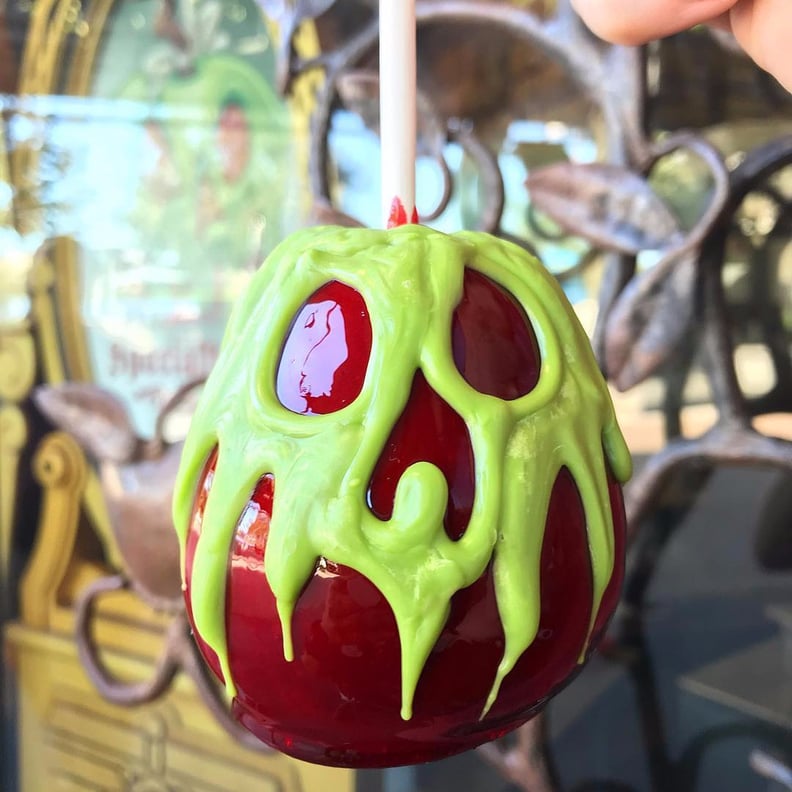 Disney always offers insanely decadent foods, but the parks' culinary team really steps up its game during Halloween. Both Disneyland and Walt Disney World offer spectacularly spooky treats for park guests, but perhaps our favorite scary-good Disney dessert is available even for those without a park ticket. Snow White-themed "poison" candy apples are yours for the snacking in an area that's open to the public, Disney World's Disney Springs.
If you want an iconic poison-green and candy-red apple, simply visit the Candy Cauldron at Disney Springs. And if candy apples aren't your thing, the sweets shop also offers a caramel apple version of the creepy treat. Yum! And as a bonus, these apples aren't only available during spooky season; you can pick one up during any Disney Springs visit year-round.
Check out photos of the droolworthy creation, then grab one during your next visit to the Orlando, FL, area . . . even if you're not going inside the parks.