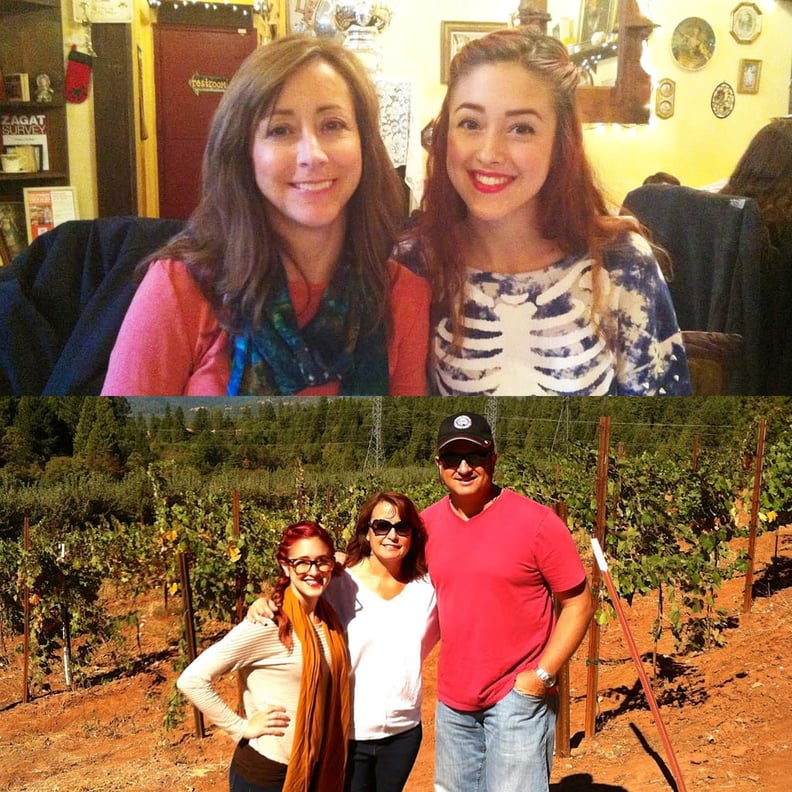 POPSUGAR Photography | Brinton Parker
POPSUGAR Photography | Brinton Parker
They may not know it, but my mom and stepmom make an amazing team. I know it sounds crazy — that two women on the opposite sides of a failed marriage could be on a "team" of any kind, let alone a winning one. They probably think that they're barely getting by in the wild world of parenthood, struggling to make the right choices day by day while raising my little brother and me — but to be honest, they're kicking ass. I can say without question that my two mothers are now counted among my best friends, and I consider myself lucky to have grown up with double the moms in my life.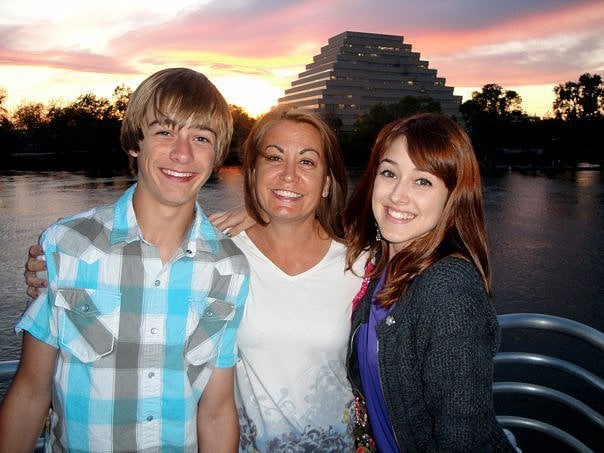 My Stepmom
After my parents' divorce, I was very wary of stepmothers. Growing up watching movies like The Parent Trap, Cinderella, and Snow White, how could I not be scared of the future that awaited my little brother and me? So when my dad decided that the time to introduce us to his new girlfriend was long overdue, I was on my guard — imagine my shock when I hit it off with the athletic, cheerful young woman who made my dad incredibly happy. However much I liked her, though, I was fiercely protective of my little family and made it known.
I was defensive of my mother's role in my life, and I made it known that no stepmom was ever going to replace her. Luckily for me, mine never tried. On the many occasions when I rudely asserted that I didn't need another mom, my stepmother responded kindly, assuring me that her role was "co-mama." Not mom. Not dad's wife. Rather, she was there to support our family as a loving coparent. To this day, I can't imagine a better way to put my stubborn little mind at ease. When my dad and stepmom got married, I not only gained a cool new co-mama in my life . . . I also gained a whole new family of grandparents, cousins, aunts, and uncles who love me like one of their own. I can't imagine life without them.
I've heard many stories of stepparents who are distant, uninvolved, and have no investment in their stepchild's life. That was never the case for my stepmom — she encouraged me to pursue my dreams. When I wanted to study fashion design, she bought fashion magazines for my rudimentary mood boards and even managed to find a dress-form mannequin in my exact size. When I switched gears to focus on writing, she read countless stories that never made it past the first chapter.
I ended up focusing on nonfiction writing as a career, but without her encouragement during these early stages I doubt I would have had the courage to pursue such an "impractical" occupation. She screamed when I got accepted into my dream college, jumping around with me in the hallways of our house. When I landed my job at POPSUGAR, she was so excited for me that she cried. My stepmother has always been one of my biggest cheerleaders, and I will never be able to thank her enough for it.
My Mom
Don't even get me started on my mom. You know Lorelai Gilmore? If you could combine her with Mrs. Incredible (aka Elastigirl from The Incredibles), you'd get my mom. She's one of the hardest workers I've ever known, possesses a fierce independence that would put Beyoncé to shame, and values her kids above all else. While many women dread inheriting characteristics from their mothers, I'd be lucky to become more like mine. She taught me how to love without holding back, live a life that I'm proud of, and form relationships worth keeping.
Over the 25 years that she's raised me, my mom has worked her butt off. Long hours of exhausting tasks and heaps of responsibility awaited her at the office every day, but somehow she always put on an energetic smile for my brother and me. During the few months since I graduated and entered the workforce, my already high regard for her has increased a hundredfold — I get eight hours of sleep per night and still feel sluggish when I arrive home from work! She's always been determined not to let her personal struggles affect her parenting, and despite everything from financial woes to health scares she's succeeded. If she ever felt threatened by another mother's presence in my life, I never knew it!
It seems that every spare moment of my mom's life is spent connecting with her kids through the activities that matter to us. For my little brother, that means many late nights spent poring over football strategies, creating sports-team rosters, and baking enough snacks to feed an entire mountain-biking team. When I still lived in the house, it usually meant picking through stacks of used books at musty bookstores or picking up burritos for marathon nights of Lost. My brother and I are vastly different people, but my mom managed to value and connect with us equally.
I wasn't the most obedient or respectful teenager, but my mom persevered and loved me anyway — and I'm thankful that my rebellious days are over, because now I can talk to her about anything. She's spoken more words of prayer for me than are written in 10 copies of War and Peace — I'm sure of it. If you collected the tears she's shed for me during times of heartbreak and distress, they would fill a fish tank. I can call my mom anytime for an attentive ear and compassionate advice, and she's still always game for Thai food and Netflix binges. It would never embarrass me to call her my best friend.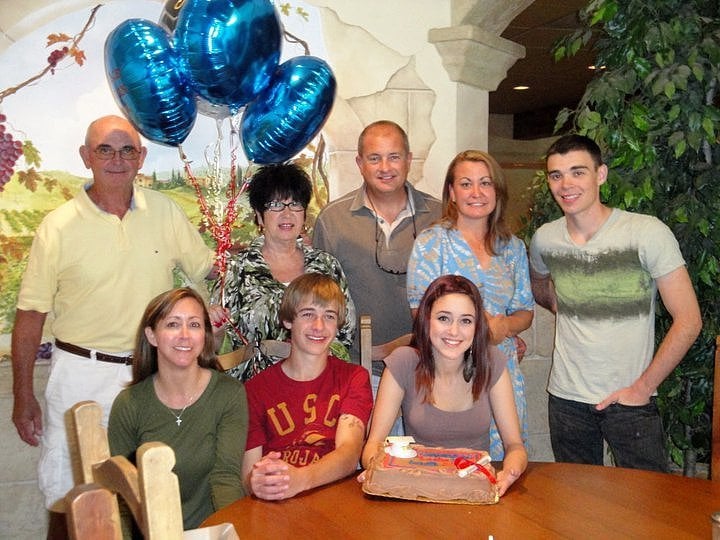 The "Team"
My mom and stepmom may not know they're a team, but for 19 years they have been. From tackling tough issues to getting me through college, they've collaborated peacefully and admirably in ways that most divorced families couldn't fathom. They have worked so hard to keep any stress out of our households — for every "serious" discussion, they (and my dad, of course!) would reserve a room at the local library to hash things out, allowing me and my brother to enjoy time with friends instead of overhear potentially concerning financial talk.
This type of thoughtfulness and cooperative concern for the kids was the norm in my childhood, and I'm so lucky for it. My two mother figures worked hard to coparent without any drama, which is sadly quite uncommon in the world of divorced families. My birthdays were celebrated with all three of my parents present, enjoying one another's company without any harsh words spoken. When I graduated both high school and college, both moms sat together in the audience. I got to look out at the commencement onlookers and see the most important women in my life smile back — a privilege that I'll never forget.
Looking back on a childhood of shared birthday parties, peaceful transitions between the houses, and open communication between sets of parents, I don't know if my two mothers even know how great of a job they've done. Between the two of them, I've never gone without a shoulder to cry on, good advice, or a loving hug. My unlikely team of moms is a winning one, and I've been indescribably blessed to call them mine.