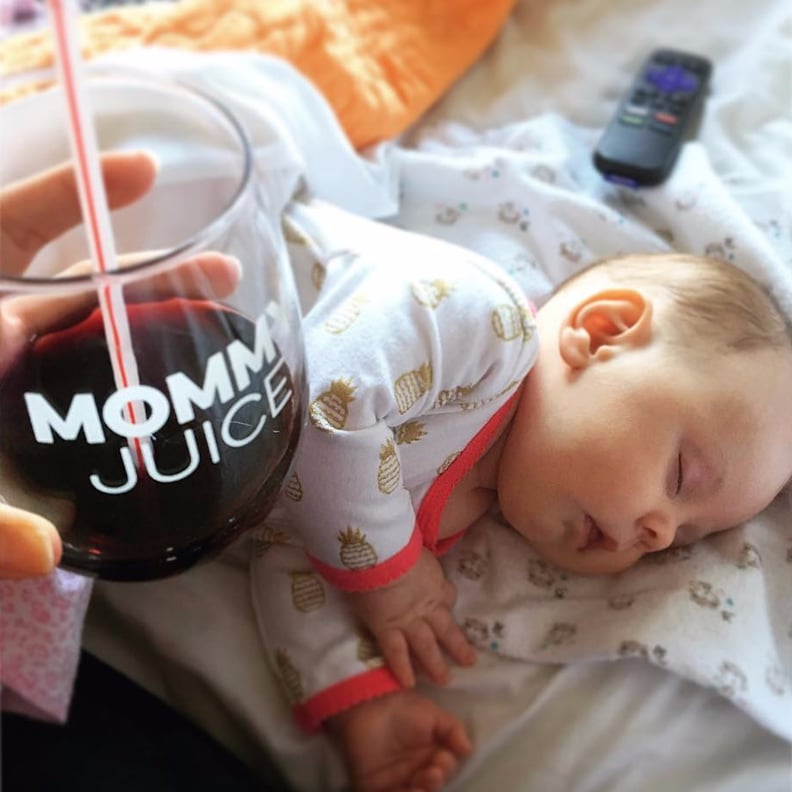 Not everyone is into wine, and that's totally fine. But for some moms, coffee, energy drinks, and even vodka can't solve the problems that come along with parenthood like a refreshing glass of wine can.
These mamas are different than some of their non-wino friends not only because they unwind after a particularly terrible meltdown or blowout with a glass (or two) of vino, but also because they don't hide who they are (or their bad days). Whether you're a parent who likes a chilled glass of white wine or are all about the reds, check out these 17 reasons moms who responsibly indulge in wine are pretty amazing.
01
They don't pretend they're perfect.
02
They can multitask like champs.
03
It doesn't take much to solve their problems.
04
They can find humor in the sh*tshow that was their day.
05
They appreciate a good sippy cup.
06
They vent about their problems with friends instead of keeping them all bottled up.
07
They can start to feel better with just a single pour.
09
They have a great sense of humor.
10
They celebrate (or cheers to) both the big and small accomplishments.
11
They are great communicators.
12
It doesn't matter how long it takes, they make girls' night happen.
13
They aren't afraid to have fun and be silly.
14
They bring the fun to PTA meetings and mom groups.
15
They don't take everything too seriously.
16
From corkscrews to wine-glass charms, they have some adorable accessories.
17
No matter what age their kids are, they all have something in common.