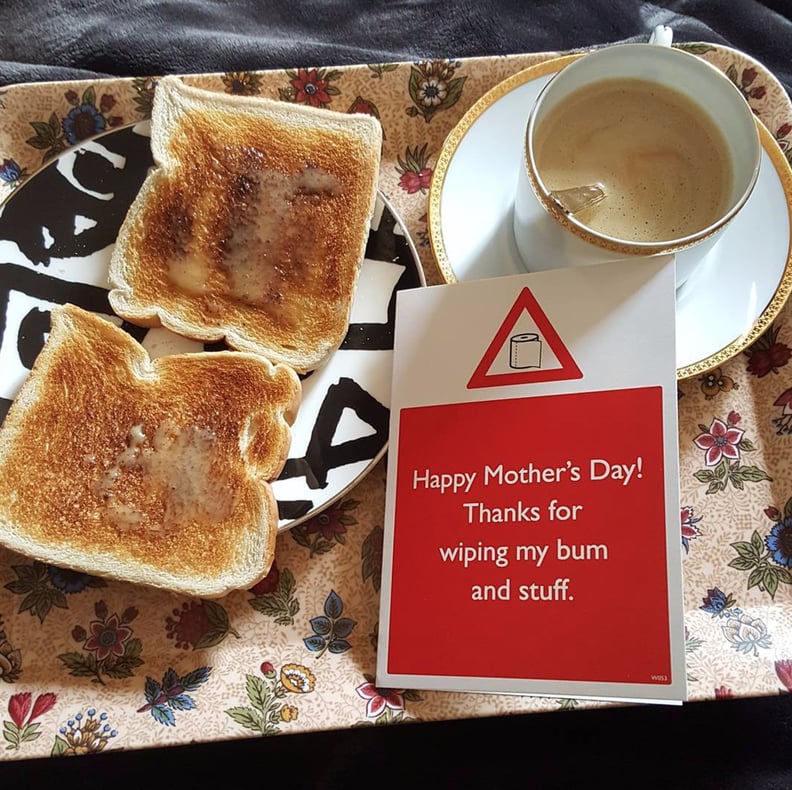 Although Mother's Day is intended for loved ones to pamper and celebrate their hardworking mamas, there's an unspoken truth about this particular holiday: it kind of sucks for Mom. Yes, it's nice to feel appreciated (even though you should be thanked daily for all that you do), but this day typically ends up being an overrated letdown filled with messy crafts that eventually get tossed and appliances for presents instead of what you actually want.
Whether you're gifted with yet another "adorable" coupon book that won't buy you sh*t or a treated to a "delicious" breakfast in bed that involved an early wake-up and impressive mess, these are the reasons Mother's Day isn't always what it's cracked up to be.
01
In the world of toddlers, it's just a normal day of chaos.
02
You'd like to think that sleeping in just this once is a thing, but it really isn't.
03
Breakfast in bed prepared by small humans is only good in theory, not real life.
04
None of it lives up to your expectations.
05
You can't buy sh*t with those "coupon" books.
06
There's typically a last-minute scramble and a mess to be cleaned.
07
Popsicle stick art isn't the thank you for physically giving another person life you were looking for.
08
Homemade gifts replace the real things, and you have to pretend you love it all.
09
There's endless social media humblebragging that you're comparing yourself to.
10
Breakfast in bed takes place too damn early!
11
You won't get the parade celebrating what you put up with on a daily basis that you deserve.
12
You're treated to household appliances — that everyone will benefit from — instead of what you really want.
13
You're reminded that craft glitter is the gift that keeps on giving (not) and is impossible to clean up.
14
It isn't just about you and what you want to do — there are grandmas and mother-in-laws who have claim to this day too.