We've partnered with Hilton Hotels & Resorts to help you get a much-needed escape from the stress of your daily routine.
Parenting is a high-intensity, full-time affair. Even on a day when everything goes according to plan, you might find yourself rushing to a morning meeting after school drop-off, scheduling a call with the pediatrician at lunch, hitting the grocery store on the way home, and then trying to squeeze in quality family time before everyone needs to brush their teeth and get into bed. It often falls on you to plan every little part of the day — for yourself, your partner, and your kids.
That doesn't stop when you go on vacation, either. Family vacations are usually high-energy outings filled with kid-friendly activities, carefully scheduled dinner reservations, and full-day excursions. Instead of coming home rested and rejuvenated, you feel like you need another vacation.
That's why we're proposing leaving the kids at home every now and then for an adults-only trip. When you check in to the Hilton La Romana, an All-Inclusive Adults-Only Resort located less than an hour from Punta Cana on the southeast coast of the Dominican Republic, all your worries will melt away. Without the kids around, you can play each day by ear, deciding whether you want to grab a drink by the oceanfront bar or plan an excursion to the lush tropical jungle. There's no need to even make dinner reservations — since the resort is all-inclusive, you can just waltz into any of the 11 dining options, including seven à la carte restaurants, a pizzeria, a buffet, a grill, and a cafe. If you weren't already convinced, here are six more reasons parents might want to consider taking an adults-only vacation every now and then.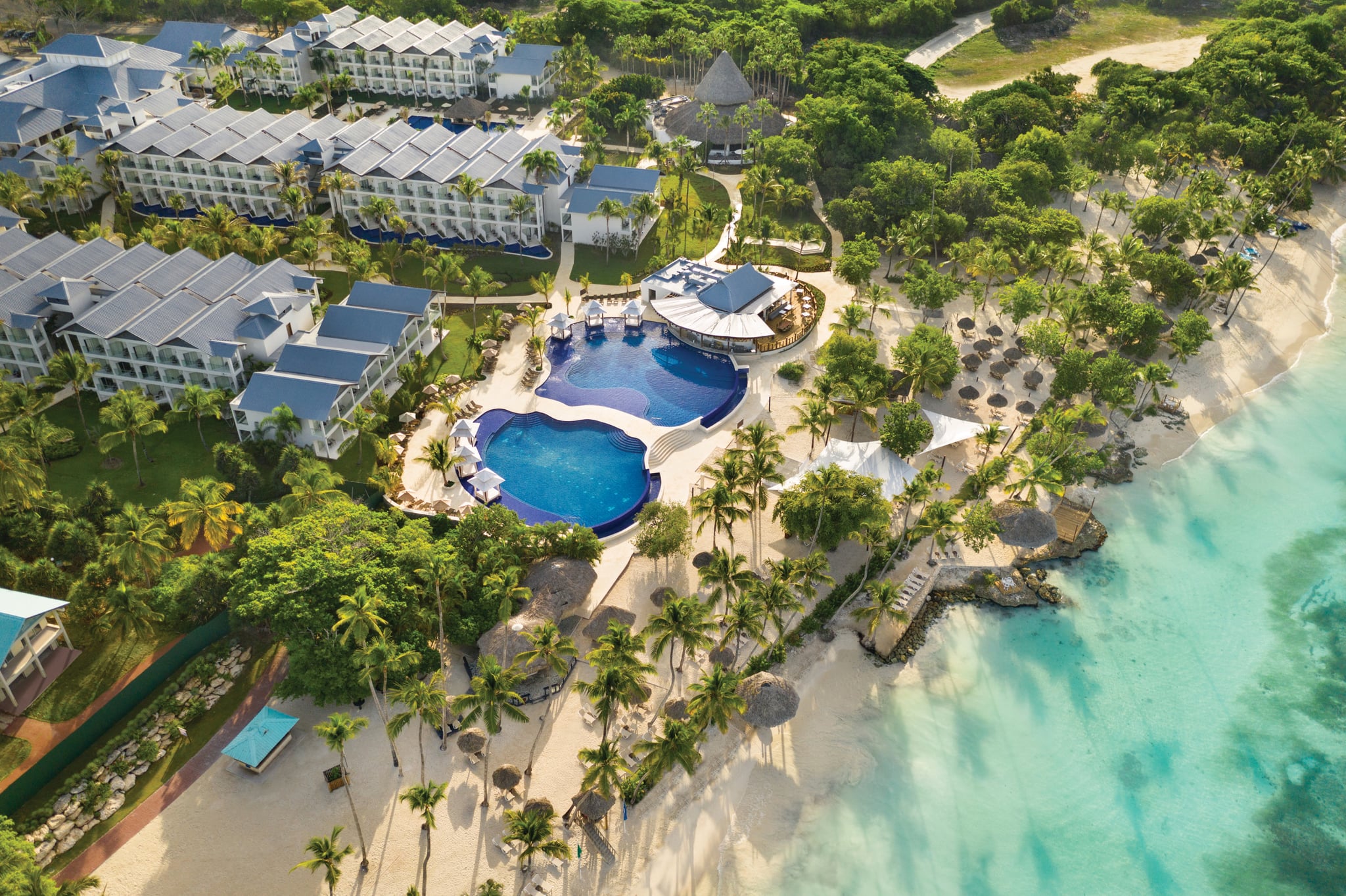 Everyone Can Use Some Time to Recharge
You can't parent at your best when you're burning the candle at both ends. An adults-only vacation is the ideal opportunity to give your mind and body some much-needed rest and relaxation. By the time you board the plane back home, you'll feel calm, cool, and collected.
Sometimes It Feels So Good to Do Nothing
Say farewell to chores and housework for a while: at the Hilton La Romana, your bed gets made every day and your towels always feel fresh. Plus, the staff is there to satisfy all your needs. If you're craving a midnight snack, order something from the 24/7 room service menu and eat in bed. After all, you don't have to worry about getting crumbs in the sheets when they're changed daily!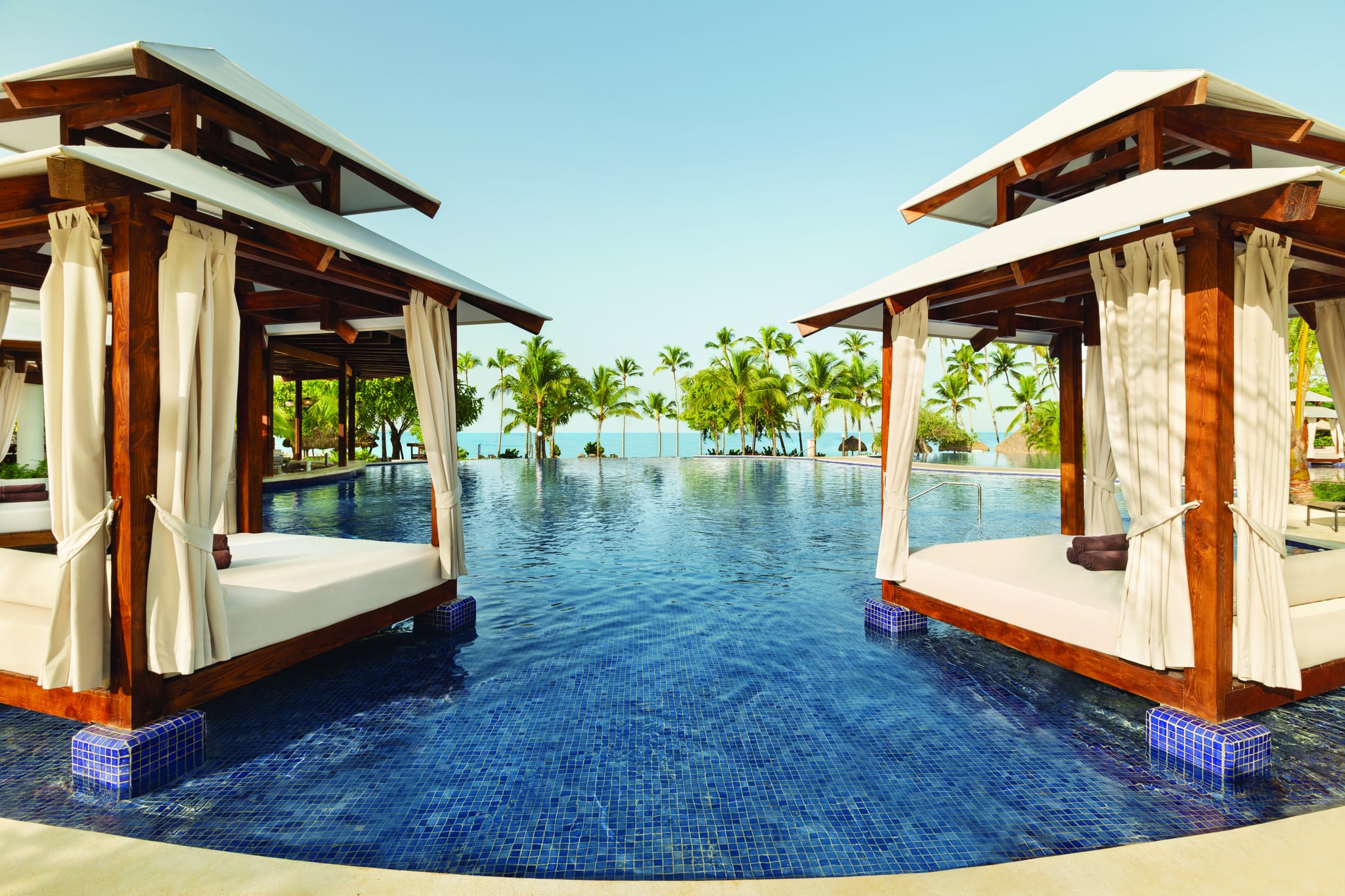 There's Nothing Like a Totally Free Schedule
Though lining up a detailed itinerary can be a great way to make the most of your vacation time, keeping your schedule open gives you the freedom to take each day as it comes. When you don't have anywhere you need to be or anything you need to do, you can finally relax. Whether you decide to spend your days lounging by the pool, indulging in treatments at the 21,000-square-foot spa, or exploring the tropical ecological preserve, the Hilton La Romana has plenty of activities to tempt you.
Travel Is Self-Care
Self-care isn't just about face masks, bubble baths, and meditation. Sometimes, traveling somewhere totally new can be just as refreshing. Exploring a new place and experiencing a different culture can do wonders for your mindset and allow you to return home with a new outlook on life. You can experience so much at Hilton La Romana, from dining beachside on fresh fish that was caught just offshore to sweating it out in a Dominican Zumba class to taking lessons in towel art. Relaxing poolside with a frozen cocktail in hand wouldn't hurt, either.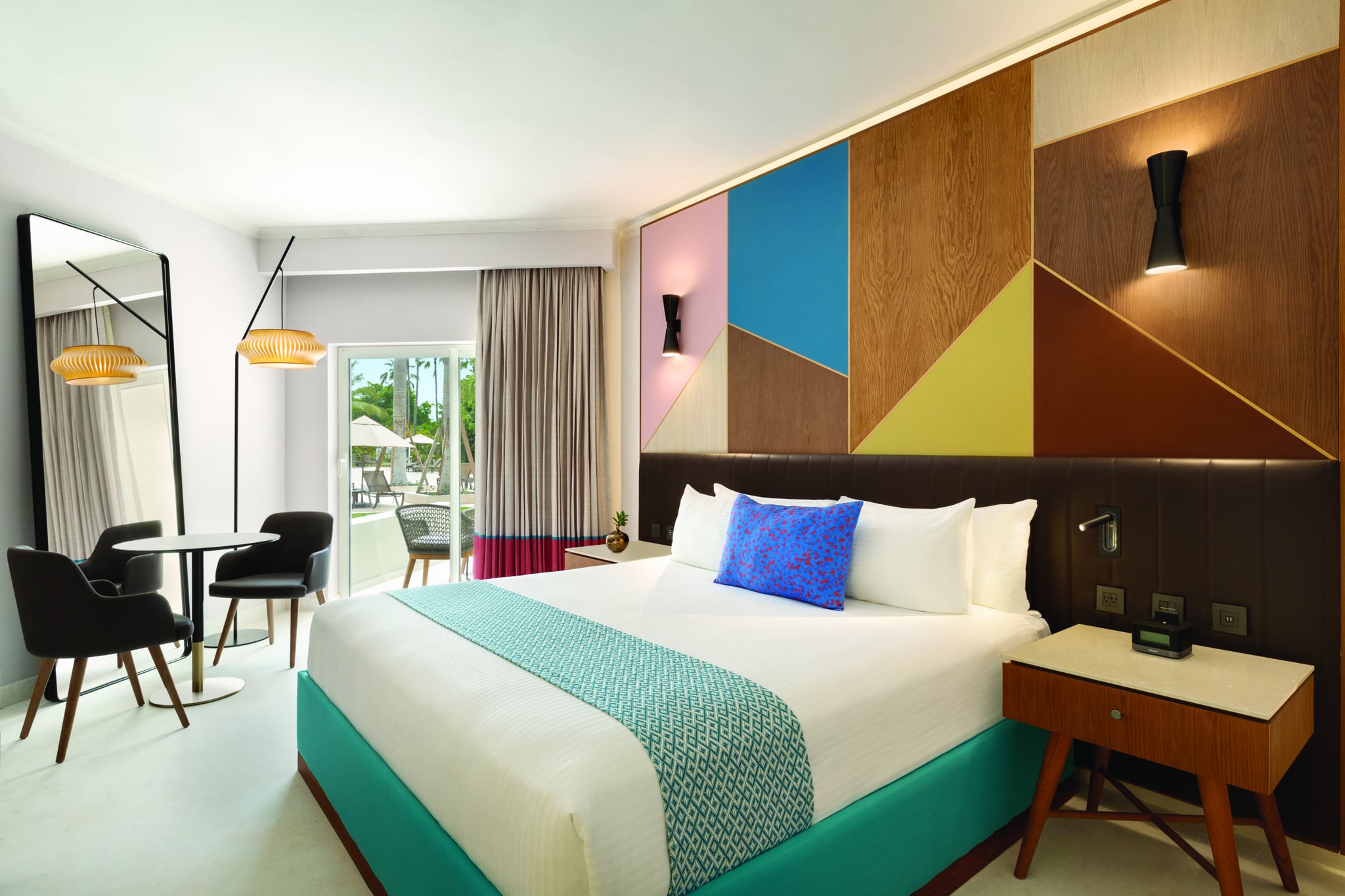 You Need Some Bonding Time With Your Partner
Upgrade your standard date night to an all-out adventure at the Hilton La Romana. Have an intimate dining experience at one of the seven à la carte restaurants, or throw it back to your kid-free days by attending one of the resort's theme parties or checking out its eight bars and lounges. Best of all, at the end of the day, you can retire to a spacious guest room or suite, like the Premium Club Suites that come with upgraded services, private lounge and beach access, special concierge service, and more. No matter what adventure you choose at Hilton La Romana, it definitely beats dinner and a movie at home.
Absence Makes the Heart Grow Fonder
Seriously, you'll be so relaxed and energized when you return home to your family after a week away! While taking time to recharge is always a good thing, so is coming home to a full house. The kids will be bursting with news that happened while you were gone — from everything that happened at school to who scored a goal at their soccer game — while you'll have all kinds of snapshots to share from your vacation. Just don't forget to bring home a few trinkets and knick-knacks as presents!
Image Source: Hilton La Romana