Will It Be Safe For Kids to Go See Santa in 2020?
We Spoke to 2 Doctors Who Both Advised Against Visiting Santa This Year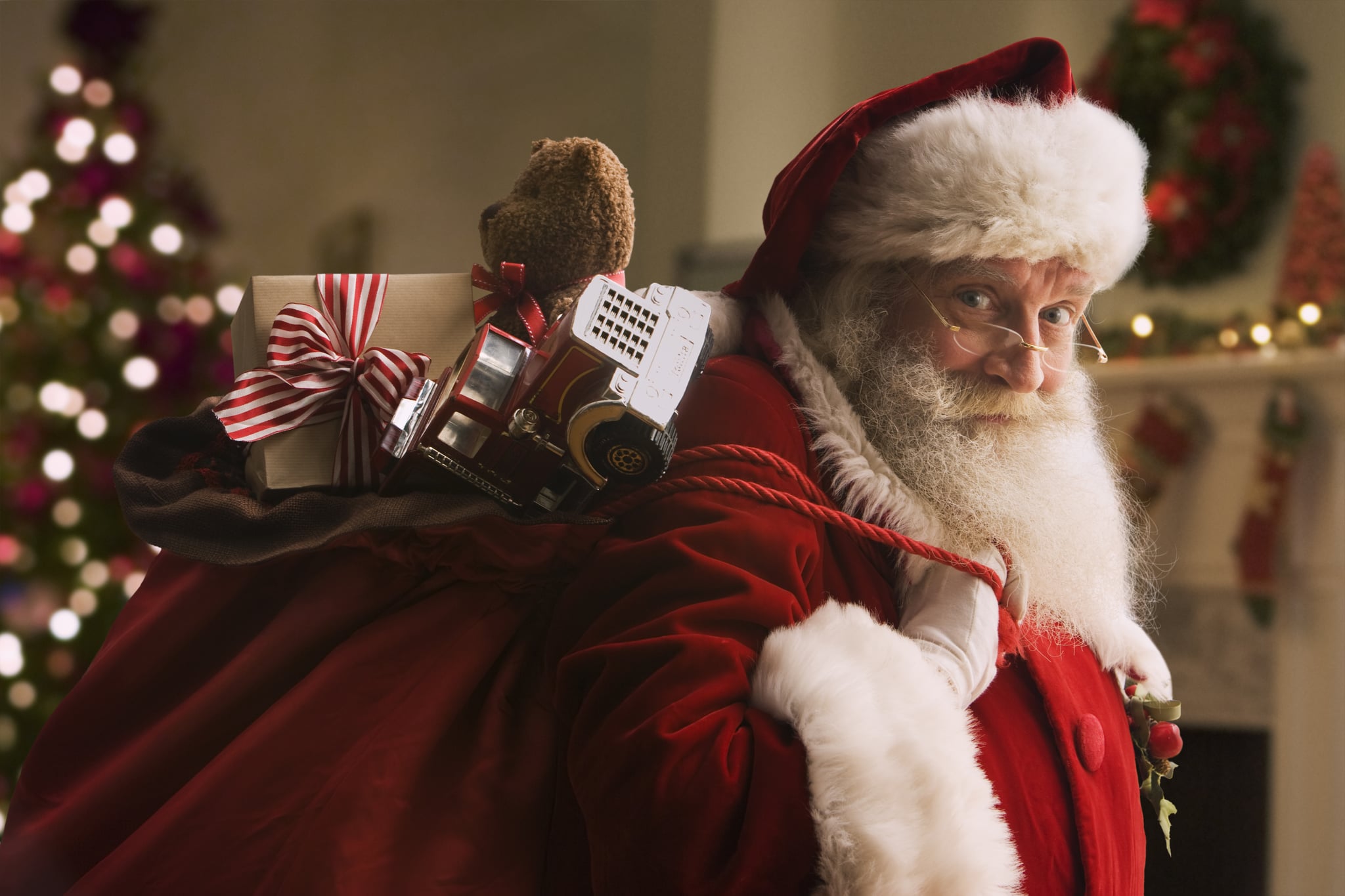 One of the most fun parts of the holiday season for children is visiting Santa Claus. However, amid COVID-19, sitting on a stranger's lap is probably not the best idea. With social distancing advised for the foreseeable future, many communities are either choosing not to have a Santa this year or are changing up the way they do it. We spoke with two doctors who are experts in pediatrics and epidemiology about what they suggest families do this holiday season.
If My Children Want to See Santa This Year, What Should I Do?
The tradition of sitting on Santa's lap at Christmas time might have to be put on hold this year, according to the doctors who spoke to POPSUGAR. "Sitting on Santa's knee this year is not a good idea, even with masks," said Gwen Murphy, PhD, MPH, director of epidemiology at LetsGetChecked. "We want all kids and Santa to be safe and well throughout the holidays. Santa himself would be considered at high risk for infection, so we all need to protect him, too."
Leann Poston, MD, MBA, MEd, agreed, telling POPSUGAR, "The highest risk activities are those that are indoors, in smaller areas, with less ventilation and more people. Unfortunately, the traditional Santa sitting in the corner of a store or mall fits many of these high-risk criteria." She added that crying and yelling can potentially increase droplet spread, and since there is a high likelihood that crying and yelling children will be present while visiting Santa, it makes the whole situation even less safe.
If I've Chosen to Take My Kids to Visit Santa, What Are Best Practices?
While both doctors recommend avoiding a traditional Santa visit this year, Dr. Murphy suggested that if your family absolutely has to visit a Santa, you find a place that's scheduling appointments so there's no crowd — but she still wasn't enthusiastic about it. "Unfortunately, no child should be in close contact — within six feet — with Santa this year," she added. Also make sure everyone in the family is properly wearing a mask at all times, except for children under age 2. That being said, if you have children under age 2 not wearing masks, which Dr. Poston noted might be a large portion of the children visiting Santa, it's a better idea to just stay home.
What Are Safe Alternatives to Visiting Santa?
This year is the year to get creative with how you celebrate the holidays. Rather than taking your children to see a mall Santa Claus like you have in the past, maybe someone in the family can dress up like Santa to entertain the kids in your own home. This way, you're not exposing your kids to strangers and vice versa.
Some communities are also holding meet and greets with Santa Claus in a safer manner, like having him behind a glass partition and allowing children to stand nearby for photos. While this is a potential option if your children really want to see Santa at a place they're familiar with (like at a Christmas festival in town or something similar), it will definitely be a different experience from what they're used to. It can be an option, though!
Dr. Murphy also mentioned that other ways for communities to get creative this holiday season can include Santa talking to children remotely from his workshop, or having Santa drive through town on a firetruck to say hello. Dr. Poston added that maybe you can pass a message along to Santa this year on behalf of your child and let the Santa photo wait until another year.
Just remember if you do decide to go out anywhere for a socially distanced meeting with Santa, you and your family shouldvfollow CDC guidelines for masks and properly wash your hands when needed. "The holidays will look and feel different this year, but let's use this as an opportunity to be creative in devising new ways to stay in contact remotely," Dr. Murphy told POPSUGAR. "That way, we can all celebrate safely together next year and for all the years to come."