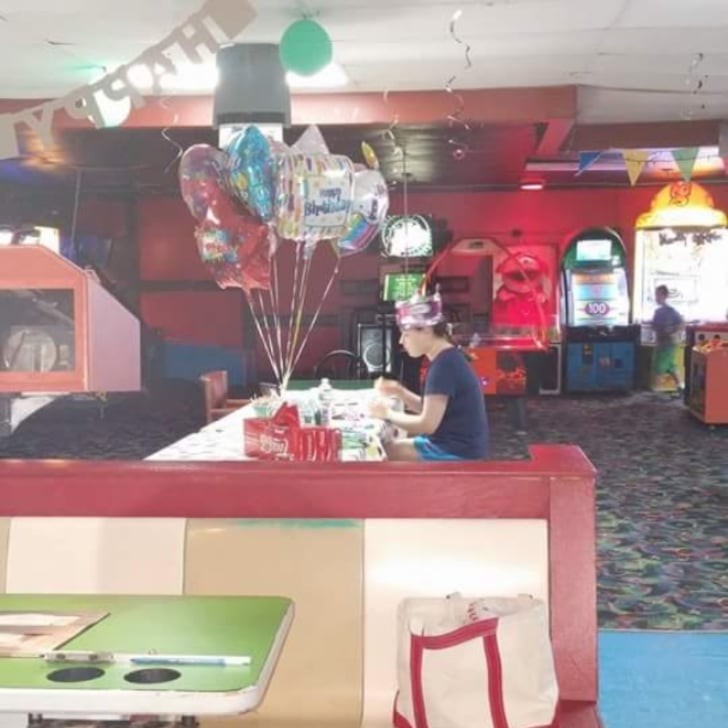 Maine teen Hallee Sorensen spent her 18th birthday crying, alone, into her cake. She'd been stood up at the bowling alley where she had hoped to spend the day playing games and eating ice cream with her friends . . . but not a single person showed up to celebrate with her. Hallee, who has autism, is now approaching her next birthday, and her cousin is determined to make it a better one than last year's. You can help, too – all it takes is the cost of a postage stamp!
"I would love to flood her mailbox with birthday cards, from all over! Hal loves getting mail — this would be the best birthday gift she could ask for," wrote Hallee's cousin Rebecca on Facebook, urging followers to send cards in celebration. "If you could find it in your heart to take a few mins out of your day and send her a card, I would be forever grateful. This would mean a lot to her mother as well, for as you can imagine, watching your child cry into her birthday cake breaks your heart. If there is anyone who deserves a great birthday, this is the girl."
If you're interested in helping Hallee have her dream birthday, you can share her cousin's Facebook post to spread the news, then send cards to:
Hallee Sorenson
34 Wellesley Way
Bangor, ME 04401
With over 155K Facebook post shares at the time of writing, we're positive that Hallee is in for a massive birthday surprise. Loads of celebratory mail sure beats a day alone at the bowling alley, don't you think?